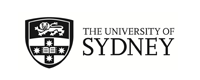 Experience China - OLES2137
Beijing, China
(Outgoing Program)
Program Terms:
Summer (Dec - Feb)

Partner University Homepage:
Click to visit
Restrictions:
Sydney applicants only
About
Experience China – OLE2137 (27/11/2018 – 15/12/2018)
Peking University – Beijing, China
Location: China
Program dates: 27/11/2018 – 15/12/2018
Application deadline: 14 October 2018
Duration: 18 days
Coordinator: Irene Shidong An (shidong.an@sydney.edu.au)

Program Description
Get a glimpse of the rich and profound Chinese culture through this in-country OLE unit (6 credit points) which introduces you to the basics of Chinese language and culture. Approximately one billion Chinese people speak Mandarin as their native language and millions of people in China and around the world speak Mandarin as a second language. China has a 5,000-year-old history and the Chinese written language can be traced back to 3000 years ago.

You will need to complete the online module first. Through videos, readings and short quizzes, you will learn about Chinese pronunciation including Hanyu Pinyin system and tones and be able to pronounce Chinese words. You will also learn some useUniversità degli Studi di Padua, UNIPD) is the second oldest university in Italy and one of the oldest in the world, founded in 1222 and originally established as a school of law. The university has over 65,000 students, and is one of the most prestigious and top-performing universities in Italy.

Modern-day University of Padua plays an important role in scholarly and scientific research at both the European and international level. As it has done since its beginnings, it intends to continue to move in this direction in the future, establishing closer links of cooperation and exchange with all the world's major research universities.

The university boasts 32 individual departments across eight schools: Agricultural Science and Veterinary Medicine (Agraria e Medicina Veterinaria), Economics and Political Sciences (Economia e Scienze Politiche), Engineering (Ingegneria), Human and Social Sciences and Cultural Heritage (Scienze Umane, Sociali e del Patrimonio Culturale), Law (Giurisprudenza), Medicine and Surgery (Medicina e Chirurgia), Psychology (Psicologia), and Sciences (Scienze).

Internationalisation has always been an important priority for the University of Padua. With nearly 250 bilateral agreements, the University has established long-standing relationships with higher education institutions all over the world, not only in Europe but also in Australasia, Africa, North and South America, Asia and the Middle East, aimed at encouraging international exchanges of teaching and administrative staff as well as students at all degree levels. For more information, visit the university website: Università degli Studi di Padua
Useful Information
Local Overview
The destination city of this OLE unit (OLES2137) is the capital city of China: Beijing. Beijing has a history of more than 3,000 years and was the capital of Ming and Qing dynasties, the last two imperial dynasties in China. Located in northern China, with a population of more than 20 million, Beijing is the political, cultural and educational centre of China.

Thousands of millions of people from China and all over the world visit Beijing each year. You will find more than enough attractions here and be easily immersed in the rich cultural atmosphere. While being amazed by the ancient wonders such as the world-famous Forbidden City, The Great Wall, Temple of Heaven, you may also find the traditional local architecture Hutong (small lane) and Siheyuan (quadrangle courtyard) equally fascinating. On the other hand, the city of Beijing is filled with signs of modern urbanity: skyscrapers, wide variety of international cuisines, big luxury brands, plenty of places for entertainment. You will surely enjoy the experience.

About the University
Peking University (PKU) is one of the most prestigious universities in China. Founded in 1898, Peking University was the first national university covering comprehensive disciplines in China, and has been a leading institution of higher education since its establishment.

The International College for Chinese Language Studies at PKU provides Chinese language and culture education to international students from all over the world. Their programs are among the earliest Chinese programs to international students. With 69 staff members, the college has its own library, curriculum development centre, resources centre and information technology centre. The classes are taught by qualified teachers for Teaching Chinese as a Second Language.

Note: Chinese native speakers and students holding a Chinese passport are not eligible for this unit as you do not fulfill the requirements for international students at PKU.

Accommodation Options
All participants will live together at the accommodation arranged by the host university (expenses payable by students). The accommodation fee is approximately at 150 RMB per night per room (2017 rates).

A typical student suite consists of two bedrooms, a shared living room, toilet and shower. Each student in the suite will have his/her own bedroom with bedding. A telephone, Internet access, air-conditioning, closet, colour TV set and dining table are also provided.

Finances
Program Fee: The program will be covered by your normal tuition fees, paid to the University of Sydney for enrolling in the OLE 6 CP unit, and a deposit.

Deposit: you will need to pay a deposit of $200. This deposit will be refunded minus any extra costs for this program, after the relevant census date, to students who attend the course. Please note students who do not attend will not receive a refund.

Other costs:
Airfares

Accommodation: AUD$25-30 per night paid to Peking University. See "useful information" tab for more details.

Food and other living expenses
OS-HELP loans may be available to eligible students enrolled in a Commonwealth supported place, where the program is approved for credit prior to departure. Application required.
How to Apply
Applications are now open!
Apply Now!
Please note:
Places are limited, so we cannot guarantee that all students will be accepted. Please complete your application as soon as possible.

As part of this application you will be requested to provide passport details and to pay a deposit of $200.

This course is suitable for students who are complete beginners in Chinese, or have very little experience in the language and culture. If you studied Chinese previously or are a native speaker we recommend you take one of our other OLE units listed here.

Enrolment closes 28 October 2018.
For further queries, please contact the unit coordinator Irene Shidong An (shidong.an@sydney.edu.au)

**Please note that units may be cancelled where there are insufficient enrolment numbers.