Locations:

Seoul, South Korea

Program Terms:

Summer (Dec - Feb)

Partner University Homepage: Click to visit
Restrictions: Sydney applicants only
Program Description:
About
Experience Korea – OLE2145 (14/01/2019 – 01/02/2019)
Korea University – Seoul, Korea
Location: Korea University - Seoul, Korea
Program dates: 14/01/2019 – 01/02/2019
Application deadline: 15 October 2018
Duration: 18 Days
Coordinator: Assoc Prof Ki-Sung Kwak (ki-sung.kwak@sydney.edu.au)

Program Description
This in-country OLE unit (6 credit points) involves an online module and face-to-face briefing that you complete before departure. You will then travel to University of Korea, where you will be introduced to contemporary Korean culture and society through immersion and learning the basics of the language. Language studies will include the pronunciation and written system, as well as basic conversation skills. You will have the opportunity to experience culture first-hand, use Korean in authentic contexts and meet new friends.

During the Program, you will be provided with general supervision by an undergraduate or postgraduate student of the Korea University.

Experience Korea is best suited to beginners with no prior knowledge of the Korean language. If you have studied Korean, we strongly encourage you to check out other OLE in-country units to expand your linguistic and cultural horizons.

Through Korean University's Korean Language Center, you will learn Korean through theme and context-based speaking and integrated classes.
- Study new grammar patterns and vocabulary through speaking practice on diverse themes
- Work on speaking, listening, reading, and writing fluency and accuracy by completing a variety of tasks on diverse themes
Cultural activities can include Korean cooking class, Taekwondo, attending a show or K-POP dance.
Useful Information
Local Overview
The Republic of Korea (herein after Korea) is a country visited by approximately 10 million international travellers every year. With its long history in culture and tradition, the country has a lot to offer to travellers.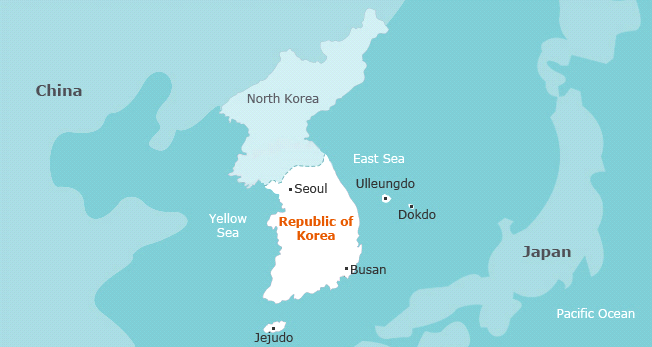 The Korean peninsula is located in Northeast Asia. It is surrounded by the ocean on three sides, giving Korea its unique geographical feature. With Seoul as its capital city, the mainland is roughly 1,030 km long and 175 km wide at its narrowest point. Korea's total land area is 100,033 ?, neighbouring Japan to the east, China to the west, and sharing the northern border with Democratic People's Republic of Korea (North Korea).

History of Seoul
Located at the heart of the Korean Peninsula, Seoul has always been an important strategic point throughout the centuries in terms of defense and the economy, from one kingdom to the next. The three kingdoms of Baekje, Goguryeo, and Silla (BCE 57 – CE 688) all fought over the area that is now Korea's capital. Indeed, whichever kingdom claimed Seoul became the dominant power. The Joseon Dynasty (1392 – 1910) declared Seoul its capital, a role that Seoul still plays to this day.

Weather in Seoul
Like the rest of Korea, Seoul has four distinct seasons, which means the landscape changes considerably throughout the year. This unique climate is deeply embedded within Korea's cultural fabric.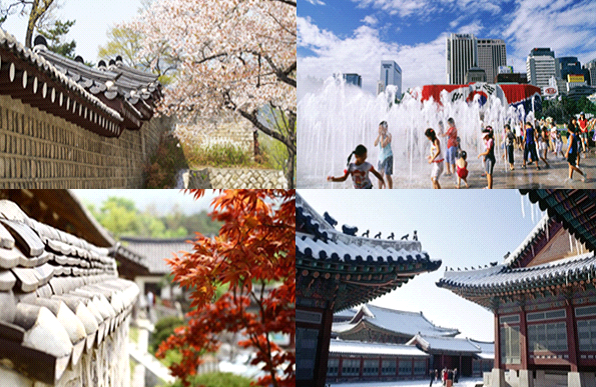 Key Spots in Seoul
Like the rest of Korea, Seoul has four distinct seasons, which means the landscape changes considerably throughout the year.

Gyeongbokgung Palace
Gyeongbokgung was the first royal palace built by the Joseon Dynasty, three years after the Joseon Dynasty was founded in 1395. It was built by King Taejo, the first king and the founder of the Joseon Dynasty at the heart of newly appointed capital of Seoul (then known as Hanyang) and represented the sovereignty of the Joseon Dynasty. The largest of the Five Grand Palaces (the others being Gyeonghuigung, Deoksugung,
Changgyeonggung, Changdeokgung), Gyeongbokgung served as the main palace of the Joseon Dynasty. Gyeongbokgung is comprised of several palace buildings, most notably Geunjeongjeon, a majestic imperial throne hall designated as Korea's National Treasure No. 223; Gyeonghoeru, a magnificent royal banquet hall designated as Korea's National Treasure No. 224 and Hyangwonjeong, a beautiful lake-side pavilion.

Bukchon Hanbok Village
Bukchon Hanok Village not only represents Seoul, but the entire country of Korea. There's a reason for why this area has become so popular amongst foreigners; there's no other area that quite shows the spirit of the Korean people and the ways of the past. Bukchon is situated in between Gyeongbokgung Palace, Changdeokgung Palace, and Jongmyo Shrine. This area is designated as one of the main places in Seoul where there is a large concentration of traditional Korean homes (hanok). Many historical sites and cultural properties are also packed in this area, automatically making it a street museum of sorts. "Bukchon", which means northern village, was named this way because it is located north of two very significant landmarks, the Jongno area and the Cheonggyecheon (Stream). Currently, Gahoe-dong, Songhyeon-dong, Anguk-dong, Samcheong-dong, Sagan-dong, Gyedong, Sogyeok-dong are considered a part of the Bukchon area.

Changdeokgung Palace
Changdeokgung Palace, a UNESCO World Heritage Site and one of the most well-preserved royal palaces from the Joseon Dynasty founded in 1392 and lasted until 1910. This is where kings and their ministers discussed state affairs to effectively reign over the people, and where the royal family resided. Changdeokgung Palace was built in 1405 by King Taejong, the third ruler of Joseon. All palaces in Seoul were burnt down during the Japanese invasion in 1592 and Changdeokgung Palace became the first palace to be rebuilt in 1610. Since then, it became the primary palace for about 270 years where 13 kings including the last monarch dealt with state affairs.

Namsan Seoul N Tower
Namsan Seoul Tower was the first tower-type tourism spot in Korea. The top of the tower is at almost 480m above sea level, including Namsan Mountain (243m) and the tower's own height (236.7m), making it one of the tallest towers in the Orient. It is comprised of Seoul Tower Plaza, recently opened to public access after 40 years, and
N Seoul Tower, operated by CJ Foodville since 2005. The tower was first established as a broadcast tower to send out TV and radio signals in 1969. As of now, it has become one of the representative landmarks and multi-cultural venues in Seoul.

Seoul Sky
Seoul Sky is located on floors 117-123 of Lotte World Tower, the nation's tallest and the world's fifth tallest building. The observatory offers a panoramic view of the entire capital city, beautiful both day and night. In addition to the outstanding view, visitors can enjoy a small snack or coffee from the dessert cafe while sitting in the lounge or on the sky terrace.

Dongdaemun Design Plaza
Designed by renowned architect Zaha Hadid, Dongdaemun Design Plaza (DDP) has a meaning of Dream, Design, and Play. It holds various exhibitions, fashion shows, forums, conferences, and other domestic and international events. Registration for touring the architecture is available on-site and other event schedules and kid program information are available on the Plaza website.

The National Museum of Korean Contemporary History
The National Museum of Korean Contemporary History is Korea's first museum recording the nation's comprehensive history from the late 19th century to current time. It opened on December 26, 2012 and was established to share the nation's history of going through all kinds of hardships and troubles by showing them with exhibitions, education, researching and developing and collecting materials. The museum is comprised of four exhibition halls; Prelude to the Republic of Korea, Foundation of the Republic of Korea, Development of the Republic of Korea, and Modernization of South Korea, toward the World. Also Children's Museum offers special exhibitions throughout modern time's history and educational and cultural programs for students.

About the University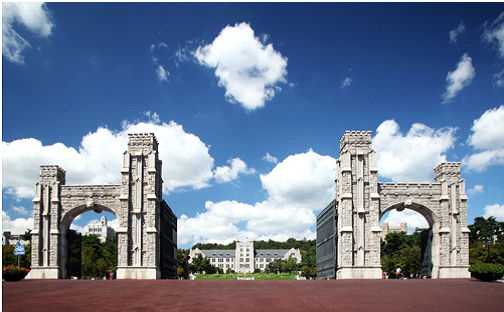 Korea University (KU), founded in 1905, is widely acknowledged as one of the country's oldest, largest and top-ranked universities in Korea. Its reputation for quality is based on excellence in teaching, research and service to Korean society. Eminent faculty, outstanding students and internationally recognised research programs all contribute to Korea University's academic fame. As a major comprehensive university, KU offers a rich variety of courses in liberal arts and sciences as well as in all professional fields, including law, medicine and business administration.

KU campus covers over 182 acres and its home to more than 36,000 students from all over the nation and the world. With its stately stone architecture sprawling lawns, seasonal trees and natural flora, KU is known to be one of the most beautiful campuses in Korea. The students of KU represent Korea's dream as they are among the nation's brightest and most ambitious. KU is nationally recognized for its commitment to teaching and academic excellence. Unlike many universities in Korea, KU prides itself not only in being a progressive and globally conscious institution but one that plays a role in preserving and developing Korea's unique culture.

In 2017, Korea University ranked in the list of top 100 best universities in the QS World University Rankings.

Korean Language Center at Korea University
With 70,000 international students and overseas Korean receiving language training over the last 30 years, the Language Center sees 13,000 students achieve a high-level Korean language proficiency each year.

The Korean Language Center (KLC) of Korea University's Institute of Foreign Language Studies was established on 1 March 1986 as a way of reaching out to the world in the midst of Korea's rising status on the global stage. As a professional institute for Korean language, society, and culture, with around 13,000 students joining our training programs every year. KLC offers a systematic and integrated curriculum, a distinguished, fully accredited faculty trained in effective and modern teaching methods, outstanding textbooks and teaching materials, and supportive staff who are always willing to help students both in growing number of applicants mention that former students have recommended our programs.

KLC has now grown into a leading provider of Korean language and culture education, with a state-of-the-art learning environment, creative and efficient teaching methods, and ongoing research on textbook development. These factors have led to positive feedback from happy students who say that learning about Korean language and culture has been an enjoyable process.
Accommodation Options
Anam Haksa Dormitory

Located in the KU campus, the Dormitory is just a 10- to 15-minute walk from the KLC building.
- 3 students per room
- Shared shower rooms and toilet are located on each floor of the dormitory building
- Dormitory Fee: 470,000 KRW for 3 weeks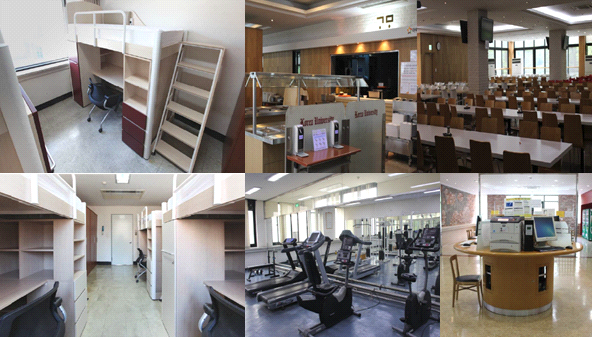 Finances
Program Fee: The program will be covered by your normal tuition fees, paid to the University of Sydney for enrolling in the OLE 6 CP unit, and a deposit.

Deposit: you will need to pay a deposit of $200. This deposit will be refunded minus any extra costs for this program, after the relevant census date, to students who attend the course. Please note students who do not attend will not receive a refund.

Other costs:
Airfares

Accommodation: paid directly to the University of Korea. See "useful information" tab for more details.

Food and other living expenses
OS-HELP loans may be available to eligible students enrolled in a Commonwealth supported place, where the program is approved for credit prior to departure. Application required.
How to Apply
Applications for 2019/2020 are not yet open. Please continue to check this page for updates.
Please note:
Places are limited, so we cannot guarantee that all students will be accepted. Please complete your application as soon as possible.

As part of this application you will be requested to provide passport details and to pay a deposit of $200.

This course is suitable for students who are complete beginners in Korean, or have very little experience in the language and culture. If you studied Korean previously or are a native speaker we recommend you take one of our other OLE units listed here.
OLE In-Country Units are not managed by Sydney Abroad. Any questions you have about this application should be directed to the School of Languages and Cultures at

arts.slcadmin@sydney.edu.au

Application closes 15 October 2018.
For further queries, please contact the unit coordinator Associate Professor Ki-Sung Kwak (ki-sung.kwak@sydney.edu.au)

**Please note that units may be cancelled where there are insufficient enrolment numbers.