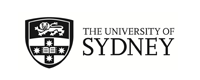 Zurich, Switzerland
(Outgoing Program)
Program Terms:
Program Terms:
Semester 1,
Semester 2,
Year (Sem 1 & Sem 2),
Year (Sem 2 & Sem 1)

Partner University Homepage:
Click to visit
Restrictions:
Sydney applicants only
Program Details: - unrelated header
Program Details:
Program Description:
Program Description:
About
The University of Zurich

Location: Zurich
Year established: 1833
Student population: 25,700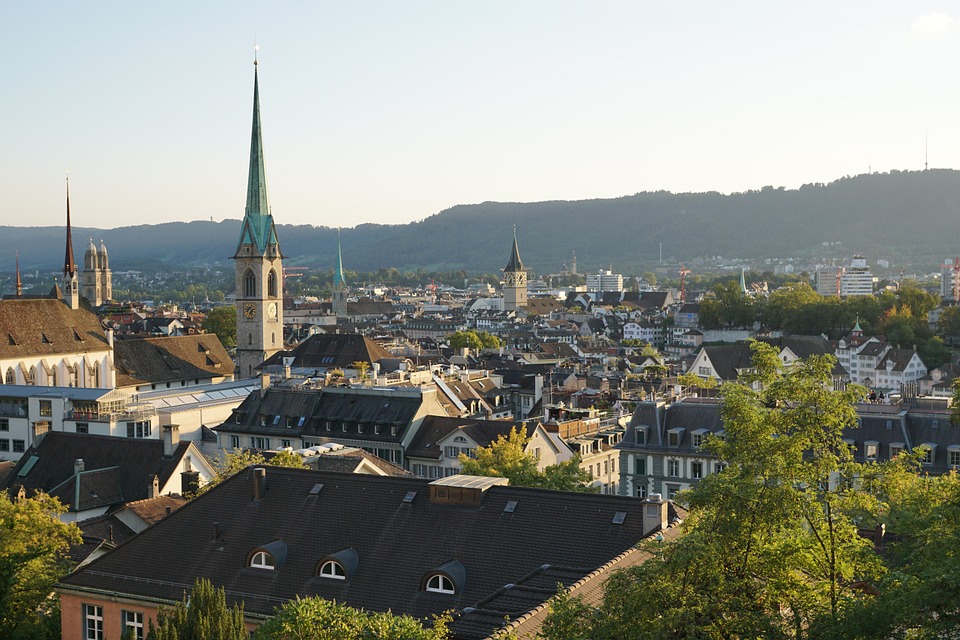 About
With its 26,000 enrolled students, the University of Zurich (UZH) is Switzerland's largest university. Founded in the year 1833, UZH was Europe's first university to be established by a democratic political system; today, UZH is one of the foremost universities in the German-speaking world. Made up of seven faculties covering some 100 different subject areas, the University offers a wide variety of Bachelor's, Master's and PhD programs. In addition, UZH's continuing education programs offer excellent learning opportunities.

Highlights
As a member of the "League of European Research Universities" (LERU), the University of Zurich belongs to Europe's most prestigious research institutions. Numerous distinctions highlight the University's international renown in the fields of medicine, immunology, genetics, neuroscience and structural biology as well as in economics. Throughout the University's history, outstanding researchers at UZH have been transforming the world with their ground-breaking discoveries. From Erwin Schrödinger's revolution of physics to Paul Karrer's seminal work on the chemical structure of vitamins to Rolf Zinkernagel's discovery of how the human body recognizes virus-infected cells, the work of our pioneering scholars has been recognized with no less than twelve Nobel Prizes.

Unique Characteristics
The academic excellence of the University of Zurich brings benefits to both the public and the private sectors not only in the Canton of Zurich, but throughout Switzerland. Knowledge is shared in a variety of ways: in addition to granting the general public access to its twelve museums and many of its libraries, the University makes findings from cutting-edge research available to the public in accessible and engaging lecture series and panel discussions.

Location
Zurich is a paradise for lovers of outdoor leisure activities, located in a magnificent setting, surrounded by the majestic snow-capped Alps, and lying on the beautiful Lake of Zurich. It has a historic city centre with stunning medieval architecture, a wealth of cafés, restaurants and shops, and a vibrant cultural life. Safe and attractive, Zurich is repeatedly ranked as having some of the highest quality of life in the world.
Academic Information
Course Catalogue
Information about units of study at the host university.

Subjects Area/s:
| | | |
| --- | --- | --- |
| Arts and Social Sciences | Business and Economics | Law |
| Maths & Sciences | Informatics | Theology |
R
estrictions: Exchange students are expected to choose courses amounting to around 20 ECTS in the same or similar subject they study at their home university. In addition, students must ensure they comply with the departmental conditions in their study area – for further information, see each department's website. Cross-faculty course booking is allowed; however, students should attend most courses in their major and minor(s). Please be aware that the Faculty of Arts and Social Sciences does not allow cross-level booking. Students who are not enrolled in English Language and Literature at USYD may take up to two courses only (must be lectures) offered by the English Department.

Exclusions: Medicine, Veterinary Medicine, and Psychology.

Teaching Periods: Semesters/Terms
Fall Semester: September - December
Spring semester: February - June

Examination dates at UZH are different in each faculty and depend on the courses students choose. Some examinations take place after the lecture period, namely in January/June.

Credit (Full-Time Load/Semester):
| | |
| --- | --- |
| University of Sydney | Host University |
| 24cpts | 30 ECTS |
The above full-time load is indicative only.
Applications for academic credit are assessed by the relevant University of Sydney faculty/department based on: study load, contact hours, assessment requirements and level of study.

Grading System
Examination results at UZH are evaluated with grades from 1 to 6. Quarter grades are permitted. The grades have the following meanings:
6.00 = excellent
5.50 = very good
5.00 = good
4.50 = satisfactory
4.00 = sufficient
< 4.00 = fail
More information on the host university's grading system.

Transcripts Issued by Partner
An official transcript of records is prepared and sent out electronically at the end of each semester. It is available in German and in English. All the courses you booked and passed or failed are automatically listed on the transcript. Failed attempts are always automatically listed on the transcript of records. Courses you booked but did not attend and did not drop in due time within the booking period are also listed on the transcript of records as failed attempts (Grade 1). Courses attended at the Language Center or at ETH appear automatically on the UZH transcript of records.

International students from overseas will receive their transcript of records per mail. The transcript of records is always sent to the address you have saved in the university's contact database – you should put down the address of the Sydney Abroad Office. Further information on ordering transcripts.
Languages
Language of instruction
At the University of Zurich, the languages of instruction are German and/or English. There are significantly more courses taught in English at Matser's level, particularly for science, economics, business and law.

Language requirements
Proof of German language proficiency of level C1 or higher in the Common European Framework of Reference for Languages (CEFR) must be submitted. A list of recognized language certificates is available in this section.

Exchange students can benefit from the courses offered by the Language Center of the University of Zurich. The Language Center offers intensive courses in German as a foreign language at different levels during the last two weeks before the lecture term begins. Information about the exact dates, duration and application deadlines will be available several weeks before the beginning of the semester at UZH. For this pre-semester intensive German language course, a registration fee of CHF 100.- will be charged. In addition, you can take a regular semester course during the lecture period. The Language Center also arranges tandem learning partnerships, where two people with different native languages work together to improve their foreign language skills.

Exchange students who start their exchange at UZH in the fall semester can apply for a summer school in Constance, Germany, on the border to Switzerland. The summer school is organized by IBH (International Lake Constance University) and is held in August.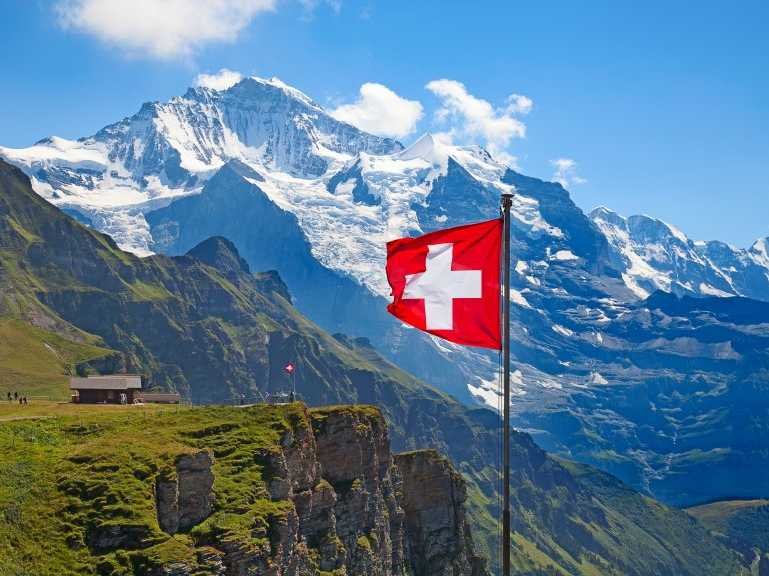 Living
What is the host city like?
Find out more information about the host city

Accommodation
The University of Zurich does not own student dormitories. However, the International Relations Office has access to a limited number of rooms for exchange students from our partner universities, which are administered by the Housing Office of the University of Zurich and ETH. Exchange students will receive more information regarding the online registration for a room after their acceptance. The University of Zurich provides detailed information about accommodation in Zurich. See more information on housing options.

Cost of Living
Use this guide to estimate living expenses associated with studying overseas.

Scholarships
The Heyning-Roelli Foundation offers scholarships to exchange students from UZH partner universities with limited financial means.

Insurance
For anyone staying in Switzerland longer than three months, it is compulsory to buy Swiss health insurance. If the insurance at the home country is equivalent, students can apply for an exemption from this obligation. Students are required to await a letter from the cantonal Department of Health they will receive after the registration at the so-called "Kreisbüro" (Zurich's resident's registration offices).
Liability insurance is recommended but not mandatory.

Additional information on health, private liability and accident insurance may be found in this section.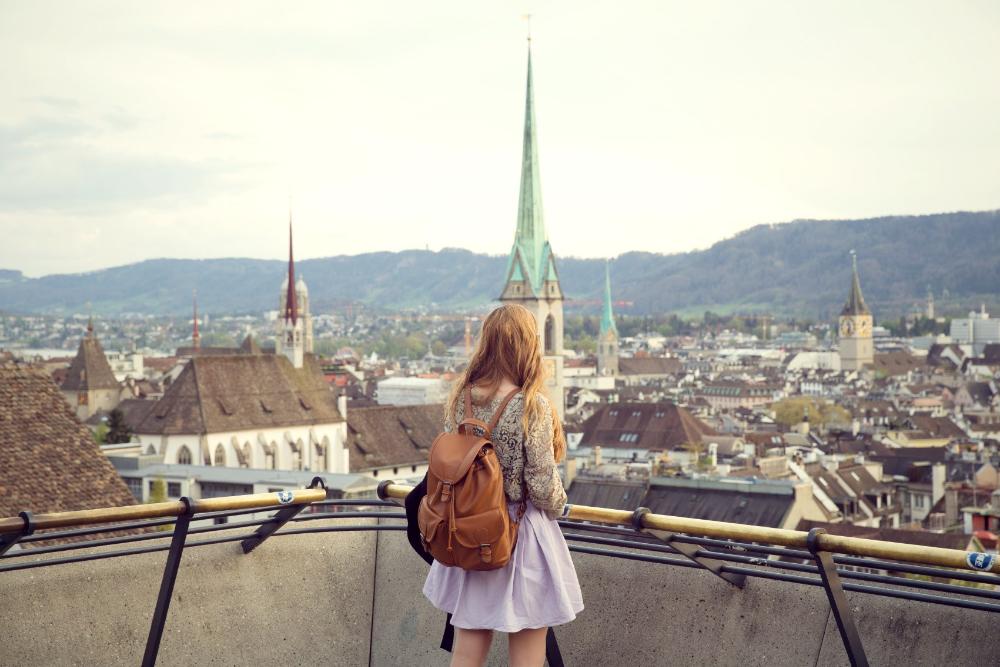 Useful Information
Semester/Term Dates
Access the University's calendar.

For Exchange/International Students
Specific information for exchange students provided by the host university.

Orientation
Orientation will be held at the beginning of the semester.

Support Services
The host institution offers Disability Support, Psychological Counselling Services and a Student advisory service. UZH also has an Office for Gender Equality, a Housing Office and Career Services.
There is also a telephone helpline for students by students called the Zurich Nightline.

Visas
Depending on nationality you may need a visa for Switzerland. The UZH International Relations Office provides information regarding visa applications. Nominated students from countries with visa obligation will receive a form for immigration and further information directly from the International Relations Office of the University of Zurich.

Do not enter Switzerland with a tourist visa or with a Schengen residence permit: these allow you to travel to Switzerland as a tourist, but not to study there! Regardless of your nationality, to obtain a residence permit you must register with the appropriate authority within 14 days of your arrival in Switzerland.

Information from the Embassy of Switzerland in Australia.
Student Experiences
University of Zurich is a brand new partner in 2018! Be the first to attend and tell us all about it!