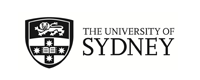 Zurich, Switzerland
(Outgoing Program)
Program Terms:
Program Terms:
Semester 1,
Semester 2,
Year (Sem 1 & Sem 2),
Year (Sem 2 & Sem 1)

Partner University Homepage:
Click to visit
Restrictions:
Sydney applicants only
Program Details: - unrelated header
Program Details:
Program Description:
Program Description:
About

ETH Zurich

Location: Zurich
Year established: 1855
Student population: 18,500

About
ETH Zurich is one of the leading international universities for technology and the natural sciences. It is well-known for its excellent education, ground-breaking fundamental research and for implementing its results directly into practice. At ETH Zurich, students discover an ideal environment for independent thinking, researchers a climate which inspires top performance. Situated in the heart of Europe, yet forging connections all over the world, ETH Zurich is pioneering effective solutions to the global challenges of today and tomorrow.

Highlights
Twenty-one Nobel Laureates have studied, taught or conducted research at ETH Zurich, including Albert Einstein. In order to cope with humanity's major challenges, ETH Zurich concentrates on several main focus areas using a combination of disciplinary approaches in multidisciplinary teams. The research focuses on the needs of society – be that at a local, national or global level – and so makes a valuable contribution to politics, the economy and society.

Unique Characteristics
The school was founded by the Swiss Federal Government with the stated mission to educate engineers and scientists, serve as a national center of excellence in science and technology and provide a hub for interaction between the scientific community and industry. ETH Zurich is consistently ranked amongst the most prestigious universities in the world for the subjects of engineering and technology.

Location
Zurich is a paradise for lovers of outdoor leisure activities, located in a magnificent setting, surrounded by the majestic snowcapped Alps, and lying on the beautiful Lake of Zurich. It has a historic city centre with stunning medieval architecture, a wealth of cafés, restaurants and shops, and a vibrant cultural life. Safe and attractive, Zurich is repeatedly ranked as having the highest quality of life in the world.


Academic Information
Course Catalogue
Information about units of study at the host university.

Subjects Area/s:
| | | |
| --- | --- | --- |
| Architecture | Civil Engineering | Environmental Engineering |
| Biology | Biotechnology | Chemistry |
| Pharmaceutical Sciences | Earth Sciences | Health Sciences & Technology |
| Food Science | Computer Science | Electrical Engineering |
| IT | Materials Science | Mechanical Engineering |
| Physics | Agricultural Sciences | Environmental Sciences |

Restrictions: Students must ensure they comply with the departmental conditions in their study area. Exchange and visiting students must register for and pass course units comprising at least 20 ECTS credits per semester. Two-thirds of these course units must stem from the same department. Students can attend ETH Zurich from third year onwards.
Exclusions: The Department of Mathematics (D-MATH) and the Department of Humanities, Social and Political Sciences (D-GESS).

Teaching Periods: Semesters/Terms
Term 1: September - February
Term 2: February - May (exam period in August)

See the website on study planning for further details about the examinations.

Credit (Full-Time Load/Semester):
| | |
| --- | --- |
| University of Sydney | Host University |
| 24cpts | 30 ECTS |
The credits (KP) indicated in the ETH Zurich course programme are equivalent to ECTS credits.
The above full-time load is indicative only.
Applications for academic credit are assessed by the relevant University of Sydney faculty/department based on: study load, contact hours, assessment requirements and level of study.

Grading System
ETH Zurich does not use the ECTS Grading Scheme. The grading scale goes from 1.0 to 6.0 in quarter grade (0.25) steps. The pass grade is 4.0, the maximum grade is 6.0.

6 - 5.75 = excellent
5.5 - 5.25 = very good
5 - 4.75 = good
4.5 - 4.25 = satisfactory
4 = pass
grades below 4 = fail

More information on the partner university grading system.

Transcripts Issued by Partner
To receive your transcripts of records you need to contact the study administration office of your department before you leave ETH Zurich. It is your own responsibility to request your transcripts and make sure they reach you in time. You should request that ETH Zurich to send the transcript directly to Sydney Abroad.
Languages
Language of Instruction
Undergraduate courses of the first two years of Bachelor studies are normally taught in German at ETH Zurich, but many courses of the 3rd year are taught in English. ETH Zurich allows Undergraduate exchange students to choose courses from Master programmes (taught in English in most subjects) if they fulfill the prerequisites. Please note that this will also need to be approved by your home faculty at the University of Sydney.

Language Requirements
At least a B2 level of German is required to study classes in German. The joint Language Center of the University and ETH Zurich offers semester courses in 'German as a foreign language' for all levels of proficiency, as well as intensive German courses for three levels of proficiency in Spring and Autumn (in the two weeks before the respective semester starts). Mobility students may take the intensive German course plus one semester course. Pre-registration on the website of the Language Center is necessary and course fees apply. In addition, there may be a charge for copies and other course materials.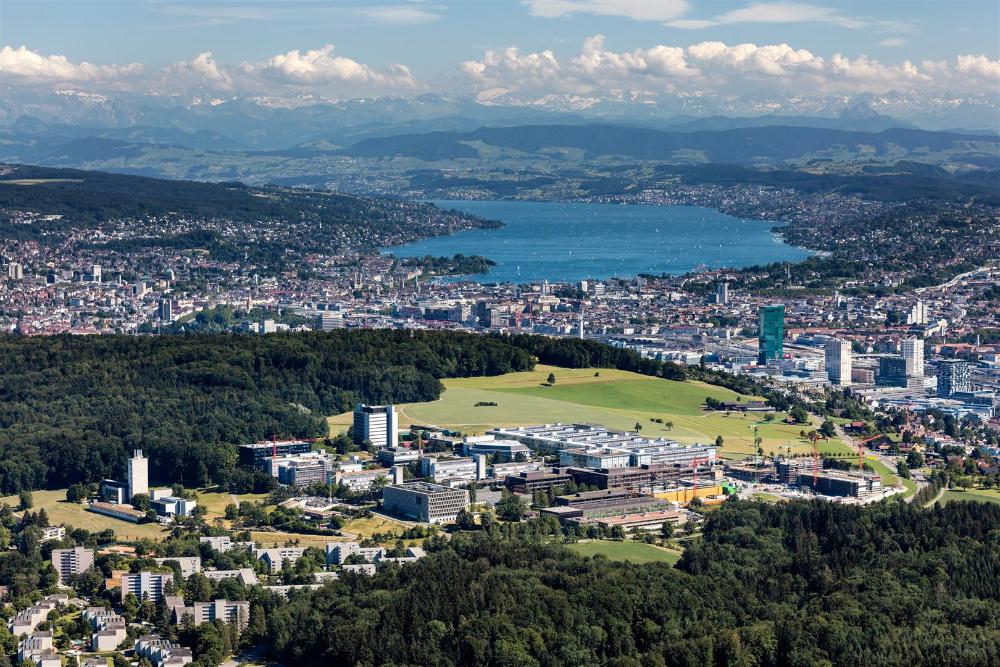 Living
What is the host city like?
Find out more information about the host city.

Accommodation
You will receive detailed information about registering for accommodation in Zurich after having been accepted. If you register within the set deadlines and come for a full semester you should usually be allocated one of the limited rooms available for exchange students. See more information on housing options.

Cost of Living
Use this guide to estimate living expenses associated with studying overseas.

Scholarships
The Heyning-Roelli-Foundation provides financial support for travel and accommodation costs to talented students in need of financial aid who take part in exchange programmes with a Swiss universities.
The Zeno Karl Schindler Foundation (ZKS) offers financial support, among other things, for students in the field of engineering and environmental sciences e.g. there is a 'Master Thesis Grant', 'Doctoral Exchange Grant' or 'Summer school Grant'.'

Insurance
Health insurance is mandatory in Switzerland (accident and health). Exchange students at ETH Zurich are required to enroll in the medical insurance meeting the requirements of the Swiss Federal Health Insurance Act. More information on health insurance may be found in the section living in Zurich. The Student Exchange Office of ETH Zurich invites accepted exchange students to attend a special information event on the health insurance at the beginning of each semester. No action is required before arrival.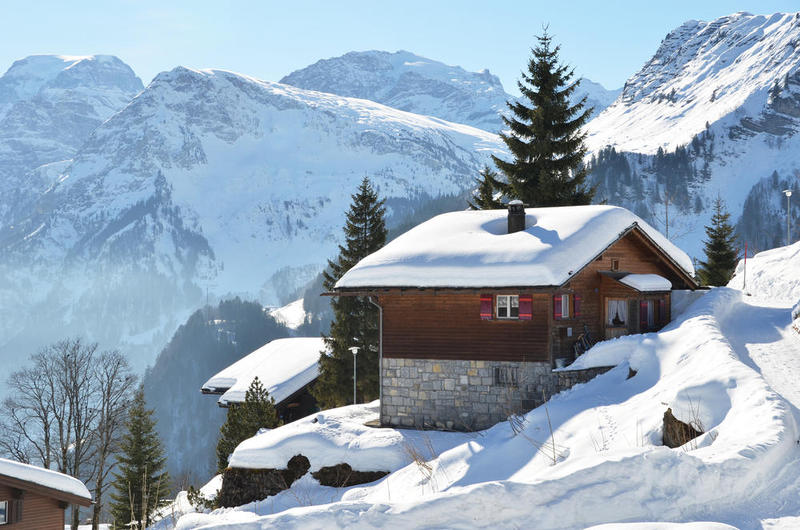 Useful Information
Semester/Term Dates
Access the University's calendar.

For Exchange/International Students
Specific information for exchange students provided by the host university.

Orientation
Students need to register at the helpdesk of the Student Exchange Office after arrival. There is also an official welcome and information event on the first Monday of the semester in week 38 (Autumn) or the Friday just before the semester starts in week 7 (Spring).

Support Services
The host institution offers Disability Support, Counselling and a Student advisory service. There is also a telephone helpline for students by students called the Zurich Nightline.

Visas
Depending on nationality you may need a visa for Switzerland. The Student Exchange Office of ETH Zurich provides assistance with visa applications. More details will be sent to you once you have been admitted for an exchange at ETH Zurich. Do not enter Switzerland with a tourist visa or with a Schengen residence permit: these allow you to travel to Switzerland as a tourist, but not to study there! Regardless of your nationality, to obtain a residence permit you must register with the appropriate authority within 14 days of your arrival in Switzerland. You will find more information about this procedure in your ETH Zurich admission letter.

Information from the Embassy of Switzerland in Australia.
Student Experiences
ETH Zurich is a brand new partner in 2018! Be the first to attend and tell us all about it!