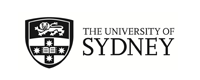 University College London EXC
London, United Kingdom
(Outgoing Program)
Program Terms:
Program Terms:
Semester 1,
Semester 2,
Year (Sem 1 & Sem 2),
Year (Sem 2 & Sem 1)

Restrictions:
Sydney applicants only
Program Details: - unrelated header
Program Details:
Program Description:
Program Description:
About
University College London
Location: London
Year Established: 1826
Student population: 30,600

About
University College London (UCL) is considered to be one of the most prestigious universities in the world and is ranked in the top 20. Billing itself as London's global university, it attracts students from all over the world, especially for its arts, science and social science studies.

Highlights
Located near London's famous Bloomsbury area, in 1978 UCL became the first university in England to admit women students on equal terms with men. It strives for excellence and research that address "real world problems." UCL boasts the best academic to student ratio in the UK.

Unique Characteristics
As well as its main central London campus, and more than 100 departments, UCL also has relationships with a number of institutes and teaching hospitals spanning the globe including Adelaide, Australia and Doha, Qatar.

Location
London is a world city and leading centre of learning and one of the most cosmopolitan and largest cities on earth, though it also ranks amongst the most expensive. With incredible museums, historic monuments, a brilliant nightlife, the West End theatre scene, shopping, markets and vast green spaces, it offers something for everyone. Home of authors and artists throughout the centuries, Bloomsbury is easily accessible to most parts of London.
Academic Information
Course Catalogue
Information about units of study at the host university.

Subject Area/s:
| | | |
| --- | --- | --- |
| Arts and Social Sciences | Computer Science | Science |
| Economics | Visual Art | Architecture |
| Mathematics | Psychology | |
Exclusions: Exchange students will be admitted into one of the following Faculties: Faculty of Life Sciences, Faculty of Mathematical and Physical Sciences, Faculty of Arts and Humanities, Faculty of Social and Historical Sciences. However the following departments are not open to exchange students:
Fine Arts, History of Art, Philosophy, English Language and Literature, Law, and courses from the Bartlett School of Planning.
Restrictions:
Architecture - not available to exchange students for Academic Year 2019/2020.
Department of Computer Science - not available to exchange students for Academic Year 2019/2020.

We have very limited places available in the following study areas
| | |
| --- | --- |
| Study area | Places available per semester |
| Computer Science | 1 |
| Economics | 1 |
| Linguistics | 2 |
| Political Science and International Relations | 1 |
Credit (Full-Time Load/Semester)
| | |
| --- | --- |
| University of Sydney | Host University |
| 24cpts | 2.0 UCL Credits (30 ECTS) |
The above full-time load is indicative only.
Applications for academic credit are assessed by the relevant University of Sydney faculty/department based on: study load, contact hours, assessment requirements and level of study.

Teaching Periods: Semesters/Terms
First Term: September – December
Second Term: January – March
Third Term: April - June

Grading System
70-100% – First
60-69% – Upper Second
50-59% – Lower Second
40-49% – Third
0-39% – Fail

Transcripts Issued by Partner
Transcripts will be available at the end of your exchange period.
Languages
Language of Instruction
Classes at the host university are taught in English.

Language Requirement
See language requirements for non-native speakers of English.
Living
What is the host city like?
Find out more information about the host city.

Accommodation
Housing options are offered by the host university.

Cost of Living
Use this guide to estimate living expenses associated with studying overseas.

Insurance
Full-time students of any nationality studying at the University for at least six months can receive medical treatment through the National Health Service. Students on study periods of less than six months should ensure they take out medical insurance before arriving in the UK.
Useful Information
Student Experiences
Nick
Bachelor of Commerce and Bachelor of Arts, Semester 1, 2015

Host City Highlights
By far the best part about being in London was the West End and the ability to immerse yourself in the Arts. The West End has some of the best musical and theatre offerings in the world, with something new on almost every week and great student discounts available. Furthermore, the London Philharmonic play almost weekly and have ridiculously cheap student tickets. That said, London is a huge city and as such it is in a constant state of flux with new food, dance and festivals on all the time. And if you like museums and art galleries there are hundreds to choose from, displaying everything from Renoirs and Monets to toys and Sherlock Holmes memorabilia.

Uni Life
UCL has a very active and engaged community of Clubs and Societies, comparable to Sydney University in terms of the scale and variety of societies on offer, with some notable alumni including Christopher Nolan who was a past President of the UCL FilmSoc. However, the best way to meet the other local and international students is through your hall or residence, just by getting involved in their own particular activities and talking to other students over meals. After you know a few locals, your social circle compounds pretty quickly and you also find you get to know the other local students from the other London-based universities too.

Study
For Arts subjects you can expect your contact hours to be about 10-12 per week, very similar to those at Sydney University. Tutorial sizes are slightly smaller, usually capped at twenty students, but lectures can be anything from twenty to several hundred. The only major difference is that you can expect less assessments, with most Arts subjects requiring two 50% essays, one in the middle of semester and one during the exam period.

Cuisine
Food in London is amazing. The variety on offer is incomparable. Whether it is diving into a Sunday roast, eating Indian food by the Thames, or scouring Soho for the most bizarre and indulgent cuisines conceivable, London has you sorted.

Housing
London is a very expensive city to live in, so by far the best (and cheapest) option is to stay in student accommodation (called Halls/Residences). UCL ensure that accommodation in their halls and residences is available for all exchange students, so it is as simple as ticking yes to wanting accommodation when you sign your student exchange agreement. You can't choose which hall or residence you would like to stay in, but you get to choose which considerations are most important to you. Some of them (the cheaper options) can be quite a long way away from the university (which is in central London) so I recommend applying for a close hall which is catered (because it's just convenient). If you do this, it is highly likely you will be in the Ramsay and Astor Halls, two adjacent halls which accommodate over 700 students, are right in the heart of Bloomsbury and are a five minute walk from campus.

Money Matters
The bottom line is that exchange and travelling will always cost more than you anticipate, so it's best to factor in 15% extra to cover unexpected costs. It's best to minimise your expenditure during semester, balancing eating out with simply going to Tesco or Sainsbury's to get groceries for lunch and dinner. This way you find that you can maximise the activities you can do when doing day trips around the UK and when travelling abroad. I personally didn't work while on exchange, and I wouldn't recommend it purely because you are on exchange to immerse yourself in everything your host university and city has on offer, and London is just so expansive and such a hectic city that you will need well more than 6 months to really begin to come to grips with everything it has to offer. That said, if you need to work while on exchange you will require a Tier 4 Student Visa which has a very strict application process and set of criteria which must be met, and therefore you will need to apply for this well in advance of your departure.

Getting Around
The Tube is the most efficient transport system you will ever come across. You will be awestruck when during peak hour you see the indicator boards lighting up that the next five trains are only a minute away from each other. That said, as brilliant as the Tube is, it is quite expensive. To combat this, get a Young Person's 16-25 Railcard as this gives you a 33% discount on both the above ground trains around the UK and the Tube. However, you do need to go to a London Underground ticket office and show them your card to get them to apply the discount. That said, once you've done it, you'll find that the Tube and the occasional double-decker bus are all you need to be able to get around all of London.

Travel
Despite having ambitious plans to travel abroad heaps during semester, I found that the best thing to do was to plan day trips during semester and leave the bulk of my overseas travelling for the two months I had after my exams finished. The UK has an excellent rail network (Edinburgh is only four hours from London) so I recommend doing plenty of day trips to all the major cities such as Liverpool, Manchester, York and Brighton, with overnight trips to Edinburgh and Glasgow. Likewise, Ireland is a very short plane ride away and very convenient to go to during UCL's reading week. Travelling around Europe afterwards was extremely exciting, however I recommend planning your journey ahead (factoring in the fact that travelling can be exhausting if you change cities every day or two) so that you can make advance purchases on your accommodation and airfares. A combination of cheap airfares (such as with RyanAir and EasyJet) and advance rail tickets will serve you well to get across pretty much all of Europe. I definitely recommend Paris (Disneyland is just as good as you imagine), Rome, Berlin, Amsterdam and Prague!

Top Tips
UCL is a highly ranked university with a large student body, much like Sydney University, and as such they have an extensive extra-curricular program on offer, so definitely get involved as soon as you get over there because you truly want to get the most out of your experience as you can. Also, see everything on the West End, travel around the UK lots, see as many great artists as you can (I saw Elton John, Paul McCartney and Burt Bacharach for starters), and plan and research as much as you can so that you know all of the amazing concerts, festivals and shows that are on while you're over there. London is an amazing city, with a huge cultural heritage, so experience as much of it as you can!