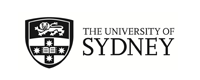 Katholieke Universiteit Leuven EXC
Leuven, Belgium
(Outgoing Program)
Program Terms:
Sem 1 (Canada only),
Semester 1,
Semester 2,
Summer Inbound (Jan),
Year (Sem 1 & Sem 2),
Year (Sem 2 & Sem 1)

Partner University Homepage:
Click to visit
About
Katholieke Universiteit Leuven
Location: Leuven
Year Established: 1425
Student population: 41,300

About
KU Leuven is the world's oldest surviving Catholic university, situated in the pleasant, safe student town of Leuven, in the heart of Western Europe. It's Belgium's highest ranked, largest and leading research university and attracts about 7400 international students.

Highlights
KU Leuven's point of difference is its warm, friendly campus situated right in the centre of Europe. Students study in small groups, with approachable teachers and excellent pass rates. Much of the town beats to the rhythm of student life, with plenty to keep you occupied along with a peaceful, supportive environment.

Unique characteristics
KU Leuven offers a comprehensive range of Dutch and English-language programs and conducts high quality, interdisciplinary research. The University offers degree programs at campuses across Belgium, including Brussels, Ghent and Antwerp.

Location
Leuven is a picturesque ancient town in Belgium. It's small and intimate, with historic sites close to the campus and the rest of Europe easily accessible. With about 45,000 post-secondary and secondary students milling around in term time, the streets are bustling with young people. There's plenty to do, including good food and beer – Leuven is a prominent brewing centre.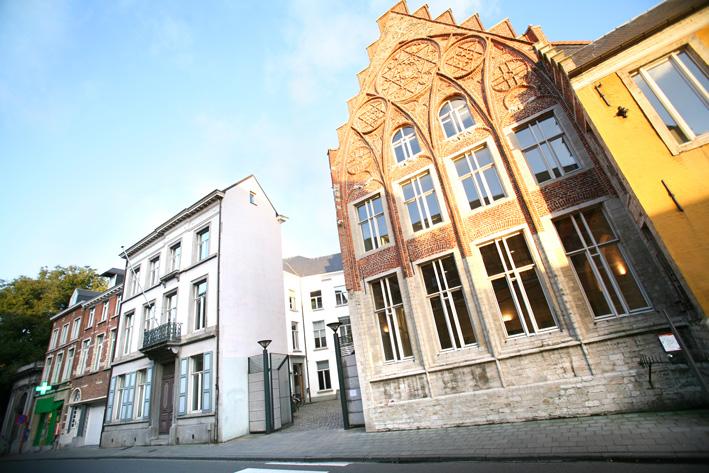 Academic Information
Course Catalogue
Information about units of study at the host university

Subject Area/s: Arts, Economics and Business

Restrictions: Students are required to maintain the majority of their courses within one Faculty. Students may be allowed to take courses from another Faculty (that is covered by this agreement) as long as they meet the pre-requisites for the courses and the international coordinator of the other Faculty agrees.

There are 3 different campuses you can nominate to apply for during your application: Leuven, Brussels or Antwerp.

Teaching Periods: Semesters/Terms
Semester 1: September - January
Semester 2: February - June
Credit (Full-Time Load/Semester)
| | |
| --- | --- |
| University of Sydney | Host University |
| 24cpts | 30 ECTS |
The above full-time load is indicative only.
Applications for academic credit are assessed by the relevant University of Sydney faculty/department based on: study load, contact hours, assessment requirements and level of study.

Grading System
A – best 10%
B – next 25%
C – next 30%
D – next 25%
E – next 10%
More information on the host university's grading system

Transcripts Issued by Partner
Transcripts will be available at the end of your exchange period
Languages
Languages of Instruction
Classes at the host university are taught in English and Dutch.

Language Requirement
While there are units of study taught in English, language classes are available to exchange students.
Living
What is the host city like?
Find out more information about the host city

Accommodation
Housing options are offered by the host university

Cost of Living
Use this guide to estimate living expenses associated with studying overseas.

Insurance
Students are required to obtain health insurance valid during their stay as exchange students.
Useful Information
For Exchange/International Students
Specific information for exchange students provided by the host university

Semester/Term Dates
Access the University's calendar

Orientation
Orientation Days take place at the beginning of each semester.

Support Services
Student Services includes a number of different counselling services whose objective is to promote the social, physical, mental and financial well-being of all students.

Visas
Information from the host university
Information from the Embassy of Belgium in Australia
Student Experiences
Alex Batchen
Bachelor of Commerce and Bachelor of Science, Semester 2, 2014

Host City Highlights
Architecture in the centre was amazing. The main square was always busy at night and the Christmas markets were a must-see. A wide variety of student events meant there was plenty of social events.

Uni Life
Excellent university culture, as it was a small university town. Clubs and societies were quite active, a lot of social events especially for international and exchange students. It could be challenging to meet many of the local students but very easy to meet other international students.

Study
All my classes were one lecture a week only - normally two or three hours. Most had readings, some had assignments but most were 100% exams.

Cuisine
The local specialty was frites or 'belgian fries', they are definitely a must try.

Housing
There's basically two options; private rental or student housing. I lived in a student dormitory on a floor of Belgians. It was nice, but I think that finding housing there could have been better in terms of forming closer connections with room mates - so I would recommend getting organising a share house with some friends.

Money Matters
I could cope comfortably on 35 euros a day including rent. I did not work when studying.

Getting Around
Hire a bike when living there, because you can get everywhere in less than 15 minutes. To travel to Brussels or the airport, ride your bike to the station where it can be locked up.

Travel
Being very close to Brussels and on a major train line made it very easy to visit almost anywhere in Belgium. It's about 10 euros return to get to Bruges, Brussels or Gent - all good places to go for a day or overnight trip. If wanting to travel further around Europe, buses are usually cheaper than trains but not nearly as nice. Search around for cheap flights too if going long distances.

Top Tips
Try to meet as many people as you can in the first few weeks – it means you'll always have someone to hang out with.



Want to read more experiences from KU Leuven? Find more here

: http://bit.ly/2gWpMWy