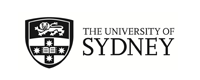 Experience Japan in July - OLES2153
Tokyo, Japan
(Outgoing Program)
Program Terms:
Program Terms:
Winter (Jun - Aug)

Partner University Homepage:
Click to visit
Restrictions:
Sydney applicants only
Program Description:
Program Description:
About
Experience Japan!

Location: Saitama (30 minutes from Tokyo by train), Japan
Program dates: 1/07/2019 – 19/07/2019
Application deadline: 08/02/2019
Duration: 3 weeks
Coordinator:

Dr Mats Karlsson



Program Description

This OLE in-country unit (6 credit points) involves language and culture immersion. Experience Japan is best suited for beginners with no prior knowledge of the Japanese language. If you have studied Japanese, we strongly encourage you to check out our other

OLE in-country units

to expand your linguistic and cultural horizons.

Beginner Class: 45 hours
This class is for students who have little or no experience of learning Japanese. The aim of this class is to acquire survival Japanese expressions and vocabulary which are necessary for everyday life. For example, the class provides the situations and topics that students encounter in Japan such as greeting, shopping, asking the way or talking to Japanese friends. At the end of the course, students will be able to talk and get necessary information with limited vocabulary and grammar. In addition, they will be able to read and write hiragana/katakana letters.

Lectures on Japanese Culture and Society: 25 hours
The lectures offer the opportunity to learn and come in touch with Japanese culture and society. Field trips are held, and each trip is preceded by a lecture given by our professors. Each lecture provides the background knowledge and information before the students participate in a particular field trip.



View full program details.


(The in-country component of the unit of study Experience Japan! is tailor-made for University of Sydney students, hence the course provided by Rikkyo University may slightly differ from the program presented in the above link.)
Useful Information
Local Overview
The Niiza campus is very comfortable place to study, and classes are held on the Niiza campus – only a five-minute walk away from the accommodation. The Niiza campus is conveniently located near supermarkets, convenience stores, restaurants and other facilities. Tokyo is only 30 minutes away from the Niiza Campus, so you can easily make a trip down to Tokyo.

Accommodation
Move in date: 30/06/2019
Move out date:20/07/2019

In principle, the program participants stay at Tachikawa International Hall near Rikkyo University's Niiza campus. Tachikawa International Hall is a conference and activity centre established for the purpose of enabling various kinds of exchanges by a wide variety of people in the Rikkyo community. The Tachikawa Memorial International Hall has shower rooms, a coin laundry, bedsheets, and other amenities at your disposal.

All participating OLE students will receive a Rikkyo University student identification card for full access to the following academic and recreational facilities:
University libraries at Niiza and Ikebukuro campuses

Niiza Gymnasium at Niiza campus and the Paul Rusch Athletic Center at Ikebukuro campus (Note: Access to atheletic facilities requires visiting students to attend the orientation session and obtain student permit

Computer labs (each student will be provided a user ID and password to utilise the Rikkyo University's computer network

University clinic
Host institution
Founded in 1874 by an American missionary, Rikkyo University is one of the oldest and major private universities in Japan and boasts 10 undergraduate colleges and 14 graduate schools. Rikkyo has two campuses, one in Ikebukuro (Tokyo) and one in Niiza (Saitama) and a student population over 20,000 students. Rikkyo University has long history of excellence in education and research, which has earned Rikkyo a reputation as a premier educational institution, due to the substantial investment in state of the art information technology and teaching facilities.
Finances
Program Fee: The program will be covered by your normal tuition fees, paid to the University of Sydney for enrolling in the OLE 6 CP unit, and a non-refundable deposit.

Non-refundable deposit: $310. You will need to pay this to the University of Sydney as part of your application, to ensure your place in this program.

Accommodation: 135,700 Japanese yen (this is the maximum fee in case of single room) will be payable directly to Rikkyo University



OS-HELP loans

may be available to eligible students enrolled in a Commonwealth supported place, where the program is approved for credit prior to departure. Application required.

Please note that there is also a deposit fee in the application process.
How to Apply

Enrol now as places are limited. Applications are approved on a first come, first served basis.

Please note:
?
This course is suitable for students who are complete beginners in Japanese, or have very little experience in the language and culture. If you studied Japanese previously or are a native speaker we recommend you take one of our other OLE units listed here.
OLE In-Country Units are not managed by Sydney Abroad. Any questions you have about this application should be directed to the School of Languages and Cultures at

arts.slcadmin@sydney.edu.au
Enrol now as places are limited. Applications are approved on a first come, first served basis.

Enrolment closes 8 February 2019. For further queries, please contact the unit coordinator Dr Mats Karlsson (

mats.karlsson@sydney.edu.au

)