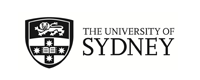 Vrije University Summer School - Short Term Study Abroad
Amsterdam, Netherlands
(Outgoing Program)
Program Terms:
Program Terms:
Winter (Jun - Aug)

Partner University Homepage:
Click to visit
Restrictions:
Sydney applicants only
Program Details: - unrelated header
Program Details:
Program Description:
Program Description:
About

Vrije Universiteit Amsterdam Summer School

Location: Amsterdam, the Netherlands
Program dates: Session 1: 30 June - 14 July 2018; Session 2: 14 - 28 July 2018
Application deadline: None specified (recommended to apply early)
Duration: 2 weeks per session
Type: Non-exchange


Program Description
Students have the opportunity to escape the Sydney winter to undertake study at Vrije Universiteit in Amsterdam. There are two two-week sessions available to USYD students during the July winter holidays, and students can choose whether to partake in one or both of these. This is an excellent chance to explore the vibrant city of Amsterdam during summer – ride a bicycle along the canals to class, where you can learn in a world-class academic environment.
Academic Information
Level: Undergraduate / Postgraduate
Language: English
Relevant subject areas: Dutch language & culture, history, psychology, health studies, legal studies, finance, religious studies, anthropology, sociology, management
Credit points: 3 ECTS per course (some courses may differ)
General conversion: 7.5 ECTS = 6 USYD credits

Courses available
You can study a maximum of one coure per session. You are only able to participate in session 1 if this does not impact your exams for semester 1 at the University of Sydney. Special consideration will not be approved.
Session 1: 30 JUNE - 14 JULY
- Big Data in Society
- Buddhism and Psychology
- Causal Evaluation Methods in Education Research
- Creativity and Innovation (with Cardiff University)
- Data Analysis in R
- Decolonizing Europe: History, Memory, Redress (with Brown University)
- Emerging Financing Models in a Dynamic World (With University of East Anglia)
- Empirical Research Methods for Legal Studies
- Global Health
- Hands-on Anthropology: Role of the Ethnographer
- International Criminal Justice
- Nature and Nurture: Twin Research and Human Genetics
- Neurodegenerative Diseases: From Lab to Patient and Back
- Programming in Python
- The Economics of Urbanization

Session 2: 14 - 28 JULY
- Applications of Fluorescence in the Life Sciences
- Artificial Intelligence for a Healthy Life
- Brain and Mind
- Criminal Organizations: An Economic Perspective
- Data Analysis in R
- Design, Society and Cultures of Display in Museums
- Discover the Dutch: Language and Culture
- Essential Academic English (B2)
- Feeding the Billions: Challenges and Innovation in Food and Water Security
- Hands-on Anthropology and Ethnographic Storytelling
- Human Movement Analysis
- Laws in Antiquity: Crime and Punishment in the Ancient World
- New Venture Creation and Entrepreneurship
- Organizational Behaviour Management
- The Beautiful Mind: Global Perceptions of Mental Health
- The Heart of Capitalism: Amsterdam 1600-Present
- Wildlife Crime Analysis: Data-Driven Nature Protection

View the VU website for links to course information an syllabi,

Applying for academic credit
This program is available on a non-exchange basis only. If you wish to receive academic credit towards your University of Sydney course you must have approval from your faculty prior to departure.
How to apply for academic credit.
Useful Information
Local Overview
The Netherlands is one of Europe's smallest countries but it has one of the most important economies. It's known for its high quality education and as a safe country where most people speak English. Its capital, Amsterdam, is known for its seventeenth century buildings, canals, houseboats and windmills. Here you can enjoy the wonderful art of Vermeer and Rembrandt or chill out in a cozy café or coffee shop.

Host institution
Located in a city that is renowned for business and trade, Vrije University Amsterdam, or VU, has a long tradition of fostering academic excellence and the highest ethical values. Vrije University means 'Free University' - it was established as a Christian institution but without the influence of church or state. Today it ranked among the best in the world and still has a strong Christian ethos with an emphasis on academic freedom and independence.

Accommodation
Sourcing accommodation in Amsterdam can be difficult and so it is recommended that you utilise the Vrije Universiteit (VU) housing options. VU offers on campus accommodation at De Boelelaan, which comprises on a private room with a shared bathroom and kitchen. This is EURO490 per session (14 nights. The off-campus option is at Hotel Jansen whic is a 10 minute bike ride/30 minute walk to campus. This option comprises of a private room and bathroom with a shared kitchen. It's priced at EURO560 per session (14 nights).
View full information about the accommodation offered by VU.
Finances
Program fee:
EURO€1,000 - €1,150 depending on course (AUD$1,530 - $1,760)

Program fee includes: Tuition, airport pickup service, course excursions, orientation and goodiebag, transcript.

Travel insurance: If you are approved by the University of Sydney to participate in this program you will be covered by the University's Student Travel Insurance Policy. This is a complementary policy to cover you for the duration of your University of Sydney mobility experience. Please refer to the Audit and Risk Management website for all

travel insurance queries

.



Other costs: Accommodation, flights, travel, meals, social programme



OS-HELP loans

may be available to eligible students enrolled in a Commonwealth supported place, where the program is approved for credit prior to departure. Application required.
Student Experiences
Chen Li
Master of Interaction Design and Electronic Arts, July 2018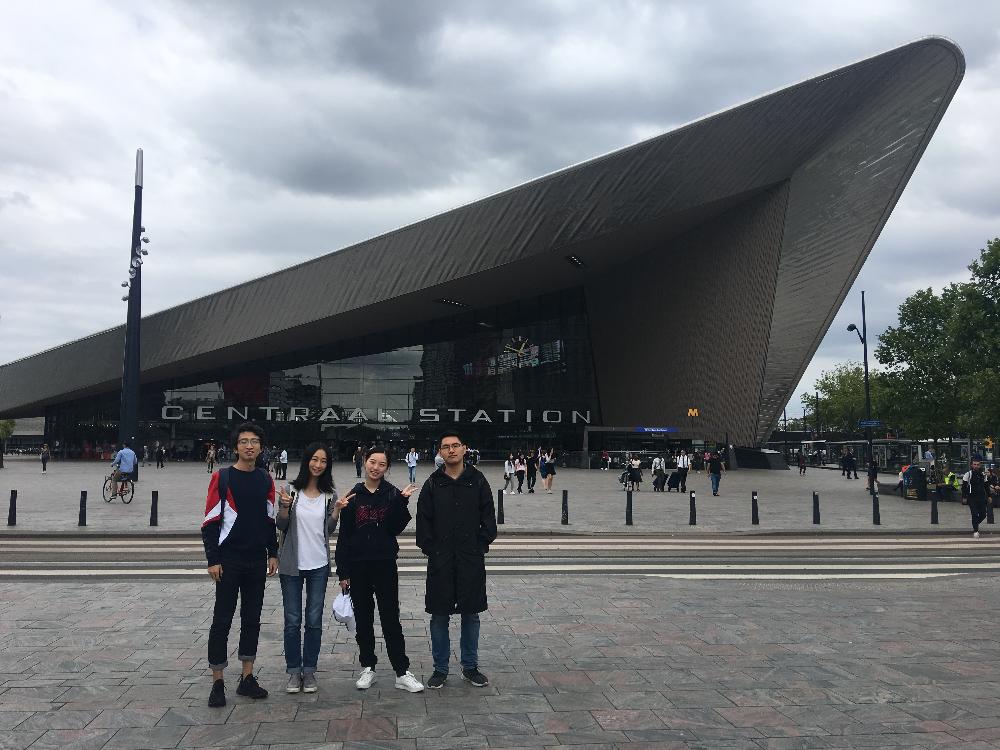 Host City Highlights
Amsterdam is awesome I had a very great time there. The city centre is full of historical architecture which makes it look pretty classic and somewhat elegant. The view alongside the canals are so beautiful and I much enjoyed my solo walk along the canals on Sunday afternoons. The museums are wonderful as well, I could look at a lot of prestigious artworks of Rembrandt, Vermeer, Van Gogh, etc. The most unique thing about living in Amsterdam is riding a bike as daily transport. It is a real trademark of the city.

Why this program?
First of all, I wanted to spend my winter break more meaningfully and VU summer school had the courses that I am always interested in. In addition, I have never been to and was always keen to pay a visit to Amsterdam, the Netherlands. The reason why I chose this program is that the technological field of big data is trending and promising. My current program at USYD is interaction design but doesn't explore that area very much. I suppose big data techniques could be used to support design projects, e.g. user research by means of text analysis.

Study
What I like the most about the course is the content which is arranged and scheduled very well. Although that is intensive, students can receive much more than expected. After the course, I developed a sense of fulfilment because I really build up one more useful and valuable skill. One more thing about the course I much appreciate is that our tutors were very helpful. Their didactic skills are high and always respond quickly to offer more detailed instruction.

A day in the life
In the morning I went to school to take the morning class which lasted for 3 hours. We could have a few coffee breaks (on average 15 mins each) during the class. At 12.30pm class is over and students go to the food court (in the same building) for lunch. We usually chat while having lunch together. After a lunch break, we return the classroom to take afternoon class. At 4.00pm class is over and students can leave school for dinner either dining outside or self-cooking at the hotel. On Wednesday afternoon of the first week, it was time for the social program. I did not register for that but some of my classmates attended. On weekends, students would visit the attractions of Amsterdam.

Housing
I was living in Hotel Jansen which the host university arranged for summer school students. It is located in the neighbourhood of the Vrije Universiteit campus, so students can commute by bike (15 mins) or on foot (30 mins). All the rooms are single ones with a private en-suite bathroom. The hotel foyer is combined with a bar so you can also dine there. There are two additional options, i.e. campus dorm and student hotel. The cost of these kinds of accommodation is much cheaper than any other hotels or Airbnb homes. I just suggest booking as early as possible for the limited vacancy.

Money Matters
My budget for the two-week course is 4000 AU dollars. The largest cost is for flight tickets (2000 AU dollars for the return trip). However, taking an interscholastic program could decrease the cost, e.g. visa application fee, insurance premium. Although I had to pay extra on local board and public transport by euro, the prices are relatively lower, so the cost of living in Amsterdam is almost the same as in Sydney.

Travel
On the first Sunday, I went to the city centre to walk around the tourist areas such as the central station, the royal palace, the new church and walking along the canals. I booked e-tickets for the royal palace and the new church online. Although summer school students are not local students, we still can book student tickets which are cheaper than adult tickets. On the excursion, all our class went to Rotterdam to visit a local e-commerce company. After that four of us stayed longer there to walk around the city. This rebuilt city is not as historical as Amsterdam because of the destruction in the second world war. We went to Markthal to grab some local food and an attraction site called Cube house. On the second weekend, I visited the national museum of the Netherlands, i.e. Rijksmuseum, the Van Gogh Museum to review the world-famous artworks, such as Night Watch of Rembrandt, Sunflower of Van Gogh, Little street of Vermeer, etc. The next day we went to Zaanse Schans, a famous windmill village. It was fun to climb onto the windmill to have a view of the whole village. All the public transit fees are reasonable. The ticket machine for tram only accept card payment but can buy a ticket after getting on the tram.

Top Tips
Bikes are the most popular transport method in Amsterdam. The cheapest one is from Bike Boys rental company which you can access from school. Yet the bikes are limited so book as early as you can. Other public transits are not expensive no matter inner city by tram/bus or intercity by train. Most attractions gather around the city centre you can visit one by one just by walking. Yet booking tickets online beforehand is necessary especially for the museums then you can enter directly rather than queue at the ticket office. It is recommended to have a local SIM card when you are abroad then you can use Google map or search online when visiting Amsterdam. At the Schiphol airport foyer, you can find a kiosk selling Lebara phone cards which is most popular locally.

Final Pitch!
The summer school course is much more rewarding than I thought. I strongly recommend it to other students who might be interested. From the course, one can obtain a lot of useful knowledge and skills. You can also meet friends from all around the world and have a great time while you are there. It is like once in a lifetime experience and a real precious memory.
How to Apply
It is important that you understand the requirements and structure of your course (and major/s) to ensure that you select appropriate units of study at your host institution which can be credited towards your degree. To help understand your course structure, you should consult your Faculty Handbook published in the year in which you commenced your course (eg. if you began a Bachelor of Commerce in 2016, you should look at the Business School Undergraduate Handbook from 2016). Pre-2017 Handbooks can be found in the handbook archive.

Please ensure you read all information on this brochure page, taking note of and deadlines and any requirements detailed.

To apply to this program you will need to:
1. Commence the Sydney Abroad application by clicking the 'Apply' button below.
2. Follow instructions provided within the Sydney Abroad application to complete and submit the host application prior to the host deadline.
3. If you wish to request academic credit for this overseas program, submit an application for academic credit to your faculty as soon as possible.
4. If accepted by the host, upload your acceptance to your Sydney Abroad application and click 'Submit Application'.

Applications have now closed for Jul 2018.

Note: The Sydney Abroad application requires that you upload a copy of your current passport and the outcome of you academic credit request. If you do not have these available to you now you can save your application and upload them later.