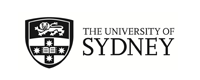 Munich International Summer School
Munich, Germany
(Outgoing Program)
Program Terms:
Program Terms:
Summer (Dec - Feb)

Partner University Homepage:
Click to visit
Restrictions:
Sydney applicants only
Program Details: - unrelated header
Program Details:
Program Description:
Program Description:
About

Munich International Summer School - European Studies Program
"Approaching the European Union"- Berlin-Munich-Brussels
Location: Munich, Germany; Brussels, Belgium; Berlin, Germany
Program dates: January 14 2019 – February 7 2019
Application deadline: 1 November 2018
Duration: 4 weeks

Program Description
The European Studies Program takes place under the auspices of the Center for Applied Policy Research (CAP) at the Ludwig-Maximilians-Universität München (LMU Munich). CAP is a university-based institution for political consulting and research on European affairs. The European Union is the most prominent example of how regional integration works.
Supranational policy-making determines political and economic systems for 28(27) European states; in addition, global challenges of the 21st century illustrate the limitations of power of individual governments and thus require common approaches. As a result, integration is also considered important for European security policy.

The objective of the summer academy is to provide students with a broad understanding of the historical development, the economic, societal, political and philosophical dimensions of the European integration process.

In the seminars, a particular emphasis will be placed on the Australian perspective on various issues and policies discussed. Moreover, the course will also specifically focus on the relations between Europe, Australia and South East/East Asia and identify prospects and challenges for developing further the European-Australian partnership.

The course also involves several extra-curricular cultural experiences and field trips:
- Sightseeing tour Munich
- Day trip to castle Neuschwanstein or Salzburg
- Opera/ballet
- BMW Museum of BMW factory visit
- 3 day trip to Brussels including an academic and EU institution visiting program



V

iew full program details
Academic Information
Language: Classes are instructed in English.
Relevant subject areas: European Studies, German language, Political Science.
Academic credits: European Studies - 6ECTS, German - 2 ECTS
General conversion: 7.5ECTS = 6CP Sydney credits

You should consider the course syllabus here before registering, and consider whether the program meets your academic requirements by discussing it with your course coordinator at the University of Sydney



C

ourse S

yllabus




View tentative schedule for 2019 Program here
Useful Information
Local Overview
Munich is Germany's unofficial southern capital, with an ambience completely different to rest of the country – while it is the 3rd largest city in Germany is has all the respite-inducing feelings of a small town, coupled with the modern and global conveniences and comforts of a metropolis.

Munich is multifaceted enough to please anyone's taste, boasting proximity to natural wonder of the Alps, as well as the picturesque Disney-inspiring castle of Neuschwanstein. Brimming with art galleries, museums and Mediterranean street-style cafés, there is always enough activity at your disposal to fill a crisp winter's day.

The beerhalls provide an atmosphere unlike anything else, with a culture of drinking, dancing and dining that comes together in such a uniquely Bavarian way. History enthusiasts, merely by walking through this historic city, can experience all of the landmarks that bear heavy significance from the events of World War II – the University itself was the alma mater of Hans and Sophie Scholl – prominent members of the non-violent resistance against the Nazis, and the campus is peppered with inconspicuous tributes to their life and death.

Accommodation
LMU offers guest house accommodation in the centre of Munich that you will share with other students. The guesthouse is self-catering and fully equipped with a kitchen and all essential utensils. You'll be provided with bedding on arrival and rooms are cleaned once a week.



View full accommodation details.



Contact for more information


contact@iucm.de
Finances
This is a non-exchange program and all fees are paid to LMU.

Registration fee: € 200 (approx. $3160 AUD)
Tuition: € 1,600 (approx. $2530)
Accommodation (Munich/Berlin/Brussels): € 620 (approx. $980)
Total program fee: 2.820 EUR (approx $4300 AUD)

Program fee inclusions:
- course reading materials
- participation in all excursions (city tours Berlin/Munich, Salzburg, Castle Neuschwanstein, cultural event)
- transfer train ticket to Berlin-Munich-Brussels & transport cards in each city
- accommodation in double rooms in Berlin/Munich/Brussels
- internet & library access
-
24h emergency hotline
- sightseeing tour Berlin, Munich
- day trip to castle Neuschwanstein and Salzburg
- cultural event (opera or ballet or concert)
Scholarships: Sydney Abroad is offering 5x $1500 Vice Chancellor's Mobility Scholarships available to applicants of this program.

Vice Chancellor's Mobility Award: The Vice Chancellor's Global Mobility Award valued at $2,500 will be available to students selected to participate in short-term mobility programs managed by Sydney Global Mobility which begin in late-November 2018 onwards. The awards are allocated to students who entered the University of Sydney on an

E12

or equivalent pathway. Students nominated for this short-term mobility program will be automatically considered and successful award recipients will be notified by email. Recipients of the Vice Chancellor's Global Mobility Award may hold this award in conjunction with another travelling scholarship or grant.

Travel insurance: If you are approved by the University of Sydney to participate in this program you will be covered by the University's Student Travel Insurance Policy. This is a complementary policy to cover you for the duration of your University of Sydney mobility experience. Please refer to the Audit and Risk Management website for all

travel insurance queries

.

Other costs: Flights, visa, meals, other travel expenses.

Cost of living: Follow this link to find out more about the cost of living in Munich.



OS-HELP loans

may be available to eligible students enrolled in a Commonwealth supported place where the program is approved for credit prior to departure. Application required.
How to Apply
Planning early is the best way to ensure you will get the most out of your time abroad.

It is important that you understand the requirements and structure of your course (and major/s) to ensure that you select overseas programs that can transfer back to your degree. To help understand your course structure, you should consult the

Faculty Handbook

published in the year in which you commenced your course (eg. if you began a Bachelor of Commerce in 2016, you should look at the Business School Undergraduate Handbook from 2016). Pre-2017 Handbooks can be found in the

handbook archive

.

Example application timeline

1. Select your program > 2.

Apply for academic credit

> 3. Complete Sydney Abroad application ('Apply Now' below) > 4. Apply to host university > 5. Receive academic approval & host acceptance (October/November) > 6. Apply for

OS HELP

(if eligible), book flights & visa > 7. Fly safe!

Receiving your academic credit approval can take up to 8 weeks – so it's very important that you submit your

application for academic credit

to your faculty as soon as soon as you have selected your program of choice.





Note: The Sydney Abroad application requires that you upload a copy of your current passport and the outcome of your academic credit request. If you do not have these available to you now you can save your application and upload them later.
If you have any questions about this program, please feel free to contact us at

global.shortterm@sydney.edu.au