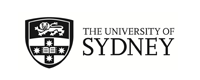 Shanghai Jiao Tong University - Antai Global Summer School
Shanghai, China
(Outgoing Program)
Program Terms:
Program Terms:
Winter (Jun - Aug)

Partner University Homepage:
Click to visit
Restrictions:
Sydney applicants only
Program Details: - unrelated header
Program Details:
Program Description:
Program Description:
About
Shanghai Jiao Tong University - Antai Global Summer School
'Understanding China, Communicating with the world'
Location: Shanghai, China
Program dates: 1 – 20 July 2018
Sydney exchange application deadline: 22 April 2018
Partner application deadline: 31 May 2018
Duration: 3 weeks
Type: Exchange / Non-exchange

SCHOLARSHIPS AVAILABLE! - New Colombo Plan Mobility grants and University of Sydney Scholarships available. See 'Finances' tab.
Program Description
In 2013, Antai College of Economics and Management, Shanghai Jiao Tong University (SJTU), established the Antai Global Summer Program (AGSP) to satisfy the growing need of helping international students understand China from a business perspective. University of Sydney students have the opportunity to spend 3 weeks of their winter holidays undertaking classes, corporate visits, and cultural and social activities at SJTU. There is an undergraduate and postgraduate option, each with a different focus.

Courses are led by faculty staff from top business schools around the world who will provide you with a deep understanding of the Chinese economy and culture through class work, company visits, social events and tours.The program also includes guest speakers from top level multi-national corporate executives, successful Chinese enterprise executives and start-up founders.



View full program details on the SJTU website

.
Academic Information
Level: Undergraduate / Postgraduate
Language: Classes are instructed in English
Relevant subject areas: Economics, business, management
Credit points: 3 SJTU credits
General conversion: 5-6 credits at SJTU is equivalent to 6 USyd credits



View the full class schedule for both UG and PG levels.
?Note: Faculty of Arts and Social Sciences students are not currently to receive credit under 'Work and Organisational Studies (Management) and Economics, Chinese Studies and Asian Studies' for this program.

Applying for academic credit
You must have approval from your faculty to receive academic credit towards your Sydney course to be eligible for an exchange place. The approval will need to be uploaded to your Sydney Abroad application prior to the exchange deadline, Sunday 22 April 2018.
If you are admitted as a non-exchange student you can apply receive academic credit towards your University of Sydney course however it is not mandatory. If you wish to receive academic credit you must have approval from your faculty prior to departure.


H

ow to apply for academic credit

.
Useful Information

Local Overview
Shanghai is the heart of China's economic development and a major business center in the world. This huge city evokes history, glamour and mystique. It is famous for its architecture, food, shopping and commerce. On first glance it looks like a modern metropolis of skyscrapers and 'megamalls'. Among it all, there are hundreds of bustling markets, funky shops and possibly the best nightlife scene in China.

Host Institution
SJTU Is a public university located in Shanghai, China. Established in 1896 by an Imperial edict issued by the Guangxu Emperor, it is renowned as one of the oldest and most prestigious universities in China.

Accommodation
During the program period, students are housed in a three-star residence hotel on Xuhui campus, which is within 15-minute-walking distance from Antai college.
Finances
Tuition: The University of Sydney has an exchange agreement with SJTU, which allows students from each institution to study at the other, as part of the student exchange program. University of Sydney students in this course will be enrolled in an exchange unit of study at the University of Sydney and will pay tuition fees at Sydney for this unit. You will not pay tuition fees at SJTU, however you must ensure you budget for all other expenses.

Application fee: USD $80 (approx. AUD $100)
Program fee: USD $1,500 (approx. AUD $1,890)
Program fee includes: Accommodations, some meals, field trips, activity fee.

Other costs: flights, living expenses, visa, additional travel

Government Scholarships: 12 x $3,000

New Colombo Plan

(NCP) Mobility scholarships are available for students accepted by SJTU. To be eligible for an NCP Mobility scholarship you must have/be:
- enrolled at the University of Sydney in a Commonwealth supported place
- approval to receive credit towards your current University of Sydney
- an Australian citizen.

University Scholarships: 2 x AUD $1,000 Sydney Abroad exchange scholarships are available (no application required).
These Sydney Abroad scholarships are only available to currently enrolled University of Sydney students who are accepted by Shanghai Jiao Tong University (SJTU) as an exchange student.

Travel insurance: If you are approved by the University of Sydney to participate in this program you will be covered by the University's Student Travel Insurance Policy. This is a complementary policy to cover you for the duration of your University of Sydney mobility experience. Please refer to the Audit and Risk Management website for all

travel insurance queries

.



OS-HELP loans

may be available to eligible students enrolled in a Commonwealth supported place, where the program is approved for credit prior to departure. Application required
How to Apply
It is important that you understand the requirements and structure of your course (and major/s) to ensure that you select appropriate units of study at your host institution which can be credited towards your degree. To help understand your course structure, you should consult your

Faculty Handbook

published in the year in which you commenced your course (eg. if you began a Bachelor of Commerce in 2016, you should look at the Business School Undergraduate Handbook from 2016). Pre-2017 Handbooks can be found in the

handbook archive

.

Please ensure you read all information on this brochure page, taking note of and deadlines and any requirements detailed.

To apply to this program you will need to:
1. Submit an

application for academic credit


2. Complete and submit the Sydney Abroad application by clicking the 'Apply' button below.
3. If your application is successful, Sydney Abroad will provide you with instructions on how to apply to Shanghai Jiao Tong University..

APPLICATIONS FOR JULY 2018 HAVE NOW CLOSED

Note: The Sydney Abroad application requires that you upload a copy of your current passport and the outcome of you academic credit request. If you do not have these available to you now you can save your application and upload them later. They must be uploaded prior to the Sydney Exchange application deadline, 22 April 2018.