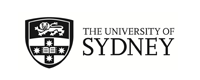 KAIST International Summer School (KISS)
Daejon, South Korea
(Outgoing Program)
Program Terms:
Program Terms:
Winter (Jun - Aug)

Partner University Homepage:
Click to visit
Restrictions:
Sydney applicants only
Program Details: - unrelated header
Program Details:
Program Description:
Program Description:
About
Korea Advanced Institute of Science and Technology (KAIST)
KAIST International Summer School (KISS)
Location: Daejeon, South Korea
Program dates: 29 June* - 27 July 2018
Sydney exchange application deadline: 29 April 2018
Partner application deadline: 15 May 2018
Duration: 4 weeks
Type: Exchange

SCHOLARSHIPS AVAILABLE! - See "Finances' tab.

*IMPORTANT: The University of Sydney will not consider an application for special consideration where semester 1 2018 exams are impacted by a Global Mobility experience. You must be in Sydney to complete all examination requirements. Pleas check your semester 1 2018 exam timetable as soon as it is available.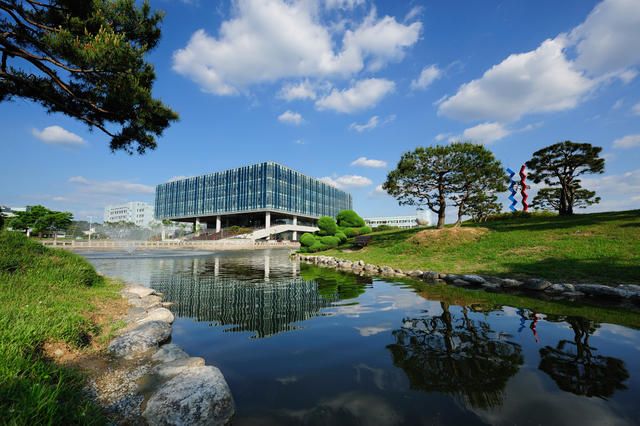 Program Description
Study cutting-edge engineering subjects by day, and take in the rich, historical culture of Korea by night. Take your pick from a diverse range of subjects at the world-leading Korea Advanced Institute for Science and Technology, and benefit from a world class education experience in one of the most dynamic and exciting countries in the world.
Academic Information

Level: Undergraduate / Postgraduate
Language: English
Relevant subject areas: Engineering, Philosophy, Korean language
Credit points: 6 KAIST credits - based on 2 x 3 credit courses, one in the morning and one in the afternoon.
General conversion: approx. 6 KAIST credits = 6 USYD credits

Courses available: 2018 KISS Track 1
Morning Courses
HSS006 Basic Korean 1 for Foreign Students A
ID202 IdeKAIST) – the "MIT of South Korea" - is a research focused science and technology university, originally founded to support Korea's industrialisation and now a respected member of the worldwide science community. Initially staffed with US-educated Korean staff, KAIST now has many distinguished academics and state-of-the-art research facilities, and is one of the world's leading universities under 50 years old.

Accommodation
Accommodation in on-campus dormitories is included in the program fee for all students.
Finances
Tuition: The University of Sydney has an exchange agreement with Korea Advanced Institute of Science and Technology (KAIST), which allows students from each institution to study at the other, as part of the student exchange program. University of Sydney students in this course will be enrolled in an exchange unit of study at the University of Sydney and will pay tuition fees at Sydney for this unit. You will not pay tuition fees at KAIST, however you must ensure you budget for the program fee and other expenses.

Program fee: KRW 2,400,000 for 2 courses (6 credit) (tuition fee waived for nominated exchange students)
Program fee includes: Accommodation, orientation, farewell dinner, and field trip

Scholarships: 5 x AUD $1,000 Sydney Abroad exchange scholarships (no application required).
These Sydney Abroad scholarships are only available to currently enrolled University of Sydney students who are accepted by KAIST as an exchange student.

Travel insurance: If you are approved by the University of Sydney to participate in this program you will be covered by the University's Student Travel Insurance Policy. This is a complementary policy to cover you for the duration of your University of Sydney mobility experience. Please refer to the Audit and Risk Management website for all

travel insurance queries

.

Other costs: Flights, insurance, meals



OS-HELP loans

may be available to eligible students enrolled in a Commonwealth supported place, where the program is approved for credit prior to departure. Application required.
Student Experiences
Fuad Soudah
Master of Interaction Design and Electronic Arts, July 2018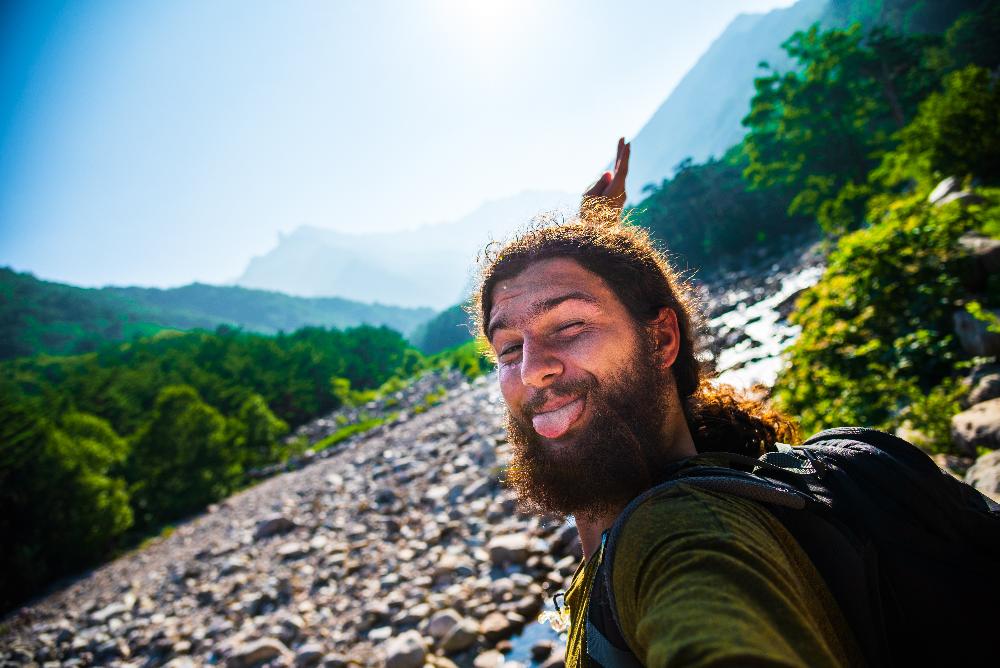 Host City Highlights
The arguably best thing to do in Daejeon was to gather friends and explore the city's nightlife and preferably enjoy an all-you-can-eat Korean BBQ. At times it could be a Karaoke, on some other occasions a bar or a bubble tea store. There is a myriad of potential destinations and KAIST's campus already offers great amenities, such as sports facilities. Hiking in the nearby National Park or even going for a free of charge kayaking and many more options that ought to accommodate everyone.

Why this program?
I decided to take part in the program for a few reasons. First of all, that was the only program technically open to postgraduate students. Secondly, I was curious in areas that I have not yet explored on this planet, South Korea seemed like a particularly inviting destination. Thirdly, it involved the study of quite intriguing subjects at a world-class university. Last but not least, I was interested in how does a short-term program feel, as I have never participated in such. All things considered, it was a continuous drive for self-development and curiosity.

Study
The classes were very intensive, in total ~63 contact hours for 3+1 Credit Point (KAIST system) units. They featured a mix of homework, assessments, quizes, group work and exams. The classes vary in sizes, from ~10-30 people participating. The format is usually set by the professor leading the unit of study. The classes also took place 4-5 times per week for 3 hours each, split into morning and afternoon sessions. There is a new system being rolled out called Edu 3.0, which introduces a partially digitised coursework, for instance lectures will be pre-recorded, however the tutorials will be held normally.

A day in the life
The average day looks as following: You wake up in the morning at around 8 o'clock, you prepare yourself, go out to have breakfast and head to classes which start at 9 and go on until 12. Then you have a chat with friends, get lunch and make your way to classes at 2. After 5, you're free to do anything you'd like to. Prepare for the next day's classes, go for a swim, play basketball, ping-pong, football, badminton or any other sport available at the sports centre. You could always go out to the city, explore, get something at the supermarket. If you bought a bicycle for 50000 KRW, you could use that to explore the wonderful areas of Daejeon, as the infrastructure is great. There are also social activities prepared by the international office but also the buddy's themselves may plan a few things for you.

Housing
There were no housing options. We were allocated a place in a dormitory, which consisted of 3 people in a room (males) or 2 people (females). We were given separate cabinets, tables, desks, wardrobes. The toilets and showers were shared and placed on each floor. In addition, there were refurbished common rooms and many amenities were within walking distance such as a convenience store, general store, cafeteria (canteen) etc.

Money Matters
The program itself cost an equivalent of a 1000 AU$, which was practically covered by the mobility scholarship. The flights cost nearly a 1000 AU$, although if reserved in time, this could have been minimised to probably 2/3 of the total cost. Living expenses vary, food at the undergraduate cafeteria is quite varied, of surprisingly good quality and affordable. One meal can cost between 2000-8000 KRW, depends on the choices taken, equating roughly between 3-10 AU$. I like exploring however, nights out such as a Korean BBQ per person can amount to around 18000 KRW. Travelling could also turn out as pricey. In total I would recommend allocating to oneself around 1000-2000 AU$, excluding the flight costs, although certainly the those could be brought down to even ~500 AU$ if need be.

Travel
I travelled quite a bit on the weekends. I have bought a flexible 4-day Korail Pass which cost me 123000 KRW and unfortunately is available now at a significantly higher price. This is a great option if you're after flexibility in your travels and would like to cover great distances at great speeds (~300 km/h!). On the other hand, buses are relatively affordable and the fleet available surprisingly very comfortable, and the routes attended frequently. I have visited Ulsan, Busan, Jeju Island, Seoraksan National Park, Seoul, Daegu. Some of the trips are also organised by the International Office. Flights are quite inexpensive within Korea as well, these could be bought for as cheap as around 25 AU$ one-way and the airlines are quite generous in terms of how much you can carry on-board. One trick in terms of accommodation is to make use of Jjimjilbang - Korean SPA, of which usually many will be scattered across cities, are open 24/7 and give the option to take a nap if needed, and are cheap (~15000 KRW).

Top Tips
Make sure that you research your courses thoroughly. I ended up changing them but at times, especially during short-term programs the window during which you could potentially change your courses can be very narrow. Look into whether all the services such as google maps are available on the spot and prepare some alternatives beforehand. In Korea, there were some issues with obtaining a sim card and navigating with google maps, as apparently the legislation rules out external services, hence ex. instead of google maps, people use Naver or Kakao maps. Also, research your transport options, as some cities may not offer public transport at night, although taxis can turn out to be reliable and cheap (such as in Daejeon). I wish I knew more about the university itself, as it offers more than meets the eye but researching it can be quite challenging. This actually applies to any university in the world. It's best to contact your university buddy as soon as possible and ask for any details that you find crucial. Buddys will tend to have a much broader and detailed knowledge about the university, city and country they're living in compared to guides and information found on the internet.

Final Pitch!
Make sure you're prepared to follow the load imposed by KAIST, as the summer school can get extremely intensive. You may treat this as vacation at first but it is an actual and quite challenging coursework (or research, depending on what you're doing). On the other hand, get to know what you can do after your contact hours finish, as this city may not seem to offer much but it has a plethora of hidden jewels to discover, which your buddy should be more than happy to help you with.
How to Apply
It is important that you understand the requirements and structure of your course (and major/s) to ensure that you select appropriate units of study at your host institution which can be credited towards your degree. To help understand your course structure, you should consult your

Faculty Handbook

published in the year in which you commenced your course (eg. if you began a Bachelor of Commerce in 2016, you should look at the Business School Undergraduate Handbook from 2016). Pre-2017 Handbooks can be found in the

handbook archive

.

Please ensure you read all information on this brochure page, taking note of and deadlines and any requirements detailed.

To apply to this program you will need to:
1. Submit an

application for academic credit


2. Complete and submit the Sydney Abroad application by clicking the 'Apply' button below.
3. If your application is successful, Sydney Abroad will provide you with instructions on how to apply to KAIST.

APPLICATIONS FOR JULY 2017 HAVE NOW CLOSED
Note: The Sydney Abroad application requires that you upload a copy of your current passport and the outcome of you academic credit request. If you do not have these available to you now you can save your application and upload them later. They must be uploaded prior to the Sydney Exchange application deadline, 29 March 2018.