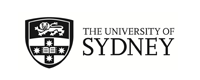 Aarhus University - Summer Exchange
Aarhus, Denmark
(Outgoing Program)
Program Terms:
Program Terms:
Winter (Jun - Aug)

Partner University Homepage:
Click to visit
Restrictions:
Sydney applicants only
Program Details: - unrelated header
Program Details:
Program Description:
Program Description:
About
AU Summer University
Location: Aarhus, Denmark
Program dates: 3 – 20 July 2018
Sydney exchange application deadline: 8 March 2018
Partner application deadline: 15 March 2018
Duration: 2.5 weeks
Type: Exchange

SCHOLARSHIPS AVAILABLE! - See 'Finances' tab.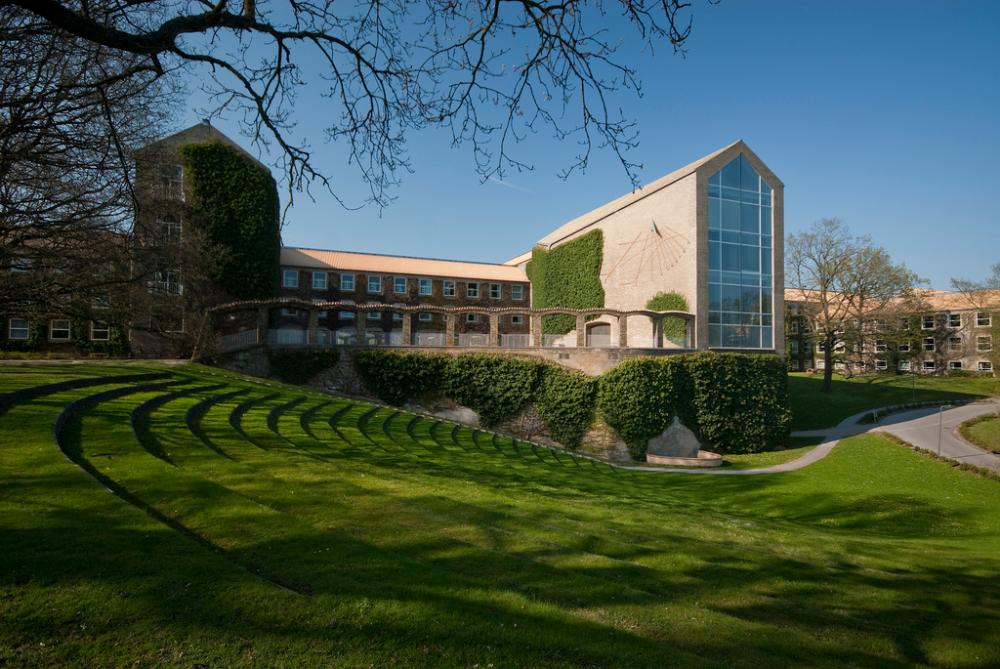 Program details
Spend 3 weeks in Aarhus, a European Capital of culture and history! Choose from a diverse range of world-class courses, and delve into the heart of Scandinavian culture in this harbourside hub of rich Viking heritage. The program includes social and cultural activities that will ensure you benefit both personally and educationally.
Academic Information
Level: Undergraduate
Language: Classes are instructed in English
Relevant subject areas:
- Business (Finance, Management)
- Arts and Social Sciences (Languages & Cultures, History, Media and Communication, Political Science)
- Science (Psychology, STEM, Health)
- Engineering
- Law (note: Sydney Law School students are not able to gain Law credit for this course)
Credit points: 5 – 10 ECTS (depending on the chosen course)
General conversion: 7.5 ECTS = 6 USyd credits



View full course information on the Aarhus University website.



Applying for academic credit
You must have approval from your faculty to receive academic credit towards your Sydney course to be eligible for an exchange place. The approval will need to be uploaded to your Sydney Abroad application prior to the exchange deadline, Thursday 8 March 2018.


How to apply for academic credit.
Useful Information
Local Overview
As Denmark's second city, Aarhus offers many of the charms of Copenhagen but in a more relaxed atmosphere. It has a large student population, with several festivals through the year, and offers some excellent museums and restaurants amid the parks and cobbled streets.

Host institution
AU is recognised internationally for the quality of its research and education. Its main academic areas are Arts, Science and Technology, Health Sciences and the School of Business and Social Sciences. Its main campus is situated around the University Park, which is popular with students for leisure as well as studying, while the vibrant life of the city centre is only a few minutes away.

Accommodation
AU Housing assists international Summer University students finding a place to stay during the course. It is recommended that you apply for accommodation as soon as you receive your acceptance from Aarhus University.


View full accommodation details on the Aarhus website.
Finances
Tuition: The University of Sydney has an exchange agreement with Aarhus University, which allows students from each institution to study at the other, as part of the student exchange program. University of Sydney students in this course will be enrolled in an exchange unit of study at the University of Sydney and will pay tuition fees at Sydney for this unit. You will not pay tuition fees at Aarhus, however you must ensure you budget for other expenses.

Scholarships: 10 x AUD $1,000 Sydney Abroad exchange scholarships (no application required).
These Sydney Abroad scholarships are only available to currently enrolled University of Sydney students who are accepted by Aarhus University as an exchange student.

Travel insurance: If you are approved by the University of Sydney to participate in this program you will be covered by the University's Student Travel Insurance Policy. This is a complementary policy to cover you for the duration of your University of Sydney mobility experience. Please refer to the Audit and Risk Management website for all

travel insurance queries

.
Other costs: Flights, accommodation, living expenses, visa, additional travel. Aarhus estimate that these costs will come to around EURO €860 to €940 (approx. AUD $1,325 - $1,450). For more information about costs, please see

Aarhus University's website

.

OS-HELP loans may be available to eligible students enrolled in a Commonwealth supported place, where the program is approved for credit prior to departure. Application required.
Student Experiences
Napawan Srisuksawad
July 2018

Host City Highlights
Although Aarhus is the second largest city in Denmark, I think it does not have plenty of famous attractions. The don't miss attractions including the ARoS museum (Art Musem), Den Gamle By (The Old Town museum), Dokk1 (Public Library) and the Moesgaard Museum (Human Evolution museum). As well, the Aarhus University itself is one of attraction, go to visit Royal Library and University Park. However, for the one who loves socialising, Aarhus might be the one of ideal destination. There is a lot of pub and nightclub around the city. Also, various restaurants such as Asian (Vietnamese), Middle East and European. There are two food courts which you can seek for a cheap food, the Aarhus Street Food and the Aarhus Central Food Market. In the weekend, travelling to neighbour towns such as Herning, Silkeborg or Ebeltoft. Most of non-EU students (Australian) tend to travel to Germany during the weekend. Hamburg is a mega city that quite close to Aarhus which take around 6 hours by bus.

Study
Regarding my subject at AU Summer University, the original schedule was 9.00 am to 1.00 pm every day. However, I suggest for a little bit late like 9.15 am and lecturer seems to agree with that. Also, the lecture always finishes an hour early so the schedule would be 9.15 am to 12.00 pm every day. The class format is a mixture between lecture and seminar which lecturer assigned a volunteer to read an article in order to discuss in the class. Lecturer assigned us one group assignment, one individual short essay assignment and one final examination as a take-home essay. The amount of student not so many as this is small lecture, only 45 students in the class which it is a mixture between local from Aarhus University, local from other Danish universities, EU students from various EU universities such as German, French, Czech Republic. As well, from outside EU, we have one Indonesian student which she participates in the course as ordered by the Indonesian Government. For the Australian, except me which I am studying in Australia but I do not originate from Australia. We have one student from the QUT and another student from Macquarie University.

Why this program?
As a postgraduate student, I don't have many options for the program because of many issues such as course length, interesting subject, visa and residency requirement impact while I still want to obtain international experience as I believe it will strengthen my profile, especially with the Western world. Fortunately, I found out about Aarhus University Summer school that has a course which I am interested and is able to credit into my degree.

Housing
Two options were offered with the program. Securing own accommodation on the website or AirBnb which many students preferred this and to let AU help to secure accommodation which I choose this option. The accommodation was selected randomly and we cannot choose. It varies between on campus and a distance away from campus. I was chosen to be in an accommodation called "Teknolog Dormitory - Ellemarksvej" which it is 20 minutes away from the campus. There are two supermarkets close by the house. Regarding the flatmates, I live with a number of students from various nationalities, Chinese, Indonesian, Middle East and Australian as well. Most of them are full-time students at Aarhus University while some students are Summer School students similar to me.

Money Matters
I spent 5,000 AUD sharp on this program inclusive. Most of the costs contribute to air ticket. I cannot buy it immediately as I am not an Australian citizen and I required to apply for a visa as well I need to wait until exam timetable release before I can set up all my plan. Travelling from Australia to Europe during July has the most expensive time of the whole year as it is a high season in Europe together with Australia school holiday. However, I am able to get the cheapest at that time about 1,800 AUD which I have an opportunity to visit my family for one night as well. Other huge costs are to travel around Europe if you wish, the train quite expensive while the bus is affordable and it has an extensive network.

What does an average day in this program look like?
I wake up around 7.30 am in the morning. After I prepared myself, I take a bus at 8.45 am to the university which takes 20 minutes. The class starts at 9.15 am which lecturer beginning with checking attendance then the class begin. The class here has frequently class break which lecturer take a break every hour. I use my time during the break to chat and socialise with local as well other foreign students including Australian. After the class, as I am an introvert person which not good at making friends as well I am a minority group, sometimes I have a lunch at the canteen with my closest friend from Indonesia while sometimes I have lunch my own around the university or in Aarhus city. Then, mostly I'll spend time in a public library called Dokk1, the library here is great as it is not the only library but it similar as entertainment place for local as they provide PlayStation 4 console for visitors to play. While some other time, I spend my own time to travel around Aarhus including the ARoS museum, the Old Town museum and the Moesgaard museum. In the evening, I cooking for my dinner around 8 pm before do my own study and go to bed. There are some socialise events such as pub crawl, bowling night and other activities. However, as I am a minority, I felt like is quite not working well for me. By the way, I still make a small amount of friend there such as students from Hong Kong, India, China, Slovakia, Australia and of course, Danish.

Top Tips
For travelling from Australia to Europe, considering to land at other ports which might closer and cheaper and it doesn't need to be in Demark. Hamburg, Germany quite close to Aarhus. Also, in this region, consider taking a bus instead of train as it is a lot cheaper while taking almost similar time. Regarding local transportation, buy a secondhand or hire a bike might be a better option even though it has a high initial cost but it will worth if you travel a lot. Transportation in Aarhus quite expensive, bus ticket price is 20 Danish Krones (about 4 AUD) per 2 hours. Also, Denmark is one of the bicycle-friendly countries, you can even ride to neighbour towns around Aarhus. In terms of living, similar to Australia, cooking own food might be considered the cheapest option. The mobile phone plan here is a lot cheaper than Australia, for 100 Danish Krones (about 20 AUD) a month, you can have 60GB of data which it is plenty amount for you to do Facebook, Tweet, Instagram or Snapchatting during your stay. Finally, don't forget your USYD student card as you can use it for a discount at many attractions in Denmark and Europe.

Final pitch!
It is great for someone who wants to obtain a reasonable amount of international experience while there is some limitation to take the whole semester or year program. However, don't expect much on the outcomes such as lecture content or making local friends as this is only a short length course which takes about 2-3 weeks. It feels like you are travelling or taking a holiday more than go for studying. As my course quite pretty relaxes than the aggressive one at the USYD, it might be a good option for one who wants to travel while reducing the workload on the upcoming semester by participating the AU Summer University program.
How to Apply
It is important that you understand the requirements and structure of your course (and major/s) to ensure that you select appropriate units of study at your host institution which can be credited towards your degree. To help understand your course structure, you should consult your Faculty Handbook published in the year in which you commenced your course (eg. if you began a Bachelor of Commerce in 2016, you should look at the Business School Undergraduate Handbook from 2016). Pre-2017 Handbooks can be found in the handbook archive.

Please ensure you read all information on this brochure page, taking note of and deadlines and any requirements detailed.

To apply to this program you will need to:
1. Commence the Sydney Abroad application by clicking the 'Apply' button below.
2. Follow instructions provided within the Sydney Abroad application to complete and submit the host application prior to the host deadline.
3. If you wish to request academic credit for this overseas program, submit an application for academic credit to your faculty as soon as possible.
4. If accepted by the host, upload your acceptance to your Sydney Abroad application and click 'Submit Application'.


Note: The Sydney Abroad application requires that you upload a copy of your current passport and the outcome of you academic credit request. If you do not have these available to you now you can save your application and upload them later.