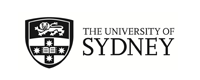 University of North Carolina - Chapel Hill SAX
Chapel Hill NC, United States
(Outgoing Program)
Program Terms:
Program Terms:
Semester 1,
Semester 2,
Year (Sem 1 & Sem 2),
Year (Sem 2 & Sem 1)

Partner University Homepage:
Click to visit
Program Details: - unrelated header
Program Details:
Program Description:
Program Description:
About
University of North Carolina - Chapel Hill
Location: Chapel Hill, NC
Year Established: 1789
Student population: 29,100 (1,500 international students)

About
The University of North Carolina at Chapel Hill is the country's first public university and is reputed as one of the best universities in the world. It's located on a beautiful, manicured campus which boasts several national historic landmarks among its buildings.

Highlights
The friendly campus offers a stimulating intellectual environment and celebrates diversity. Chapel Hill is in some ways the ultimate college town – it offers hundreds of clubs and organisations, success sports teams and top class academic life. Students and residents of the town are known as the Tar Heels, possibly from the Civil War when a group of North Carolina soldiers were exhorted to put tar on their heels to prevent them from running away.

Unique characteristics
The University offers 78 bachelor's, 112 master's, 68 doctorate and seven professional degree programs through 14 schools and the College of Arts and Sciences.

Location
A town that has grown around its famous university for more than two centuries, Chapel Hill boasts a lively arts and culture scene, a planetarium and the popular Tarheels sporting teams.
Academic Information
Course Catalogue
Information about units of study at the host university

Subject Area/s:
| | | |
| --- | --- | --- |
| Arts and Social Sciences | Visual Arts | Science |
| Psychology | Economics | Music |
Exclusions apply

Teaching Periods: Semesters/Terms
Term 1: August - December
Term 2: January - May
Credit (Full-Time Load/Semester)
| | |
| --- | --- |
| University of Sydney | Host University |
| 24cpts | 15 credits |
The above full-time load is indicative only.
Applications for academic credit are assessed by the relevant University of Sydney faculty/department based on: study load, contact hours, assessment requirements and level of study.
Grading System
The university uses letter grades from A through F, based on a 4 point-scale

Transcripts Issued by Partner
Transcripts will be available at the end of your exchange period
Languages
Language of Instruction
Classes at the host university are taught in English.
Language Requirement
See language requirement for non-native speakers of English.
Living
What is the host city like?
Find out more information about the host city

Accommodation
Housing options are offered by the host university

Cost of Living
Use this guide to estimate living expenses associated with studying overseas.

Insurance
Students are required to obtain health insurance valid during their exchange.
Useful Information
Student Experiences
Kathryn Rendell
Bachelor of Engineering/Science, Semester 2, 2016

Host City Highlights
Climb the bell tower, drink from the old well, attend every sports game, rush Franklin St, drink blue cups at He's Not, go to a frat party, dress up for Halloween, visit Wilmington beaches, visit the hippy mountain town of Asheville - there is so much to do in this state! It's hard to list them all!

Uni Life
Amazing - basketball is like a religion over there. Everyone has so much college pride its infectious. Walking through campus is just a sea of Carolina Blue because everyone wears their Merch everywhere! There are many clubs and societies that you can join at Falls Fest. I loved the quantity of sports clubs that you can join. I played in a 4v4 inner tube Waterpolo team and not to brag but we won the comp and a free t-shirt!

Study
I was surprised by how different the assessment was at UNC. They give you so much homework! But it means that your exams are worth less and you have more wiggle room if you don't do so well on a piece of assessment.

Cuisine
Southern food is incredible. I ate so much fried chicken! Fried chicken on a biscuit, fried chicken on waffles, fried chicken on anything! I had a 120 meal plan so I ate most of my meals in the campus dining halls. The meal plans are expensive but you can bring in Tupperware so you can make every swipe last twice. Eating at the dining hall is also part of the American college experience!

Housing
I lived in Rams Village which was one of the on-campus apartments. I had my own room and shared a bathroom with one other girl. We also had a living room and kitchen unlike the other dorm style halls. I think if I had my time again I would have preferred a dorm with a roommate. Even though it was nice that I had my own space it would have been easier to meet people in a dorm and having a roommate is part of the American college experience!

Money Matters
I spent about $20,000 but I did a lot of travelling on either side of my exchange. I thought about working while on exchange but decided I wanted the flexibility to travel in my time off. I took out an OS-HELP loan and the scholarship I received was also a huge help!

Getting Around
Buses in Chapel Hill are free which is great! You can catch a bus to Raleigh or Durham for a couple of dollars. I used ridesharing apps like uber and lyft to get around to most places (especially to/from airport) as it is fairly cheap.

Travels
My friend and I hired an Escape Campervan and did a two week road trip around the west coast before the start of semester. We went to San Francisco, Lake Tahoe, Yosemite, Las Vegas, Grand Canyon and Joshua Tree National Park. We ate and slept in the van and had an amazing time! I would 100% recommend this method of travel! At the end of my trip I met my boyfriend and travelled around Miami, New Orleans, New York, Whistler and Vancouver. My main piece of advice to fellow travellers would be to avoid New York between Christmas and New Years - there were way too many people!!!

Top Tips
UNC had everything I wanted from my college experience. It is big school but in a college town so it feels like you are part of a college family. Chapel Hill is great because you are two hours away from the beach and two hours from the mountains. You get the unique southern experience - from the people and the food. And the way the college gets behind their sports teams is unlike anything I've ever experienced.



Want to read more experiences from UNC Chapel Hill? Click

this link

for more.