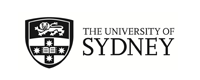 University of North Carolina - Chapel Hill SAX
Chapel Hill NC, United States
(Outgoing Program)
Program Terms:
Program Terms:
Semester 1,
Semester 2,
Year (Sem 1 & Sem 2),
Year (Sem 2 & Sem 1)

Partner University Homepage:
Click to visit
Program Details: - unrelated header
Program Details:
Program Description:
Program Description:
About
University of North Carolina - Chapel Hill
Location: Chapel Hill, NC
Year Established: 1789
Student population: 29,100 (1,500 international students)

About
The University of North Carolina at Chapel Hill is the country's first public university and is reputed as one of the best universities in the world. It's located on a beautiful, manicured campus which boasts several national historic landmarks among its buildings.

Highlights
The friendly campus offers a stimulating intellectual environment and celebrates diversity. Chapel Hill is in some ways the ultimate college town – it offers hundreds of clubs and organisations, success sports teams and top class academic life. Students and residents of the town are known as the Tar Heels, possibly from the Civil War when a group of North Carolina soldiers were exhorted to put tar on their heels to prevent them from running away.

Unique characteristics
The University offers 78 bachelor's, 112 master's, 68 doctorate and seven professional degree programs through 14 schools and the College of Arts and Sciences.

Location
A town that has grown around its famous university for more than two centuries, Chapel Hill boasts a lively arts and culture scene, a planetarium and the popular Tarheels sporting teams.
Academic Information
Course Catalogue
Information about units of study at the host university

Subject Area/s:
| | | |
| --- | --- | --- |
| Arts and Social Sciences | Visual Arts | Science |
| Psychology | Economics | Music |
Exclusions apply

Teaching Periods: Semesters/Terms
Term 1: August - December
Term 2: January - May
Credit (Full-Time Load/Semester)
| | |
| --- | --- |
| University of Sydney | Host University |
| 24cpts | 15 credits |
The above full-time load is indicative only.
Applications for academic credit are assessed by the relevant University of Sydney faculty/department based on: study load, contact hours, assessment requirements and level of study.
Grading System
The university uses letter grades from A through F, based on a 4 point-scale

Transcripts Issued by Partner
Transcripts will be available at the end of your exchange period
Languages
Language of Instruction
Classes at the host university are taught in English.
Language Requirement
See language requirement for non-native speakers of English.
Living
What is the host city like?
Find out more information about the host city

Accommodation
Housing options are offered by the host university

Cost of Living
Use this guide to estimate living expenses associated with studying overseas.

Insurance
Students are required to obtain health insurance valid during their exchange.
Useful Information
Student Experiences
Amanda Liu
Bachelor of Education (Secondary: Humanities and Social Sciences) and Bachelor of Arts, Semester 1, 2015

Host City Highlights
Attend as many college basketball/football games as possible (A basketball game between UNC and Duke will go down in history). Go to the Blue Ridge Mountains and Asheville, hit the Eno Rock Quarry, watch an acapella show, enjoy Holloween on Franklin Street and go to a fraternity party!

Uni Life
As a small college university, culture is very much centred on a huge variety of organisations, clubs and societies both for and run by college students. The Greek life at UNC was an integral aspect to the college culture, most students were either involved with the Greek life or some other form of organisation. Even local businesses outside of campus were targeted to university students. Many events were also centred upon sport as college basketball and football are HUGE. I was lucky enough to become really good friends with local students through a student run study abroad program called 'EASE' who ran weekly events to help exchange students integrate into the American college life.

Study
Classes at UNC usually require about 4-5hours a week depending on the course level. Junior level classes (200 level) usually have 2x1hr lectures a week in addition to a 1hr recitation (tutorial) of about 20 students. Senior level classes (400 level) have a smaller class size of about 15 and thus involve 2x2hr seminars a week. There is usually an assessment due every single week of the semester and quizzes are very frequent. Although the weighting of each assessment at UNC is not as heavy as Sydney, they still required a lot of work.

Cuisine
The South is notoriously famous for everything being either fried or super sweet. Some must try dishes include: chicken biscuits (fried chicken between 2 pieces of 'biscuits'), sweet tea, grits, hushpuppies, cheesy bacon fries, Chick-Fil-A and Funnel Cake.

Housing
Most students at UNC lived on campus in a variety of dormitories. However many of the senior students moved off campus and rented apartments with fellow students (definitely the cheaper option). I lived on campus and I had the option of rooming with another international student from New Zealand. I would recommend exchange students to live on campus as it provides more of an opportunity to meet more locals and get more involved with the campus life. However I would also recommend choosing the option not to live with another exchange student as rooming with a local provides another avenue to make more friends!

Money Matters
My visa only allowed me to work on campus for a limited amount of hours so I chose not to work. Although food and shopping is cheaper in America, it most definitely will all add up and I found this to be an issue. Better budgeting would have been more beneficial for me.

Getting Around
As a small college town, there was very limited public transportation to outside the main cities. Most locals had their own personal vehicles to commute to places - that's why it was important to make friends with locals! However there was free transportation called the 'P2P' on and around campus that came generally pretty frequently.

Travels
Travelling in the US is very expensive especially during semester breaks. Due to budget constraints, I limited my travels to the East Coast from Florida for Spring Break, to South Carolina, Washington DC, Baltimore, Philadelphia, Boston, New York, Buffalo, and Chicago after my semester. I was also fortunate enough to spend a weekend travelling to Toronto and Ottawa. I would highly recommend signing up for 'Zip Car', an organisation that caters specifically to cheap car rentals to university students. This helped to bypass all the underage fees, international licence laws and taxes that normal car companies would charge student. Megabus also offered extremely cheap buses tickets (Eg. $5 from Chapel Hill to Washington DC) as opposed to expensive flights. Budget your costs - everything will add up!

Top Tips
Don't be afraid to go somewhere different! Although the most popular exchange locations in America are places such as UCLA, NYU and UPENN, studying in a small college town such as Chapel Hill will definitely be the experience of a life time. As the oldest and one of the best public universities in the United States, UNC is globally renowned for its quality academic reputation. Although everything will feel like you're watching a live American college film with all the basketball and football games, everyone will welcome you with their 'Southern Hospitality'. Take advantage of the amazing campus life -- get involved with as many different organisations as you can or watch an acapella concert! And without realising it, the word y'all will be engrained in your everyday speech and you will feel proud to be called a 'Tar Heel'!!