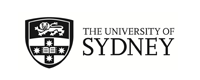 Konstanz, Germany
(Outgoing Program)
Program Terms:
Program Terms:
Semester 1,
Semester 2,
Year (Sem 1 & Sem 2),
Year (Sem 2 & Sem 1)

Partner University Homepage:
Click to visit
Program Details: - unrelated header
Program Details:
Program Description:
Program Description:
About
Location: Konstanz
Year established: 1966
Student population: 11,700 (1,400 international students)

About
The University of Konstanz is a modern campus university with an excellent profile. Set on the shores of Lake Constance and close to the cities of Kreuzlingen and Konstanz, there's a holiday feel in a university that offers top level research, excellence in teaching and an interdisciplinary, international outlook. The University receives funding under Germany's Excellence Initiative.

Highlights
Located between the Germany, Austria and Switzerland, the University offers excellent teaching informed by its high quality research. With high rankings, a large international student community and a wide range of student services, this is a great place to study while enjoying all the delights the region has to offer.

Unique characteristics
The University specialises in mathematics and natural sciences, arts and humanities and politics, law and economics. There are more than 100 programs, many of them interdisciplinary. The University's research priorities are the Humanities and Social Sciences, Cultural Studies and Decision Sciences, the Life and Natural Sciences, Chemical Biology and Ecology, and Nano and Materials Sciences.

Location
Konstanz is a buzzing university town with cobbled streets, a harbour and a host of activities centred around the beautiful lake. It's easy to pop over to Switzerland (where you can stock up on cheese, chocolate and cheap petrol), have a swim, go skiing or visit nearby attractions including Zurich.



Academic Information
Course Catalogue
Information about units of study at the host university and courses in English.

Subject Area/s:
| | | |
| --- | --- | --- |
| Arts and Social Sciences | Business | Science |
| Law | Economics | History |
| Management | Computer Science | |

Teaching Periods: Semesters/Terms
Winter Semester: October-February
Summer Semester: April-July

Credit (Full-Time Load/Semester)
| | |
| --- | --- |
| University of Sydney | Host University |
| 24cpts | 30 ECTS |
The above full-time load is indicative only.
Applications for academic credit are assessed by the relevant University of Sydney faculty/department based on: study load, contact hours, assessment requirements and level of study.
Grading System
Classes at German Universities are graded on a scale of 1-5, with one being the highest possible score and 5 a fail. More information on the host university's grading system.

Transcripts Issued by Partner
The University of Konstanz currently does not automatically issue and send student transcripts of records. Upon completion of the semester/year, the student fills out a request for a Transcript of Records, once all grades have been posted online. The International Office then issues an official transcript and sends it to the home university.
Languages
Language of Instruction
Classes at the host university are taught in German and English.

Language Requirements
Students taking units of study in German should have a at least a B1 level according to the CEFR. Pre-semester German courses as well as semester long courses are available.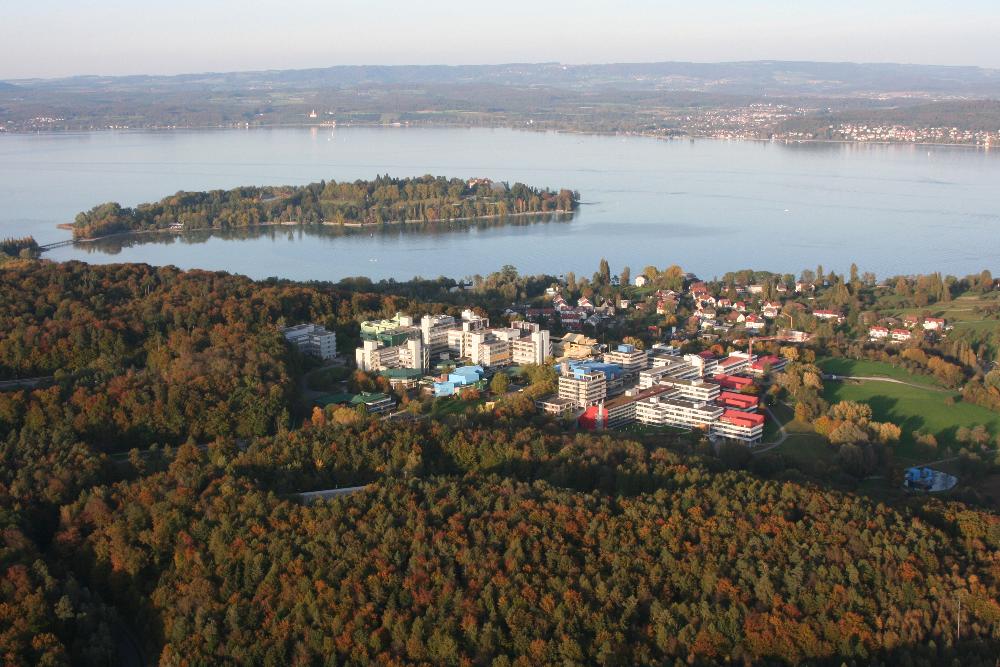 Living
What is the host city like?
Find out more information about the host city.

Accommodation
Housing options are offered by the host university. Students who apply for and pay the deposit in time are usually guaranteed accommodation in 'Seezeit' Student Housing. The host university recommends students take up this option as finding private housing in Konstanz can be difficult and expensive.

Cost of Living
Use this guide to estimate living expenses associated with studying overseas. The University of Konstanz offers one Baden-Württemberg Foundation scholarship, to the value of 500€ per month, for one semester each year.

Insurance
Students are required to obtain health insurance valid during their exchange. Students with non-EU/EEA nationality are required to enroll in German health Insurance; the host university will assist with this upon arrival.

Residence Permit
All students (except from EU/EEA countries and Switzerland) must apply for a residence permit ("Aufenthaltstitel") in Konstanz upon arrival. The host university will assist. From September 2016 onwards 735 Euros/month are required as proof of financial resources in order to obtain the residence permit.
Useful Information
Student Experiences
Gabriella Bate
Bachelor of Arts (Languages), Semester 1-2, 2016

Host City Highlights
There is more to do and see in summer than in winter. I'm not too familiar with the club/bar scene here but for something quieter: Mainau Island is a beautiful island full of flowers (literally called the Blumeninsel) (and when you get your residency permit for the city, they give you a voucher book including free entry); also when it's warm you can go to Hörnle for a picnic; Holly's Cafe, the Coffee Room, and Voglhaus are also good cafes. There is a Campus festival every June and Christmas markets in December, and other events which again, I am unfortunately not familiar with.

Uni Life
I signed up for the buddy program through the university and would highly recommend that. It's of course luck-based whether you get paired with a good person or not, but my buddy showed me around town, answered all my little questions about how things work, and introduced me to her German circle of friends. I also met other German friends through some international students I knew, who I met through the Go Konstanz orientation program which I would highly recommend. (A month-long language course + orientation at the uni, help with all the official business of living in Germany, bank account, insurance, visa, etc. However: as I travelled beforehand, my three month tourist visa expired a few days after the course began. I had told them about this but still I was almost not allowed a visa in Germany and the coordinator, Frank, was a little too disconcertingly relaxed about getting my paperwork in on time, which could have avoided the whole situation).The international office also organises a number of excursions and activities during semester which I would recommend, from tours of the town to regional attractions and even trips to sites in Switzerland and Strasbourg, France.

Study
Timetabling is a bit of a nightmare as you have to literally go through every course, follow every link, in the course catalogue to find ones relevant to you. Courses are worth anything between 2 and 10 ECTS (credit points) and come in different formats - lectures, Seminare (more like a classroom - a lecture and tutorial environment all in one), block courses (which take place only over a few weeks or days sometime during semester - can be good for getting credit points out of the way within a shorter time frame), and more. Most of my courses are Seminare, with 15-25 students in a course, 1.5 contact hours per week. I also have one block seminar worth 4 or 6 credits (you can choose whether to do 1 or 2 presentations) which involves four 5-hour days in December, though block seminars do vary in length. Assessments are also very inconsistent between subjects. It can be anything from an end of semester exam (Klausur/Prüfung) to essays, a research essay / Hausarbeit (anything from 10-25 pages long, beware!), in-class presentations, simple weekly homework, short writing tasks (Schreibaufgaben), 'reflection' tasks (Protokol).I also found it difficult to find courses relevant to my degree, which has been frustrating. Many courses are run in English which can be a blessing or curse depending on your level, I personally found not many German courses for my level at the languages institute but also wasn't too comfortable doing courses aimed at native speakers as that level was simply too high for me.

Cuisine
Good, regular German food. Anything with potatoes, a Döner from a local kebab stand, definitely have Käsespätzle at some point. They pride themselves on Dünnele/Dinnele which is honestly a glorified pizza, the ham section of the supermarket is huge, and the Christmas market has a lot of stalls with different things to try (as I write this I have been twice so far, and have many more things I intend to try on future visits). There is a cafeteria (Mensa) at uni that does hot lunches every day (in a rather short time frame) and even dinners, both quite affordable. That's rotating German food and there is always a meat, vegetarian, vegan, soup, organic, etc. option. There is also stall at uni that (also with very limited opening hours) does sausages (Wurst), chips and wedges, and a cafe. Compared to Sydney though I find the campus food options very limited. In terms of cooking for yourself, beware that your housing (with Seezeit - see below) comes in a luck-based range of kitchen facilities. That is, you might have a place with an oven, but no microwave, or vice versa; and you can't guarantee that there will be utensils, crockery and the like, though you could of course be placed in a well-established, well-stocked house. My favourite German food is Rittersport chocolate.

Housing
Housing in Konstanz is nearly impossible to find by yourself, and when you register online with the uni (before you leave Australia) they ask you whether you want them to organise housing for you or not -- and if you pick 'not', you need to provide a written reason as to what your plan is for organising this yourself. Even for German students it is difficult to find housing here, so I would definitely recommend accepting the uni offer. Student accommodation in Konstanz is run by the organisation Seezeit, and you only have one say in the process: whether you want to live alone, or in a shared home. Beyond that, they randomly (or whatever their mysterious system may be) delegate you to any of the numerous student housing facilities in the city (varying distances to uni / town - uni is slightly out of town). I opted to go with Seezeit for my first semester and try organise my own for my second, with the option of continuing with Seezeit if nothing worked out.

Last semester I was in Wohnanlage Paradies, which was closest to the old town and furthest from the uni, but I was very happy with the location as town was, for me, more exciting than uni. It was just me and another exchange student, a girl from Turkey; other friends were placed in units with 3 or 4 students, sometimes German, sometimes exchange students. Again, there's no way of knowing who you will be placed with (only the option of yes / no to choosing whether to live in a studio or with others). Each room has a bed, desk and chair and some form of (usually built-in) wardrobe, and when I first walked into my bedroom last semester my first thought was ""I live in an asylum"". You can also pay 15 euros and get bedlinen for the semester, which is what I did. Mine (maybe everyone's?) was all white and did nothing to ease the asylum-aesthetic. This semester I did move out of Seezeit, it only worked out because my buddy was going on exchange to America so I was able to take her room in her WG (share-house/apartment). Without that luck though I presumably would have stayed with Seezeit.

Money Matters
I didn't have a budget per se, just had done a good amount of saving in Australia so I knew I wouldn't have to worry and budget. Living here is much cheaper than in Australia though, particularly groceries. For rent last Semester at Seezeit I paid 330 euros / month (everything here is monthly), and here now I pay less, around 290 plus bills split three ways. This semester I also got a job, at the local cinema. I earn minimum wage (8.65 euros / hour) and work about 10 hours a week, but am really there to have a different context in which to speak German and meet other people rather than for money to support myself. Better to organise that all before you leave Australia. Also because my degree is Arts (Languages) they give you a substantial scholarship for your exchange, which was great, and I also applied for and received the Baden-Württemberg Stipendium (a scholarship given by the State government here) which was something like 400 euros / month, only for my first semester, and that helped a lot, too. For the German residency permit / visa you need to prove you have the funds (something like 670 euros per month of your stay), through a very annoying bureaucratic nightmare of a system. You can either transfer enough money for your entire stay into a German bank account, which you will then need to pay something like 100 euros to ""block"" (i.e. so they 'release' your funds back to you bit by bit each month, idea being that you still have enough money in your last month here as you did in the first); or if possible, you can get your parent/s to sign a statement saying they will financially support you if need be, and for that you'll need to provide a notarised statement by them and notarised copies of their regular income, etc. So either way (and I had complications which meant that I had to get the blocked account AS WELL as my mum having to twice send notarised, original copies of documents from Australia), it's all a bit of a nightmare.

Getting Around
Konstanz is very small and easy to get around. There are reliable buses. You buy a Semester ticket for around 55 euros and get onto all public transport in the city, all semester. In terms of arriving, I would advise flying to Zurich as they have a direct train from Zurich Airport to Konstanz, or Stuttgart is a bit further away but not bad.

Travels
My first semester started in March (well, the orientation course - semester actually started in April), but I arrived in Europe in early December and travelled for a few months by myself. I went to Paris, Luxembourg, various cities all over Germany and Austria, Prague, Bratislava, and Budapest. I had a Eurail pass. I would recommend investigating the bus company Flixbus, they're a Germany company that runs buses all over Europe which are very affordable, far more than the trains. Also if you prefer trains (or if the buses aren't going to your destination, or if they're too slow for you) consider getting a BahnCard with the Deutsche Bahn.

Top Tips
Consider all your options for universities in Germany. But if you're set on Konstanz: sign up for the buddy system and Go Konstanz orientation course, as this will set you up socially for the semester. Go on the excursions they offer as they are affordable and often really interesting (last semester they did one to a chocolate factory in Switzerland, which due to my visa troubles I sadly couldn't attend). Seeing as you've paid for the flight, go a few weeks or months early, or stay after semester, and travel a bit. Good luck.