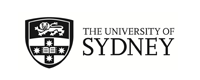 Maastricht University (School of Business and Economics) EXC
Maastricht, Netherlands
(Outgoing Program)
Program Terms:
Program Terms:
Semester 1,
Semester 2,
Year (Sem 1 & Sem 2),
Year (Sem 2 & Sem 1)

Partner University Homepage:
Click to visit
Program Details: - unrelated header
Program Details:
Program Description:
Program Description:
About
Maastricht University - School of Business and Economics
Location: Maastricht
Year Established: 1976
Student population: 16,200

About
Located in one of the oldest and most beautiful cities in the Netherlands, Maastricht University is renowned for its innovative teaching methods, high ranking research and international orientation. It's the most international and bilingual university in the country and most courses have an international theme.

Highlights
Maastricht University specialises in problem-based learning, meaning students learn the skills of independence, specialist knowledge and working in teams. The university cultivates innovative thinkers with an international outlook. Located in traditional buildings spread throughout the city-centre, the University provides a very student-friendly atmosphere and there are plenty of programs taught in English.

Unique characteristics
Education and research focus mainly on Life Sciences, Innovation and Governance. Programs are taught in an international context, with an emphasis on Europe. There is a wide range of courses to choose from, many of them unique to the Netherlands and Europe. A special program for international exchange students is taught through the Centre for European Studies.

Location
The Netherlands is one of Europe's smallest countries but it has one of the most important economies. It's known for its high quality education and as a safe country where most people speak English. Maastricht is a lively city best known for the Maastricht Treaty, which established the European Union in 1992. It offers Spanish and Roman ruins, interesting architecture and delicious food and drink, with a busy student atmosphere.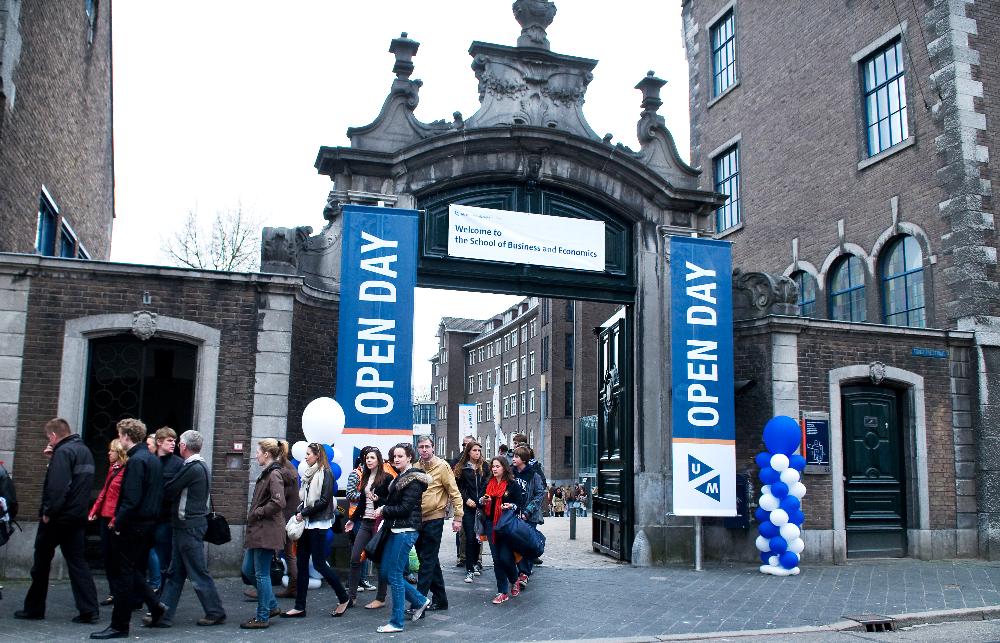 Academic Information
Course Catalogue
Information about units of study at the host university

Subject Area/s:
| | | |
| --- | --- | --- |
| International Business | Business | Management |
| Marketing | Accounting | Finance |
| Economics | | |
Exclusions apply

Teaching Periods: Semesters/Terms
Semester 1: September- January
Semester 2: February - July
Credit (Full-Time Load/Semester)
| | |
| --- | --- |
| University of Sydney | Host University |
| 24cpts | 30 ECTS |
The above full-time load is indicative only.
Applications for academic credit are assessed by the relevant University of Sydney faculty/department based on: study load, contact hours, assessment requirements and level of study.

Grading System
At the host university, grades are awarded in numerical terms, from 1-10. More information on the host university's grading system

Transcripts Issued by Partner
Transcripts will be available at the end of your exchange period
Languages
Language of Instruction
Classes at the host university are taught in English and Dutch.
Living
What is the host city like?
Find out more information about the host city

Accommodation
Housing options are offered by the host university

Cost of Living
Use this guide to estimate living expenses associated with studying overseas.

Insurance
Students are required to obtain health insurance valid during their exchange.
Useful Information
For Exchange/International Students
Specific information for exchange students provided by the host university

Semester/Term Dates
Access the University's calendar

Orientation
Introduction Week will be held at the beginning of the semester.

Support Services
The International Relations Office provides services and assistance to exchange students.

Visas
Information from the host university
Information from the Embassy of The Kingdom of the Netherlands in Australia
Student Experiences
Amelia Croucher
Bachelor of International and Global Studies, Semester 2, 2014

Host City Highlights
Christmas markets are a must see. Bruis festival in September is a free music festival which gets good international acts and Friday markets are always good to walk around. St Pieters Fort is awesome to get a tour around and has a great view for sunrise and sunset. The small cinema plays beautiful independent films and documentaries in a variety of languages.

Uni Life
The town population was about 125,000, with 20,000 of those being students, so there's an excellent student culture/life. There are plenty of social events for international students to attend that are offered by the Erasmus Student Network (ESN: international student society).

Study
Very different to USYD, but it wasn't too hard to keep on top of the work. The semester is broken down into 3 periods. In the first two periods (7-8 weeks each) you take 2 subjects - one content subject and one skills course. For the content course you have an exam, for the skills course the assessments differ. Then in the third period (4 weeks) you work on a major assignment that is due at the end of the period. One lecture and two tutorials a week for content subject: In tutorial 1 you discuss what you want to get from the readings for that week, make questions as a group, and then next tutorial you will discuss the answers you got for those questions, before setting the questions for the next week.

Cuisine
I didn't eat out to save money but the frites were divine. At Christmas time, the markets had delicious food and mulled wine and cider. The supermarket was the same price as Sydney except the exchange rate made it a bit more expensive. The Friday markets had so much delicious fresh food, vegetables and fruit, it is by far cheaper than the supermarkets. There is an excellent fruit and nut stand at the back of the Town Hall during Friday markets.

Housing
There was plenty of uni accommodation and also private accommodation. I had private which was clean and quiet and was just one room with a bed and a kitchen. I shared the bathroom and laundry with my housemates. It was cheaper than uni accommodation but nowhere near as social. The uni accommodation had parties every weekend and became great friends. Don't pay more than $400 for private accommodation, you're getting ripped off, unless it's luxury. The girl I was sub-renting off of had left all her appliances and bike there which was very handy.

Money Matters
I didn't want to work over there so I had to save up about $16000. I probably spent a bit more than that because I travelled so much. Doing your groceries at the market is cheaper, and also the Asian supermarket in Mosae Forum (a shopping complex in the town centre) is super cheap for noodles and soup and stuff. Plan a week or two ahead for your trips so you're not paying last minute prices on flights.

Getting around
Trains in the Netherlands are expensive (25 euro) but reliable. Trains in Belgium are cheap but unreliable (8-15 euro), expect to be delayed about 15-20 minutes. For travel from Maastricht to Belgium, buy your train ticket online from Belgian rail because it's about a third the price. Buses in Maastricht are 2.50 euro and very reliable and efficient, but bikes are the way to go. The country is made for bicycles so definitely get one - don't pay more than 50 euro (and that's expensive) for one.

Travels
I travelled at least every second weekend to most of Western Europe. Maastricht has its own small airport but is also close to Brussels airport where plenty of budget airlines operate out of, and is a major bus and train hub too. It's about 2.5 hours to Amsterdam via train or 1.5 hours to Brussels. It is beautiful around August-October, November is starting to get quite cold. You have about 2.5 weeks of holidays over Christmas so that's great for a longer trip away - I went to Turkey, Berlin and Finland.
The university also runs small weekend trips away to Belgium and around the Netherlands which are really fun. You can get Dagkaarts (day cards) for the train from a chemist chain called Kruidvat and they end up being much cheaper than Dutch train tickets. There are usually online deals as well so keep looking all the time.

Top tips
Do it. It's brilliant. Travel as much as humanly possible. Just walk/bike around town, because it is beautiful and there are so many hidden gems down the laneways.