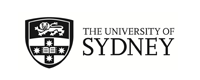 Universite de Lausanne EXC
Lausanne, Switzerland
(Outgoing Program)
Program Terms:
Program Terms:
Semester 1,
Semester 2,
Year (Sem 1 & Sem 2),
Year (Sem 2 & Sem 1)

Partner University Homepage:
Click to visit
Program Details: - unrelated header
Program Details:
Program Description:
Program Description:
About
Université de Lausanne

Location: Lausanne
Year established: 1537
Student population: 14,500

About
Université de Lausanne, or UNIL, is a higher teaching and research institution offering an international atmosphere in the heart of French-speaking Switzerland. Close to France, Germany, Italy and Austria, it offers the opportunity for international collaboration.

Highlights
UNIL is known for its innovative teaching, state-of-the-art facilities and stunning campus. The School of Criminal Justice is the world's oldest school of forensic science and is one of only seven European institutions to offer a complete education in forensic sciences.

Unique Characteristics
UNIL comprises seven faculties and offering 126 teaching and research units. It has 380 partner universities and attracts students of 187 nationalities. UNIL is focused on several academic disciplines especially medicine, life sciences, geosciences, environment, business, humanities and social sciences.

Location
Situated next to the École Polytechnique Fédérale de Lausanne on the shores of the Lake Geneva, the campus is one of the most scenic in the world. The views from the library across the sports fields encompass the lake and the French Alps. On a clear day Mont Blanc can be seen. Grazing sheep on the lakeshores help keep the campus lawn from growing too high!



Academic Information
Course Catalogue
Information about units of study at the host university.

Subject Area/s:
| | | |
| --- | --- | --- |
| Arts and Social Sciences | Business | Biology |
| Law | Geology | Education |
Exclusions: School of Medicine, School of Criminal Justice, MSc in Accounting, Control and Finance, MSc in Medical Biology, Executive programmes (EMBA, MAS, etc.). Some courses may require specific prerequisites and the approval of the Master programme's director.
Graduate courses are only open to graduate students, except in the Faculty of Business and Economics where undergraduate students can attend graduate courses as long as they have achieved 3 years of undergraduate studies in that field.

Teaching Periods: Semesters/Terms
Term 1: September - February
Term 2: February - July

Credit (Full-Time Load/Semester)
| | |
| --- | --- |
| University of Sydney | Host University |
| 24cpts | 30 ECTS |
The above full-time load is indicative only.
Applications for academic credit are assessed by the relevant University of Sydney faculty/department based on: study load, contact hours, assessment requirements and level of study.
Grading System
The grade scale goes from 1 (being the lowest grade) to 6 (the highest grade).

6 = excellent (A)
5.5 = very good (B)
5 = good (C)
4.5 = satisfactory (D)
4 = pass (E)
grades below 4 = fail (F)
Transcripts Issued by Partner
Transcripts will be sent directly to the University of Sydney within 4 weeks after the end of the examination session.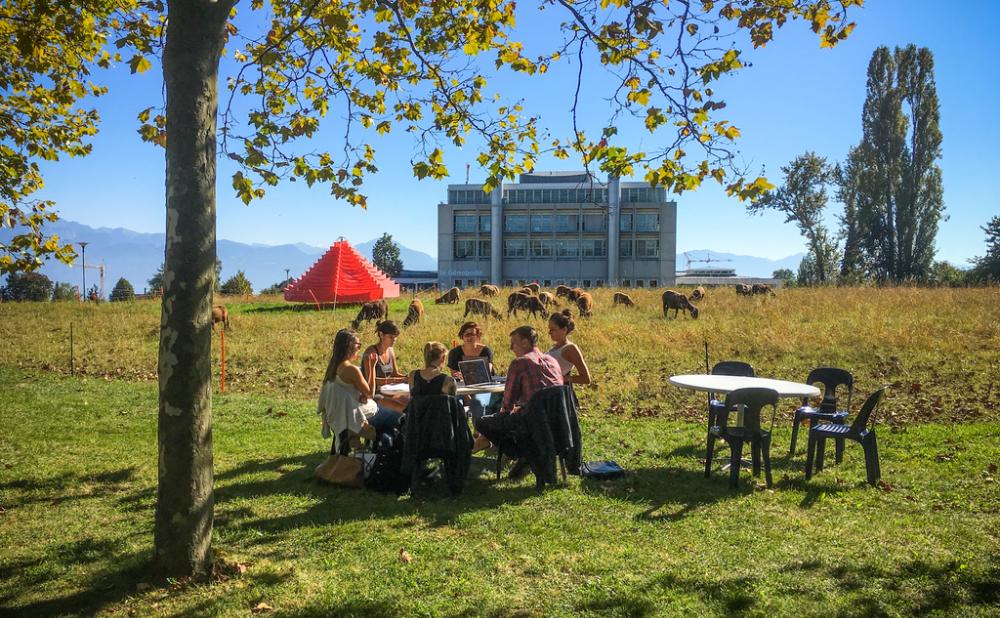 Languages
Language of Instruction
Classes at the host university are primarily taught in French. However some programmes are taught in English.

Language Requirements
Students planning to take units of study taught in French must demonstrate French language proficiency of at least level B2 of the CEFR. Language classes (part-time) are available to exchange students to improve their French during semester. Intensive French language courses are offered before the start of semester in February and in July-August - free of charge for USyd students.

Living
What is the host city like?
Find out more information about Lausanne.

Accommodation
Housing options are offered by the host university. Priority is given to overseas exchange students and rooms are provided in the university halls of residence.

Cost of Living
Use this guide to estimate living expenses associated with studying overseas.

Scholarships
The host university provides scholarships worth CHF 2'500 per semester to exchange students from the University of Sydney.
Insurance
Foreign students must have a health and accident insurance coverage that complies with Swiss regulations. If a foreign health and accident insurance does not offer the minimum coverage required by Swiss law, the exchange student will have to contract a Swiss health and accident insurance.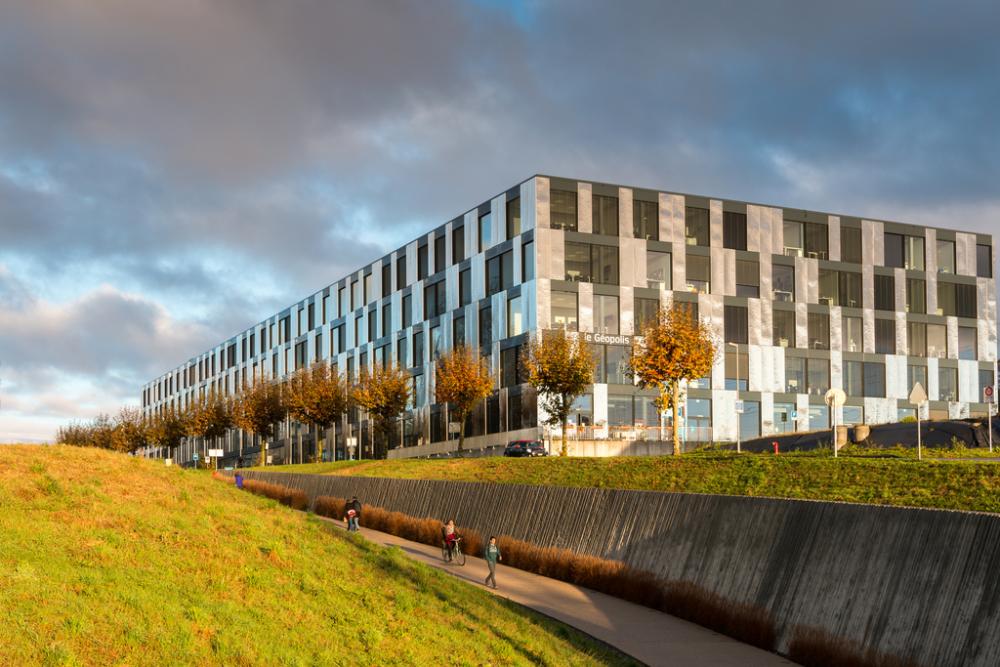 Useful Information
For Exchange/International Students
Specific information for exchange students provided by the host university.
Semester/Term Dates
Access the University's calendar.

Orientation
Welcome day usually takes place on the Thursday of the week preceding the start of the academic year in September and on the Friday of the week preceding the start of the academic year in February.

Support Services
ESN is a student association whose aim is to welcome the exchange students and help them to make the most of the facilities available. ESN can organise pick-­up service at Geneva airport or at Lausanne train station. Contact: esn@asso-­unil.ch.
Residence Permit
Upon arrival in Switzerland, the student must go personally to the Foreign Registration Office (Bureau des étrangers) of his/her town of residence to obtain a residence permit. Students must also pay a residence tax.
Visas
Information from the host university.
Information from the Embassy of Switzerland in Australia.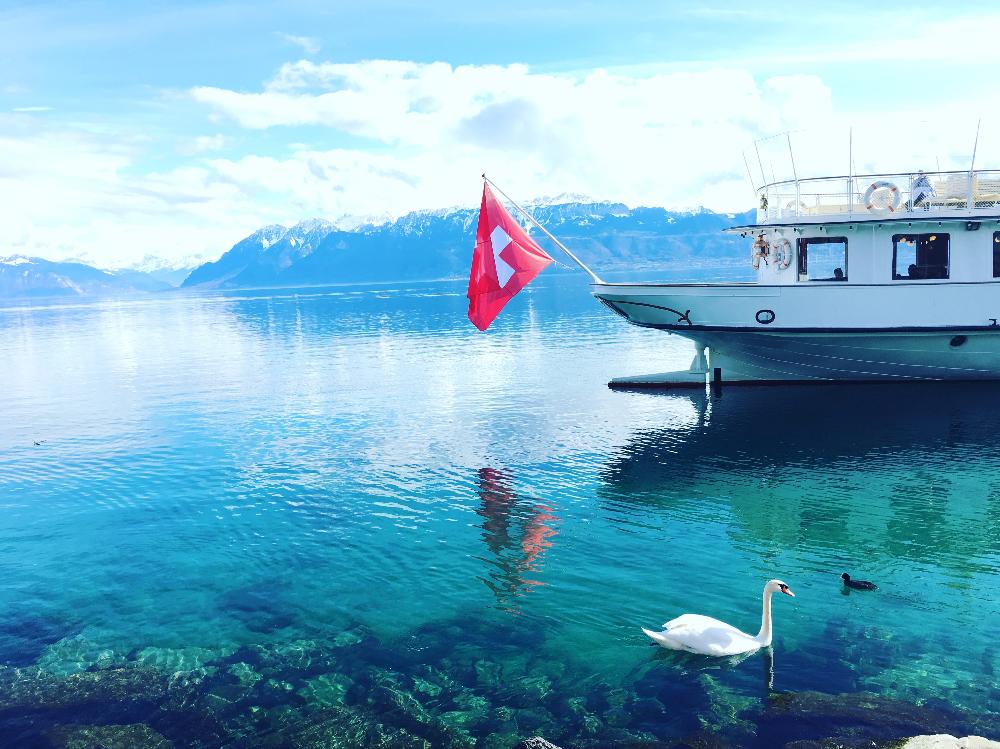 Student Experiences
Jade Symons
Bachelor of International and Global Studies, Semester 1, 2018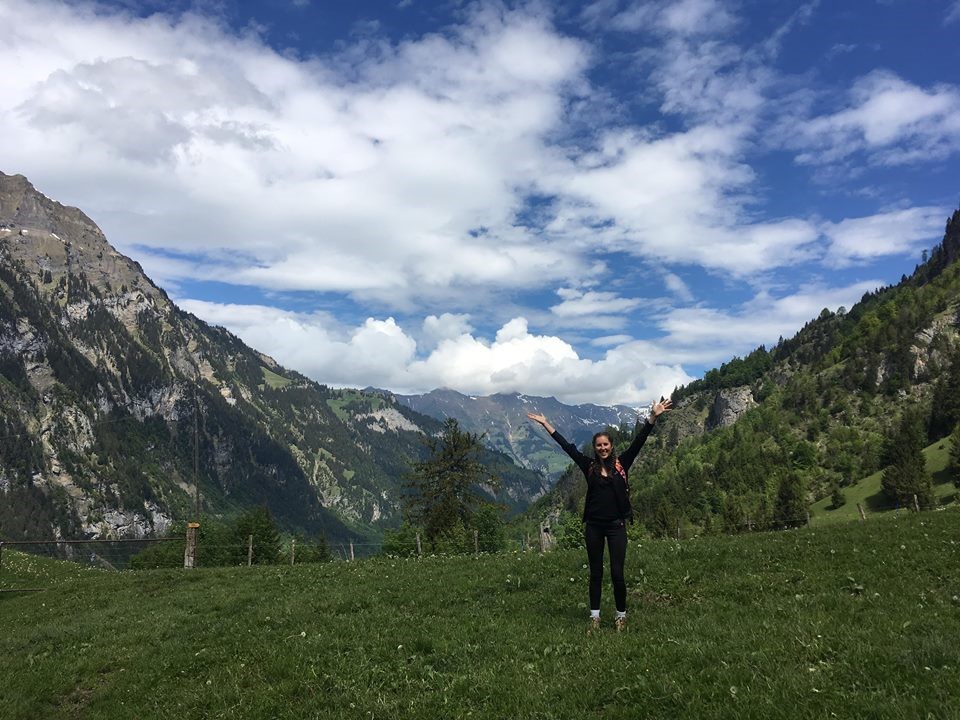 Host City Highlights
Lausanne is a magnificent and incredibly breathtaking city. Every aspect of this city has been a genuine pleasure to discover. It is hard to narrow down the greatest bits of this town however, some of my favourite aspects include its incredibly close proximity to Lac Leman. From almost anywhere in the town, you can see the snow-capped French Alps in the background or take the afternoon off and go for a paddle board out on the lake. Another aspect I love is the Old Town Centre where locals gather on cobblestoned streets, lined with markets selling chesses, waffles and fresh produce. The size of Lausanne was something I loved too. Around 200 000 people live in the area which is a great change from the overwhelming feeling Sydney can often give. Despite its smaller size, the public transport, local facilities and nightlife do not suffer. What's more, the city is located very centrally within Europe, meaning the longest flight I have taken so far was only 2 hours.

Uni Life
The University of Lausanne (UNIL) far exceeded my expectations. Foremost, their administration and mobility process was so straightforward and helpful. I was given a personal mobility officer who I could come to with any issue or complication and he would just make the problem disappear. I was very grateful for my mobility officer after realising how much paperwork the Swiss government requires. However, the thing that I loved most about the university was its Nautical Centre which had paddle boards, kayaks, windsurfing boards, sailing boats and classes. Between classes my friends and I would go down to the lake and take out a paddle board for an hour or so. Other highlights from the university include its friendly and accommodating professors who were very patient with my French level at the beginning, the student association that organised everything from pub crawls to dancing classes (ESN) and the natural beauty of the campus.

Study
Studying and the amount of work you have for university varies a lot depending on the faculty you are in. I had friends who were here studying purely languages and it proved rather difficult for them as language classes are usually only 2.5ECTS each the required amount is 30ECTS. I would recommend taking classes that have the highest ECTS count as you will then not have so many subjects. I studied history, linguistics and French here which totalled 5 subjects. Half used French as the language of instruction and English was used for the other half so if you are not a French-speaker, it is still possible to take classes at UNIL. The university is very kind to exchange students and wants them to take advantage of their semester abroad so many of my projects were group based and professors offered for me to complete some assessments in English. There were still a handful of assessments and exams that were pretty stressful towards the end of the semester however, in general, studying here was a positive experience as UNIL understand exchange students want to enjoy their time too.

Housing
The FMEL (Lausanne's student housing accommodation) places students in an apartment which took all the stress of leases and finding somewhere to live for 6 months away. The only issue is that they don't give you a choice in where you are placed. I was placed in Rhodanie which was reasonably priced and close to the lake and campus. The setup of FMEL houses varies; my accommodation was a shared kitchen for the entire floor however I had my own bedroom and bathroom. Other types include apartments of 4-8 rooms with en-suites or shared bathrooms. When first arriving FMEL took up a lot of my time with admin, sorting insurances, paying rent etc. however the great community of students that live within its walls is worth the extra paperwork. I was looked after by the older students who had lived here for a few years and was welcomed into their little family very quickly. They encouraged me to speak French as often as I could and helped me when I couldn't explain myself or understand.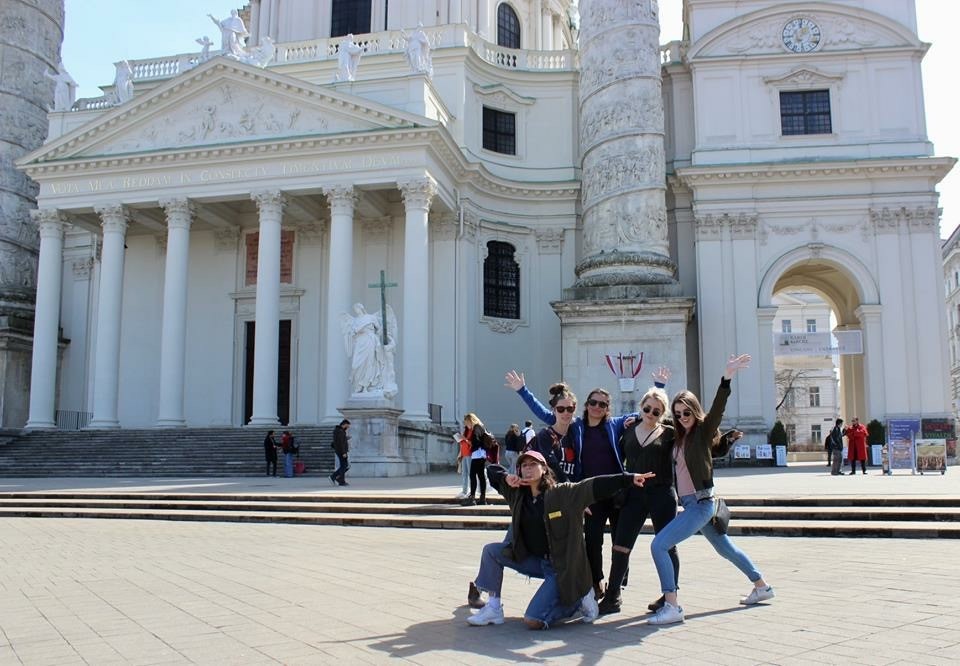 Money Matters
Perhaps one of the only downsides to Switzerland is it expense- and boy is it expensive! Everything from groceries to public transport costs are pretty unbelievable. I had friends who would wait to get their haircut until they travelled to Italy or Spain just because the cost of getting one in Switzerland was unrealistic. Despite all this, I was lucky enough to receive both a scholarship from USYD and one from the Swiss government which made the living costs more manageable. Most of the students I have met here received the same scholarship from the Swiss government so chances are, if you apply for UNIL they will help out with the cost. The one good thing however is that my accommodation was actually cheaper than my housing in Sydney. Although the prices are higher, it didn't mean that I wasn't able to do things. Everyone is in the same boat so I didn't miss out on anything because most of the activities with my friends and the student organisation were very cheap or free.

Travel
As I mentioned before, Lausanne is very centrally located within Europe meaning I was only a 1-2 hour flight away from most place. This lead to me visiting all kinds of places; Vienna, Budapest, Spain, the South of France, the Amalfi Coast in addition to trips visiting Berlin, the Czech Republic, London and Greece. As an Ancient History major I was so elated to be able to visit Pompeii and Herculaneum, the Acropolis in Athens and the Temple of Delphi in Naxos. I was able to visit all these places in only five months, imagine what you could do if you went for a year.

Although Europe is tempting you right at your doorstep however, ensure you visit Switzerland as much as possible too. I did some amazing hikes among snow-capped mountains, through cow paddocks and wildflowers. I think these trips were the only way I got to see the real countryside of Switzerland and 'stereotypical Switzerland' as a lot of my time in Lausanne was spent with other exchange students or university students who has come to study in Lausanne.

Top Tips
The biggest downfall of Switzerland is its cost; so I will begin with tips and tricks regarding that. The demi-tariff, which halves all your costs on travel within Switzerland is essential. I would buy that fairly early after arriving. Next, try to organise dinners with your friends so everyone can chip in, bring something and lower the costs for everyone.

Now onto the fun things. I would say to ensure you make the most of the natural beauty of the area. This can mean going on hikes just on an afternoon after school, getting up into the mountains as much as you can and enjoying the lake. Everywhere is Switzerland is basically less than a 2 hour train away so take advantage of living in a small nation for once. Also, I would recommend bringing a lot less than you expect you will need, especially winter clothes. As an Aussie I expected to be freezing for a few months so bought over an entire Kathmandu shop however, I relied on only one or two coats the entire time.

Last of all, as everyone says, just do it! Exchange is an indescribable and irreplaceable time of your life. You will kick yourself if you don't sign up.