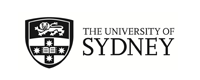 Uppsala, Sweden
(Outgoing Program)
Program Terms:
Program Terms:
Semester 1,
Semester 2,
Year (Sem 1 & Sem 2),
Year (Sem 2 & Sem 1)

Partner University Homepage:
Click to visit
Program Details: - unrelated header
Program Details:
Program Description:
Program Description:
About
Uppsala Universitet
Location: Uppsala
Student population: 45,400
Year established: 1477

About
Uppsala Universitet is the oldest university in any of the Nordic countries. It rose to great significance at the end of the 16th Century and was given a large donation to ensure its financial stability by King Gustavus Adolphus in the early 17th Century. The university has nine faculties spread over three disciplinary domains.

Highlights
Along with Lund, Uppsala is the historic and traditional centre of Swedish academic life, making it a popular object of reference in Swedish literature, art and film. Specifically Uppsala has appeared in The Girl with the Dragon Tattoo by Stieg Larsson.

Unique Characteristics
Uppsala Universitet offers undergraduate and postgraduate subjects in everything from theology, languages and environmental sciences to medicine, pharmacy, physics, technology, chemistry, biology and earth sciences. It has instituted exchange programs with more than 200 universities around the world including the University of Sydney.

Location
Although drenched in history, Uppsala has a modern party vibe, hence its popularity with students. It has a large number of modern buildings as well as older structures of cultural significance making it, according to Lonely Planet, both "fun and functional." The old side of the town, Gamla, as a flourishing 6th Century religious centre where human sacrifices were allegedly made to Norse gods. It remains home to an ancient burial ground.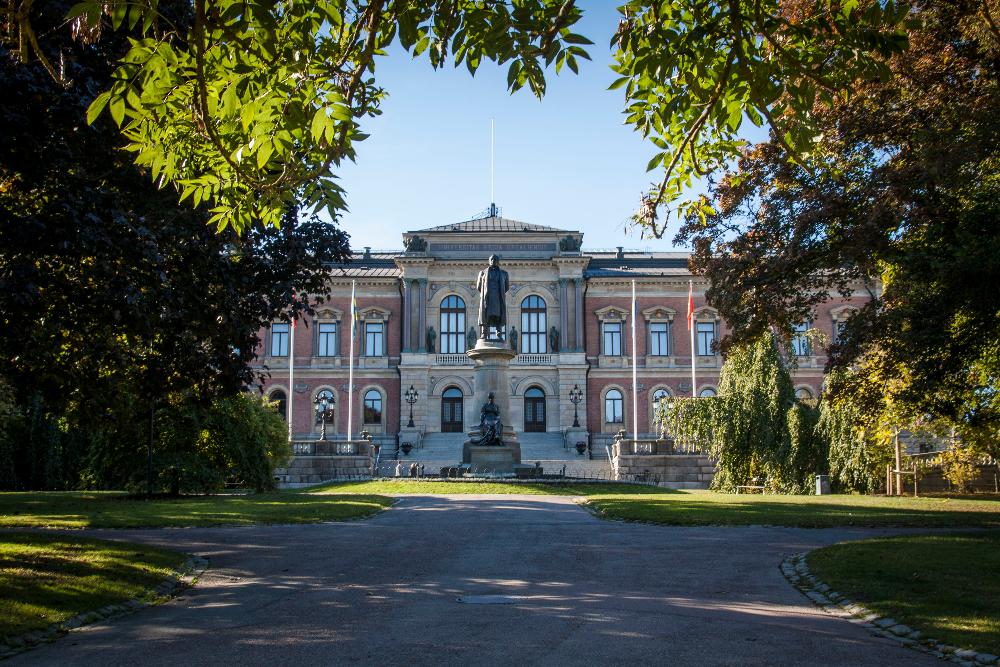 Academic Information
Course Catalogue
Information about units of study at the host university.

Subject Area/s:
| | | |
| --- | --- | --- |
| Arts and Social Sciences | Business | Science |
| Information Technology | Engineering | Music |
| Law | Health Sciences | Education |
| Social Work | | |
Exclusions may apply.

Teaching Periods: Semesters/Terms
Spring Semester: January - June
Autumn Semester: August - January

Credit (Full-Time Load/Semester)
| | |
| --- | --- |
| University of Sydney | Host University |
| 24cpts | 30 ECTS |
The above full-time load is indicative only. Applications for academic credit are assessed by the relevant University of Sydney faculty/department based on: study load, contact hours, assessment requirements and level of study.

Grading System
Uppsala University works on a Pass/Fail grading system
More information on the host university's grading system.

Transcripts Issued by Partner
Transcripts will be available at the end of your exchange period.
Languages
Language of Instruction
Classes at the host university are taught in English and Swedish.
The host university offers Swedish language classes for exchange students, free of charge, and for no credit.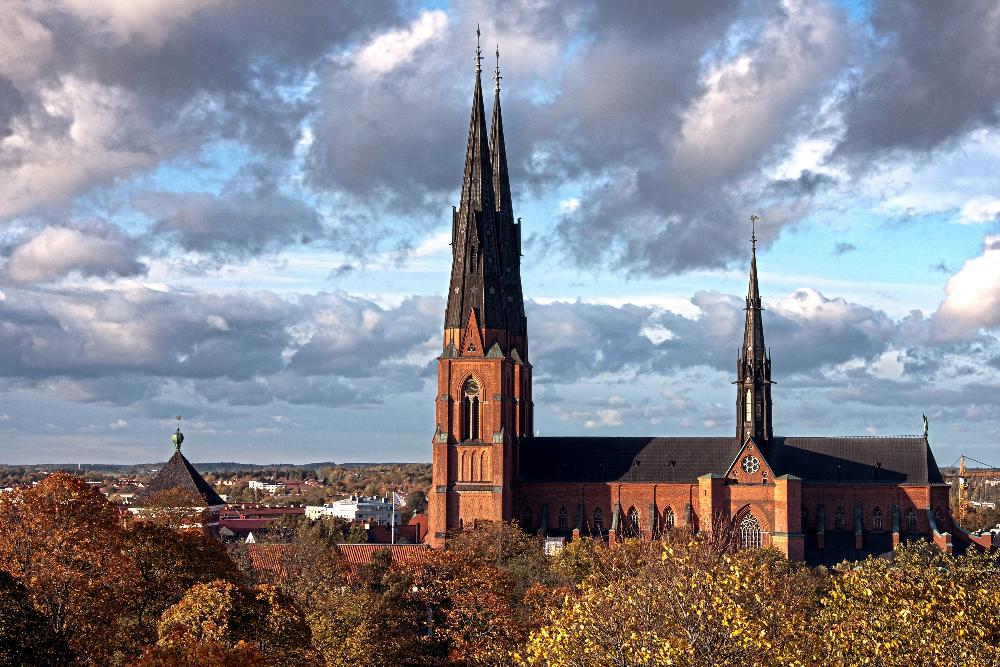 Living
What is the host city like?
Find out more information about the host city.

Accommodation
Housing options are offered by the host university.

Cost of Living
Use this guide to estimate living expenses associated with studying overseas.

Insurance
Students are required to obtain health insurance valid during their exchange.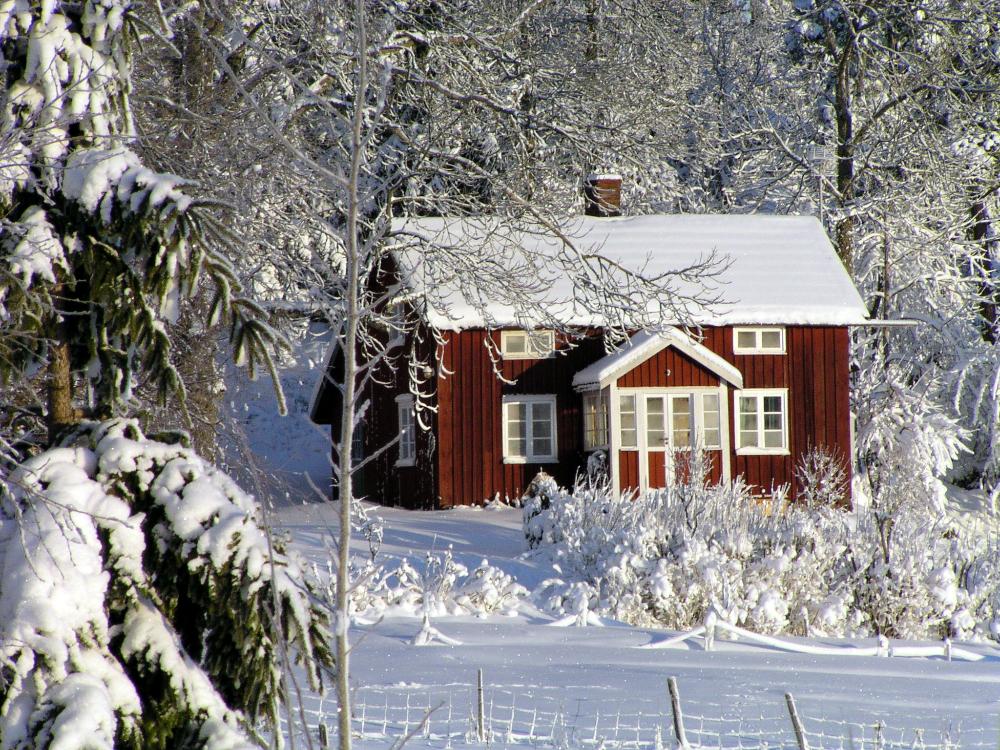 Useful Information
For Exchange/International Students
Specific information for exchange students provided by the host university.

Semester/Term Dates
Access the University's calendar.

Introduction Programme
The Welcome Programme will be held the week before the semester starts. In the days leading up to the Welcome Programme, Uppsala University will have an arrival desk at the Stockholm Arlanda Airport and a Welcome Centre in Uppsala.

Support Services
Support and Services for Students provide a wide range of services and assistance to exchange students, including health services and disability support services.

Visas
Information from the host university.
Information from the Swedish Government.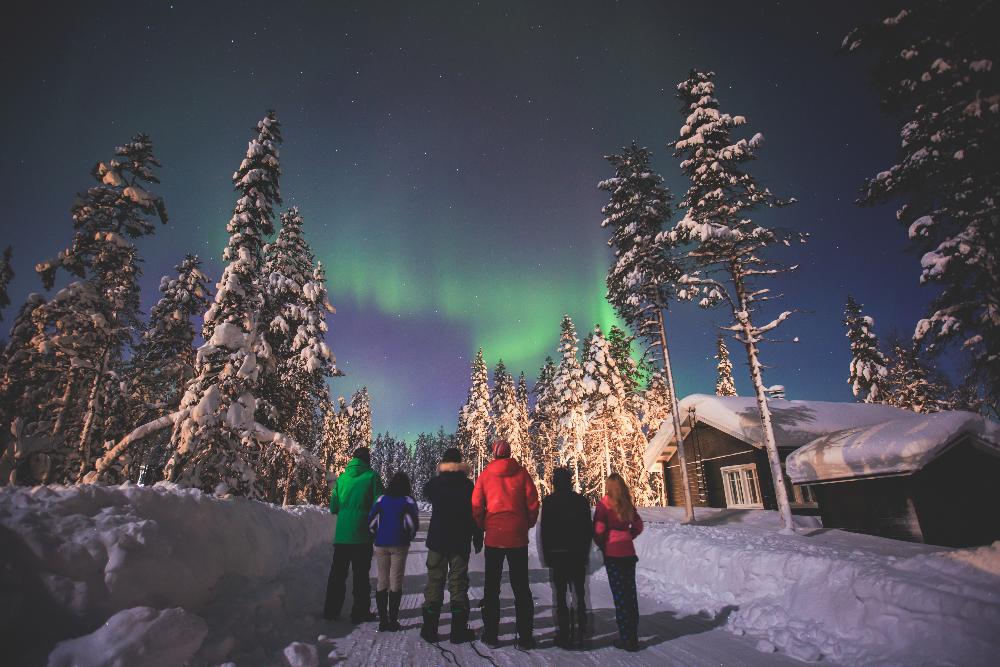 Student Experiences
Sean Robertson
Bachelor of Laws, Semester 1, 2016

Host City Highlights
Uppsala is a really beautiful city. In addition to riding around on your bike exploring the cathedral, castle, parks and vibrant café culture, there were a number of must-do events I attended. These were:
A university "gasque". These are formal Swedish balls where there is a three-course meal, group singing (in Swedish), performances, plenty of schnapps and all sorts of weird and wonderful Swedish traditions. There are a number of these gasques across the semester.

Valborg. This huge spring festival takes over Uppsala at the end of April/beginning of May. The streets are jam-packed with students drinking champagne, food trucks, novelty boat races, huge parties, amazing performances and much more. If you're lucky enough to be in Sweden at this time, Valborg will be a pretty unforgettable few days.

Uni Life
Much of the university culture was based around the "nations". These are somewhere between a fraternity and a school house. Each nation has their own individual culture and social events, which range from club nights to "fika" sessions to formal dinners to pub nights to karaoke etc. Sign up for a nation in your first week and explore what they all have to offer.

Study
I undertook two law subjects during my time at Uppsala, which was the equivalent of a full semester credit load at USYD. These were undertaken in half-semester lots, so I only ever did one subject at a time. This meant the number of contact hours per week was very low - between 4 and 6 hours. The expectation however was that you did lots of reading between classes and that the classes would built on these materials. So if you didn't do your readings, the classes were quite meaningless. These classes mostly took the form of tutorials (though there were some lectures), and required a large amount of student participation. I completed three essays over the course of my semester, on top of various class participation requirements.

Cuisine
Swedish meatballs are a must-try. Similarly, coffee and cake or "fika" is a huge part of Swedish culture, and almost a daily occurrence for many Swedes. Dining out is quite expensive so probably only possible for special occasions. The exception is meals at the nations are often really affordable.

Housing
I lived at Flogsta, which is a massive student housing complex about 10 minutes bike ride from the centre of town. Flogsta had basic but quite large single rooms with your own private bathroom and a kitchen that you shared with your corridor of 12 people. Flogsta is a great place to stay if you want to make a whole lot of friends from all over the globe and attend lots of "corridor parties". It's not a great location if you prefer quiet nights, reliable housing administration and high levels of cleanliness. I loved living here, and it was a pretty central part of my exchange experience. That being said, if you fancy staying in accommodation that's close to the action at Flogsta, but a whole lot cleaner and nicer then I'd recommend the student accommodation at Ekeby. Careful what accommodation you choose however as quite a lot of the student accommodation is on the other side of the city, and miles away from the town centre, university buildings and student life at Flogsta.

Money Matters
Sweden is one of the most expensive countries in the world so be prepared to do lots of saving. I probably spent somewhere between 12 and 14k during my six months, including travel, flights, housing, etc. You can work at some of the nations in Sweden without a working visa, but the pay is pittance, and while it may be worthwhile as a cultural experience, it won't be nearly enough to live on. I was able to access Centrelink while I was away, and if there is any possibility that you are entitled to Centrelink it is well worth applying for.

Getting Around
Public transport in Uppsala is very expensive. Your best bet is to buy a bike early on in your stay at Uppsala. Join the various Uppsala buying and selling groups and it will be easy enough to buy a decent second-hand bike. These would usually cost somewhere between 500 and 800 Swedish krona. If you're not a biker, then buses are the best form of public transport around Uppsala. Make sure you buy either a travel card (which you can top up at newsagents), or if you are doing lots of public transport a monthly travel card is the cheapest option.

Travels
I was in Sweden from January to the beginning of June. The most important seasonal trip to make in that time is a trip up north to Swedish Lapland during the winter. This is your best chance to see the Northern Lights and try out all sorts of winter wonders like dog-sledding, snowmobiling, arctic swims and hanging out with reindeers. There are a number of tour groups that do relatively cheap tours for students, and are a good way to explore a lot of Northern Sweden. There are a number of information evenings early in the semester where these sorts of things will be advertised.

Top Tips
I can't recommend Uppsala highly enough. It is a great destination if you want the experience of a small university town, but also it is only 30 minutes from Stockholm's major airport and so it is super easy to explore more of Scandinavia and Europe generally. If you want a unique study experience then Uppsala is a great destination. The small, collaborative, student-driven learning methods were really interesting. If you want a great party location then, once again, Uppsala is a great destination. It's famous across the country and across Scandinavia, and it certainly lives up to the hype.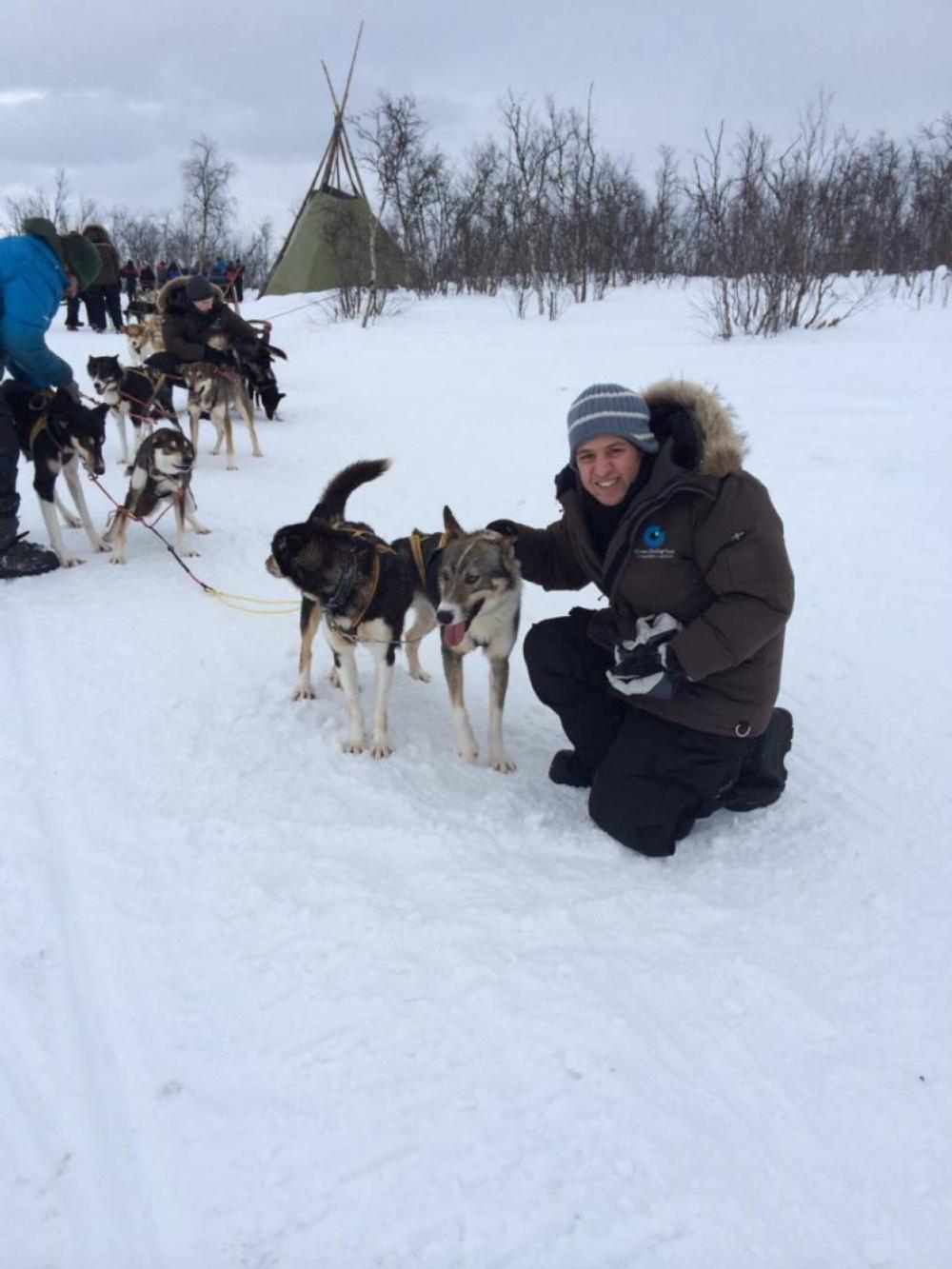 Read more student experiences and watch videos about student life at Uppsala!