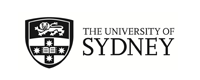 Seoul, South Korea
(Outgoing Program)
Program Terms:
Program Terms:
Semester 1,
Semester 2,
Year (Sem 1 & Sem 2),
Year (Sem 2 & Sem 1)

Partner University Homepage:
Click to visit
Program Details: - unrelated header
Program Details:
Program Description:
Program Description:
About
Yonsei University

Location: Seoul
Year Established: 1885
Student population: 28,100

About
Originally established by Christian missionaries, Yonsei University is the oldest private university in Korea and one of the country's leading universities. It has a reputation for its global outlook and international reach, with the most extensive international network in Korea and the largest number of international students. It's a member of the prestigious "SKY" trio, the "Ivy League" of Korea.

Highlights
Yonsei's large, scenic main campus has woods and a mountain, close to downtown Seoul, and is considered one of the most beautiful campuses in the world. There is a range of sporting and cultural activities for international students, including the famous Yon-Ko Games, an annual sports festival between great rivals Yonsei University and Korea University.

Unique characteristics
There are 95 departments in 22 colleges, plus 155 research institutes and centres. Yonsei offers a wide range of programs for international students, including English-based degree programs – more than 1,200 courses are taught in English - exchange programs and various programs of the Korean Languages Institute. The Underwood International College (UIC) is a highly selective liberal arts institution offering classes entirely in English to students drawn from around the world.

Location
A huge city of more than 10.5 million people, Seoul is an economic and business powerhouse that also boasts a unique history and numerous pleasant pastimes. You can hike on Namsan, see architectural innovation at the UNESCO City of Design, visit the Demilitarized Zone and sample the city's history with numerous temples, palaces, tea houses and galleries. The food is wonderful, as is the nightlife, and the art and culture.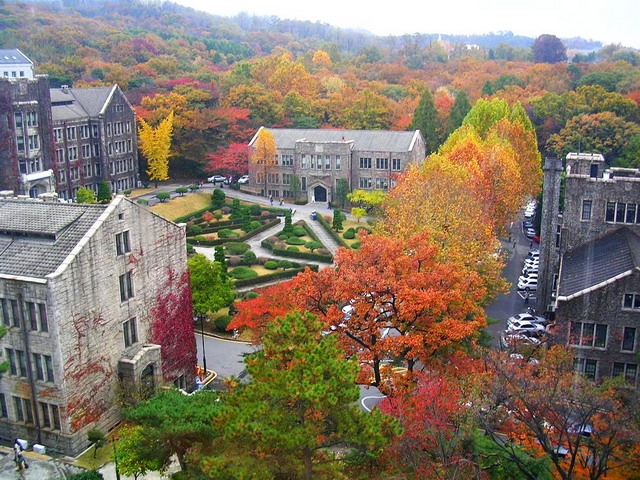 Academic Information
Course Catalogue
Information about units of study at the host university.

Subject Area/s:
Liberal Arts

Commerce and Economics/ Business

Science/
Sciences in Education

Underwood International College

Engineering

Life System

Korean Language (KLI)

Social Science

Human Ecology
Only students enrolled in a Business degree will be allowed to access Business units. Limit of 3 Business units per semester.
Exclusions Apply - Medicine, Dentistry, Nursing, Music, MBA, Law School, Courses offered in Songdo International Campus (UIC).

Teaching Periods: Semesters/Terms
Spring Semester: February-June
Autumn Semester: August-January

Credit (Full-Time Load/Semester)
University of Sydney

Host University

24cp

Korean Language only 12 credits = 24cp Sydney
Non-Korean Language 18 credits = 24cp Sydney
The above full-time load is indicative only.
Applications for academic credit are assessed by the relevant University of Sydney faculty/department based on: study load, contact hours, assessment requirements and level of study.
Grading System
A – 90-100
B – 80-89
C – 70-79
D – 60-69
F – 0-59

Transcripts Issued by Partner
Transcripts will be available at the end of your exchange period.
Languages
Language of Instruction
Classes at the host university are taught in Korean and English.

Language Requirement
Korean l
anguage proficiency must be demonstrated by students wishing to enrol in regular units of study in Korean. Students should have a level 4 or above of KLAT, KLPT or TOPIK. Pre-semester and semester Korean language courses are available.
Living
What is the host city like?
Find out more information about the host city.

Accommodation
Housing options are offered by the host university.

Cost of Living
Use this guide to estimate living expenses associated with studying overseas.

Insurance
Students are required to obtain health insurance valid during their exchange.
Useful Information
Student Experiences
Vivienne Ung
Bachelor of Arts, Bachelor of Secondary Education, Semester 1, 2016

Host City Highlights
Karaoke, Bukchon Hanok village, visiting cafes, shopping at Edae, Eating at popular restaurants in Sinchon, Hongdae, Gyeongbok palace.

Uni Life
There are clubs and societies, however, many clubs prefer it if you can stay in their clubs for at least a year. Through Language Exchange, you get to know local students.

Study
Around ten hours a week, class sizes vary, quite a few speaking and presenting assessments, lectures/tutorial style - not very different to USYD.

Cuisine
Must try Bossam and samgyupsal BBQ, very cheap and delicious pork. You must also try Gorgonzola pizza (dip cheesy pizza in honey). Try Samgyetang (chicken ginseng soup) if you would like something delicious and healthy. Find a Korean friend who knows where all the good food places are.

Difference to home: food was cheaper, more side dishes, lots of kimchi, you probably won't find a pizza shop as good as pizza hut and brunch places are hard to come by unless you specifically search for it.

Housing
I stayed at university dorms- SK Global House. Very cheap. Small room, shared with a friend from USYD and had our own private bathrooms but no fridge. If you would like a fridge, you must be in a single room. I recommend a single room if you are not comfortable sharing with strangers- and you get your own fridge. However, having a roommate can also mean a new friend to eat dinner with.

Money Matters
$10,000 on top of flight tickets and accommodation. If you wish to travel to neighbouring countries or Jeju Island during this time, you may need more. Not permitted to work.

Getting Around
Taxi is affordable and can actually be cheaper than other public transport if you travel with three other people, after splitting the fare. However, if you buy a T-card, subways are quite affordable, less than a dollar one way and if you transfer onto a bus, it's only an extra fifty cents (approx.). I used my T-card almost everyday.

Travels
spring was a great time to go and enjoy viewing the cherry blossoms, flowers were in full bloom as well. I visited the neighbouring cities: Hongdae, Edae, Myeongdong etc. and even further out, Gangnam etc. Travelled mainly by subway, bus and taxi. Naver maps help you, if you can read Korean. Only take the taxi if you have three other people with you - if you want to save money. Otherwise, look up routes to get to your destination via subway and buses.

Top Tips
You are an ambassador of Australia, it is important that you follow their laws and learn about Korean culture, be open-minded and your experience will be much more eventful. Please do not do crazy things like playing drinking games and running across the streets naked as a dare (this happened in Sinchon, in front of the uni, one Australian was involved and it was all over the news).