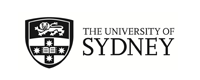 Kwansei Gakuin University EXC
Nishinomiya, Japan
(Outgoing Program)
Program Terms:
Program Terms:
Semester 1,
Semester 2,
Year (Sem 1 & Sem 2)

Partner University Homepage:
Click to visit
Program Details: - unrelated header
Program Details:
Program Description:
Program Description:
About
Kwansei Gakuin University

Location: Nishinomiya
Year Established: 1889
Student Population: 23,000 (700 international students)

About
Kwansei Gakuin University, often abbreviated to Kangaku, is a non-denominational Christian private and co-educational university located in the city of Nishinomiya.

Highlights
Kwansei Gakuin University offers Bachelor's, Master's, and Doctoral degrees in almost 40 different disciplines. There are 11 undergraduate and 13 graduate schools as well as an attached Kindergarten, Elementary School, Junior and Senior High School, Seiwa College and Seiwa Junior College. The university consistently achieves the highest academic standards among Japanese private universities and colleges.

Unique Characteristics
Kwansei Gakuin has long enjoyed a close relationship with United Nations organisations, including United Nations Volunteers (UNV), and was the first university in Asia to reach an agreement for a volunteer-sending partnership with the UN Information Technology Service. It also operates a scholarship system with the United Nations High Commissioner for Refugees (UNHCR).

Location
Nishinomiya is located in Hyogo Prefecture, Japan. It is best known for the Koshien Stadium where the Hanshin Tigers baseball team plays its home games. It is situated in the middle of Mount Kabuto, a landmark of the city.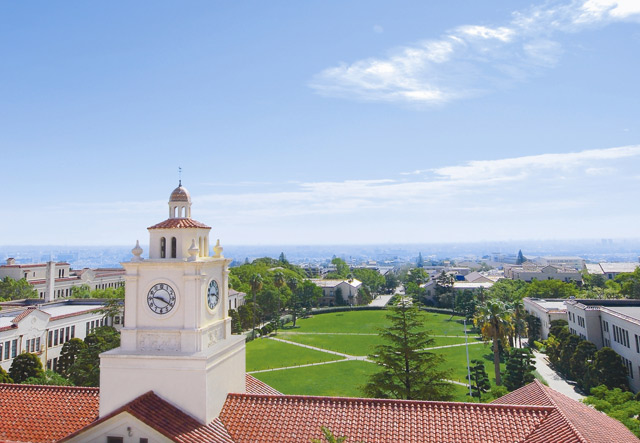 Academic Information
Course Catalogue
Information about units of study at the host university.

Subject Area/s:
| | | |
| --- | --- | --- |
| Arts and Social Sciences | Business | Science |
| Agriculture | Engineering | Music |
| Visual Arts | Health Sciences | Education |
| Social Work | Architecture | Law |
Exclusions apply

Teaching Periods: Semesters/Terms
Spring Semester: April-July
Autumn Semester: September-January

Credit (Full-Time Load/Semester)
| | |
| --- | --- |
| University of Sydney | Host University |
| 24cpts | 10-16 credits |
The above full-time load is indicative only.
Applications for academic credit are assessed by the relevant University of Sydney faculty/department based on: study load, contact hours, assessment requirements and level of study.
Grading System
S – 90-100
A – 80-89
B – 70-79
C – 60-69
F – Fail 0-59

Transcripts Issued by Partner
Transcripts will be available at the end of your exchange period.
Languages
Language of Instruction
Japanese Language Courses are taught in Japanese. Japan Studies Courses, School of International Studies Courses (undergraduate only), and Institute of Business and Accounting (postgraduate only) Courses are taught in English. Pre-semester and semester japanese language classes are available.

Language Requirement
Students must be able to read, write, and pronounce Hiragana and Katakana.
Living
What is the host city like?
Find out more information about the host city.

Accommodation
Exchange students are guaranteed accommodation, and KGU will place them in accommodation in accordance with the students' wishes if possible. The options are homestay or dormitory (limited availability) accommodation. Students who want to find their own apartment should arrive in Japan 1-2 weeks before orientation starts to make the necessary arrangements. If required KGU will serve as the guarantor needed to rent an apartment, provided that the student enters a special housing insurance recommended by KGU.

Cost of Living
Use this guide to estimate living expenses associated with studying overseas.

Insurance
All students must enrol in Japanese National Health Insurance when they arrive in Japan. This costs approximately 2.000 yen per month. Please note that this insurance is not travel insurance, and will not cover medical expenses during travel overseas; only in Japan. In addition, ALL students must take out
Fire Insurance, Personal Liability Insurance and Solatium/Rescuer's Expenses Insurance
through KGU. Fees will be billed together with accommodation fees before arrival. This costs approximately 8.000 yen for one semester and approximately 14.000 yen for two semesters.
Useful Information
For Exchange/International Students
Specific information for exchange students provided by the host university.

Semester/Term Dates
Access the University's calendar in the KGU Exchange Program Fact Sheet.

Orientation
There is an orientation the week before classes start. On the first day, students will take a placement test in order to be placed in the appropriate level for their Japanese classes. Over the next few days they will be introduced to their Nihongo Partners (Japanese student buddies) and learn various information about life in Japan and at KGU. On the final day of orientation week there is usually a field trip to a nearby area (Kyoto or Nara).

Support Services
A range of support services are available to students at the host university.

Visas
Information from the host university in the KGU Exchange Program Fact Sheet.
Information from the Consulate-General of Japan, Sydney.
Student Experiences
Amanda Chiou

Kwansei Gakuin University
Bachelor of International and Global Studies, Semester 2, 2015

Host City Highlights
Exploring every part of the city and the areas around it is honestly enjoyable enough. Nishinomiya is in the centre of Osaka, Kyoto and Kobe so there are heaps of places to go to. Nishinomiya itself though is pretty quiet and suburban so if you want to live within the big cities then Nishinomiya is not the place for you.

Finding the touristy places are easy but if you want to find places with locals and less crowds I recommend taking the train and getting off at every stop. Some of the nicest towns are Sonoda (Japanese restaurants, there's also Costco if you end up missing western food), Oji Koen (art galleries), Shukugawa (parks). In October the Nishinomiya festival is on near Hanshin Nishinomiya which is a good experience. If you are into theatre check out Takarazuka. Don't question it, just trust that it'll be an experience.

Uni Life
It was very open to international students from various cultures and backgrounds. There is a place called the Global Lounge where Japanese and foreign students can socialise. There is also this program called a Nihongo Partner where every exchange student gets paired up with one or two Japanese students.

Just don't expect make deeper friendships. Most start and continue to be just based upon marking someone's English homework. Not that that is a bad thing and it's great to help out as much as you can, but sometimes the truth hurts.

Study
Each class was 1.5 hours long. If you take the classes for exchange students, apart from the Japanese language classes, they are all taught in English. Assessment types vary depending on which classes you take. Most were essays, exams or a presentation. The readings are a lot shorter and easier compared to the ones at Usyd which was good. Class sizes were pretty small for most of my classes. Most only had ten students. There were one or two with around 25 but that was it. All classes are tutes/seminars. If you have JLPT N1 and take regular Japanese classes with the Japanese students then you will have lectures.

Cuisine
Takoyaki, ramen, onigiri, udon, soba, bentos, everything! If you want cheap sushi train (100yen per plate) then check out Kura Sushi. Japanese food isn't very spicy though.

Housing
I lived in a really new dorm with a mix of Japanese and exchange students called Seifu Ryo. It is an all-girls dorm. Every room has five students, four Japanese and one exchange student. The best thing about it was that it was easy making Japanese friends, but only if you have a good grasp of the language. Some friends who were beginners found it difficult to communicate to their roommates which seemed pretty challenging.

There are also two washitsus which were good for chilling. The dorm is located 10 minutes (walking) away from KGU which was great because I saved a lot of time compared to the 1.5 hour commute in Sydney. It was a blessing to wake up 15 minutes before class. There is a curfew (11:50 pm) which didn't bother me at all, but I know some people who changed dorms because of it.

Also, when packing, you don't need as much stuff as you think you need! I visited my friend's rooms which were packed with unnecessary things where some probably weren't ever used and upon return they had to ship so much stuff back home. I had a friend whose box got lost in the process. To be honest I ended up wearing the same few things anyways. Just wash your clothes regularly and you will be fine. Leave some space for things you will buy on exchange and you shouldn't have to send anything home via the mail. Oh and bring a couple of coat hangers. They're always handy. Or you can just buy them in Japan, I guess.

Money Matters
My budget was in the thousands of dollars. If you want to travel and do lots of things you should save up a lot because Japan is pretty expensive.

Getting Around
Transport is convenient. Trains and buses come pretty often, at least more than Sydney. Everything is also very on time.

Travels
I went during autumn/winter which was cold but not that cold. A bit like Sydney winters. Autumn was a good time for Koyo which all the Japanese people do and spring is awesome because of the Sakura. Just research different travel alternatives and find the cheapest one. I think JR trains are usually more expensive than Hankyu so just compare prices and see. If you want to travel to other cities (eg Osaka to Tokyo), a bus is much cheaper. If you want to travel to foreign countries near Japan during breaks or before or after exchange, then check out Peach Airlines.

Top Tips
Choose your accommodation wisely. Some dorms are an hour away from the university and some are a ten minute walk away. Residence 4 and Seifu Ryo are walking distance. Ashiyagawa ladies dorm is at least an hour but provides meals. Homestay family houses are also a bit far from the university. But if you don't mind commuting then by all means. Brush up on your Japanese, especially speaking. After observing exchange students from different levels, it was a lot easier for those on an intermediate level or above to make friends. Even though most Japanese people want to learn English, finding common ground and sustaining a friendship is difficult when there is a lack of mutual understanding.
Oh, and bring souvenirs. Japanese people love their omiyage, especially Tim Tams.

Want to read more experiences from Kwansei Gakuin? Find more here: http://bit.ly/2gyNVxW