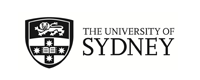 Aoyama Gakuin University EXC
Tokyo, Japan
(Outgoing Program)
Program Terms:
Program Terms:
Semester 1,
Semester 2,
Year (Sem 1 & Sem 2),
Year (Sem 2 & Sem 1)

Partner University Homepage:
Click to visit
Program Details: - unrelated header
Program Details:
Program Description:
Program Description:
About
Aoyama Gakuin University (AGU)

Location: Tokyo
Year Established: 1949
Student Population: 18,700 (500 international students)

About
AGU has established a reputation for its teaching and its international ambience and is widely recognised as one of the leading private Christian universities in Japan. It aims to educate students with a strong sense of social sensibility and morality so they may contribute to society.

Highlights
AGU has 23 departments, organised into 9 faculties, 9 graduate schools, and 3 professional graduate schools. In 1982, the pioneering School of International Politics, Economics, and Business was established to develop students who are able to work in the international field. To meet the demand for a more diversified society, the School of Cultural and Creative Studies and the School of Social Informatics were established in 2008, and the College of Education, Psychology and Human Studies was established in 2009. The university is continuing to grow.

Unique Characteristics
In recent years, AGU embarked on a mission to attract a large number of international exchange students both at undergraduate and postgraduate level. It has more than 40 partner universities including the University of Sydney. Exchange students can study whatever they choose, but they must also take part in compulsory Japanese language classes.

Location
The main campus is located in Aoyama in central Tokyo. Tokyo is a world famous city that is dazzling in its modernity but still manages to retain its traditional culture along with a passion for everything new. The city may seem overwhelming and incomprehensible at first, but gradually most people who spend any amount of time there grow to love it. It is full of bars, neon, nightlife and friendly people.
Academic Information
Course Catalogue
Information about units of study at the host university.

Subject Area/s:
| | | |
| --- | --- | --- |
| Arts and Social Sciences | Business | Science |
| Law | Engineering | Japanese Studies |
Exclusions Apply: priority given to language majors

Teaching Periods: Semesters/Terms
Spring Semester: April-August
Autumn Semester: September-February

Credit (Full-Time Load/Semester)
| | |
| --- | --- |
| University of Sydney | Host University |
| 24cpts | 14 credits (min) |
The above full-time load is indicative only.
Applications for academic credit are assessed by the relevant University of Sydney faculty/department based on: study load, contact hours, assessment requirements and level of study.
Grading System
AA – 90-100
A – 80-89
B – 70-79
C – 60-69
F – Fail 0-59.9
More information on the host university's grading system.

Transcripts Issued by Partner
Transcripts will be available at the end of your exchange period.
Languages
Language of Instruction
Classes at the host university are taught in Japanese and English. Japanese language classes are available to exchange students.

Language Requirement
For All Departments at Aoyama Campus and Science & Engineering / Social Informatics at Sagamihara Campus: students must have Japanese language ability equivalent to N5 Japanese Language Proficiency Test (JLPT).
For the School of Global Studies and Collaboration (Japan Studies Program) at Sagamihara campus: students must either have Japanese language ability equivalent to N4 Japanese Language Proficiency Test (JLPT) or above, or be a proficient English speaker.
Living
What is the host city like?
Find out more information about the host city.

Accommodation
Housing options are offered by the host university.

Cost of Living
Use this guide to estimate living expenses associated with studying overseas.

Insurance
Students are required to obtain health insurance valid during their exchange.
Useful Information
Student Experiences
Aoyama Gakuin University, Tokyo Japan
Michael Intervalo
Bachelor of Arts/Bachelor of Education, Semester 1, 2016

Host City Highlights
Tokyo is as central as you can get in Japan, and it is a truly massive city with an endless list of things to do. The best thing to do is probably go out with your mates and try out all the hundreds of restaurants, karaoke bars and nomi-houdai izakaya (All you can drink taverns!). Being at Aoyama puts you right next to the always awe-inspiring, famous Shibuya crossing which you'll probably be using every day. 10 mins walk and you can easily get to the fashion district of Harajuku and see all the crazy trends. Right next door to that, nestled amongst all the gigantic buildings is the little forest containing the Meiji shrine, a little bit of traditional Japan surrounded all the modern developments. From there it's only a hop, skip and a jump to Yoyogi Park, famous for being very pretty and a great place to relax, drink and picnic with your mates.
Uni Life
Japanese Universities take club and society culture to a whole new level. Many of the people here get into university so that they can actually be part of these 'circles' as they call them. It's unlike anything I've seen before, because these clubs are serious business. You sign up, and you are expected to make that club part of your uni life. Whether it's martial arts, interest groups, sports or language exchange, you'll find that the Japanese and the foreigners that make up the club are dedicated and passionate about what they do. These clubs are easily the best way to get to know people and form very solid friendships, with events and training sessions consistently held multiple times a week.

Study
Every class at Aoyama is 1.5 hours each, and the day is divided into periods much like a high school, with a dedicated lunch break for everyone at 12:30 to 13:20. For one semester, I needed a minimum of 14 units with each class representing 1 or 2 units each. Although that might seem like a lot of subjects, honestly, the workload at Japanese universities per subject seems to be A LOT less. If you come into each class expecting what we have at Sydney Uni, prepare to be surprised with some classes that only require you to do one paper, or two presentations, or only quizzes in order to pass the subject. That's not to say that the content is too easy, but expect there to be a lot less pressure per class. Classes (mostly lecture style) tend to average anywhere from 15 to 30 people. Be prepared for the compulsory Japanese language classes though, which are guaranteed to make you do weekly tests in order to keep up your skills!

Cuisine
If you think the Japanese food in Australia is alright, you have no idea what real Japanese food is like. It's a whole new world of flavours and ingredients you never knew existed. Never before has eating a bowl of ramen made me cry before because it was so good. Never before has sushi ever been so cheap and so ridiculously delicious - 108 yen (about $1) per choice as opposed to maybe $4 back home? There's a clear winner here.
Something that every foreigner has to try is Natto, or fermented soy beans. Sure, it may smell like sweaty feet and have the texture of something even less pleasant, but add enough mustard and soy sauce and you'll be right - let's just say I didn't hate it, but it wasn't my favourite thing either.
But honestly, don't ever think that food from a simple convenience store is low quality. 7-11, Family mart and Lawson are your best friends for cheap and tasty snacks and meals. They provide full lunch packs that they will even offer to heat up for you. But don't you dare go past the luscious perfection of a food product which is Melon Pan (melon flavoured bread); sure there's lots of different types but 7-11's will always remain supreme.
Don't be afraid of trying all the different drinks available either, even if you can't read it or if it sounds kinda weird! You'll discover something wonderful that you'll buy over and over again...such as glorious apple tea, Pocari Sweat and Calpis Water.

Housing
Many long-term students opted for AirBnb, local apartments and homestays with Japanese families, but a lot of us newbies went for the university dormitories. I live in the male dorm with about 20 other foreign exchange students and probably 30 or so local Japanese students. Honestly, the dorm was how I made the majority of my friends amongst both of these groups, and these are probably friendships that will last a long while. Now I have quite a few international mates I'll be able to call upon for a catch-up in my future travels, such as in the states, the UK, Germany and Hong Kong, as well as plenty in Japan itself. This is actually of such a high quality that I couldn't imagine living here any other way. The food was the best thing about the dorm, it is surprisingly amazing and actually outranks local restaurants for me. Everything is provided for you, meals (at least for the boys), a communal shower, bathrooms, laundries...sure it may be simple but it's everything you could need.

I would recommend doing what you're comfortable with and what works with your lifestyle. The dorm is good for people that don't want to worry about doing actual life stuff like paying utility bills and taking out the rubbish. But if you want to be more immersed, try your best for a homestay.

Money Matters
While you can easily experience living in Tokyo without much money, you'll definitely have to empty your wallet a bit to go out basically anywhere. Clubs usually have pretty high entrance fees, all you can drink parties tend to always be more expensive than you anticipate, and travel definitely stacks up. The best way to manage your funds is to establish the cheapest way you can live each day and keep to it, saving your money for going out maybe only once or twice a week if you can help it. Take advantage of student discounts wherever you can and definitely by a commuter pass for the trains (and you WILL use the trains, Tokyo has basically the best and most efficient train transport system I have ever seen in the world, don't even bother trying to use anything else).
Make sure you fill out a sheet at the airport when you arrive to upgrade your visa to one that is able to work part-time for up to 30 hours a week. You might not be able to do much, but everything counts. While many of my friends worked outside of the university, I chose to take up the offer of becoming an English Chat Leader within the uni, hosting conversations in English with Japanese students from the local Elementary school, all the way up to elderly local residents of Shibuya.

Getting Around
The train is the only way.
Sure, it may look complicated. Sure, it may be daunting.
But the train system of Tokyo is by far the best I have ever seen. I have been to a lot of countries and major cities...but I just don't know how the Japanese do it. 20 million people manage to successfully use these trains every single day with very few incidents. Some things to know:
The trains are always on time. Always. If it says it's gonna come at 15:03, you better believe it'll come as soon as that minute hand ticks over to 15:03. If (in the very, very unlikely situation that) the train is late at all, even by a few minutes, all you will hear for the entire journey is that they are so sorry they are late and are happy to issue you with an official certificate which you can present to your boss or your school to prove you were late because of the trains.
The trains are clean and quiet. I have never seen trains that I would be happy eat off of, but these trains are ridiculously clean and are in such good condition that I couldn't believe it. And no matter how many people are in the train (and trust me, a LOT of people can and will fit into the train, so much so that they have to push people in to compact us all), everyone is quiet. No one makes a sound. It's an unwritten rule that you don't talk, you don't answer calls, you don't eat or drink...you just...ride the train. And although it might be creepy and weird at first you'll learn to love the peace and quiet of a train ride home, despite possibly being oddly squished between 3 salary men and a bunch of school girls.

Although train trips are often inexpensive (compared to other cities), it will stack up because of just how often you rely on the trains to take you pretty much everywhere. The first thing you definitely need to do is buy your Teiki-ken (a commuter pass) which is something you pay for in advance in order to have unlimited travel between your home station and your uni station. I worked this out to save me about $300 for the length of my stay. Do it as soon as you can, and you'll find it a lot easier to accept your mates' requests to hang out in the city because you can go there and back as many times as you like.

Travels
I got to Japan in Spring, the day that Sakura (Cherry blossom) season started. This is one of the things that Japan is so famous for and it was truly incredible to experience it in person. We did a lot of touristy sightseeing for those couple of weeks...and got some nice photos in parks and rivers and mountains...but almost anywhere becomes a potential beautiful postcard background or phone wallpaper, because Japan in general is just so picturesque. From there, it became Summer and the 'rainy season' began. Although I don't believe that it was... It doesn't seem to rain all that hard here or that often, but by god it became humid. The sun is noticeably less intense than in Australia, but the humidity, combined with all the walking you'll be doing will do a good job of raising your temperatures. Stay hydrated and love your AC.

Don't waste your opportunities to travel...there is so much to do just in Western Tokyo (where the uni is) that you'll forget that it's only a quarter of the city. That being said, you'll need to plan where you go and when because travelling around and changing between all the different train lines does add up quite a bit. Try to limit your touristy travels to once or twice a week, but also don't forget just to take a walk around your local areas or rent a bike and go even further, because chances are you'll run into an old temple or something that's awesome anyway. We started off dedicating every Sunday to exploring a new station on the Yamanote (city circle) line, and there was always something awesome to see and discover.

If you're on a budget (like I was) plan, plan, plan. If you don't think you can afford to do something, don't. There will always be another time you can go once you've saved up enough or begged your parents enough that you get more money. No matter how doable it is, try not to just live on Instant ramen for weeks on end just so you can go somewhere, because honestly you're better off eating a good meal and taking Tokyo on one step at a time.

Top Tips
If you want to be in Tokyo, I can't imagine being in a better university. The Aoyama campus is literally 7-ish minutes from the Shibuya crossing and you'll end up spending a lot of time in that area. It literally feels like home to me now. Aoyama Gakuin University, Aoyama campus is actually pretty beautiful, and seems like a little green oasis of trees amongst all the daunting buildings and people. The school pride is very strong, and you'll find yourself wanting to partake in the multitude of school logo'd merchandise available at the stores and joining the huge number of very passionate clubs. The classrooms are well equipped, the buildings are modern and clean, the teachers are very intelligent and the students are genuinely lovely. Aoyama Gakuin is kind of known as a uni for the particularly wealthy and intelligent, and although it does seem like I cheated a little bit by getting in as an exchange student (not having to do the extremely difficult entrance exam that Japanese students have to), I didn't feel that there was a pompous or high and mighty attitude amoungst anyone at all. The classes may not be as challenging as you might expect, so I would suggest that you take a lot of them. Most subjects are interesting and are taught by very passionate teachers. Do perhaps be prepared for a culture shock in terms of what is expected of you. Japanese teachers tend not to be very explicit about what they want you to achieve or what exactly they want out of you for an assessment, so make sure you ask a lot of questions. Don't feel as pressured as you would normally to do ridiculously well, because honestly the expectation of work quality here seems to be a lot lower than in Sydney. That isn't to say you shouldn't put your all into everything, because you will be rewarded for doing so, but yes, you might be pleasantly surprised by some of the assessments you have to do here.