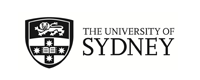 Universita degli Studi di Firenze EXC
Firenze, Italy
(Outgoing Program)
Program Terms:
Program Terms:
Semester 1,
Semester 2,
Year (Sem 1 & Sem 2),
Year (Sem 2 & Sem 1)

Partner University Homepage:
Click to visit
Program Details: - unrelated header
Program Details:
Program Description:
Program Description:
About
Università degli Studi di Firenze

Location: Florence
Year established: 1321
Student population: 51,000

About
Università degli Studi di Firenze, or the University of Florence, is one of the largest higher education and research organisations in Italy. With origins as far back as the Studium Generale established by the Florentine Republic, today it's an important and influential institution which offers a wide range of study areas.

Highlights
Located in beautiful Tuscany, the University offers an unforgettable Italian experience. Students are offered language courses and there's a student choir, theatre productions and sporting activities. The University has an important library containing approximately 3.5 million books and it owns Italy's most important natural history museum, which is scattered throughout the old centre of Florence.

Unique characteristics
The University is highly ranked and famous for its research. With an emphasis on Social Sciences, Humanities, Science, Technology and Biomedical, research is nationally and internationally relevant. There are 10 Schools: Agriculture, Architecture, Economics, Education and Humanities, Engineering, Law, Human Health Sciences, Mathematics, Physics and Natural Sciences, Political Science, Psychology.

Location
Florence is the cradle of the Renaissance and its architecture and history are breathtaking – think Michelangelo, Da Vinci and Dante. It's known for its food and fashion, there's a great nightlife, amazing shopping, and it's in the heart of Tuscany's rolling, vine-covered hills.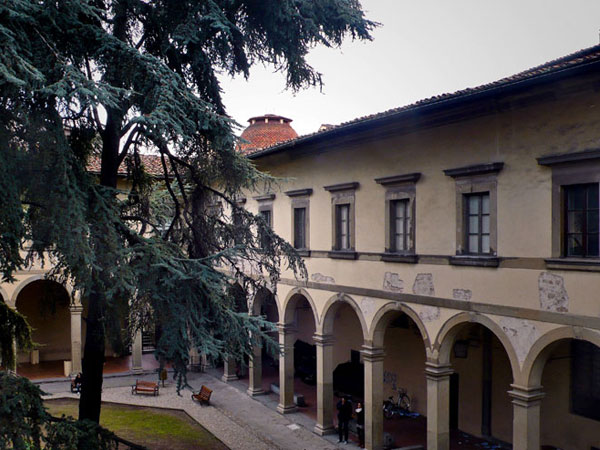 Academic Information
Course Catalogue
Information about units of study at the host university.

Subject Area/s:
| | | |
| --- | --- | --- |
| Economics | Business and Management | Italian |
Exclusions Apply

Teaching Periods: Semesters/Terms
Term 1: September - December
Term 2: March - May

Credit (Full-Time Load/Semester)
| | |
| --- | --- |
| University of Sydney | Host University |
| 24cpts | 30 ECTS |
The above full-time load is indicative only.
Applications for academic credit are assessed by the relevant University of Sydney faculty/department based on: study load, contact hours, assessment requirements and level of study.

Grading System
Examinations are graded according to a scale ranging from 0 to 30, with 18 as a pass mark. Under 18 no grade is recorded

Transcripts Issued by Partner
Transcripts will be available at the end of your exchange period.
Languages
Language of Instruction
Classes at the host university are taught in English and Italian. Many of the English taught courses are at postgraduate level only. Language classes are available to exchange students wishing to improve their Italian.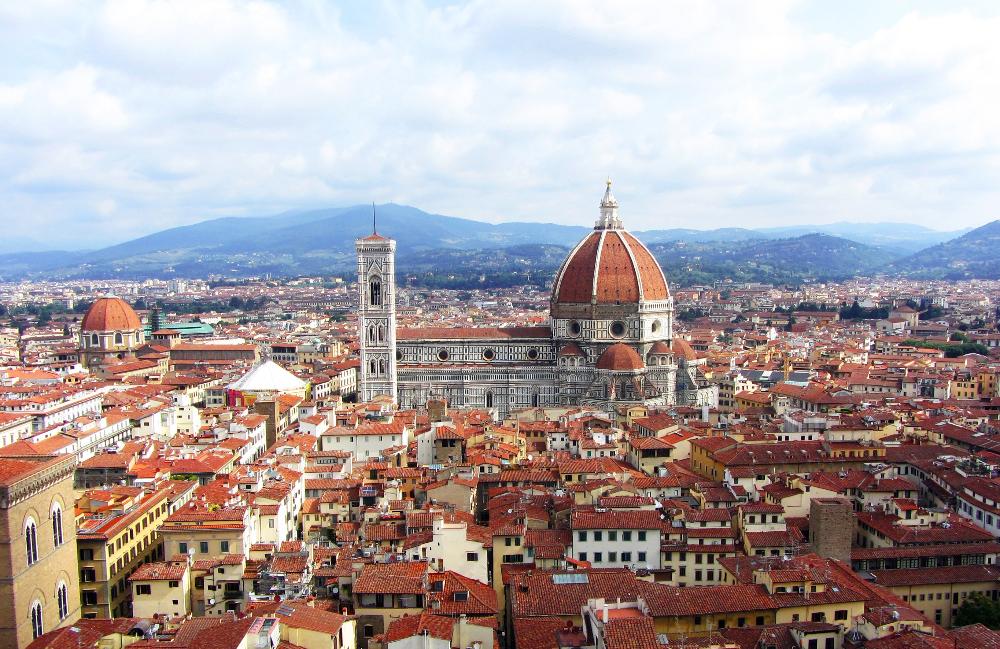 Living
What is the host city like?
Find out more information about the host city
Accommodation
The host university does not offer accommodation but can assists students with housing options

Cost of Living
Use this guide to estimate living expenses associated with studying overseas.

Insurance
Students are required to obtain health insurance valid during their exchange.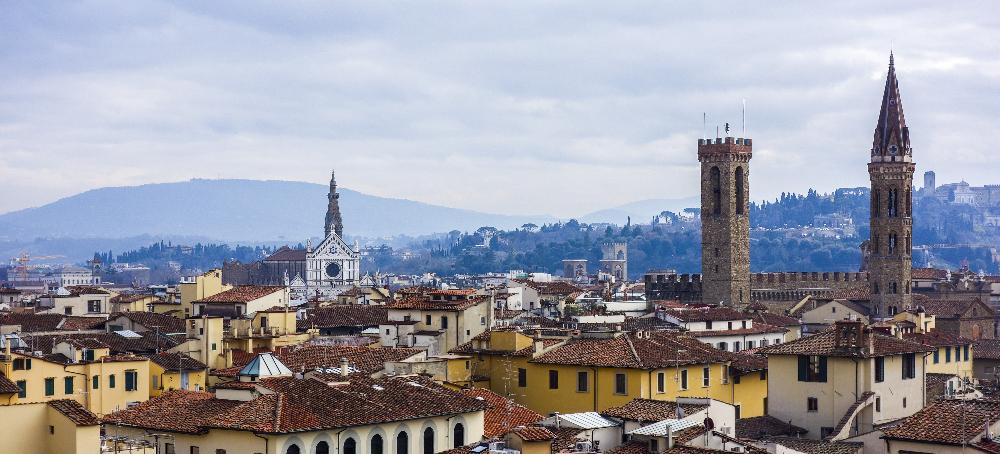 Useful Information
For Exchange/International Students
Specific information for exchange students provided by the host university.

Semester/Term Dates
Access the University's calendar.

Support Services
The international relations office provides support services to exchange students.

Visas
Information from the host university
Information from the Embassy of Italy in Australia
Information from the Italian Ministry for Foreign Affairs and International Cooperation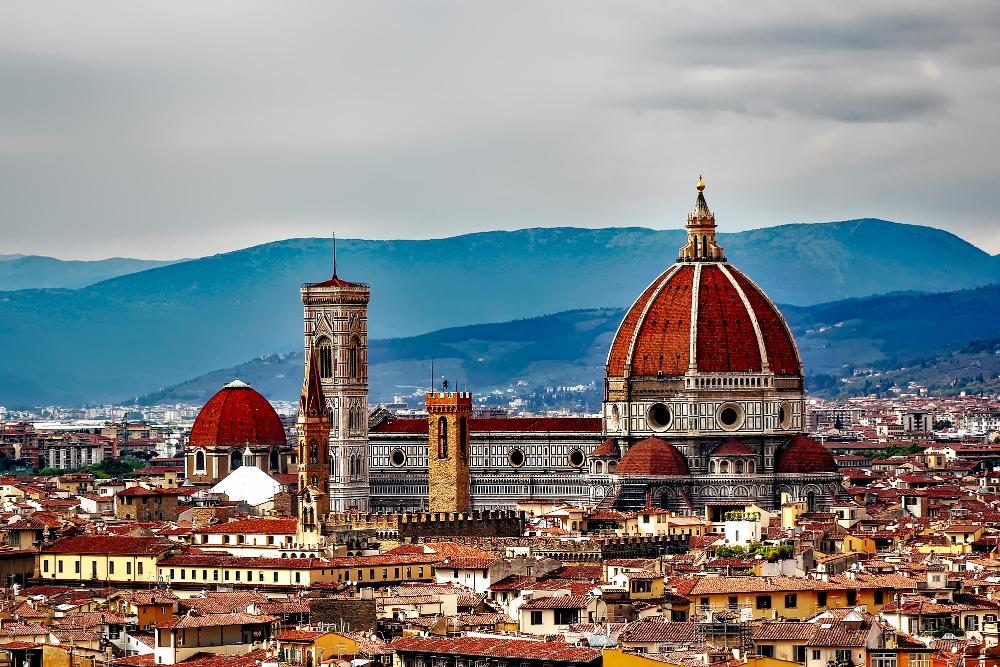 Student Experiences
Bianca Tini Brunozzi
Bachelor of International and Global Studies, Bachelor of Laws, Semester 1, 2016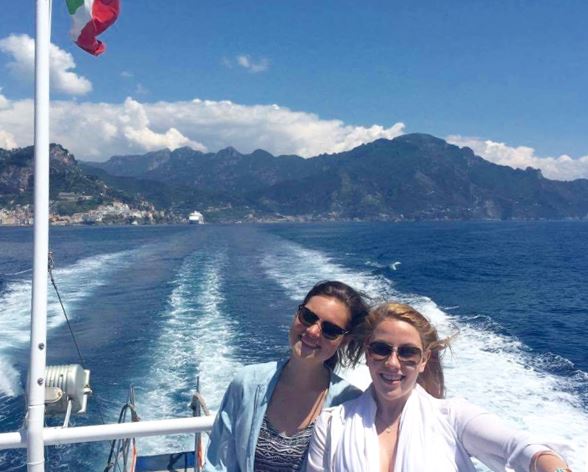 Host City Highlights
Walking up the Duomo - small staircase but the view is incredible. Palazzo Vecchio - the palace of the Florentine royal family. Mercato Centrale - amazing food and atmosphere. Fiesole - small beautiful town nearby.
- Parco delle Cascine; a huge park that you can exercise in, go for walks with friends and have picnics in. There is also a pool with pool parties in the summer. Such a relaxing getaway in nature. I went almost everyday.

Uni Life
Students have a political writing club called RISE. Students can submit political writing pieces in Italian and, or English. It is great for the exchange students to offer their editing skills for the host students work. The social sciences faculty is of a very high standard. It has a wide range of courses for you to partake in. I was involved in the RISE masters course; for exchange you can advance to the masters level stream and study your selected courses in English. Italians are very sociable people and it is easy to make friends with the local students. They enjoy practising their English and love teaching foreigners the language and culture. Classes are very interactive so you can easily make friends with your classmates and professors.

Study
The classes were very engaging and it is quite possible to manage study and travel. I studied 4 subjects; 2 standard and 2 higher level ECTS. This satisfied my exchange requirements whilst keeping my study load manageable. The classes are all seminars which encourages advanced and engaged learning. The classes range between 20-40 people. These smaller classes make it easier to keep on top of your course work and make friends simultaneously. There is usually 2-3 assessments and an exam. Exams are scheduled at different times so that you are able to organise your studies and travels appropriately. There are also many public lectures you can attend within the University, the city and the European Institute at Fiesole. I even had a class in a Florentine palace once. It is truly the perfect place for an exchange student to study political sciences.

Cuisine
Incredible. Italian food and wine is amazing and very affordable.
- Go to the supermarkets for your general shopping; it will save you a lot of money.
- Mercato Centrale; it is their central market with great restaurants and general markets.
- La manegere; an amazing bar in the heart of Florence. You can go there for coffee and study during the day and drinks and jazz music at night.
- Any local Italian restaurant; preferably out of the city and closer to your home.
- Gelateria; enjoy a few scoops over your exchange period.
Housing
I would definitely recommend sharing a house with other exchange students. It is a great way to meet people from all around the world and create long lasting friendships.
I stayed at Residenze Evergreen; very affordable, great security, close to the university and easy to catch busses or walk to the city. The staff are also very friendly. It is full of exchange students so I met people from all over the world!

Money Matters
My budget was approximately $10,000 to cover flights, accommodation, study supplies, travels, gifts and "just in case" circumstances.
I managed my funds by shopping at supermarkets and cooking myself, travelling within Italy and with the exchange group ISF and sharing accommodation.
I did not work during exchange but you would be able to if you spoke an adequate level of Italian.

Getting Around
The transport system is inconsistent. You should travel with others and plan to stay overnight if you are doing a late day trip.
However, it is very easy to get all over Italy and its islands with trains and ferries. I loved travelling all over Italy; it is a great way to explore a country and learn independent life-skills.

Travels
I went in our Semester 1; their Spring / Summer. Italy is always beautiful but I definitely planned travelling central / north during spring and down to the islands during summer.
Travel with the ISF group, you'll meet lovely exchange students and be guided by Italian students.

Top Tips
- Embrace the experience; with any exchange you are likely to be overwhelmed at first but it will pass.
- Dive into the learning within and outside the university; there are so many incredible seminars across Florence that relate to social science studies. Attend them Italian and English to advance your language skills and political knowledge.
- Travel! Italy is the best place to travel around. You can see the whole country with public transport.
-
Make new friends and be open to new ideas and experiences.
- Take time to learn about yourself and enjoy being in a completely different country for the six months.
- Go with the Italian flow.



Want to read more experiences from the Universita degli Studi di Firenze? Click this

link

for more.