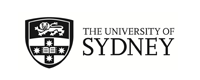 Hebrew University of Jerusalem EXC
Jerusalem, Israel
(Outgoing Program)
Program Terms:
Program Terms:
Semester 1,
Semester 2,
Year (Sem 1 & Sem 2),
Year (Sem 2 & Sem 1)

Partner University Homepage:
Click to visit
Program Details: - unrelated header
Program Details:
Program Description:
Program Description:
About
Hebrew University of Jerusalem



Location: Jerusalem
Year Established: 1918
Student population: 23,000

About
Hebrew University of Jerusalem is Israel's highest ranked university and leading research institution. Albert Einstein was one of its founders and it's recognised internationally for its research excellence – it's one of the top universities in Europe for winning competitive grants for young researchers and has produced 8 Nobel Prizes as well as Fields Medals and the Israel Prize.

Highlights
There are three campuses in Jerusalem: Mount Scopus for humanities and social sciences, Edmond J Safra Campus for sciences and the Ein Karem Campus for medical sciences. There are great sporting facilities, among the best in the country, as well as 11 libraries, several computer centres and numerous student activities including social, cultural, artistic and spiritual opportunities.

Unique characteristics
The University stresses excellence and offers a wide range of study opportunities in the humanities, social sciences, science and medicine. Its world class exchange programs offer both theoretical and practical instruction and you'll have the chance to study Hebrew.

Location
Jerusalem is a centre of world religion and is one of the holiest cities for Jews, Christians and Muslims. The Old City is a must-see pilgrimage destination, full of sacred buildings and religious relics where you can touch the stones that prophets, kings and crusaders touched thousands of years ago. With all the exotic attractions of the Middle East, including souks and spice markets, Jerusalem also offers modern dining and nightlife as well as the incredible Israel Museum and Yad Vashem Holocaust memorial.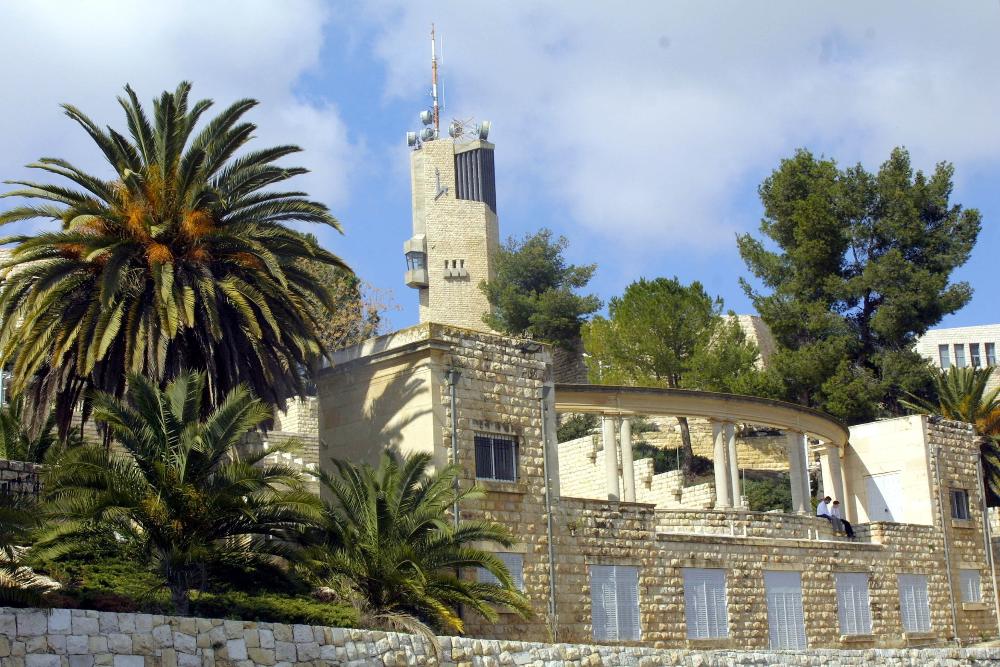 Academic Information
Course Catalogue
Information about academic studies at the host university.

Subject Area/s:
| | | |
| --- | --- | --- |
| Archeology | Economics | Education |
| Fine Arts | History | Languages |
| Literature | Law | Philosophy |
| Religion | Social Sciences | Science |
Exclusions apply: Medicine and Veterinary not open to exchange students. Does not offer Architecture.

Teaching Periods: Semesters/Terms
Autumn Semester: October - December
Spring Semester: March - June

Credit (Full-Time Load/Semester)
| | |
| --- | --- |
| University of Sydney | Host University |
| 24cpts | 15 Credits (min) |
The above full-time load is indicative only.
Applications for academic credit are assessed by the relevant University of Sydney faculty/department based on: study load, contact hours, assessment requirements and level of study.
Grading System
Letter grades are awarded by the host university based on the 100-point scale. More information on the host university's grading system .

Transcripts Issued by Partner
Transcripts will be available at the end of your exchange period.
Languages
Language of Instruction
Classes at the host university are taught in English and Hebrew. Modern Hebrew language courses are available.
Living
What is the host city like?
Find out more information about the host city.

Please read the Smartraveller advice regarding travel to Israel.

Accommodation
Housing options are offered by the host university.

Cost of Living
Use this guide to estimate living expenses associated with studying overseas.

Insurance
Students are required to obtain health insurance valid during their exchange.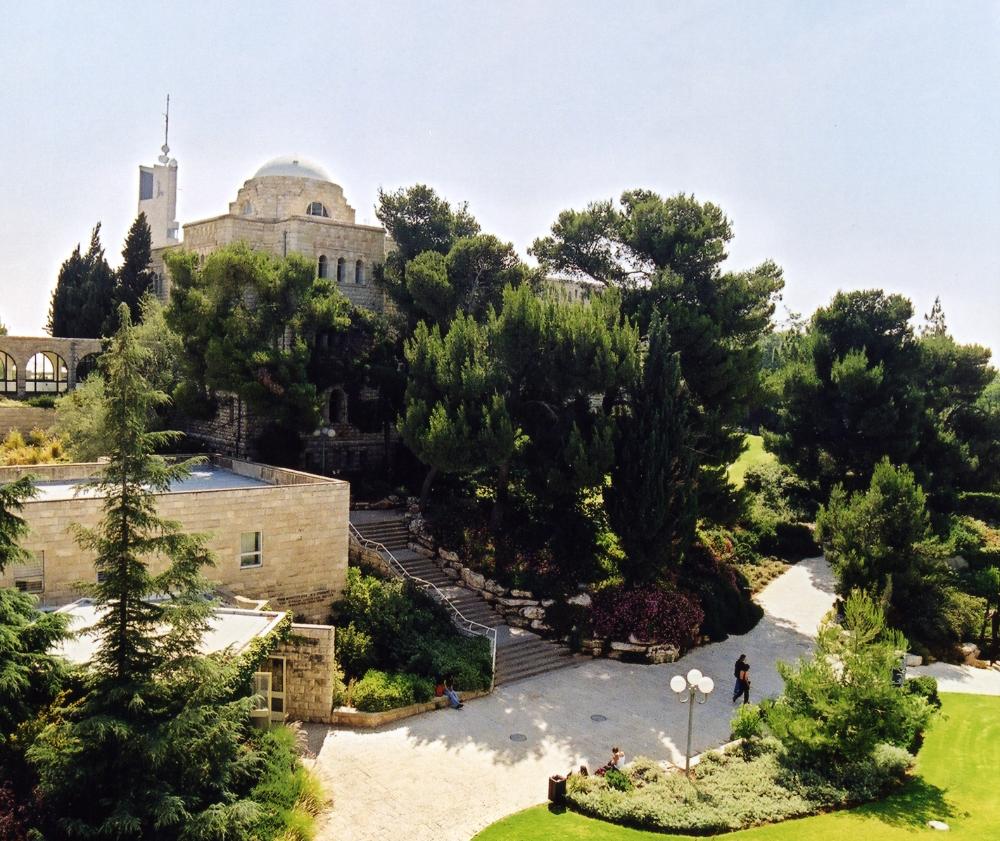 Useful Information
For Exchange/International Students
Specific information for exchange students provided by the host university

Semester/Term Dates
Access the University's calendar links

Orientation
Orientation will be held at the beginning of the semester.

Support Services
The Office of International Programs provides services and assistance to exchange students.

Visas
Information from the Embassy of Israel in Australia
Student Experiences
Adam Liskowski
Bachelor of Laws/Bachelor of International and Global Studies

Host city highlights
Jerusalem is a city full of history so there's a lot of different sights to see in its old city, you could really spend days in just there. Each quarter has special religious sights and the culture changes immensely as you go between each one. It's just beautiful walking between the old walls and every time I went there I discovered something new I hadn't seen before. The best view is from the Austrian hospice near the Damascus Gate. Leaving the old city there are always fun events, sometimes running a week-long like the music or light festivals (which were free). For the best view of the old city climb up the Mount of Olives. Also it is worth trying out the top-class museums near the science campus. Whenever there's a Jewish (or Muslim holiday in East Jerusalem) the city stops and there's huge celebrations in the streets with music and it's a really unique experience.

Uni life
Staying in the student accommodation I met a lot of other international students really quickly. There is a bar in the student village where I would meet people but mostly you meet other students through classes and mutual friends. Meeting the local students was more difficult since we take separate classes to them in the International school (although you can opt for mixed classes, it is just on a different schedule) and many of them live in the city itself. However, the language barrier is not much of an issue as most of them speak very good English. The student union also tries to organise events for both local and international students to get them to meet and mingle.

Study
It really depends on what field of study you're in, but I can speak from my experience in the Arts and Languages areas. 1 credit is usually equivalent to 1 hour a week. Majority of the arts courses in the international school are 3 credits, in the university faculty courses they are 2 credits and for languages they are 6 credits. The required amount was 15 credits so that would be how many hours you'd have. I took 17 credits so obviously had more contact hours. The class sizes were small and intimate which I really enjoyed. Maximum 30 in a class but most of mine were smaller than that. I got to know the other students well throughout the semester. My classes only had a midterm and final assessment in the form of either an essay or exam. Some of my friends had more essays to submit during the semester though so it varies. The class format for arts courses were a mix of a lecture and a tutorial but the language ones were more like seminars. They were interactive and easy to participate in. The professors were very proficient and focused more on what we were learning rather than us getting good marks. They weren't afraid to deviate from the syllabus to talk about current events and what was happening on the ground in Israel/Palestine.

Cuisine
The food is amazing but there is a huge range price-wise. The cheapest option which is also the authentic local food is falafel and salad in pita bread (you can get chips in it too). Another must-have is a bowl of hummus which you normally share between 2 people and can get lots of different toppings like meat, mushrooms, hard-boiled egg and you eat that with pita and falafel. For meat-lovers shawarma is the thing to eat, it is shredded meat and salad in a pita or laffa wrap bread and is delicious and a great late-night food. Jerusalem also has excellent dining options if you feel like spending a bit more, the best place is in Machane Yehuda market where there's lots of bars and restaurants with different cuisines. Don't waste your time with Asian food though, it is overpriced and subpar compared to Australia. I recommend sticking with local middle eastern and Mediterranean food as that's the food you'll find better in Jerusalem than back in Australia.

Housing
The housing initially was alright but ended up being a really good experience and they housing office was quite helpful. I lived in an apartment in the student accommodation which only students could enter (guests had to be signed in) so it was very secure. I had 2 flatmates and there was a shared kitchen, bathroom and 2nd toilet. I was placed in the old building which did not have air conditioning or a living room and no lifts, however the new building despite having those things still had the same basic kitchen so there wasn't much difference between the apartments. Another option was to share a dorm room in a different complex, but I wouldn't recommend that as you have less privacy and must share a kitchen with the whole level. You could also find off-campus housing in the area or in the city centre and people I know who did that enjoyed that as well. I enjoyed my time and made lots of friends living in the student accommodation but honestly both options are good.

Money matters
My budget excluding accommodation was around $5000 and that was definitely adequate, and I was below budget with money to spare at the end. If you avoid going out for food and cook mostly at home, you save a lot more money and this includes bringing your own lunch to uni and not using the cafeterias which are expensive. I also went on trips around Israel and went to Greece, staying in hostels or Airbnbs. I wasn't able to work while studying as you require a separate visa for that, but I had friends who did babysitting for English speaking Israelis and that could be a good option if you need some extra cash.

Getting around
Jerusalem has buses and a light rail which costs 5.90 shekels (roughly $2.20 or less) for a ride but you get free transfers within an 1hr and half. If you apply a student discount you get 33% off that amount but I did something different. I prepaid for unlimited transport in Jerusalem for the entire semester for around $210 and it gave me 50% off all inter-city transport in Israel as well. This is definitely the best option if you want to be worry-free during your time there however if you prefer paying as you go, the regular student discount is still good. Jerusalem buses are not the best but not really that different from Sydney, they run late sometimes because of traffic but are generally reliable and if you use the app Moovit (rather than google maps) you can get live times and live directions. The light rail has only 1 route (though they are building more) which for students is useful as it goes between the city centre and a stop about 8-10 mins walk from the student accommodation. This always runs on time unless there is a suspicious object found on the tracks and is very reliable. It only runs till midnight though so for late nights you'll need to take the buses which run all night (certain lines only). It can be very crowded in the light rail so just prepare for that and Israelis will be pushy. Also, there are always inspectors on the light rail so don't forget to validate your card. For travelling out of Jerusalem, the buses basically go anywhere in the country and are reasonably priced. They are almost finished building a train to Tel Aviv and the airport as well.

Travels
Israel heats up very quickly, so it is more ideal to do most of your travels before June but the main spots to go to before summer would be Masada, the Dead Sea and Eilat. Other parts of the country are ok all year round but the coast can be very humid, so you'll probably spend most of the hot summer days at the beach. I visited Tel Aviv a lot because it's the coolest and most happening city. There's beaches, shops, restaurants, cafes and the best nightlife in the country. It's only an hour from Jerusalem so it's really easy to go for the day or for a weekend. The best way to get there is by bus however they're building an electric train which should be finished in 2019. Depending on your group size staying in a hostel or AirBnB is the best and cheapest option. Booking in advance will also save you money but last-minute trips will still be affordable. Hostels are great for meeting people and good for pairs or solo travelling. If you just want to relax with friends or prefer more privacy AirBnBs are the same price if not cheaper and have locations all around the city. Avoid South Tel Aviv locations as these are not safe at night. Other areas which are amazing to explore is the North, Galilee and the Golan Heights. Haifa and Acre are must-sees in the North. Both are mixed Jewish and Arab cities with Haifa having cool, alternate vibes and Akko having the quaint old town. In the Galilee and Golan Heights there are great hiking trails and beautiful mountain scenery. Best accommodation option is camping so ask around for tents & other supplies from other local students. Israel is a really easy place to get around because of how small it is. Use buses for cheaper prices but if you're travelling to & from the North along the coast the train is significantly faster and more comfortable and only costs a little bit more. No need to book buses in advance unless you're travelling to Eilat. Use Moovit or the Egged website for up to date schedules.

Top tips
Researching your subjects before you arrive is important as it'll help you once you meet with your advisor to finalise your subject selection. The university doesn't mark harshly so don't stress too much about your uni work and make sure you balance it with a good social life. You can spend more time doing other things as you will only need to pass to get the credit. Feel free to negotiate with the professors about assignments, they are very flexible and accommodating. In terms of the housing, if you don't know Hebrew, staying in the Student Accommodation will be easier and smoother even if the apartments aren't always the best quality. Don't let them put you in dorms, they are old and poorly kept. If you are uncomfortable with your living situation or classes, make a big fuss and then they'll listen to you.

Want to read more student experiences from the Hebrew University of Jerusalem? Read more here.