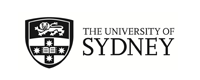 Humboldt-Universitat zu Berlin EXC
Berlin, Germany
(Outgoing Program)
Program Terms:
Program Terms:
Semester 1,
Semester 2,
Year (Sem 1 & Sem 2),
Year (Sem 2 & Sem 1)

Partner University Homepage:
Click to visit
Program Details: - unrelated header
Program Details:
Program Description:
Program Description:
About
Law students must lodge their application through the Sydney Law School directly.
Location: Berlin
Year established: 1810
Student population: 33,000

About
Founded in 1810 by Wilhelm von Humboldt as the "Mother of all modern universities", Humboldt-Universität zu Berlin gave rise to the modern concept of a university by combining education and research. Since the reunification of Germany in 1990, the University has become the institution of choice for students from around the world due to the breadth of its courses and quality of its research – it's one of the top 10 German universities and has been chosen as a "University of Excellence".
Highlights
Located in the heart of Berlin, Humboldt-Universität is well known throughout the world. It offers a complete range of courses plus countless opportunities outside the classroom – there are sports, choirs, extensive language tuition, the Humboldt orchestra and good facilities for international students.

Unique characteristics
Humboldt-Universität has 11 faculties and several interdisciplinary institutions, clusters and graduate schools. It offers 185 study courses. Some of its most interesting programs are in statistics, management science, polymer science and German and European law. It has a unique gender studies program and it is particularly strong in the Arts and Humanities.

Location
Berlin is the party city that never seems to sleep. Here you can enjoy entertainment in small basement venues to huge dance clubs, sample German food and beer, go to the symphony or theatre, and learn about the city's rich history. The University is based at the former Palais of Prince Heinrich on the avenue Unter den Linden, an important part of the city. There are three main campuses across the city.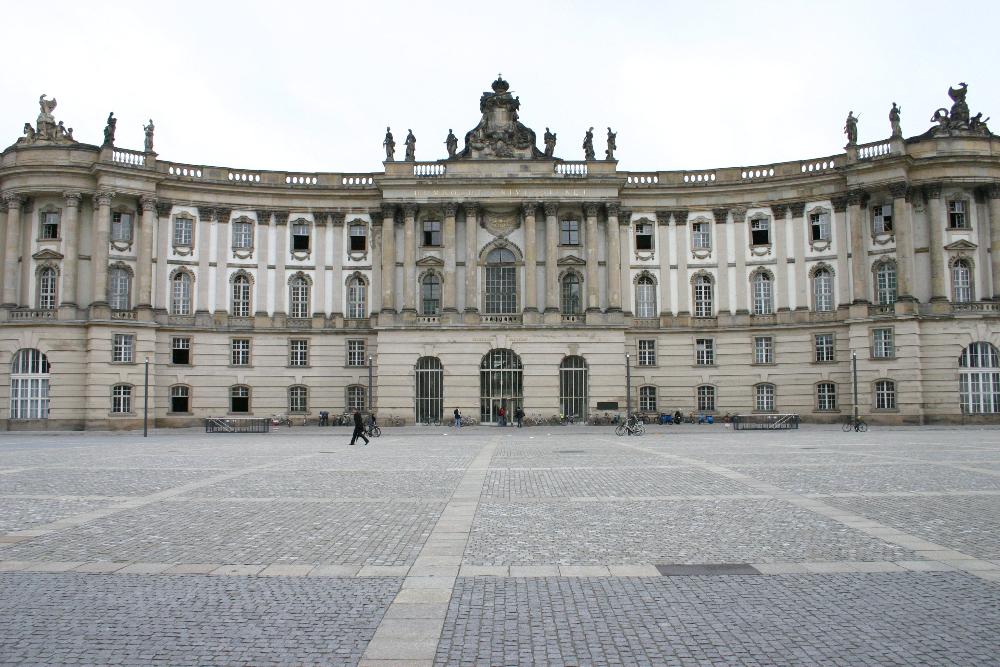 Academic Information
Course Catalogue
Information about units of study at the host university.

Subject Area/s:
| | | |
| --- | --- | --- |
| Arts and Social Sciences | Business | Science |
| History | Mathematics | Languages |
| Agriculture | | |
Exclusions apply - B2=C1 level required for German instructed units. Priority given to language majors. Law via faculty-agreement.

Law students must lodge their application through the Sydney Law School directly.
Credit (Full-Time Load/Semester)
| | |
| --- | --- |
| University of Sydney | Host University |
| 24cpts | 30 ECTS |
The above full-time load is indicative only. Applications for academic credit are assessed by the relevant University of Sydney faculty/department based on: study load, contact hours, assessment requirements and level of study.

Grading System
Classes at German Universities are graded on a scale of 1-5, with one being the highest possible score and 5 a fail. More information on the host university's grading system.

Transcripts Issued by Partner
Transcripts will be available at the end of your exchange period

.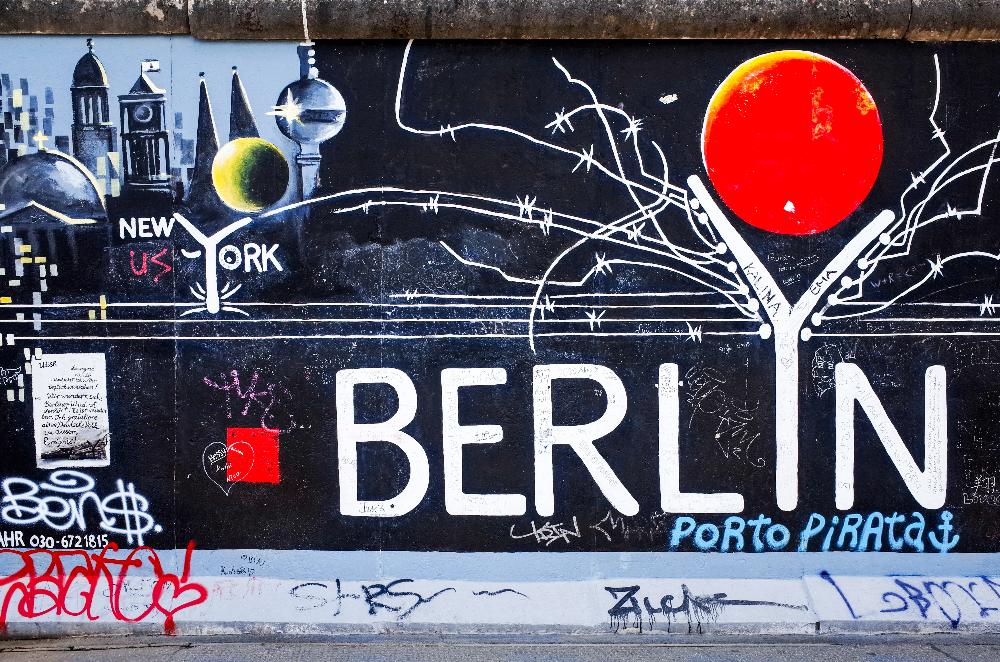 Languages
Language of Instruction
Classes at the host university are taught in English and German.

Language Requirement
See language requirement for exchange students. Pre-semester German language courses are available.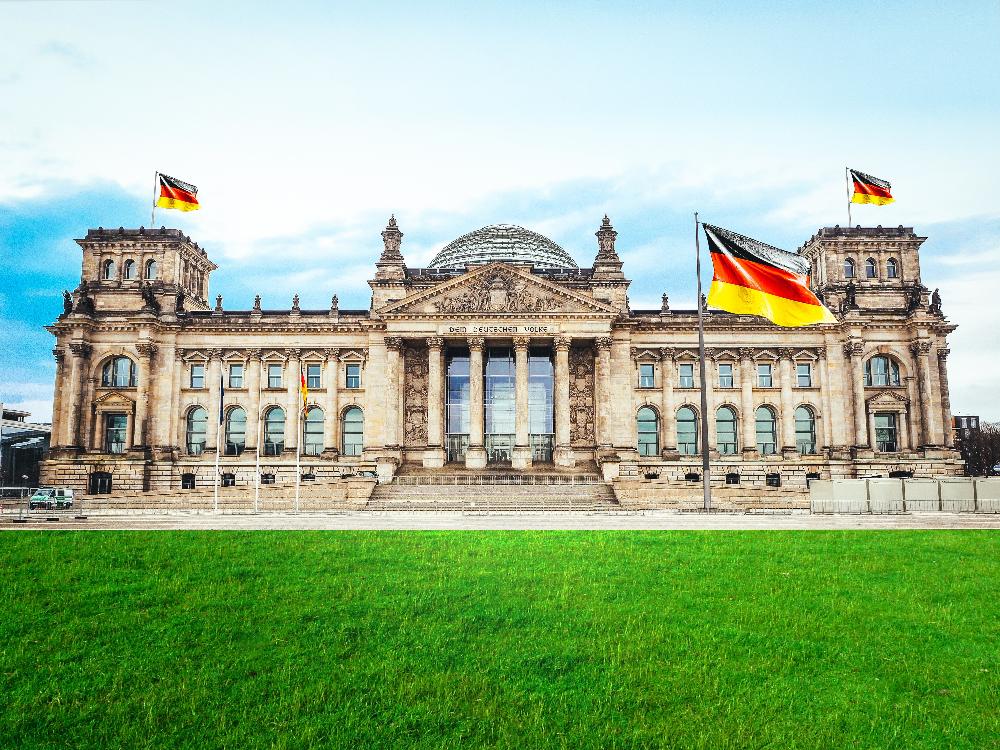 Living
What is the host city like?
Find out more information about the host city.

Accommodation
Housing options are offered by the host university.

Cost of Living
Use this guide to estimate living expenses associated with studying overseas. Students pay a fee of approximately €300 per semester to cover university administration fees as well as the "Semester Ticket". With a "Semester Ticket", students can use Berlin's entire public transportation network for 6 months with no additional charge.

Insurance
Students are required to obtain health insurance valid during their exchange.
Useful Information
For Exchange/International Students
Specific information for exchange students provided by the host university.

Semester/Term Dates
Access the University's calendar.

Orientation
Orientation and enrolment take place during the first week of October (winter semester) or first week of April (summer semester).

Support Services
A range of support services are available to students at the host university.

Visas
Information from the host university.
Information from German Missions in Australia.
Student Experiences
Martin Coxell
Bachelor of Arts, Semester 1, 2016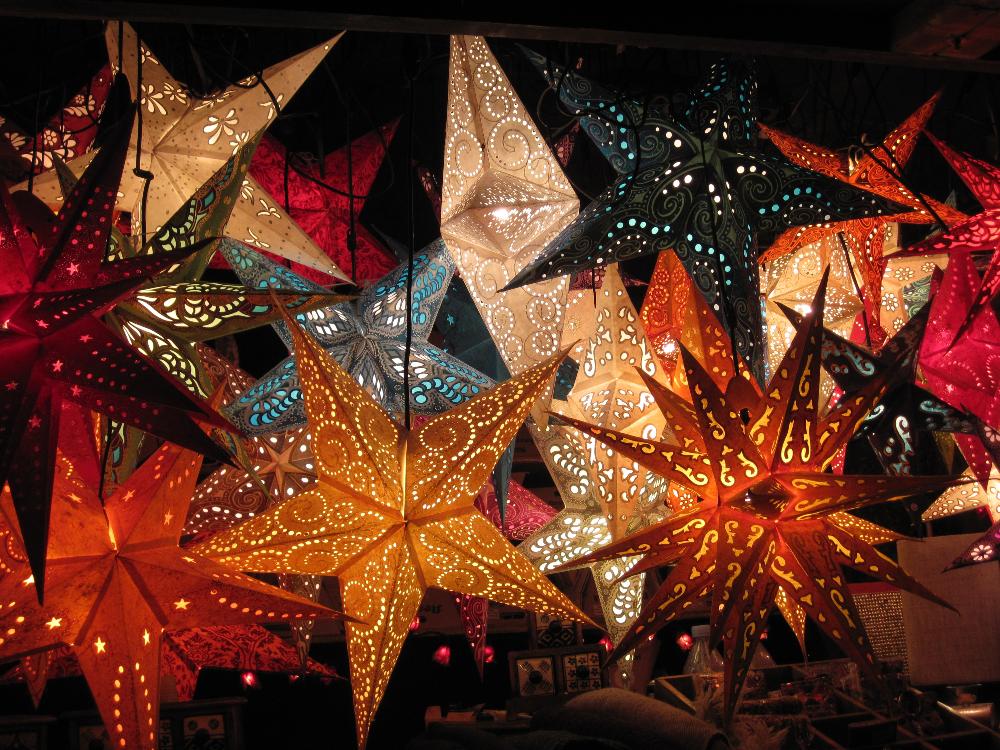 Host City Highlights
Berlin must dos
1. Open top bus tour is a great introduction and orientation to the city
2. Visit to the Reichstag building and the dome. It's free of charge but you must book this online ideally a week or more before you visit as it's popular and they do security checks. Alternatively you can go there in person and queue up to 48hours before visit. https://visite.bundestag.de/BAPWeb/pages/createBookingRequest.jsf?lang=en
Select ""Visit the dome""
3. Deutsche Historisches Museum is fascinating. Also on the Museum Island there are amazing museums such as Pergamon, and Alte Museum with lots of Classical Greek / Roman art.
4. Schöneberg (where I lived) is a lovely open minded, gay friendly suburb. Try the bars and cafes on Motzstrasse and Fuggerstrasse.
5. A visit to the Olympic Stadium (built for 1936 Olympic Games) is fascinating.
6. Make a reservation at the oldest restaurant in Berlin, Zur Letzten Instanz . Napoleon ate here and the Beef Roulade is divine! http://zurletzteninstanz.com
7. Go up the Fernsehturm (TV Tower) in ALexanderplatz for amazing views of city. Book online to avoid queues. https://tv-turm.de/en/homepage/
8. FESTIVALS include
1. Mai - May Day festival in Kreuzberg is great for street music, parties, food
Mid-May Karnival der Kulturen
June - Berlin CSD
There are so many amazing events in Berlin the problem will be lack of time!

Uni Life
The International Club 'Orbis' for overseas students arranges many socials and orientation events and I encourage exchange students to attend as many as possible. For example, there are university tours for each Institute, and specific tours for the library, and Mediatek in the Sprachzentrum. The latter is great as this is a little known library with great WIFI, computers and plenty of space unlike the main library, the Grimm Zentrum, which is given that name for a reason!
Orbis also arrange Stammtisch and tandem language partner events, plus a whole host of Berlin touring events including boat cruises on the Spree, treasure hunts and trips to other cities such as Lübeck.
There are literally hundreds of Sporting clubs and societies. There is a university gym which I used at the Campus-Fit Mitte which was about €60 for 3 months so dirt cheap.
Recommendation - Join the Facebook Group below for details of all the social events and tours etc.
www.facebook.com/orbis.humboldtianus

The local students you'll meet in class and are friendly if you make the effort to talk to them, especially if you mention you're from Australia :)

Study
In order to achieve close to 30 ECTS points for the semester, I took two Modules, Deutsche Literatur und Französische Literatur, from the Fakultät Phil II (worth 10 ECTS each), one Berlin Perspective course (worth 5 ECTS) and one Sprachzentrum course (3 ECTS).
Each Module consisted of at least one Vorlesung, which last for 1.45 hours. In addition there are one or two seminars included in each Module that also lasted for 1.45 hours each week. All these are taught in German.... don't worry, at first it will be daunting but it does get better.
The Berlin Perspective courses are geared towards exchange students and largely taught in English. I studied Berlin Electronic Music and subcultures which was great fun, but also surprisingly academic with many readings on theory of culture, history, politics etc. That was 1.45 hrs per week.
Finally I took a German grammar language course from the Sprachzentrum which was also excellent.
The assessments are a mixture of Hausarbeit (submitted at end of semester), reports, short tests and group presentations. The workload was overall about similar to Sydney, though perhaps more challenging if all your courses are taught in German. That's way the Berlin Perspective courses offer a respite and opportunity to study Berlin-specific cultural issues and themes.

Cuisine
Kebabs are very popular with the Turkish influence and cheap too. I liked the Haloumi vegetarian option. Currywurst is of course an iconic dish.
The Mensa university canteen is fabulous - cheap, healthy and heavily subsidised. I ate there almost every day.
Otherwise eating out in Berlin is generally cheaper than Sydney. Friedrichshain is a mecca for cheap, plentiful cuisine and there were a surprising number of Asian restaurants throughout Berlin including good Vietnamese and Thai.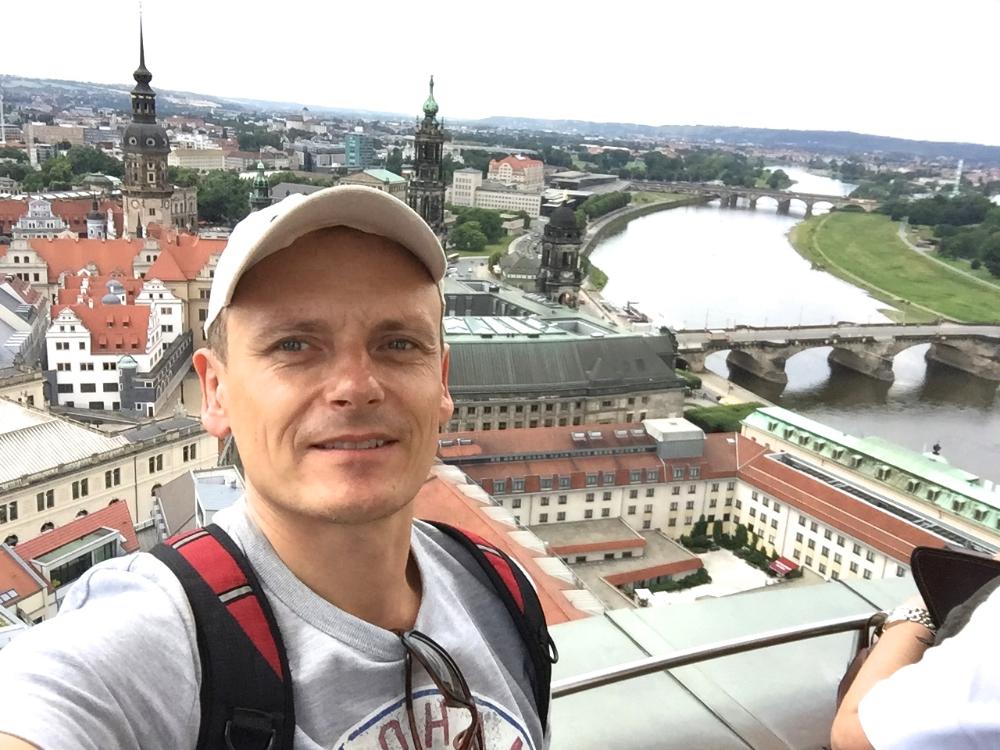 Housing
Housing is becoming very competitive in Berlin so try to get sorted as early as possible! There are several apps and websites where you can find Wohngemeinschaften (WG) = flatshares.
Try
www.wg-gesucht.de/
https://www.wg-suche.de/

There are also the University provided accommodations, though I didn't use as I was lucky enough to have friends I could stay with.

Money Matters
Berlin is cheaper than most other German cities such as Hamburg and München. I didn't work but my funds managed to tide me over. Try to do a budget before you go and stick to it. Many things are free or subsidised or discounted for students. The transport is amazing and included in your Semester ticket which you pay for.
You can claim a refund for the unused portion of your Semester if you leave early. For example, I paid for summer semester which runs April-September, but as I returned to Oz end of July was able to claim back Aug & Sep which was about €60 refund of the original €250.

Getting Around
Amazing - see above.
Download the free App
VBB Bus & Bahn

Travels
Flix Bus is amazing - very cheap with regular connections to Germany and rest of Europe.
Forget DB Bahn - expensive and less frequent.
I went to München for Christopher Street Day festival and had an amazing time. It's such a beautiful city though not so much fun as Berlin in my opinion.
Also went to Usedom on Baltic Sea for a girlfriend's birthday weekend. It's on the border with Poland so you can hop over to buy cheap alcohol, cigarettes and chocolate if you are partial to any of those vices.
I also went to UK for one weekend as there are cheap flights from Berlin with AirBerlin, Easyjet, Ryanair etc.

Top Tips
Just go - you will not regret it. If possible stay for two semesters as everyone that I know that went one didn't want to leave at the end.
Also do not worry if you feel overwhelmed and stressed out at the beginning - that is perfectly normal. Remember how you felt when you started at Sydney. They are great support networks consisting of Orbis and fellow students.
Berlin is a fabulous student city - good luck with your application.
Want to read more experiences from Humboldt? Find more here:
http://bit.ly/2fny0Sz