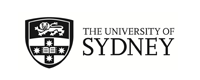 Freie Universitat Berlin EXC
Berlin, Germany
(Outgoing Program)
Program Terms:
Program Terms:
Semester 1,
Semester 2,
Year (Sem 1 & Sem 2),
Year (Sem 2 & Sem 1)

Partner University Homepage:
Click to visit
Program Details: - unrelated header
Program Details:
Program Description:
Program Description:
About
Location: Berlin
Year established: 1948
Student population: 29,000

About
Freie Universität Berlin is a leading research institution which is globally competitive and one of a few German universities to have been honoured with the Excellence Initiative. Located in southwest Berlin, it has many well-known alumni including former German President Roman Herzog, Foreign Minister Hans-Dietrich Genscher and Nobel Prize laureate in Literature, Herta Müller.

Highlights
The largest university in Berlin, Freie Universität Berlin is recognised worldwide for its research excellence. Once geographically isolated in West Berlin, it was forced to establish numerous overseas connections which today are a major draw card. It currently has partnerships with about 150 institutions worldwide and it attracts is a high percentage of international students, researchers, scholars and scientists.

Unique characteristics
Freie Universität offers a full spectrum of courses, with more than 150 different academic programs across the humanities, social sciences and natural sciences. It has a particular research focus on North America, Latin America, Eastern Europe, East Asia and the Middle East. Freie Universität is home to the Centre for French Studies and the Centre for Italian Studies as well as the Otto Suhr Institute, one of the most renowned political science institutes in Europe.

Location
Berlin is the party city that never seems to sleep. Here you can enjoy entertainment in small basement venues to huge dance clubs, sample German food and beer, go to the symphony or theatre, and learn about the city's rich history. Freie Universität is located Dahlem, a leafy residential district that houses several high calibre research and education institutions.
Academic Information
Course Catalogue
Information about units of study at the host university

Subject Area/s:
| | | |
| --- | --- | --- |
| Arts and Social Sciences | Business | Science |
| Visual Arts | History | Music |
| Education | Communications | Law |
| Social Work | History | Veterinary Science |
Exclusions - Very Competitive. 1-2 semester places. Priority for language majors

Teaching Periods: Semesters/Terms
Winter Semester: October-February
Summer Semester: April-July

Credit (Full-Time Load/Semester)
| | |
| --- | --- |
| University of Sydney | Host University |
| 24cpts | 30 ECTS |
The above full-time load is indicative only.
Applications for academic credit are assessed by the relevant University of Sydney faculty/department based on: study load, contact hours, assessment requirements and level of study.
Grading System
All departments, except for the Law Department, use the following grading scale:
Very good – 1,0-1,5
Good – 1,6-2,5
Satisfactory – 2,6-3,5
Sufficient – 3,5-4,0
Fail – 5,0
More information on the host university's grading system.

Transcripts Issued by Partner
Make sure you request your transcript be sent to your USyd Exchange Adviser before leaving Berlin.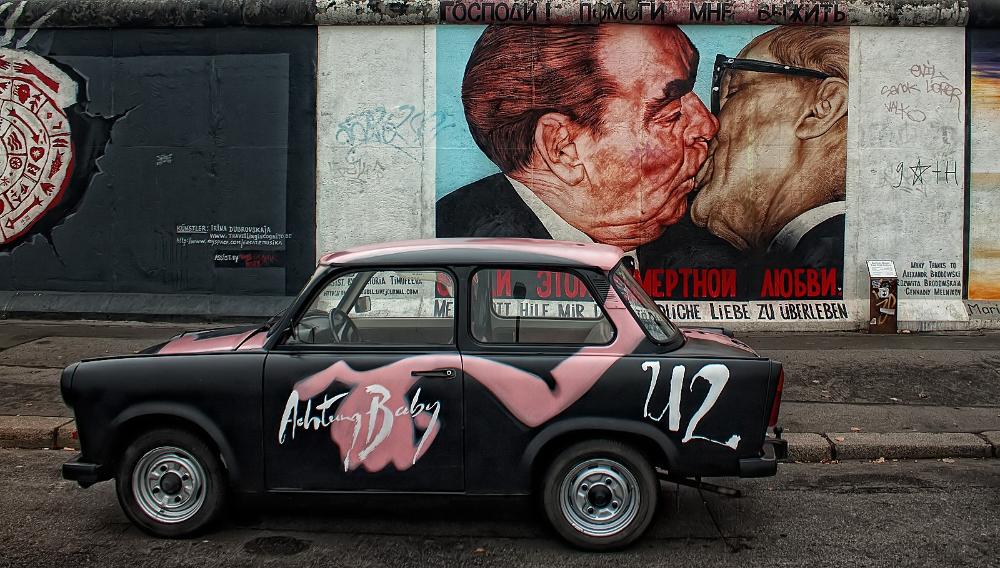 Languages
Language of Instruction
Classes at the host university are taught in German.

Language Requirements
See language requirements for exchange students. Pre-semester German language courses are available.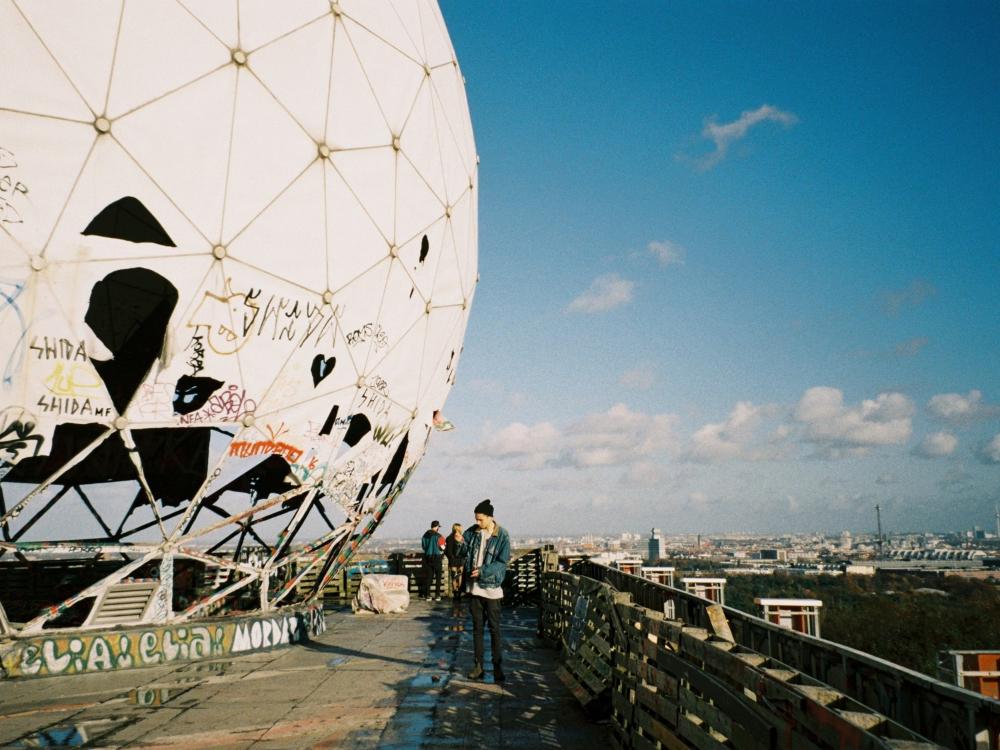 Living
What is the host city like?
Find out more information about the host city. Check out Berlin's top 10 attractions!

Accommodation
Housing options are offered by the host university. Since there has been a dramatic increase in student housing demand, students wishing to use the accommodation service must apply online prior to the deadlines (mid-June for Winter Term or mid-December for Summer Term) using the link above. Registrations will be dealt with on a first come, first served basis.

Cost of Living
Use this guide to estimate living expenses associated with studying overseas. Exchange students are exempt from university fees, but they still need to pay social fees of approximately €250 per semester. These are non-university related fees and pay for the student union as well as for a public transportation ticket for the whole area of Berlin for the entire semester. Students will be asked to pay the fees after arrival in Berlin as part of the enrolment process.

Insurance
Students are required to obtain health insurance valid during their exchange.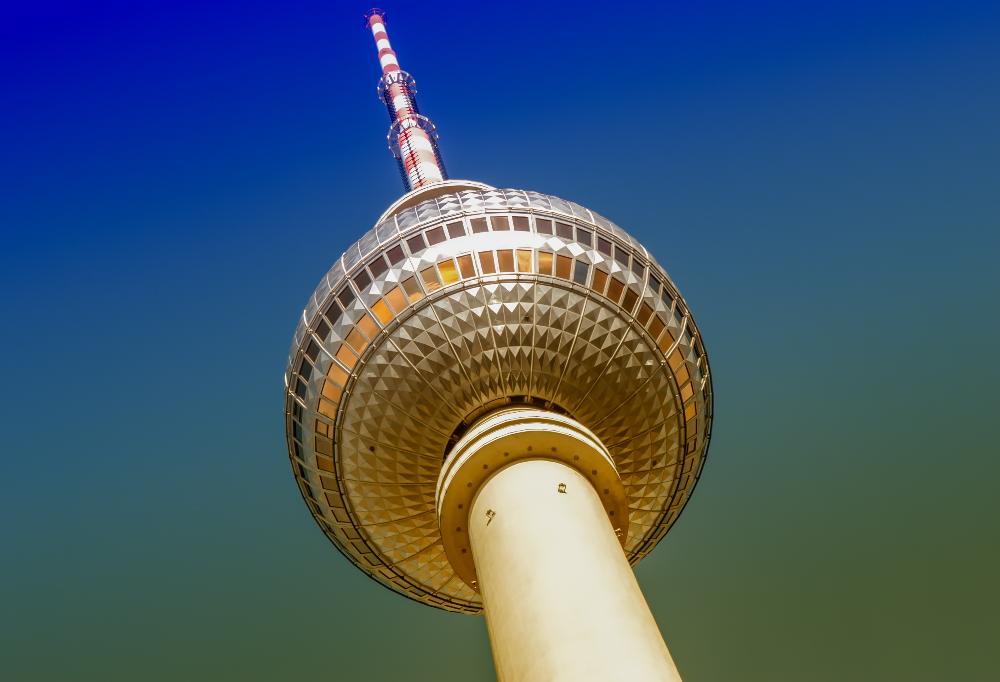 Useful Information
For Exchange/International Students
Specific information for exchange students provided by the host university.

Semester/Term Dates
Access the University's calendar.

Orientation
A mandatory orientation will be held prior to the start of semester.

Support Services
A range of support services are available to students at TUB, including General Academic Advising, International Student Mobility Services, Psychological Counseling and Disability Support Services.

Visas
Information from the host university.
Information from German Missions in Australia.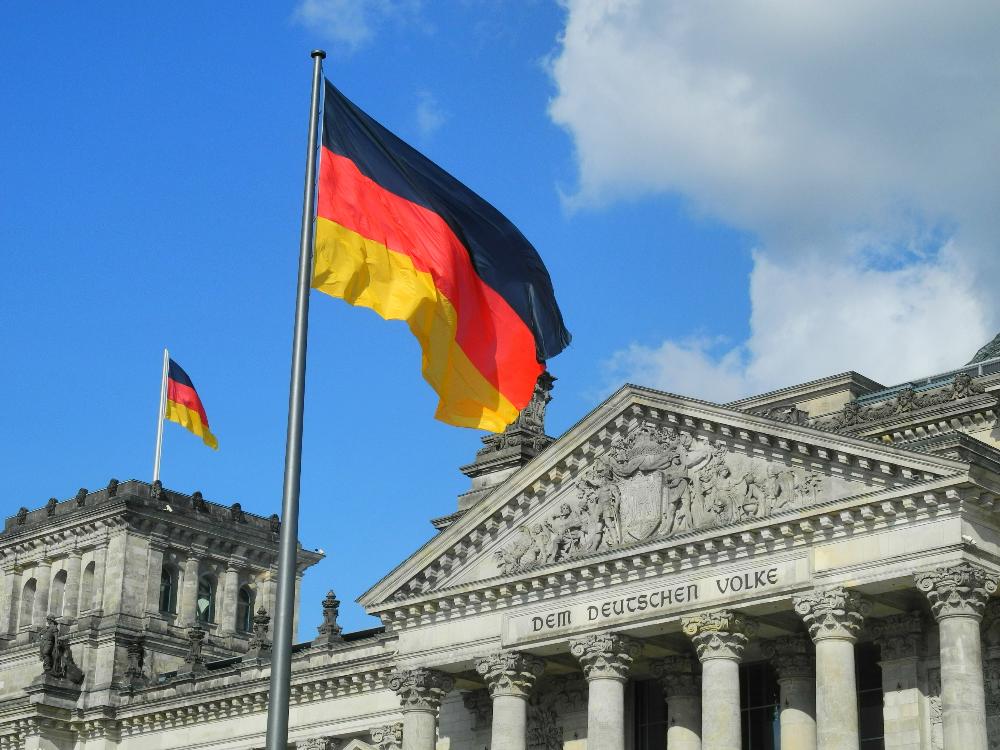 Student Experiences
Taylor Schulz
Bachelor of International and Global Studies, Semester 2, 2015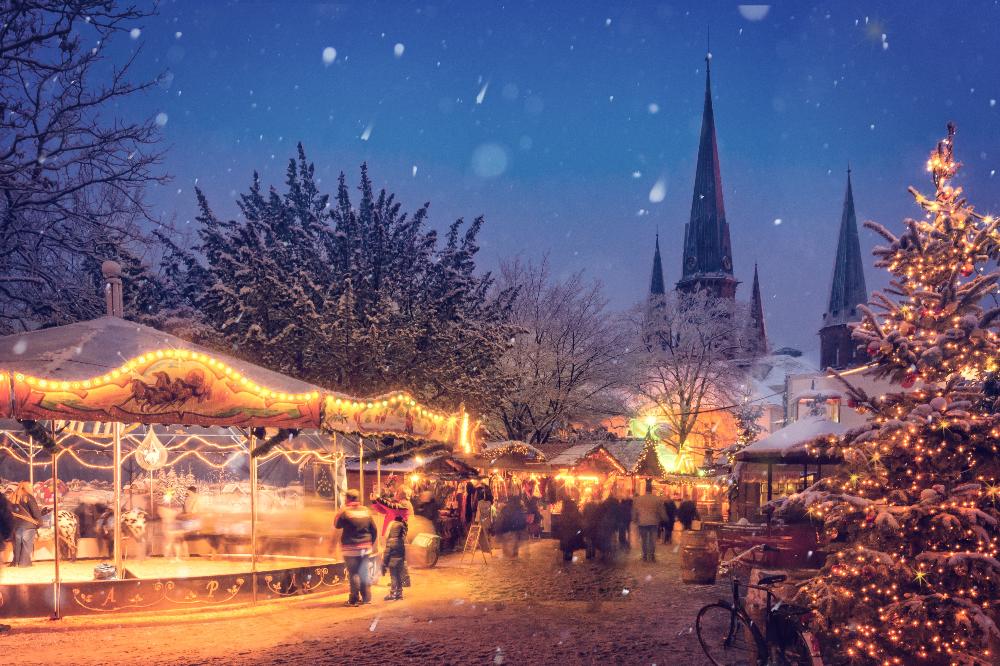 Host City Highlights
Berlin has a really good social, art and music scene, so there are often a lot of really fun festivals or concerts to go to (checking events on various Facebook pages will let you know what's coming up), such as the 1st of May festival in Kreuzberg, which is the Newtown of Berlin and is such a cool place to check out with street art everywhere and a very multicultural vibe (there's a good club there too called SO36). During the Christmas period there are Christmas markets everywhere (the prettiest one is in front of Schloss Charlottenburg) and on New Year's Eve everyone sets off fireworks everywhere, which is the best experience.

In terms of landmarks, the city is full of history so the city centre has many museums and memorials, though my favourite ones were the less touristic ones like the Tränenpalast which was a station where people from East Berlin would enter into the West. Tiergarten (the big park near Potsdamer Platz) is lovely for sun baking, going up to the abandoned spy towers at Teufelsberg is a bit of a trek but so worth it if you are into well-done graffiti and abandoned historical spaces, and the one hour train ride to Potsdam is worth it too, because the castles and buildings in that little town are amazing. There's honestly so much to do.

Uni Life
I don't know much about the clubs and societies of the university because I didn't really get involved due to my busy schedule, though I did pay to join the International Club in the first week like many exchange students. They organise a few trips and get-togethers, but most of the students who signed up don't really stay until the end of the semester, and a few of my friends said that they preferred trips that they organised themselves. There is a wide range of options for those who like sport (one of my friends chose a parkour class), and the people I talked to about them had generally good feedback about the groups. There's also an opportunity to become a tandem partner in order to improve your skills in a language, which can be a good way to make close friends.

Because of the history of the university as emerging as an alternative to East German education, and being a cultivator of the 1960s student protests in Berlin, it has maintained quite a left-wing atmosphere and a lot of the students are politically active. You'll see posters everywhere and many student-run cafes, as well as students offering information about current issues e.g. refugee housing.

To be honest, I didn't make many local friends because I didn't really make the effort, many of my classes were just for exchange students, and I had a lot of international students in my student accommodation who I made friends with, though I did meet local students in the classes that they took part in e.g. politics. I also met a few at parties and clubs and just through other friends.

Study
Overall I had around 12-15 contact hours per week, which is around the same as I had at USYD, though there are far less assessments at Freie. I took five classes in my second semester there (two German and three politics classes), and only ended up doing two tests just before the end of the semester, four presentations during the semester, and two essays after the semester was over (essays for politics aren't due until two months after the semester, which I honestly preferred as it made life much less stressful) on top of normal readings.

The classes were all seminars with no lectures (mainly based on the readings and often with a presentation given by the lecturer before discussion), ranging in size from 8-30 people (typically around 20), though I think there are limits to the amount of students that can partake in each class to prevent overwhelming numbers. I felt that the way of receiving information was much less spoon-feeding as it tends to be at USYD, and a bit more discursive.

Cuisine
There is almost no good Asian food in Berlin which made me discover how good we have it in Sydney. Though, there is a lot of Turkish food and kebab/kebap shops are on most street corners and they tend to be really good (Mustafa's is worth the hype I think, even if you have to queue up for a long time, and if you live near Freie Uni, the little kebab stand at Goerzallee/Drakestraße is sooooo good). Currywurst (sausage mixed with a ketchup and curry sauce) is a Berlin tradition, though you have to find a good one. Beer is cheaper than water so you'll find lots of that (alcohol in general is very very cheap), and all the students drink club mate, which is a caffeinated soft drink that I think is an acquired taste. There are so many sausages at the Christmas markets and you can try all different kinds, though the 'real' German food tends to be found in South Germany, not multicultural Berlin.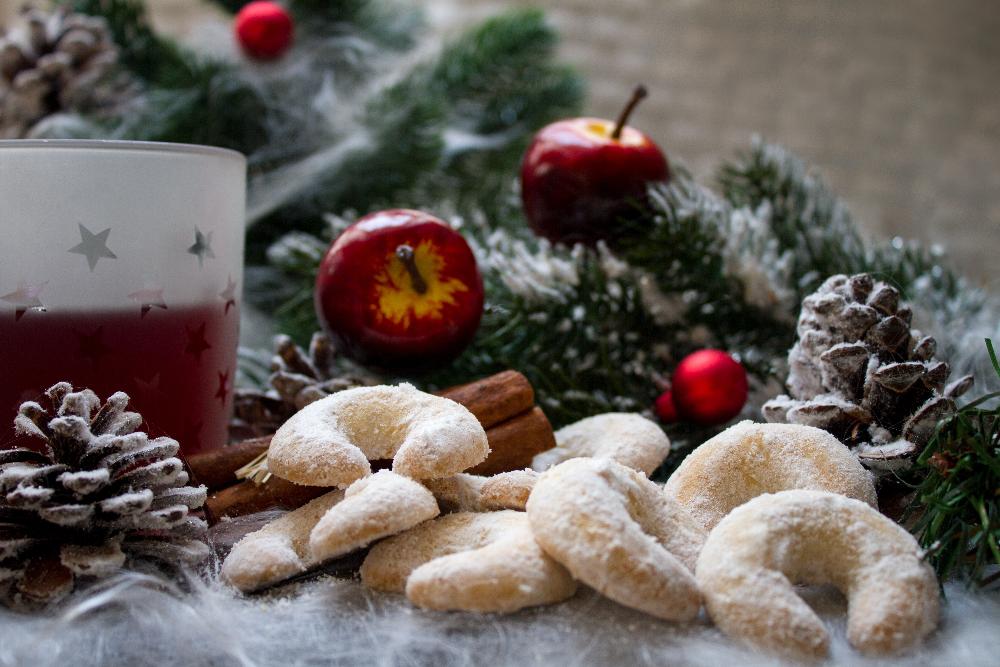 Housing
I opted for student accommodation and I am so glad I did. I got placed in Goerzallee (I think that was one of two or three options), which has three buildings, one of which is entirely made up of international students. The building itself had five floors, each with three apartments, and six people living in each (mixed genders, though my apartment was odd and was entirely female), so there were quite a few people to meet and it was really easy to make friends. I personally lived with an American girl, a Japanese girl, two girls from Hong Kong and a girl from Taiwan (I think the non-Europeans tend to be placed together and given a longer rental contract), though there were people from Spain, Italy, England, Ireland, Korea, Poland, Slovenia, Luxembourg, Austria, Hungary... everywhere. Most of them spoke English, but some only spoke German.

The building itself was not the most modern or advanced, but for what you pay for, it is acceptable. The cleaning service cleans the main areas every week day and can get quite agitated if things are left around, which can be annoying if you live with messy housemates as they may refuse to clean up after them. There were also some incidents of the cleaners stealing food etc, so just be wary and report anything unusual to the Hausmeister. They, and the Hausmeister (who you go to for repairs or for any problems regarding the accommodation) tend to only speak German, which led to a few funny exchanges.

I believe that our cohort was a particularly socially-oriented group, so we often had big parties in the entire building, or watched movies in someone's crammed little kitchen, or had drinks in the front yard with the other buildings. We organised themed parties, made big celebrations of peoples' birthdays and often had dinner with a big group of people every night, making it seem like a big family (I think the Spanish majority really influenced this dynamic). The social experience made my exchange so memorable, and I would not have changed it at all (it really depends on who you end up living with though, I guess). While it was a while away from the actual city, it was quite close to the university, and there were so many people living in the building that it was normal to just party in the apartments in your pyjamas.

I would definitely recommend student accommodation if you are into socialising and meeting people from all over the world! Most people I lived with renewed their contracts for the second semester, but for some reason the Europeans were forced to vacate around a month before the semester ended which was really inconvenient. There is the option to share an apartment with locals, or rent a single apartment closer to the city centre (student accommodation is not in the heart of the city), but it is harder to meet new people this way.

Money Matters
I didn't really have a budget, though I did save up quite a bit before I left, received the $1000 scholarship from USYD, and was eligible to receive Centrelink payments while on exchange as I had to live out of home to study, which was more than enough to cover everything. Berlin is much cheaper than Sydney in terms of accommodation (my rent was only 240 euros for an entire month), groceries and going out (sometimes there was no charge to get into clubs, and alcohol is so cheap anyway that I often just relaxed with students at home). When I came back to Sydney I had money left over, though this was used up within a matter of weeks, which really made me notice the difference between the two cities.

I know a few people who were able to work while studying e.g. at Dunkin Donuts or cinemas, and they have said that this is an excellent way to improve German skills and make friends. However, I chose not to in order to leave myself lots of time to travel and explore Berlin.

Getting Around
When you enroll in Berlin, you have to pay around 200-300 euros for a semester ticket, which lets you travel on all buses (most are double-decker!), metros (you will hear so many languages and see so many buskers on the metro), trams (because of the history east Berlin has trams and West Berlin has buses) and trains in Berlin, including as far as Potsdam. It is very handy to have, and if you lose it I think a replacement only costs 10 euros from the university. The German transport system is very efficient, though it depends how late at night it is, like Sydney (living near the university can be a hassle when it takes you three times as long to get back home after a night out). During the day, everything runs every 3-5ish minutes, even when you are not in the city centre. One important thing is making sure you end up going in the right direction on the Ringbahn.

Travels
I really made the most of the ease with which one can travel to so many different countries within Europe and ensured that I had a four-day weekend in my second semester so I could explore. Because I stayed for an entire year, I got to experience summer in Austria, Portugal and Spain, autumn in Prague, winter in Finland and Russia, and spring in France and Hungary, which was such an unreal experience. I travelled to places to visit friends I made while on exchange, like Greece and Slovenia, met up with family friends in Italy, and travelled solo throughout Croatia, Slovakia, Switzerland, Germany, Luxembourg, Denmark, the Netherlands, Belgium, England, Liechtenstein and Poland. If the opportunity arose I always said yes.

Initially I travelled using an Interrail pass, and did this again when I was travelling through a variety of countries for an extended period. I also took cheap and long night buses from Berlin to Holland for example, though I would only really recommend this if you are able to sleep on a bus and are okay with not being comfortable for extended period of time. This can be a really cheap way to travel if you do your research and travel with Flixbus or Megabus, and you can book tickets with very little notice. Flights with cheap airlines such as Ryanair are good for short trips, though MAKE SURE you leave enough time to go through the airport because these flights have desks that you have to walk a long way to, and are often at Berlin Schönefeld airport and not Tegel (yes, there are two airports completely apart from each other, and yes I almost missed flights because I didn't realise this).

I justified all my travel because of how much I spent on a plane ticket to Europe and how relatively cheap and easy it is to travel through Europe compared to Australia, though for someone with a strict budget this may not be as easy. If you travel with a group things tend to be cheaper, and if you ask people from the countries you are visiting for recommendations, they can often tell you how to save money in terms of getting there or where to go.

Top Tips
Learn about the history of Berlin at the uni, at museums, through people, and then go out and experience it first-hand because it's everywhere and it makes you see things differently. There are plenty of courses just for exchange students in German and English that specifically deal with various aspects of Berlin e.g. religion, 20th century history, architecture, literature etc., so if your degree allows it I would definitely recommend them (this is a really good way to meet people from all over the world who are in the same boat as you).

If you want to improve your German skills quickly, find a good tandem partner or attend classes in German, though this will require more effort during the semester. Also, when picking your subjects, you can't actually decide until the week before the semester, and what most German students do in the first week is register for and attend the first lesson of as many classes as they can/are interested in to scope out what they want to do, and then afterwards they only attend and sign up for what they finally pick.



Read about other students' experiences at FUB!