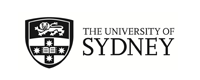 Albert-Ludwigs-Universitat - Freiburg EXC
Freiburg, Germany
(Outgoing Program)
Program Terms:
Program Terms:
Semester 1,
Semester 2,
Year (Sem 1 & Sem 2),
Year (Sem 2 & Sem 1)

Partner University Homepage:
Click to visit
Program Details: - unrelated header
Program Details:
Program Description:
Program Description:
About
Location: Freiburg
Year established: 1457
Student population: 24,500 (3,600 international students)

About
Located in Freiburg, the capital of the Black Forest, Albert-Ludwigs-Universität Freiburg is one of the top scientific research universities in the world and one of a handful of German universities honoured with the Excellence Initiative. It draws students from all over the world due to the breadth of the academic programs on offer and the quality of its teaching.

Highlights
Much of the university's popularity is due to its location – there's so much to do here, and it's close to the Alsace and Switzerland. But its prestige, international focus and the breadth of its subjects are also major draw cards. Many famous philosophers, researchers and as many as 19 Nobel laureates have studied and taught here.

Unique characteristics
With 180 degree programs and 11 faculties, the University offers the full range of subjects in the humanities, natural and engineering sciences, medicine, law, and theology. There's an emphasis on interdisciplinary study and research. It's well known for excellence in nuclear physics, polymer research, organic and macromolecular chemistry, developmental biology, engineering and economics.

Location
Many of the university's buildings are located in or near the old town, and students are closely connected to the vibrant life of the city. Situated between the Rhine Valley and the Black Forest, Freiburg is Germany's warmest city. Here you can cycle, snowboard, visit the nearby vineyards and enjoy the student nightlife.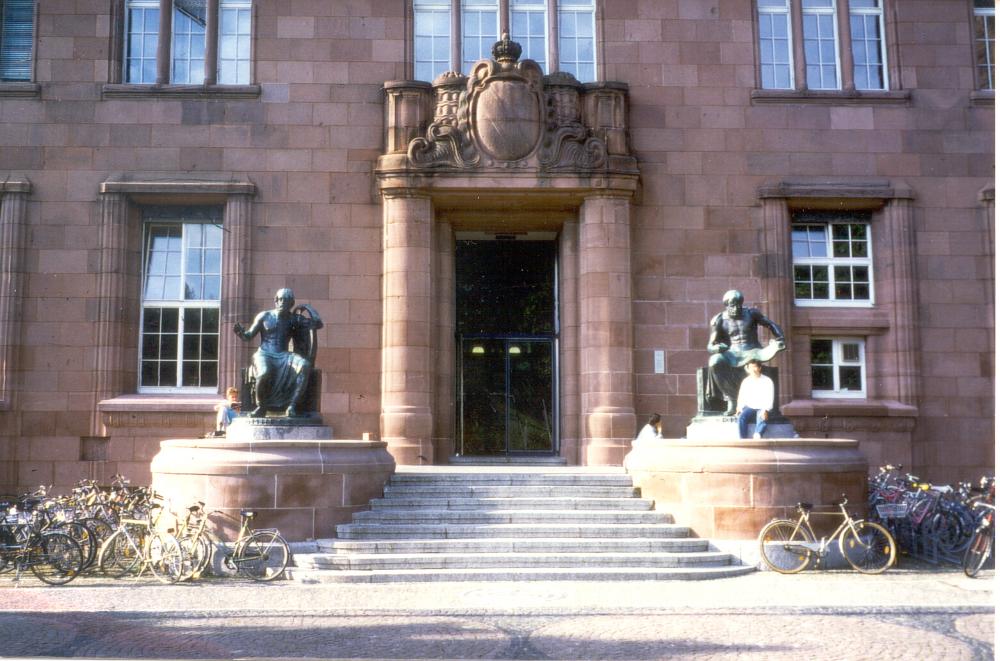 Academic Information
Course Catalogue
Information about units of study at the host university

Subject Area/s:
| | | |
| --- | --- | --- |
| Arts and Social Sciences | Business | Science |
| Languages | Law | Music |
| Visual Arts | Health Sciences | History |
Engineering Computer Science
Exclusions apply - Very competitive. 1-2 semester places. Priority for language majors
Credit (Full-Time Load/Semester)
| | |
| --- | --- |
| University of Sydney | Host University |
| 24cpts | 30 ECTS |
The above full-time load is indicative only. Applications for academic credit are assessed by the relevant University of Sydney faculty/department based on: study load, contact hours, assessment requirements and level of study.

Grading System
1,0 (excellent) – 95-100%
1,3 (very good) – 90-94%
1,7 (good, above average) – 85-89%
2,0 (good, above average) – 80-84%
2,3 (good, above average) – 75-79%
2,7 (satisfactory, average) – 70-74%
3,0 (satisfactory, average) – 65-69%
3,3 (satisfactory, average) – 60-64%
3,7 (sufficient, below average) – 55-59%
4,0 (sufficient, below average) – 50-54%
5,0 (failed) – 0-50%

Transcripts Issued by Partner
Transcripts must be requested end of your exchange period
Languages
Language of Instruction
Classes at the host university are taught in German, with a limited number of classes in English.

Language Requirements
Upon submitting your application for admission, you must provide evidence of having participated in a language course corresponding to at least CEFR level C1. Once at the University, students may take a German language course.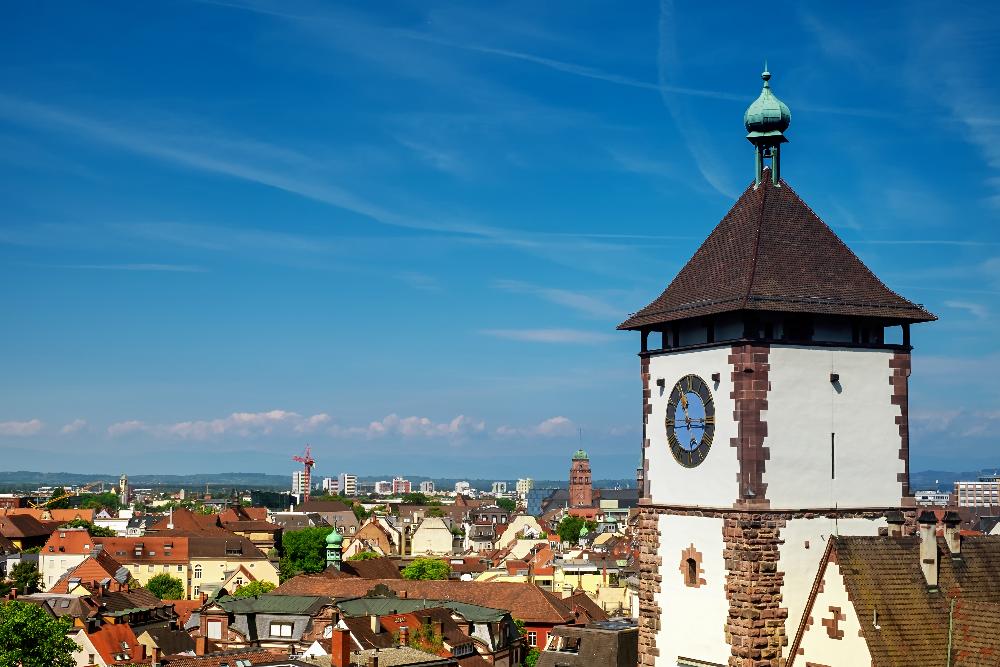 Living
What is the host city like?
Find out more information about the host city.

Accommodation
Housing options are offered by the host university.

Cost of Living
Use this guide to estimate living expenses associated with studying overseas.

Insurance
Students are required to obtain health insurance valid during their exchange.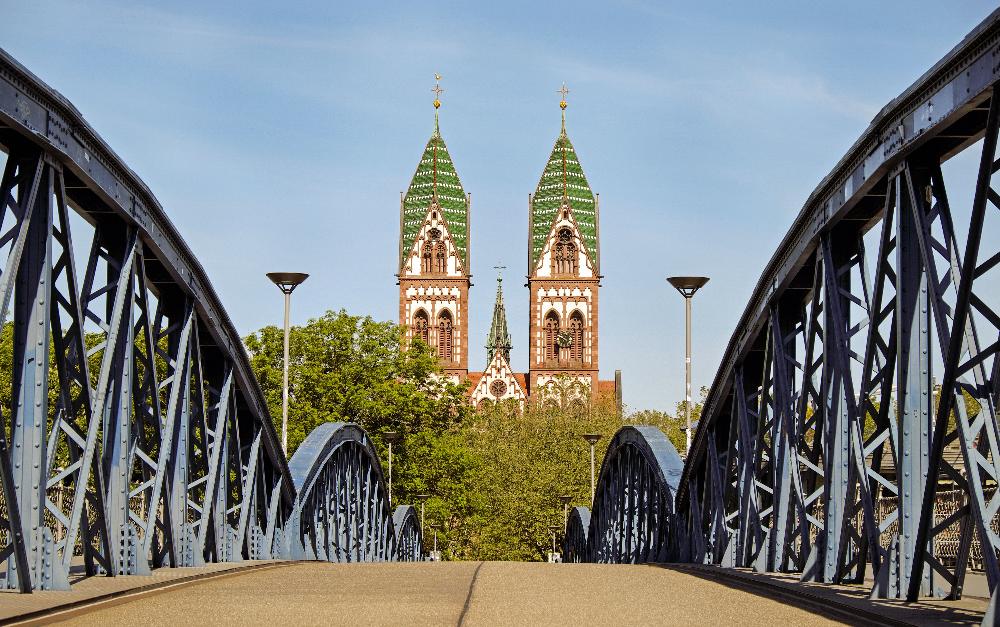 Useful Information
For Exchange/International Students
Specific information for exchange students provided by the host university.

Semester/Term Dates
Access the University's calendar.

Orientation
Orientation will be held prior to the start of semester.

Support Services
A range of support services are available to students at the host university.

Visas
Information from the host university.
Information from German Missions in Australia.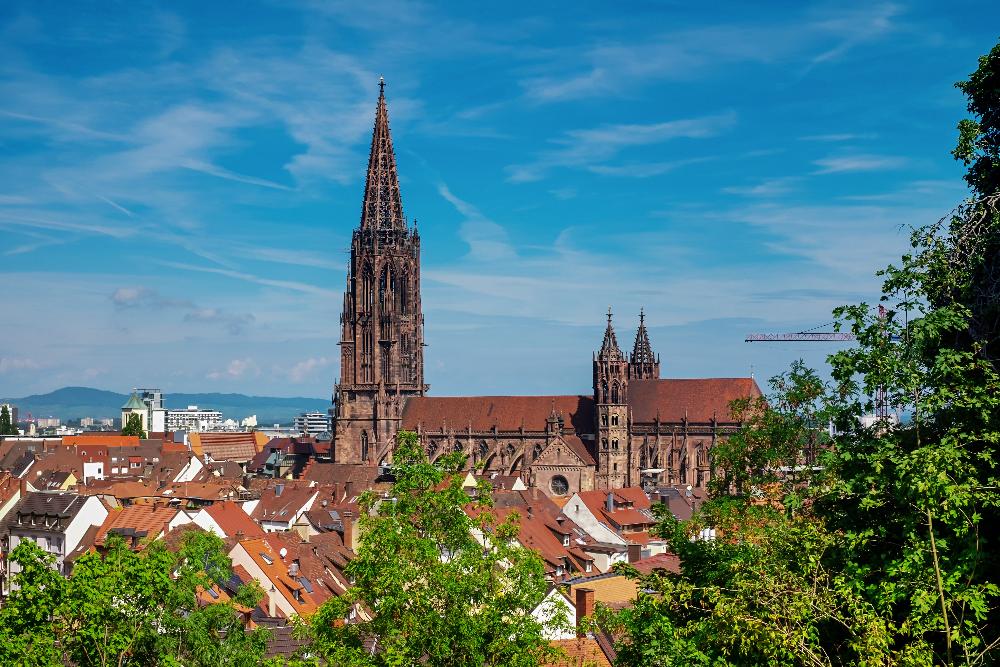 Student Experiences
Amelia Baggerman
Bachelor of Arts, Semester 1-2, 2015
Host City Highlights
Freiburg was such a great city in which to study with much natural beauty and many social/cultural events. I hiked in the mountains, swam in the lake, picnicked in the park and went to summer festivals, wine festivals and music festivals.

Uni Life
Unfortunately there aren't very many clubs and societies, but it was still possible to get to know the local students through other ways. There was the AKA film club, which offered cheap films almost every night of the week, and the international club. Heaps of the student dormitories have frequent events, so they're also a good way to mix and mingle.

Study
Unlike in Sydney, most of the lectures weren't actually tied to tutorials, so you didn't have to go to both. I chose to go mainly to seminars, because I found smaller groups provided more talking opportunities. They were mainly once a week for 1.5 hours and the assessment usually always included presentations and a big term paper at the end.

Cuisine
Local specialties were Flammkuchen, Maultaschen and Käsespätzle. I didn't try anything I wouldn't recommend.

Housing
I lived in 2 different student dormitories with other German and international students. My first was quite loud and not my type of atmosphere, but my second was much better. While it's quite a luck-of-the-draw situation with where you end up, I would probably still recommend this option. It's almost impossible to find private accommodation in Freiburg - there are too many students and too few rooms.

Money Matters
I didn't really have a budget as such, but I did do everything as cheaply as possible which worked well - I had plenty of money and nothing was really too expensive. I also got a job tutoring (mainly English, but also maths) which was fun and a great experience too, but the wages are much lower than at home.
Getting Around
Students can get around very cheaply with the semester ticket - an 89 euro ticket which can be used on every form of transport not only in Freiburg, but also all around the countryside too. This lasts 6 months and is really the best option available. I found the system efficient - the trams, buses and trains run regularly- and can get you most places you need to go, but preferred to just ride my bicycle. Almost everyone has a bike over there - it's a huge thing.

Travels
Cheap buses are definitely the way to get around. Check out busliniensuche.de for a good comparison. Trains can also be good, but book well in advance for cheaper prices and consider buying a Bahncard if you plan to take them frequently.

Top Tips
Buy a bike, especially if there for the summer semester. Also go on hikes and other outings with the Studentenwerk - they're quite cheap and a great way to explore the surroundings and meet new people.