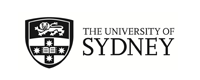 Universite de La Rochelle EXC
La Rochelle, France
(Outgoing Program)
Program Terms:
Program Terms:
Semester 1,
Semester 2,
Year (Sem 1 & Sem 2),
Year (Sem 2 & Sem 1)

Partner University Homepage:
Click to visit
Program Details: - unrelated header
Program Details:
Program Description:
Program Description:
About
Université de La Rochelle

Location: La Rochelle
Year established: 1993
Student population: 7,600

About
The Université de La Rochelle is a young and dynamic university offering innovative courses with an international focus. Situated in the sunny seaside town of La Rochelle, the University warmly welcomes international students.

Highlights
The University is an integral part of the local economic and cultural environment of La Rochelle. Students adapt rapidly to their new life here because it is welcoming and friendly, set in a lovely seaside location. Classes are taught in French but all exchange students are entitled to six hours of French lessons per week through the University Centre for French as a Foreign Language (CUFLE).

Unique characteristics
The Université de La Rochelle offers multi-disciplinary curricula in four main fields - Science, Technology and Medicine, Arts, French, Languages, Social Sciences and Humanities, and Law, Economics and Management. Curricula are developed in the context of the European Higher Education Area (EHEA) and resources are concentrated on two main priorities: Asia-Pacific and the Americas.

Location
La Rochelle is located on the Atlantic coast and is one of the largest French ports, with 1,000 years of maritime history including the Old Port, the arcades, the aquarium, and numerous monuments. There is a great quality of life here, with good public transport and plenty of open green spaces.
Academic Information
Course Catalogue
Information about units of study at the host university.

Subject Area/s:
| | | |
| --- | --- | --- |
| Arts and Social Sciences | Business | Science |
| Law | Engineering | Economics |
| History | | |
Exclusions apply - Priority for language majors.

Teaching Periods: Semesters/Terms
Semester 1: September- December
Semester 2: January - June

Credit (Full-Time Load/Semester)
| | |
| --- | --- |
| University of Sydney | Host University |
| 24cpts | 30 ECTS |
The above full-time load is indicative only.
Applications for academic credit are assessed by the relevant University of Sydney faculty/department based on: study load, contact hours, assessment requirements and level of study.
Grading System
A – 20 - 16
B – 14 - 16
C – 12 - 14
D – 10 - 12
E – 0 - 10 - Fail

Transcripts Issued by Partner
Transcripts will be available at the end of your exchange period.
Languages
Language of Instruction
Classes at the host university are taught in French. However, the Faculty of Arts and Social Sciences and the Faculty of Science both have a limited range of courses taught in English.

Language Requirements
A minimum B1 level of French is required at La Rochelle. French language classes at CUFLE are available to exchange students wishing to improve their French.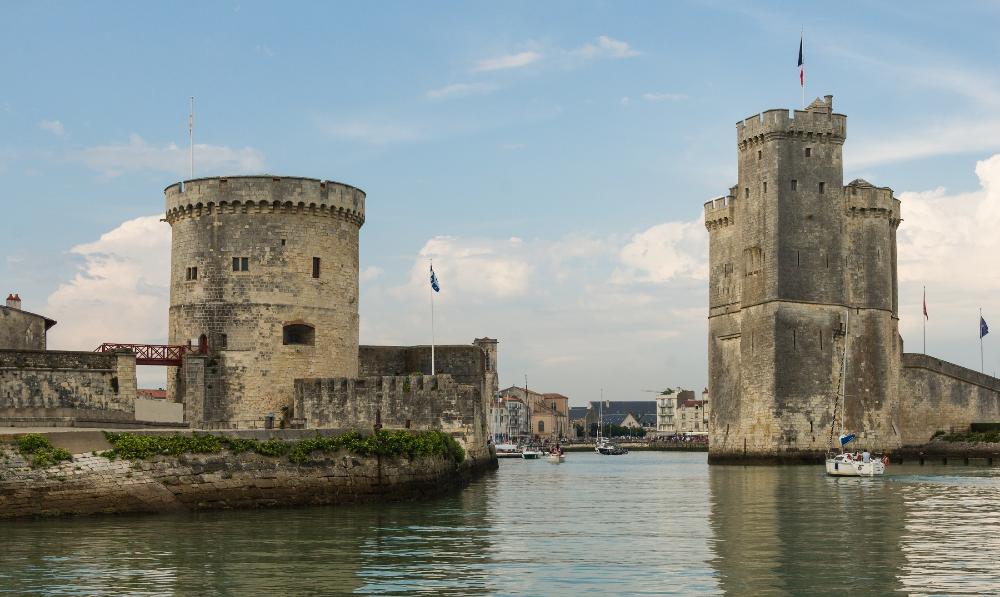 Living
What is the host city like?
Find out more information about the host city.

Accommodation
Housing options recommended by the host university.

Cost of Living
Use this guide to estimate living expenses associated with studying overseas.

Scholarships
Nicolas Baudin Travel Grant: Exchange students can apply for a grant from the French Embassy to assist with the cost of a return flight ticket between Australia and France.
Insurance
Students are required to obtain health insurance valid during their exchange.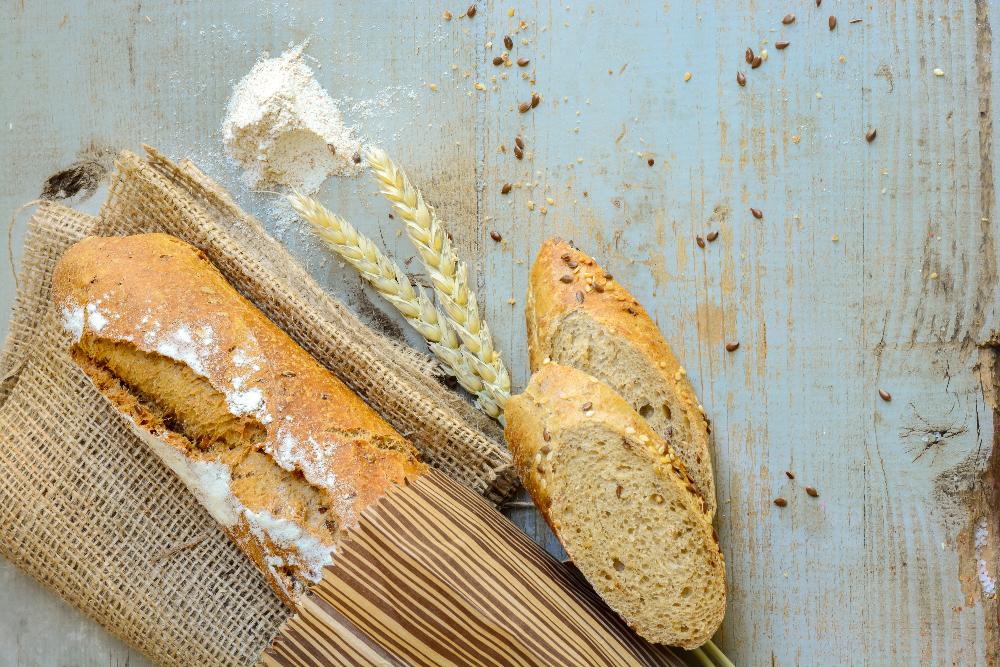 Useful Information
For Exchange/International Students
Specific information for exchange students provided by the host university.

Campus France is the French government agency for the promotion of international student mobility. Visit their website for more information about preparing to study in France.
Semester/Term Dates
Access the University's calendar.

Orientation
Orientation will be held at the beginning of the semester.

Support Services
The International Office provides services and assistance to exchange students.

Visas
Information from the host university.
Information from the Embassy of France in Australia.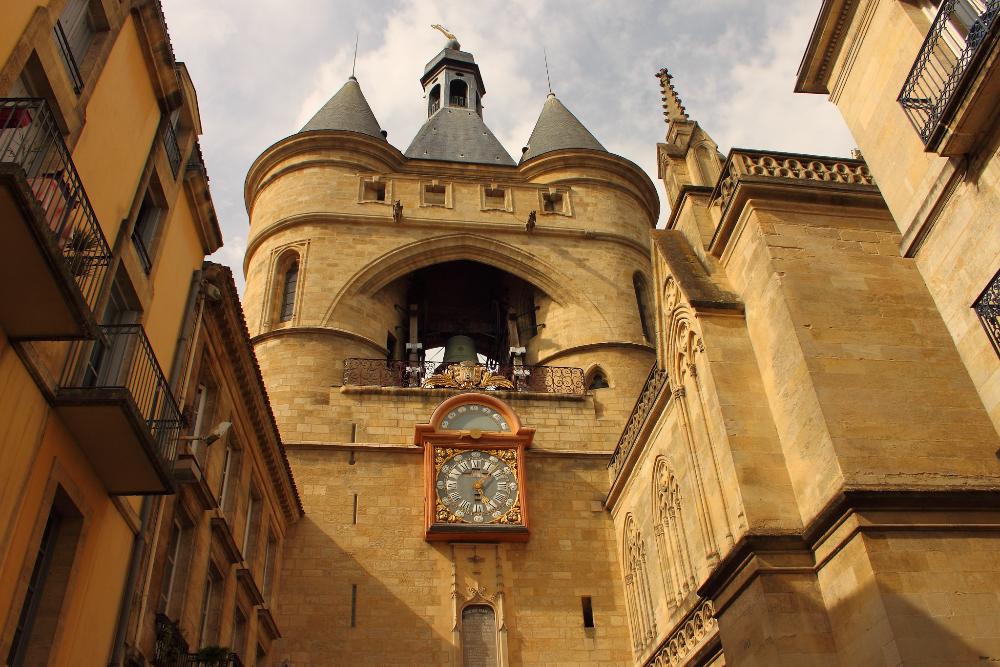 Student Experiences
James Booth
Bachelor of International and Global Studies, Semester 2, 2014

Host City Highlights
Piano Bar, La Terrace, McNulty's pub quiz every week. Chill out with music on Les Minimes beach. Awesome hostel places or chill places if you prefer to be found, kind of like Byron Bay but more exotic. Also go and see the local rugby team play, it's not too expensive and a fun night.

Uni Life
Not quite the same 'clubs and societies' like there are at Sydney, although there were Salsa lessons on the ground floor of my residence. If you want to get to know the locals beyond just other exchange students it's a bit harder but you should do one of the social sports like soccer or table-tennis or try and make friends in class/or with people in the communal kitchen. I got to know most of my French friends through my best friend who I met on the facebook group Covoit surf La Rochelle.

Study
Generally you do CUFLE for 6 hours a week and then 3 other subjects. You can make it easy for yourself by picking English subjects but I would recommend challenging yourself and doing French ones as they take into account that you are an exchange student and they are more interesting. Plus there is less workload than Usyd so don't worry too much. Similar structure to Usyd for the non CUFLE classes - one lecture and one tute (although they call it CM and TD).

Cuisine
Must go to the kebab shop near the gros horloge. The student subsidised lunch is awesome and cheap but the line is huge so I hardly ever got it. Best place for cheap drinks is the Phar cafe.

Housing
I was in a student residence with a mix of French students and exchange students from NZ, Australia, England, Spain, Morocco, and all sorts of places. Although my French friends lived in a rented house. I really enjoyed my residence although I feel like my French may have been practiced more if I had stayed with a host family like the Americans we knew did. Although there could be drawbacks of that arrangement as well. As long as you make friends other than other exchange students then staying in a student residence is the best option. I would recommend Antinea over some of the others which didn't have communal kitchens and chill out areas (self-contained) and so it was less of a community atmosphere there.

Money Matters
Don't rely on being able to find work (although it is possible). Arriving early in the tourist season is where you have the best chance of finding a job. Things like the uni gym are way cheaper than USYD. 40 euros covers you for the year for gym membership and then any 3 sports you want to do.

Getting Around
Its very small so you walk/cycle (YELO) just about everywhere unless you want to get out of town. There is also a bus to go to places like the rugby.

Travel
Hitch a ride with someone, or get the train (on this note - get a carte jeunesse for cheap public transport at the start of your stay) to Bordeux, Hossegor, Biarritz, and San Sebastian. Also Ryanair flights can be around 20 euros to Spain, Portugal, London, Paris etc if you just take carry-on luggage. Best time to go to Hossegor, Biarritz etc is July/Sept/Oct (only go later on if you like surfing as its colder and less people there to have fun with - although the waves are better). Amazing place called 'Hossegor surf hostel with a slack line, table tennis table etc. Sometimes there are concerts in Bordeaux - we saw Angus and Julia Stone there. Also Bla Bla Car is a very popular ride sharing service and is generally way cheaper than the train.

Top Tips
Make French friends! Get involved in the student life and don't worry about sounding like an idiot when you speak French, they love our accent! Get involved in the sports even if you aren't really that sporty - they don't take it too seriously and it's a great way to meet people.