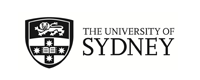 University of Toronto EXC
Toronto, Canada
(Outgoing Program)
Program Terms:
Program Terms:
Sem 1 (Canada only),
Semester 1,
Semester 2,
Year (Sem 2 & Sem 1)

Partner University Homepage:
Click to visit
Restrictions:
Sydney applicants only
Program Details: - unrelated header
Program Details:
Program Description:
Program Description:
About
University of Toronto
Location: Toronto
Year Established: 1827
Student Population: 84,600 (14,400 international students)

*Please Note - November application only* This exchange university only accepts applications once per year for both semesters of the following Canadian academic year. You should apply at the November deadline for the following semester 2/ Canadian fall semester and/or semester 1/ Canadian winter semester. Students interested in exchange commencing in semester 1/Canadian winter semester need to apply three semesters prior to their intended commencement.

About
The University of Toronto has three campuses, one in the downtown area situated on the grounds of Queen's Park, and two in the districts of Scarborough and Mississauga. It has one of the strongest research and teaching faculties in North America, presenting students at all levels with studies unmatched in depth and breadth on any other Canadian campus.

Highlights
Academically, the University of Toronto is known for influential movements and curricula in literary criticism and communications theory (known collectively as the Toronto School). It was also the birthplace of insulin and stem cell research and was the site of the first electro microscope. It receives the most annual research funding of any Canadian university.

Unique Characteristics
The University has seven undergraduate colleges and a range of faculties, schools and centres. Students can tailor their degrees by choosing from more than 700 undergraduate programs.

Location
Toronto is one of the most multicultural cities in the world. It is estimated that around 140 different languages are spoken. It has a reputation as a very accepting city as more than half of its residents were born outside of Canada. Unlike many North American cities of its size, reports of intolerance and race-related violence are uncommon. Toronto has a huge range of bars, restaurants and galleries, clear summer days but extremely cold winters.
Academic Information
Course Catalogue
Information about units of study at the host university

Subject Area/s:
| | | |
| --- | --- | --- |
| Arts and Social Sciences | Business | Science |
| Agriculture | Engineering | Music |
| Visual Arts | Health Sciences | Education |
| Social Work | Architecture | Law (75% min ave) |
Exclusions: Dentistry, Master of Financial Economics, Medicine, Master of Law, Management (MBA), Master of Education, Nursing, Academic Bridging Program, Pharmacy, Concurrent Teacher Education Program, Rehabilitation Science/ Occupational Therapy

Teaching Periods: Semesters/Terms
Term 1: September - December
Term 2: January - April

*Please note - November deadline only* This exchange university only accepts applications once per year for both semesters of the following Canadian academic year. You should apply at the November deadline for the following semester 2/ Canadian fall semester and/or semester 1/ Canadian winter semester. Students interested in exchange commencing in semester 1/Canadian winter semester need to apply three semesters prior to their intended commencement.
Credit (Full-Time Load/Semester)
| | |
| --- | --- |
| University of Sydney | Host University |
| 24cpts | 2.5 credits |
The above full-time load is indicative only.
Applications for academic credit are assessed by the relevant University of Sydney faculty/department based on: study load, contact hours, assessment requirements and level of study.
Grading System
The university uses letter grades from A+ through F, based on a 4-point GPA

Transcripts Issued by Partner
Transcripts will be sent to Sydney Abroad in late February/early March for the students who completed their exchange in the fall semester. Transcripts will be sent to Sydney Abroad in late May/early June for students who completed their exchange in the winter semester. Students who require a transcript earlier should order one through the exchange university student system.
Languages
Language of Instruction
Classes at the host university are taught in English
Living
What is the host city like?
Find out more information about the host city

Accommodation
Housing options are offered by the host university, however exchange students are not guaranteed on-campus accommodation

Cost of Living
Use this guide to estimate living expenses associated with studying overseas.

Insurance
Students are required to obtain health insurance valid during their exchange.
Useful Information
Student Experiences
University of Toronto (Mississauga campus)
Rebecca Matthews

Bachelor of Arts (Media and Communications), Semester 1, 2016

Host City Highlights
Ice skating at the harbour front, the Art Gallery of Ontario and the Royal Ontario Museum (both free for students on certain days!), campfires and stunning cityscapes from Toronto Islands, the Eaton Centre, and the thriving theatre district.

Uni Life
I studied at the Mississauga campus of the University of Toronto, which is largely a commuter school, with less engagement for societies than the main campus, and with only a small number of exchange students. Most of my interactions and socialising with other exchange students was through the University of Toronto itself, a 40 minute shuttle away. Through the Centre for International Exchange programs I had the opportunity to bond with a large group of international students through a family weekend away, and numerous social dinners and games nights.

Study
Classes at UoT are very similar to the University of Sydney. I had 3 contact hours each week for most subjects, usually a 2 hour lecture and 1 hour tutorial, or a single 3 hour long seminar. Lectures have anywhere from 30-100 students, while tutorials would have 10-30.

Assessments focused more on smaller amounts of regular work, compared to Sydney where a small number of heavily-weighted assessments usually make up the bulk of the marks (in my experience). Regular class attendance was also enforced much more firmly than at USYD, particularly for lectures.

Cuisine
You must try poutine in Canada! French fries covered in gravy and melted cheese, so deliciously unhealthy. And Tim Hortons, a cheap fast food/cafe/bakery, will become a staple of your diet. Toronto also has an excellent array of international food - the sushi is especially good! Toronto has a lot more cold weather and North American influences than Australia, although both cities are incredibly multicultural. It's an excellent opportunity to over-indulge on hot chocolate, mulled cider and hearty meals.

Housing
I lived on campus in a share house with 3 other girls. They were lovely, although the community I lived in was all first years, while I was in my fourth year, which meant there was a lot we didn't have in common. On campus living was still a lot of fun though! I'd recommend looking for off campus housing if you're needing to save money, since on campus is very expensive. But if you really want 'the college experience' on campus is definitely the way to go!

Money Matters
I knew that my on campus residence would cost 6,000, including a meal plan, so I budgeted for this in advance. My airfares cost another 2,000, so I budgeted a little over 10,000 for my exchange period, and another 6,000 or so for my travels afterwards, with extra savings I could draw on if need be. I wasn't able to work while studying, as that visa is only available to students studying longer than six months. Again, I knew in advance I wouldn't be working, so I budgeted around that. My funds turned out to be totally adequate for me, but budgeting is definitely a personal thing based on how you prefer to live and travel.

Getting Around
Around Toronto you can use the subway and streetcar system with a Presto card, very similar to Opal. The system runs fairly well, although with only two subway lines not everywhere is covered. Most fares cost around $3 per trip. For the greater Toronto area, trains using Presto cost around 5-10 dollars. Toronto is also a really easy city to walk around! Most of my transport was with my own feet, except when it was really, really cold and snowy out. Getting to other cities like Montreal and New York is really cheap by bus if you book in advance.

Travels
I went during winter to Canada, and I think that's the best time. If you want to see Canada, you want to see snow! I travelled to New York three times, with one of those including Washington DC - I used the bus to get there and if cost around $50 round trip. I stayed with friends, so I can't speak on what the accommodation is like, but usually hostels are fairly reasonable. I also travelled to Montreal by bus. The University's International Experience office organised a trip to Orillia with the local rotary club that was all expenses paid. I got to try skiing and tobogganing, and had an incredible time. My tips for travelling as a student would be to book well in advance, use buses and hostels, and buy food in grocery stores and prepare it yourself when you can to save on eating out. And if you have friends, make use of their couches!

Top Tips
Get involved as soon as you can, get in touch with the Centre for International Experience for any opportunities they have, join some clubs and look out for free Tuesday night community dinners!