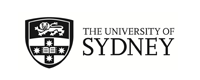 Montreal, Canada
(Outgoing Program)
Program Terms:
Program Terms:
Sem 1 (Canada only),
Semester 1,
Semester 2,
Year (Sem 1 & Sem 2),
Year (Sem 2 & Sem 1)

Partner University Homepage:
Click to visit
Program Details: - unrelated header
Program Details:
Program Description:
Program Description:
About
McGill University
Location: Montréal
Year Established: 1821
Student Population: 39,500 (9,500 international students)

About
McGill is consistently rated as the top medical doctoral university in Canada. It offers over 300 courses and enjoys a reputation as one of the world's greatest universities.

Highlights
As one of Canada's well-known learning institutions, McGill's student population is 25 per cent international. It is affiliated with four teaching hospitals. As well as medicine, McGill University offers undergraduate and postgraduate studies in Agriculture, Dentistry, Engineering and Law, among others.

Unique Characteristics
McGill University has produced 138 Rhodes Scholars. It can also lay claim to the discovery that atoms are divisible, produced the first map of the brain's motor cortex and contributed to the invention of Plexiglas. Its alumni include everyone from world leaders to astronauts.

Location
French-speaking Montréal is the largest city in Quebec province. It is named after Mount Royal, the triple-peaked hill in the city centre. It is a UNESCO city of design and has been voted the 8th best city in the world in which to be a university student. The downtown area includes distinct neighborhoods in Chinatown, the Gay Village and the Latin Quarter. Dress warmly as in mid-winter the temperature can fall to Minus 15 degrees Celsius.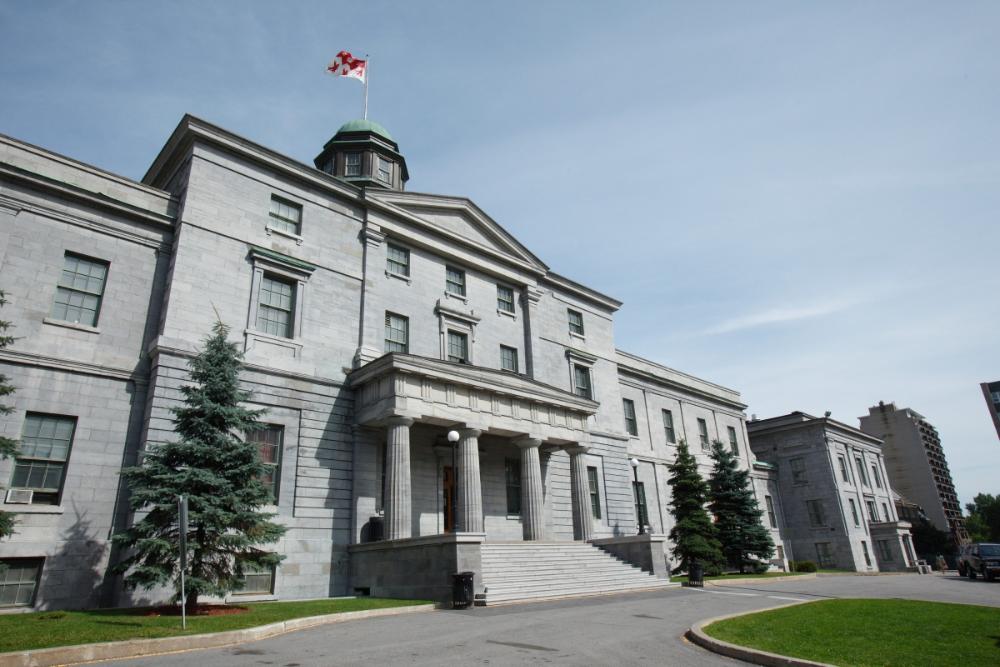 Academic Information
Course Catalogue
Information about units of study at the host university

Subject Area/s:
| | | |
| --- | --- | --- |
| Arts and Social Sciences | Business | Science |
| Agriculture | Engineering | Music |
| Health Sciences | Education | Social Work |
| Architecture | | |
Exclusions: Master of Business Administration, Law, Medicine, Dentistry, Nursing, Occupational Therapy,
Research projects and Internships.

Teaching Periods: Semesters/Terms
Term 1: September - December
Term 2: January - April
Credit (Full-Time Load/Semester)?
| | |
| --- | --- |
| University of Sydney | Host University |
| 24cpts | 15 credits |
The above full-time load is indicative only.
Applications for academic credit are assessed by the relevant University of Sydney faculty/department based on: study load, contact hours, assessment requirements and level of study.
Grading System
The host university awards letter grades. More information on the grading scale

Transcripts Issued by Partner
Transcripts will be available at the end of your exchange period
Languages
Language of Instruction
Classes at the host university are taught in English
Living
What is the host city like?
Find out more information about the host city

Accommodation
The host university may offer on-campus accommodation subject to availability, but also recommends alternative housing options

Cost of Living
Use this guide to estimate living expenses associated with studying overseas.

Insurance
Students are required to obtain health insurance valid during their exchange.
Useful Information
Student Experiences
Lanhowe Chen
Bachelor of Psychology, Semester 2, 2014

City Host Highlights
Igloofest is a crazy ice party in January/February and Osheaga Festival is a music festival to go if you're into that. There are always random events that pop up (Ubisoft's based in Montreal and did a Far Cry 4 expo when I was there) so just be on the lookout!

Uni Life
It's quite similar to USYD, I met local students through clubs - but at the same time a lot of students weren't locals but were from around other parts of Canada.

Study
I planned my exchange so I could just do electives overseas. I had a 4 day weekend, and had 10 contact hours a week. If you're doing Psychology, I would highly recommend PSYC471 Human Motivation, run by Richard Koestner. The course is entertaining, valuable, but also and easy to pass!

Cuisine
Some well-known dishes are: Poutine (try it!), beaver tails (They're not what they sound), Tim Hortons (Ever wonder what filled the holes in donuts?). There's this bakery called Mamie Clafoutis which has a divine pistachio croissant. I'm a vegetarian, but I hear Schwartz's smoked meat is heavenly.
Also get into the bagels, fresh bagels are great.

Housing
There were a lot of student accommodation options (Varcity515, Evo, etc.) which were good, but I don't think they give the optimum Montreal feel. They're also a tad more expensive than what other students would pay. I took this as a last resort because I was getting desperate, but if I could choose again, I would definitely try finding an actual place as opposed to corporatized student accommodation.

Money Matters
I allocated around 10,000 Canadian dollars and that was enough (check out the specials from PA and Provigo each week if you want to maximise your bang for your buck).

Getting around
Great, the OPUS system works better than the OPAL card system. If you think you might be using the subway or bus system a lot, you should consider getting a half yearly pass. I calculated that if you took more than 68 trips or something in total, it would pay itself off. Especially good during winter times if you're too lazy/cold to walk.

Travels
I arrived in Vancouver, and took advantage of the hop-on hop-off tour offered by Moose Travel Network (highly recommended!) which pretty much took me to the whole of south-western Canada and allowed me to stay in cities for as long as I wanted. I then took a 3 and a half day Greyhound bus journey from the West side to the East, got to see the vast prairies. It was great.

Top tips
Sort accommodation early! I left mine till the week before semester started, and was rushing about trying to sort out accommodation while other people were having fun! Embrace the bilingualism of Montreal! Practise your French. Get involved! There are a bunch of groups that you can get involved in, even if it's only for one/two semesters. These will give you opportunities to do things (how's salsa class sound? or a gymnastics class?) and go places (mountains, mountains, mountains) that extend beyond what a 'normal' exchange student would do.