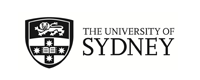 Montreal, Canada
(Outgoing Program)
Program Terms:
Program Terms:
Sem 1 (Canada only),
Semester 1,
Semester 2,
Year (Sem 1 & Sem 2),
Year (Sem 2 & Sem 1)

Partner University Homepage:
Click to visit
Program Details: - unrelated header
Program Details:
Program Description:
Program Description:
About
McGill University
Location: Montréal
Year Established: 1821
Student Population: 39,500 (9,500 international students)

About
McGill is consistently rated as the top medical doctoral university in Canada. It offers over 300 courses and enjoys a reputation as one of the world's greatest universities.

Highlights
As one of Canada's well-known learning institutions, McGill's student population is 25 per cent international. It is affiliated with four teaching hospitals. As well as medicine, McGill University offers undergraduate and postgraduate studies in Agriculture, Dentistry, Engineering and Law, among others.

Unique Characteristics
McGill University has produced 138 Rhodes Scholars. It can also lay claim to the discovery that atoms are divisible, produced the first map of the brain's motor cortex and contributed to the invention of Plexiglas. Its alumni include everyone from world leaders to astronauts.

Location
French-speaking Montréal is the largest city in Quebec province. It is named after Mount Royal, the triple-peaked hill in the city centre. It is a UNESCO city of design and has been voted the 8th best city in the world in which to be a university student. The downtown area includes distinct neighborhoods in Chinatown, the Gay Village and the Latin Quarter. Dress warmly as in mid-winter the temperature can fall to Minus 15 degrees Celsius.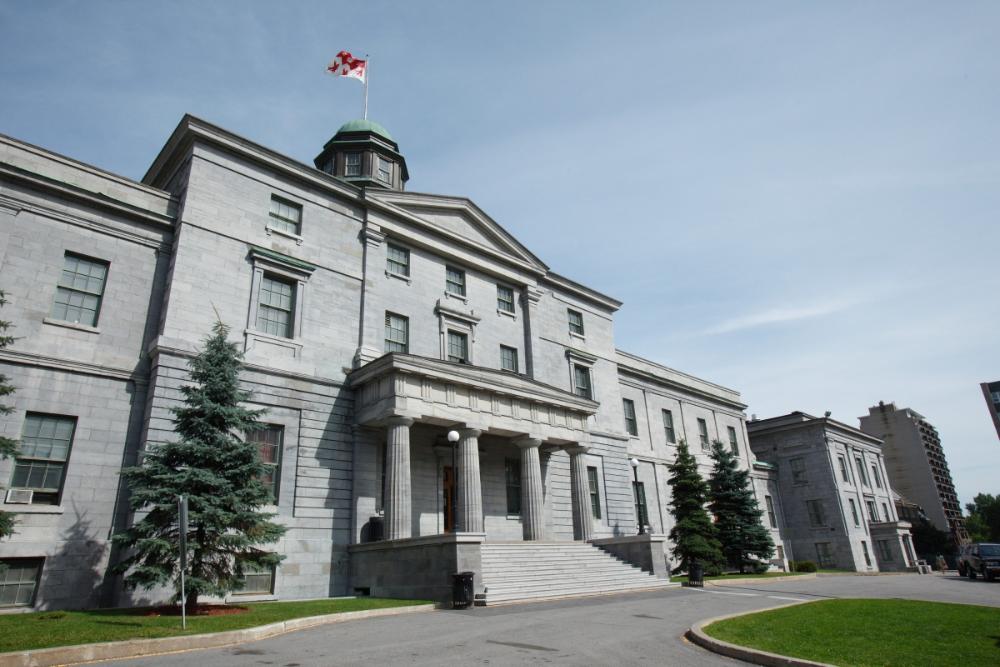 Academic Information
Course Catalogue
Information about units of study at the host university

Subject Area/s:
| | | |
| --- | --- | --- |
| Arts and Social Sciences | Business | Science |
| Agriculture | Engineering | Music |
| Health Sciences | Education | Social Work |
| Architecture | | |
Exclusions: Master of Business Administration, Law, Medicine, Dentistry, Nursing, Occupational Therapy,
Research projects and Internships.

Teaching Periods: Semesters/Terms
Term 1: September - December
Term 2: January - April
Credit (Full-Time Load/Semester)?
| | |
| --- | --- |
| University of Sydney | Host University |
| 24cpts | 15 credits |
The above full-time load is indicative only.
Applications for academic credit are assessed by the relevant University of Sydney faculty/department based on: study load, contact hours, assessment requirements and level of study.
Grading System
The host university awards letter grades. More information on the grading scale

Transcripts Issued by Partner
Transcripts will be available at the end of your exchange period
Languages
Language of Instruction
Classes at the host university are taught in English
Living
What is the host city like?
Find out more information about the host city

Accommodation
The host university may offer on-campus accommodation subject to availability, but also recommends alternative housing options

Cost of Living
Use this guide to estimate living expenses associated with studying overseas.

Insurance
Students are required to obtain health insurance valid during their exchange.
Useful Information
Student Experiences
Annalise Blatchford
Bachelor of Design in Architecture, Semester 1, 2018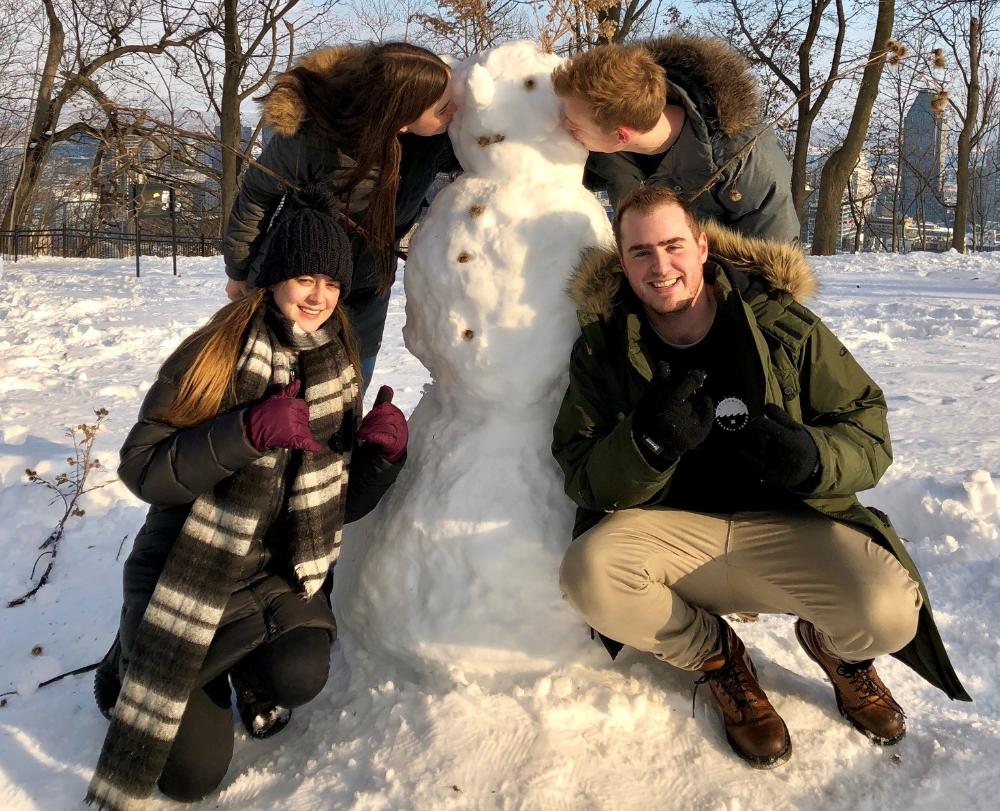 Host City Highlights
Montreal's winter is shocking but the city really makes the most of it with lots of festivals and events. Some highlights were building a snowman on Mont Royal, shopping along Saint Laurent and exploring Old Port. Montreal doesn't have a lot of major landmarks but is more just beautiful as a whole, and living there you will really be able to realise this. The architecture is lovely and with everything covered in snow you feel like you're constantly in a Christmas movie. Also it's easy to get around not knowing French so don't be nervous about that.

Uni Life
There is a massive university community feel and there are a tonne of events going on. Obviously get involved in the international students society but on top of that the ski club and outdoors club are great for trips. Some faculties have weekly drinks with super cheap beers (like $2) which is a great way to get to know people.

Study
I had a lot more contact hours than I do at Sydney. I went from 2 days a week to 4. The architecture course there was very small (around 50) and we were all in the same room with our own desks which was nice. Facilities and equipment aren't as good as sydney but content was really interesting. There were also more essays and exams than I'm used to. I had a good experience overall and can't make any complaints.

Cuisine
Poutine is a must to try but honestly not my favourite. Go to La Banquise or Patati Patata for the best. Smoked meat sandwiches are traditional in Quebec but pretty intense, so make sure you like meat! Beavertails are super sweet pastries with different toppings and are a must. Montreal is full of cafes and restaurants with decent food, but can't compete with Sydney's brunch culture :p You'll feel at home with the enormous variety of food and it's not too dissimilar to Australia.

Housing
I lived off campus in the McGill "ghetto" which is basically the downtown area right near uni and is full of students. I found my apartment and roommate on a Facebook group and it was super cosy, convenient and relatively cheap! I had a great experience and chose to live there due to the short walk to uni and having more personal space. If you are looking for a semester full of parties and are willing to compromise space I would recommend staying in an exchange house. They seemed super fun and a great way to get a close bunch of friends. If you don't mind travelling a bit further to uni and are a sucker for cute cafes and shops, stay in the plateau.

Money Matters
Roughly $12,000. This included the whole semester and a month of travel afterwards. Was sufficient but I was careful with money. I couldn't work as I only had an ETA...watching your bank account constantly drop down is a bit scary, but keeping a detailed budget throughout your time overseas can help ensure you won't run short. A key piece of advice would be to spend money on things you really want to do. At the beginning there can be some pressure to say yes to everything but this really isn't necessary and you will have a much better time if you keep true to yourself.

Getting Around
Montreal is very walkable as it is quite small compared to Sydney. The metro and buses are frequent and convenient, both using an "opus" system very similar to our opal cards here. You could buy a student opus card for roughly $50 a month (from memory) but I opted to just buy a rechargeable one and spent $30 a month max.

Travels
I went to Montreal in winter semester (Jan-end of April) and it was incredible despite the freezing temps. Go skiing and have fun in the snow to make the most of it. It is such a different experience and you couldn't even get close to it here in Australia. Everyone local I met was like why on earth are you here now?? They really rave about summer there, but if you're looking for something different go in winter. During semester I took day trips to Ottawa and Quebec City which are easy to get to by train/bus. For spring break I went to Cuba which was very common amongst exchange students. After sem I went to north Quebec, Toronto, New York, Mexico and the Rockies. Although it's on the other side of the country I would most highly recommend going to the Rockies because it is stunning.

Top Tips
Just relax and don't stress. Attend classes as lectures are very rarely recorded. Students at McGill take uni very seriously and focus a lot on gpa's and getting A's which was intense but as an exchange student it doesn't really matter because it's pass fail anyway. I would say they mark easier at McGill as well.



Want to read more experiences from McGill University? Click

this link

for more.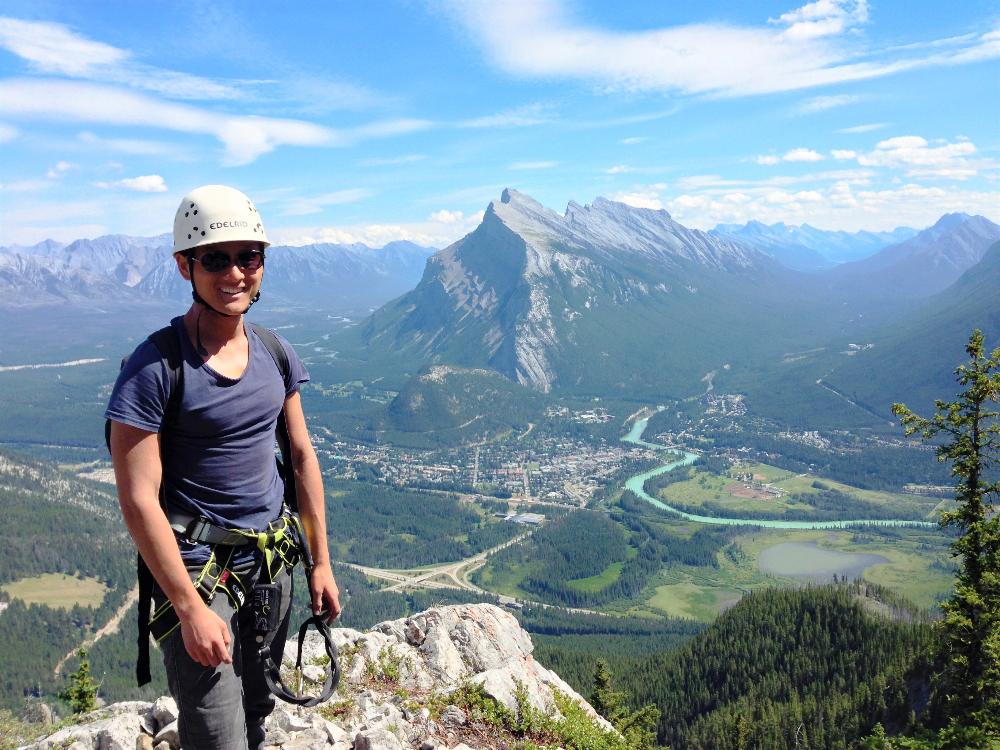 Lanhowe Chen, Bachelor of Psychology, Semester 2, 2014 - read about his experience

here

.