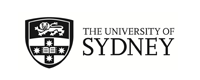 Philadelphia PA, United States
(Outgoing Program)
Program Terms:
Program Terms:
Semester 1,
Semester 2,
Year (Sem 1 & Sem 2),
Year (Sem 2 & Sem 1)

Partner University Homepage:
Click to visit
Program Details: - unrelated header
Program Details:
Program Description:
Program Description:
About
Drexel University

Location: Philadelphia, PA
Year Established: 1891
Student population: 26,400

About
Drexel is a top ranking global research university and one of America's largest private universities. With strengths in engineering, science and technology, it's been a major force behind Philadelphia's economic development and engages closely with the community. It is known for leadership in experiential learning through its cooperative education program, its pioneering of academic technology and for its translational research.

Highlights
Drexel has three campuses in Philadelphia as well as other regional sites such as Drexel University Sacramento, The Academy of Natural Sciences of Drexel University – the country's oldest major natural science museum and research organisation - and international research partnerships. Drexel online is one of the oldest providers of online degree programs.

Unique characteristics
Drexel offers more than 80 undergraduate majors across a comprehensive range of fields. The Drexel Co-op provides students with paid experience in the workforce.

Location
With plenty of trees, coffee shops, restaurants and even a farmers market, Drexel's urban campus is a breath of fresh air in the heart of Philadelphia. This exciting city is known as much for its food and culture as innovation and technology. It's within easy reach of New York City and offers a rich student life, with more than 90 colleges and universities in the city and its surrounds.
Academic Information
Course Catalogue
Information about units of study at the host university

Subject Area/s:
| | | |
| --- | --- | --- |
| Arts and Social Sciences | Business | Science |
| Visual Arts | Engineering | Music |
| Education | Health Sciences | |
Exclusions apply

*IMPORTANT* Please note that if you attend Drexel University in semester 2, Winter quarter finishes mid-way through March. If you will be enrolling in University of Sydney units in the following semester 1, you may miss more than three weeks of classes. You may have the option to enrol in the Fall quarter at Drexel only, completing the maximum number of credits to receive up to 18 credit points towards your University of Sydney degree. Please note this may have an impact on your progression. It is recommended you discuss this option with Sydney Abroad and your home Faculty if relevant.

Credit (Full-Time Load/Semester)
| | |
| --- | --- |
| University of Sydney | Host University |
| 24cpts | 12 Credit Hours |
The above full-time load is indicative only.
Applications for academic credit are assessed by the relevant University of Sydney faculty/department based on: study load, contact hours, assessment requirements and level of study.

Grading System
Grades at the host university as calculated based on the 4-point scale. More information on the host university's grading system
Transcripts Issued by Partner
Transcripts will be available at the end of your exchange period
Languages
Language of Instruction
Classes at the host university are taught in English.

Language Requirement
Please see language requirement for non-native speakers of English.
Living
What is the host city like?
Find out more information about the host city

Accommodation
Housing options are offered by the host university

Cost of Living
Use this guide to estimate living expenses associated with studying overseas.

Insurance
Students are required to obtain health insurance valid during their exchange.
Useful Information
Student Experiences
Amandes Luther
Bachelor of Engineering (Mechanical) and Bachelor of Commerce, Semester 1, 2016

Host City Highlights
Multiple street festivals, lots of sports games to attend at a cheap price, heaps of good places to eat out especially in Centre City.

Uni Life
Knew local students just by talking to them after lectures, students participated in clubs and societies but term system sort of limits ability of clubs and societies to create many events, smaller uni so social scene isn't as big as uni's like UPenn which is just next door.

Study
Each credit was approximately 1 hour of contact hour, didn't need to spend too much time out of class studying for classes as I did in USYD so independent hours was about the same or a bit less. Lectures can have up to around 100 people, though usually aren't that big. Assessments are often weekly homework questions due at the start of the first lecture in the week, as well as mid-term and final exams and other assessments you'd usually get during the semester at USYD (essays, reports, etc.). US are mostly lecture-based, but there can be tutorials for some classes.

Cuisine
Food from food trucks are great + cheap, though would suggest to just try eating from as many places as you can (especially from any "American" places that you don't get here).

Housing
There were a couple of options, dorm-style or apartments. I chose apartments where I got one room in a 3-room apartment, with a shared living room, bathroom and kitchen. I preferred apartments, but which one you want just depends on what you'd prefer.

Money Matters
Was not able to work while studying due to visa restrictions. Funds were not too hard to manage, but since Philadelphia is a larger city things may cost a little more. Drexel housing is also one of the most expensive in the state.

Getting Around
Trains/buses usually cost around $2 per ride. They were relatively easy to use and could get to most places that we wanted to without too much hassle or walking, however trains do stop running at around 11pm so just something to keep in mind.

Travels
You get a week break between terms, and during that week many of my friends went to nearby Washington DC or New York. In the time before/after the exchange though, you can spend more time going around the country. I got a lift off a friend to New York, but there are other cheap ways to get around such as by bus.

Top Tips
Drexel's quarter system allows you to take so many more classes than others who go on a semester exchange, so use it to study a variety of subjects not related to your degree to meet different people. Also feel free to take courses that may challenge you which you may otherwise not take at USYD in case of weakening your WAM, as USYD only counts if you pass the subject (which in the US isn't too hard to do with all the scaling that happens there).