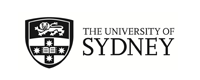 University of Sheffield EXC
Sheffield, United Kingdom
(Outgoing Program)
Program Terms:
Semester 1,
Semester 2,
Year (Sem 1 & Sem 2),
Year (Sem 2 & Sem 1)

Partner University Homepage:
Click to visit
About
University of Sheffield

Location: Sheffield
Year Established: 1905
Student Population: 26,300

About
The University of Sheffield has a global reputation for world-leading research, having produced five Nobel Prize winners. It has earned a reputation for its innovative and, at times, radical approach to study. It prides itself on achieving excellence, cultivating ambition and making a difference.

Highlights
The University has recently has upgraded its facilities and now has over 250 clubs and societies as well as one of the best Students' Unions in the UK, with several music venues and a cinema. Recent studies and research have resulted in articles and papers such as "Protecting the Population from Killer Robots", "Revolutionary Rumor Detectors for social media" and "The Power to Reduce Nuclear Waste Worldwide." It is certainly not afraid to speak out.

Due to the generosity of University of Sheffield alumni, a range of scholarships is offered to students who have
accepted a place for the Study Abroad Programme and exchange students are invited to apply.

Unique Characteristics
The University offers more than 350 courses across 100 different subject areas. It is known for its excellent teaching from world-renowned experts, career advice, applied research, and the quality of its facilities.

Location
In decades past, Sheffield didn't even rate in tour guides. Dismissed as a bleak industrial steel town, its star is most definitely on the rise. It has transformed itself from a working class city of mills and foundries to a modern metropolis, featuring sculptures, skyscrapers and trams, undergoing a process of urban renewal that is welcoming and fun amid a new 'knowledge economy' that its growing student population has contributed to.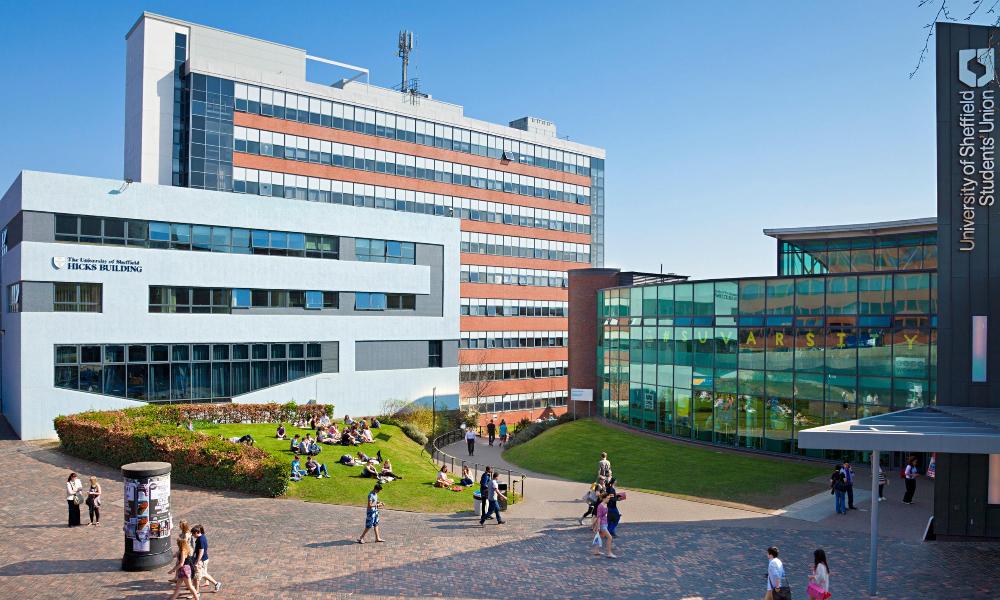 Academic Information
Course Catalogue
Information about units of study at the host university.

Subject Area/s:
| | | |
| --- | --- | --- |
| Arts and Social Sciences | Business | Science |
| Psychology | Engineering | Information Technology |
| Architecture | International relations | Archaeology |
Exclusions; Law, Medicine, Dentistry, Nursing, Midwifery, Leisure Management, Speech Pathology
For a full list see here

Teaching Periods: Semesters/Terms
Autumn Semester: September – February
Spring Semester: February – June

Credit (Full-Time Load/Semester)
| | |
| --- | --- |
| University of Sydney | Host University |
| 24cpts | 60 credits |
The above full-time load is indicative only.
Applications for academic credit are assessed by the relevant University of Sydney faculty/department based on: study load, contact hours, assessment requirements and level of study.
Grading System
Excellent – 70-100
Very good – 60-69
Good – 50-59
Fair – 45-49
Sufficient – 40-44
Fail – 0-39

Transcripts Issued by Partner
Transcripts will be available at the end of your exchange period.
Languages
Language of Instruction
Classes at the host university are taught in English.

Language Requirement
See language requirements for non-native speakers of English.
Living
What is the host city like?
Find out more information about the host city.

Accommodation
Study abroad students are guaranteed a single occupancy student bedroom in University or Partnership accommodation if they apply by the deadline. See their housing website for more information.

Cost of Living
Use this guide to estimate living expenses associated with studying overseas.

Insurance
Students are required to obtain health insurance valid during their exchange.
Useful Information
Student Experiences
Erwin Ho
Bachelor of International and Global Studies, Semester 1, 2016

Uni Life
Participating in extracurriculars and any Uni hosted events as well as any parties during the first week will allow you to meet many new people.

Study
I took 3 2nd year courses worth 20 units each (history, geography, politics) and each comprised of a 1 hour lecture, 1 hour seminar one 2500 word essay and one final. On the whole there were less contact hours – more independent learning Classes are taken a lot more seriously here. Come into class late and you get death stares all around. Sometimes, lecturers will stop and wait until you get to your seat.

Housing
I had a room in the residential college, Howden Apartments, which was the default option provided by the university.

Money Matters
I had a Citibank transactions plus account, which I can highly recommend. There were no transaction fees and no additional ATM fees – so it was great. My weekly expenditure was about 200 pounds a week including food, rent and entertainment, but this exceeded my budget. If you plan on going on spontaneous trips, allow for more. Going out can cost a bit but is cheap for UK standards. Single bus pass for 1 pound. Split the cost of things like detergent. Primark will save your wallet! Get a railcard, this gives you 30% off all rail travel within the UK - you will get your money's worth after 1 or 2 trips.

Getting Around
Walk everywhere! Otherwise the bus is quite straight forward and it's only one pound for a single ticket.

Travels
I travelled to UK, Ireland, Belgium, Iceland, Latvia, Lithuania, Estonia, Germany, Austria, Spain, Portugal, the transport for which cost about $2500-3000 AUD spread over planes, trains and buses. I did most of my travelling before the semester started and then picked up spontaneous trips when friends suggested it. Be sure to get additional travel insurance for this as USyd travel insurance only covers 1 week before and after semester so any travel outside of the semester requires additional travel insurance. Make sure when you book trains and buses, you select the right date and make sure to leave a lot of transit time between any connections and obviously book early if you can because it's cheaper.

Top Tips
- Take English Lit units as there are no finals.
- If you are invited to anything, just say yes. Make the most of your experience. Wednesday nights are the nights most people go out other than Friday and Saturday (there's always something on every night of the week)