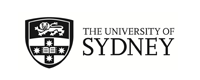 Hong Kong University of Science and Technology E and B EXC
Hong Kong, Hong Kong
(Outgoing Program)
Program Terms:
Program Terms:
Semester 1,
Semester 2,
Year (Sem 1 & Sem 2),
Year (Sem 2 & Sem 1)

Partner University Homepage:
Click to visit
Program Details: - unrelated header
Program Details:
Program Description:
Program Description:
About
Hong Kong University of Science and Technology

Location: Hong Kong
Year Established: 1991
Student population: 13,500 (3,800 international students)

About
A young, research-intensive university, the Hong Kong University of Science and Technology (HKUST) has rapidly risen to international prominence and achieves high rankings in a range of disciplines. It is the only science and technology research university in Hong Kong, and the only one to offer an all-PhD faculty. It is characterised for the high quality of its research and for its postgraduate training, which has been a core mission since its establishment.

Highlights
HKUST offers 400 renowned faculty members, state-of-the-art learning and research facilities and a beautiful seaside campus with a wide range of athletic and recreational facilities including an Olympic-size outdoor swimming pool. There are numerous student societies and opportunities to get to know mainland China. The University places an emphasis on developing students' career competencies to further boost their employability.

Unique characteristics
HKUST has five schools – Science, Engineering, Business and Management, Humanities and Social Science, and the Fok Ying Tung Graduate School in Guangzhou. The Business School – considered one of the best in the world - offers excellent undergraduate tuition, international exposure and experience, and a unique Asian and global perspective.

Location
One of the most densely populated cities in the world which combines Chinese tradition with Western lifestyle, Hong Kong is a must-see destination in Asia! As well as the towering skyscrapers, pulsing nightlife and eclectic food and shopping, you can explore the beautiful mountains, parks and islands that make up 70 per cent of Hong Kong. HKUST's campus is situated on a hillside and waterfront complex overlooking the Clear Water Bay peninsula, less than 30 minutes from central Hong Kong.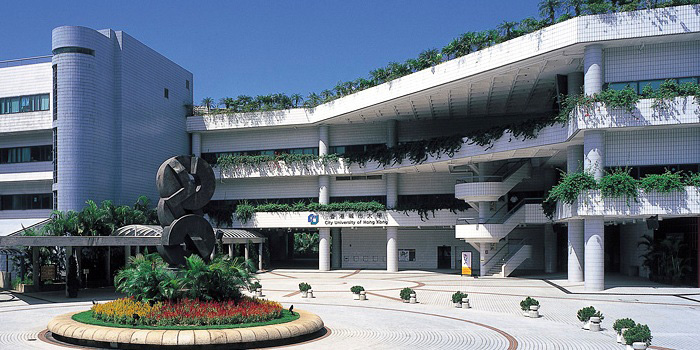 Academic Information
Course Catalogue
Information about units of study at HKUST. Previous course outlines are also found online, which you may find helpful when researching units.

Subject Area/s: Business, with areas in Accounting, Finance*, IS, Operations Management, Marketing*, Economics, Global Business*, Business Statistics and Management of Organisations*.
Exclusions apply
*Popular courses

Exchange students may select non-business courses in Sciences, Engineering, Language, Entrepreneurship, Environment, General Education, Studio Arts, Humanities and Social Sciences, Life Sciences, Ocean Science and Technology, and Risk Management (and more!)

Exchange students can select any units as long as they meet the prerequisite requirements and subject to space availabilty. Some courses may require professor approval for enrolment.

Teaching Periods: Semesters/Terms
Fall Term: Late August - December
Spring Term: Last January - May
HKUST has a 13 week teaching semester.

Credit (Full-Time Load/Semester)
| | |
| --- | --- |
| University of Sydney | Host University |
| 24cpts | 15-17 credits |
The above full-time load is indicative only. Applications for academic credit are assessed by the relevant University of Sydney faculty/department based on: study load, contact hours, assessment requirements and level of study.

Grading System
4.3 grading scale, letter graded, with grade D as marginal pass; final course grade often based on class participation, projects, case analysis, mid-term and final exams. Some courses are graded on a curve. Class participation is part of the student's final grade in most courses.

Class Format
Lectures, Case Analysis/Presentations, Papers, and Projects. Attendance is mandatory. Normally there are 30-40 students per class.

Transcripts Issued by HKUST
Students receive 2 free transcript copies. All transcripts are mailed to The University of Sydney first, and will arrive about 6-8 weeks after the HKUST semester concludes.
Languages
Language of Instruction
English is the medium of instruction for HKUST's Business School. Cantonese and Putonghua (Mandarin) language classes for non-native speakers are also available during the exchange semester.
Living
What is Hong Kong like?
Hong Kong is a vibrant and exciting city, and is only a 9 hour flight away from Sydney! Hong Kong offers great food, festivals and events all year round, so there is something for everyone. Find out more by visiting the Discover Hong Kong website.

Accommodation
All exchange students are offered accommodation at HKUST, however, if you wish to live on-campus you must apply for the accommodation in your general exchange application to HKUST.

Cost of Living
Living on campus at HKUST is relatively affordable. You can expect to spend approximately $37,500 Hong Kong Dollars over the course of the semester on Accommodation, Meals, Books and Supplies, Local Transportation, Health Insurance, Visa and Administration Fees. Note: this amount is a guide only and only takes into account living on campus at HKUST. Information is always subject to change and will vary on an individual's lifestyle, budget and individual preferences. Visit a currency converter website like xe.com to assist with your budget and planning.

Insurance
You will be required to purchase mandatory health insurance valid during your HKUST exchange, through HKUST directly, and the cost is $300-$500 HKD. The cost of the insurance is factored into the costs above.
Useful Information
For Exchange/International Students
The HKUST International Office will be your contacts before and during your exchange. Please see their website to assist with your planning.

Semester/Term Dates
Confirmed dates for the 2018-2019 Academic Year are found on the online calendar.

Orientation
Orientation is compulsory and held on the last or second last working day before the start of each semester. Students will be briefed on the Student Center System, add/drop procedures, student ID card registration, and other practical matters to help you settle in to live at HKUST.

The Global Students Programs Office (GSPO) will often host a Welcome Reception after Orientation. It's a can't miss event!

Student Services
HKUST offers many services to help exchange students during the semester.
Academic advising, Student Counselling, Residential Life, Student Health and Wellness, Special Education Needs, Computer Services, Sports and Recreation facilities are all offered to exchange students during the semester.

Buddy Programs
SBM Buddy Program
Exchange students are assigned a Business (SBM) buddy. This buddy is a local business school student who has gone and/or will go on exchange. The buddy will assist the exchange student with airport reception, settling in on-campus, and various other matters to help students adapt to their new environment during the semester.
GSPO Buddy Program
Besides the SBM buddy, exchange students can opt to also join a second Buddy Program offered by the Global Students Programs Office (GSPO).

Visa
All foreign students need a student visa to study in HK. At HKUST, student visa applications are organised by the Global Students Programs Office (GSPO). GSPO will submit all visa applications to HK Immigration on your behalf.

Please ensure that you also refer to the official information from the Hong Kong Immigration Department.



Student Experiences
Are you a student who wishes to share their HKUST experiences with future students? Please email us!