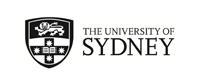 TEST - Outbound Exchange Program
Sydney, Australia
(Outgoing Program)
Program Terms:
Sem 1 (Canada only),
Semester 1,
Semester 2,
Summer (Dec - Feb),
Summer Inbound (Jan),
Winter (Jun - Aug),
Winter Inbound (Jul),
Year (Sem 1 & Sem 2),
Year (Sem 2 & Sem 1)

Restrictions:
Sydney applicants only
About
Through our international exchange program, you can study at one of over 270 partner universities in 41 countries around the world. You can spend a few weeks, one semester or a full year overseas, experiencing a new culture while still earning credit towards your degree.

How the exchange program works
You will study faculty-approved units of study overseas which are credited towards your degree. This means you shouldn't have to delay your graduation by studying overseas.

You remain enrolled full time at the University of Sydney and continue to pay your usual tuition fees and SSA fee to us.

A student from your host institution does the same in reverse.
Download the Global mobility guide (pdf, 6.4MB) for more information on the options available to you.

Some faculties have additional exchange and international study programs that might also be worth exploring. These all have their own eligibility requirements and application process. Refer to the following for information on these programs:

Deciding on a destination
You can nominate up to five university preferences in your exchange application. Browse our Global mobility database to view the programs available. You can filter results by ranking, level of study, language of instruction and subject areas.
Academic Information
Academic requirements
To be eligible for exchange:
you need to have a credit average (65 percent or higher) over your most recent 48 credit points completed at the time you apply (this includes units you are currently studying)

undergraduates need to have completed a full-time year of study (48 credit points) in their current course

postgraduate coursework students need to have completed a full-time semester (18-24 credit points) in their current course

postgraduate coursework students need to be studying in a degree with more than 72 credit points in order to be considered for a one semester exchange

if you have transferred here from another university, you need to complete at least one full-time semester (24 credit points) of your course at the University of Sydney. Transfer students may be required to submit additional supporting documents/previous transcripts with their application.
Additionally if you would like to participate in an exchange in a language other than English, you need to have:
completed at least three semesters of the relevant language

a credit average (65 percent or higher) in those units.
This does not apply if you want to study in English, in a non-English speaking country (for example University of Copenhagen, Denmark).
Useful Information
Are all partner universities available to me?
Some of our agreements with partner institutions are university-wide. This means that the majority of academic disciplines offered by that institution are available to University of Sydney students on exchange. Other agreements are faculty-specific, meaning exchange is only available if you are studying a specific discipline (regardless of what else is available at that institution). When browsing the Global mobility database you can filter the results by agreement type and faculty to find out what's available to you.

Academic calendars abroad
Many of our international partners have different academic calendars, so you'll need to make sure their semester dates align with your current course.
| | | |
| --- | --- | --- |
| | Semester 1 | Semester 2 |
| North America | August or September | January |
| United Kingdom | September | January |
| Europe | September | February |
| Asia | September | April |

What can I study?
Our exchange partners offer a wide range of study options that can be credited towards your degree. Availability of subjects will play a big part in determining the destinations you choose.
It is essential you talk to your faculty before you apply for exchange to ensure your proposed program can be credited towards your University of Sydney course. Your faculty will assess and approve your overseas study plan, including units of study, after you've applied and been nominated for exchange. It is important you preference universities in your application that offer units you can take.

Making an overseas study plan
When completing your application, compare the subjects available at your prospective host university with those you would otherwise complete here. Explore the 'academic information' tab under each program in the Global mobility database and check the online handbooks available on partner university websites. While you're on exchange, you'll be enrolled at Sydney in exchange units that provide a generic match for the overseas courses you take.

Because of strict degree requirements, Dentistry, Medicine, and Veterinary Science do not allow semester or year-long programs, but short programs may be possible.

Help and advice
Talk to a Sydney Abroad peer adviser at the Student Centre, 9am to 5pm weekdays. They have specific knowledge on different areas of the world and can provide information on potential issues with your application, availability of specific subject areas or an idea of how competitive places are.

Come along to a drop-in advising session, advertised on a semester basis. These are available for selected hours at the end of each semester and are held just before applications are due.

Attend the Sydney Abroad Fair in April.

Attend the Meet and Greet and pre-departure session before you travel.
Finances
Costs and funding options
It's important to plan your finances when preparing for exchange so you can get the most out of it. You'll need to make sure you're able to cover your living and travel costs while you're away.
Visit host university websites or look at the cost of living in the 'Living' tab under each program brochure on our Global mobility database. Semester long exchange programs can range between $4000 and $20,000, depending on destination choice and personal budgets.

Exchange scholarships
The University offers a range of scholarships to students taking part in overseas exchange. These are awarded on academic merit and unless you have already received guaranteed funding, you'll be automatically considered when you're nominated for exchange.
Check with your nominated host university to see if there are scholarships available through their university too.
See a full list of the exchange scholarships available.

Australian mobility grants
In partnership with the Australian Government, we offer a variety of funding opportunities to students undertaking overseas credited study, through the New Colombo Plan or Endeavour grants.

OS-HELP loans
This is part of the Government's HELP scheme and assists eligible students approved for exchange to fund a range of overseas expenses.
Find out how to apply for OS-HELP.

Centrelink
Eligible students can continue to receive Centrelink benefits while studying full-time overseas.
How to Apply
You need to lodge your application before the necessary deadline.
1. Attend an exchange information session
This will help you understand whether you are eligible, where you can go and how to apply. Sessions are run at lunchtime, three times a week during semester.

As well as the general sessions, destination and faculty-specific sessions are also available. See the full list of sessions available.
Once registered, we will email you instructions on how to apply and information on the eligibility requirements.
3. Apply through the Global Mobility Database
Go to 'Programs, search for 'Global Mobility Program', in the 'How to Apply' section (tab) click, "Apply now". You will be prompted to log-in using your University of Sydney Unikey and password.

As part of your application you will be asked to include:
a statement of purpose

your study plan for each of your five destination preferences.
You no longer need to provide faculty endorsement or academic references as we collect this from your faculty on your behalf if needed.

Watch the instructional video here