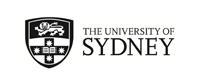 All current announcements.
July 2018 short program applications NOW OPEN!
You can now apply to study at one of our partner institutions during the July semester break. $1,000/$1,500 scholarships are available to many of these programs.
View Complete Article
Special info session on the University of Sheffield
Event Date: 21/05/2018
The University of Sheffield will be giving an exclusive information session about exchange opportunities at their institution on Monday 21 May, from 1pm to 2pm in the Woolley Lecture Theatre N395.
View Complete Article
$4.2 million in scholarships and grants for study abroad & exchange in 2018
Win a trip to New Caledonia!
The Embassy of France is holding a competition to design a new logo for the Nicolas Baudin travel grant. You could win return flights and a French language immersion course offered by the CREIPAC!
View Complete Article