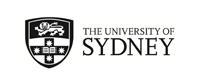 CISaustralia January in Tokyo Study Abroad
Tokyo, Japan
(Outgoing Program)
Program Terms:
Program Terms:
Summer (Dec - Feb)

Restrictions:
Sydney applicants only
Program Description:
Program Description:
About
CISaustralia January in Tokyo Short term Study Abroad

Location: Tokyo, Japan
Program dates: January 6 2018 – January 20 2018 OR 20 January 2018 – February 3 2018
Application deadline: 30 November 2017
Duration 2 weeks

Program Description
Situated in the heart of vibrant Tokyo, Seisen University's private hilltop campus feels like a sanctuary. Seisen is located on the grounds of a former Samurai Mansion, in a park-like setting within walking distance of the central Tokyo neighbourhoods of Harajuku and Shibuya.

Seisen is a Catholic liberal arts university whose principles are guided by a commitment to providing student with genuine wisdom, love and strength. Seisen seeks to nurture students into becoming responsible, independent and community-spirited citizens. Although the university has a Catholic background, it welcomes all faiths, backgrounds, genders and cultures with a shared goal of contributing to a better society.

The University was founded in 1935, when Seisen-ryo Gakuen school was founded in Azabu Toyko by a group of women with the aim of providing tertiary education for girls. This congregation was originally founded by Rafaela Maria Porras, who was born in Spain in the mid-19th century. She was dedicated to serving people in need and promoting women's education. The University cultivates its strong Spanish ties.

Seisen's stunning campus is often used as a set for movies or fashion shootings. The train station is within walking distance, making the rest of Tokyo easily accessible.

View full programme details.
Academic Information
Language: Classes are instructed in English and Japanese.
Relevant subject areas: Japanese
Academic credits: 3 US (6cp)


Courses available
Japanese language, Japanese Anime and Popular Culture

View full course details.
Useful Information
Local Overview
Tokyo is a world famous city that is dazzling in its modernity but still manages to retain its traditional culture along with a passion for everything new. The city may seem overwhelming and incomprehensible at first, but gradually most people who spend any amount of time there grow to love it. It is full of bars, neon, nightlife and friendly people.

Accommodation
Accommodation is provided in private rooms within apartments. Bedrooms are small and traditional. Accommodation is limited. Students are required to pay a deposit to secure a place in this highly popular programme.

Host institution
With an internationally-focused curriculum, international students are enthusiastically welcomed by bilingual Japanese students and professors. The local university students are globally-minded, warm, welcoming, and eager to learn from and share with international students.
The program is designed so that interpersonal connections between Japanese and CISaustralia students can easily be made. CIS students have the opportunity to learn the language, history and culture first-hand in an incredible setting. Seisen is an all female university; however, both males and females will be accepted on this program.
Finances
Program Fee: $4,499-6,199 AUS

Program fees include the following:
- Tuition fees
- Course materials
- Accommodation (single room accommodation in apartment-style hotel)
- Welcome lunch, welcome dinner and final lunch party
- Extracurricular social and cultural activities
- Transport card (1,500 Yen)*
- CISaustralia support services before, during and after the program
- Academic advising
- Financial advice
- Assistance with travel arrangements
- Pre-departure guide and session
- CISaustralia airport pick-up
- CISaustralia 24/7 on-site support – Site Director
- Seisen University official transcript

Other costs: Airfare, meals and personal travel expenses.

OS-HELP loans may be available to eligible students enrolled in a Commonwealth supported place, where the program is approved for credit prior to departure. Application required.
How to Apply
Application instructions for Dec-Feb 2018/2019 programs will be provided later this year. Applications are currently open for Jun-Aug 2018 programs!