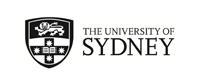 University of Sydney Short Term Study Abroad (Session A and Session B)
Sydney, Australia
(Outgoing Program)
Program Terms:
Semester 1

Restrictions:
Non-Sydney applicants only
About

Every year, hundreds of students from around the world are welcomed to the University of Sydney through our Study Abroad program. Some come for our academic reputation while others wish to experience our vibrant student life bolstered by our guaranteed housing and unique Internship Program. Whatever the reason, join us and find out why we're Australia's favourite option.
About us
Our rankings reflect our achievements as a world leader in research and education for more than 160 years. Ranked in the top 50 in the world and top 5 in Australia in the QS World University Rankings, the University of Sydney is one of the country's leading-research intensive universities, and oldest member of the prestigious Group of Eight.

Program Details
Session A: 26th May-7th July
Session B: 8th July-11th August
Study: 1 or 2 units of study in your chosen session, one of which can be a credit-bearing internship if attending Session A. Students enrolling into ARTS2600 Internship 1 in Session A must also enrol in another unit of study at the same time.

Tuition fee: AUD$3,075 for 1 unit of study or AUD$6,150 for 2 units of study
Application deadline: 31st March 2018
More details: view our Short Term 2018 Study Abroad Guide

Check the "Useful Information" tab to hear from Eshitha Vaz from University College London, who studied with us in the Short Term B 2017 program!

The Bottom Line
The University of Sydney offers the best student experience in Australia coupled with state-of-the-art learning environments and academic support services in one of the most beautiful cities in the world. A Short-Term Study Abroad experience is a brilliant way to experience our exciting culture, develop global connections in your chosen profession, and gain a competitive advantage in the graduate employment market.

Questions?
Partner Universities are recommended to contact Jessica Davis, Study Abroad Coordinator, at jessica.d@sydney.edu.au for advice on promoting our Short-Term Study Abroad program to your students.

Questions from students and questions regarding application instructions can be directed to Emily May, Study Abroad Adviser, at emily.may@sydney.edu.au.
Academic Information
The University of Sydney offers the largest selection of courses in Australia to Study Abroad students. We customise these for our short-term program, providing hands-on experiential learning in an Australian cultural context. Units of study are taught with the same academic rigour and study workload as a normal semester. Additionally, domestic and international students from across our University will be studying these units of study alongside Study Abroad and Exchange students.

Students choose 1 or 2 units of study in their chosen session, 1 of which can be a credit-bearing internship if attending Session A. Students enrolling into ARTS2600 Internship 1 in Session A must also enrol in another unit of study at the same time.

Click the links below to view the units of study on offer in each of our Short Term sessions in 2018:

Units of study in Session A (26th May-7th July 2018)
Units of study in Session B (8th July-11th August 2018)
Accommodation
We are pleased to be able to offer guaranteed accommodation at our preferred accommodation providers, Queen Mary Building (QMB) and Urbanest. Students are provided with accommodation information soon after receiving an offer letter for one of our programs. The guarantee is subject to completing an application process by the deadline set for the program the student will be joining us and specific room types on offer may vary from one intake to the next.

QUEEN MARY BUILDING


Queen Mary Building (QMB) is our featured on-campus accommodation option and always a popular option for students. Enjoy the benefits of your own single room with access to shared bathrooms on each floor, together with lots of opportunities to socialise with your fellow students. Facilities include a gym, theatre, music rooms, communal kitchen & dining room, lounge areas, 24/7 security staff presence, and more. Plus there's a cool rooftop terrace with an AWESOME view of the city!).

URBANEST


Urbanest is another of preferred accommodation providers and always one of the most popular options with students, with several convenient locations in fun areas that are just an easy 5-15 minute walk to campus. You'll have access lots of social and study spaces, a fully equipped gym and yoga room, TV and video games room, coin-operated laundry, and outdoor BBQ create providing heaps of opportunity to get to know students from all around the world. Rooms are fully furnished and rent is inclusive of all utilities and 20GB of internet per month. All locations have a 24/7 dedicated on-site team, CCTV, and swipe card access for all rooms.
Useful Information
Student testimonial
"One of the benefits of studying abroad is that the learning is multidimensional; the opportunities to participate in extra-curricular activities diversified my experiences where the new knowledge I gained stemmed from many perspectives. I managed to get the chance to watch an Aboriginal theatre production 'Bennelong' by a completely Aboriginal cast and crew at the breath-taking Sydney Opera House.

The personal highlights of the time I spent in Australia were the friends I made and the places I got to visit. I managed to see multiple humpback whales on their migration to warmer waters as well as taking coastal hiking trips with my friends at the Royal National Park, going to the Iceberg Pool at Bondi beach and taking ferries to the picturesque beachside suburb of Manly." – Eshitha Vaz, University College London (Short Term Session B, 2017)

Study Abroad Internship Program
Our unique Study Abroad Internship Program (ARTS2600) provides the opportunity to gain work experience within the Australian marketplace or research in the Australian University setting. Sydney Abroad interns have the chance to develop familiarity with the Australian workplace culture while applying their academic learning in real workplace situations. They also enhance their communication, cross-cultural and interpersonal skills and gain a competitive advantage in the graduate employment market by developing global connections.

Sydney Abroad interns complete a minimum 120 hours in an industry or research placement with one of our many and varied partners. Parallel to your work placement are eight hours of professional development workshops, academic readings and a range of assessments, including a final project report.

We facilitate student's placements with companies from a variety of fields including start-ups, technology firms, financial service providers, and non-profits. Applicants are placed on a best-fit basis. Placement is competitive and based on eligibility criteria such as GPA (3.0 minimum), applicability of academic studies to the placement, and the outcome of a Skype interview.


Social and Events Calendar
Sydney Abroad hosts a variety of social events for our Study Abroad students. Our social calendar is not shy of exciting adventures with each semester including a range of activities like:

Breakfast with Koalas – private tour of Sydney's wildlife zoo followed by a buffet breakfast under a Koala canopy

Learn-to-Surf Camp

Hunter Valley Weekend Away

Aussie BBQs

Blue Mountains scenic trips

...and much more!

MATES Abroad – Social Mentoring Program
Each semester, hundreds of Study Abroad students opt-in and are paired with enthusiastic Australian student mentors to ease their transition into Sydney life, foster an international culture, and share exciting adventures in Australia together.

The MATES Abroad Program includes:

Meeting and connecting with their Aussie mentors, pre-arrival via email, phone or social media
Arrival help and support in the initial days/weeks of life in Sydney
Travelling on a mode of Sydney transport
Experiencing something quintessentially "Australian" together
Sharing the mentor's friends by inviting the international mates to meet more local students

Each mentor participates in a mentor training workshop and provides regular feedback to Sydney Abroad. Our MATES Abroad Mentors play an integral role in the life of our inbound students as they experience Studying Abroad at the University of Sydney.

Check out our Facebook group for the MATES Abroad program!
How to Apply
Class Times
Information about specific class times and locations will be added to this tab closer to the start of each session of the Short Term 2018 program.