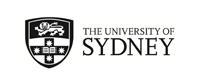 Announcement: Short-term overseas programs in Summer 2016/2017

Make the most of your time off between semesters

If the requirements of your current Sydney course won't allow you to spend an entire semester overseas, a short-term program may still allow you to combine study and travel.

Overseas programs can run from two to six weeks during the Summer (Dec - Feb) and Winter (Jul) breaks at our partner universities around the world.

You can receive credit for your studies as long as you remain fully enrolled in a faculty-approved program of study. Tuition fee-waiver exchange programs are available, as well as, fee-paying study abroad programs with universities and program providers.

Short-term programs abroad are open to both undergraduate and postgraduate students who have completed at least one year of study with a credit average (65 percent or higher).

Review the short-term overseas program brochures here.

You will then need to complete a short application prior to the deadline indicated in each program brochure. Please note that there are different deadlines depending on the specific program and the host university.