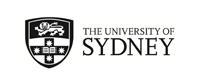 Drop in advising
Speak to an exchange adviser about your application for exchange in semester 1, 2018. Receive one-on-one advice about choosing your preferences, making your study plans and more. Drop in advising will be held in the
Abercrombie Business School
Careers and Student Experience Lounge from 12:30-1:30pm on the following days:
Thursday 29 June
Tuesday 4 July
Thursday 6 July
Tuesday 11 July
Thursday 13 July
Attend an information session to find out more about the different programs and locations available, and how to make the world your campus. All sessions will provide general information on how to apply, and some will also provide tailored information for specific regions or faculties.
Information sessions for Semester 2, 2017 will be confirmed shortly.
Information session schedule – Semester 1, 2017
Tuesday 1-2pm
Wednesday 12-1pm
Thursday 12-1pm
Week 1
6 March
General Information
Arts and Social Sciences
North America
Week 2
13 March
General Information
General Information
Europe in English
Week 3
20 March
European Languages
Business School
General Information
Week 4
27 March
UK & Ireland
General Information
General Information
Week 5
3 April
Sydney Abroad Fair
10am-3pm Eastern Avenue
Asian Languages
Science
Week 6
10 April
Business School
General Information
Asia in English
MID-SEMESTER BREAK
Week 7
24 April
ANZAC Day Public Holiday
Arts and Social Sciences
General Information
Week 8
1 May
General Information
European Languages
Engineering
Week 9
8 May
Europe in English
Science
UK & Ireland
Week 10
15 May
New Colombo Plan Programs
Engineering
General Information
Week 11
22 May
North America
New Colombo Plan Programs
General Information
Week 12
29 May
Application advice
Drop in advising
Application advice
Week 13
5 June
Drop in advising
Drop in advising
Drop in advising