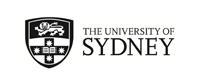 Come to the Sydney Abroad Fair!
11am - 3pm Tuesday 17 April 2018, Eastern Avenue.
- Chat with past exchange students about their experience.
- Meet students and staff from some of our exchange partner universities
- Discover short term programs with applications still open for July 2018
- Discuss your options with Sydney Abroad or a faculty representative.

View the Sydney Abroad Fair Guide 2018.pdf to find out who will be at the fair and plan the information sessions you'd like to attend.
Follow the event on Facebook.
Apply now to go overseas this July!
Search Short term programs for June - August 2018.
Application deadlines vary by program. Ensure you take note of the application deadline for the program you intend to apply to.

Watch the video below to familiarise yourself with the application system. Please note this video is a guide only and actual elements of the application may vary.
Applications for semester 1 2019 exchange
Applications for exchange in semester 1, 2019 are now open.



Steps to applying for the semester exchange program:

Research the available universities on the Global Mobility database - consider lifestyle, cost of living, academic and personal goals
Check out the application program page

Choose three destinations to include in your application - ensure there are ample units of study available at each university in your chosen field

Submit your application prior to the deadline on 15 June 2018.