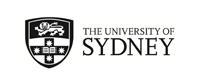 Apply for a short term program
Register to receive a notification when applications for programs in December 2017 - February 2018 open. The application link for each program will be found under 'How to Apply' tab on the program page.

Apply for semester exchange
Applications are still open for a limited number of partners in Semester 1, 2018!
Students who previously registered for access to the application can still apply to one of the following top-ranked partner institutions:
Extended Application Deadline for Semester 1, 2018 exchange programs: Wednesday, 16 August 2017, 9am
Notification of exchange application outcome: Thursday, 31st August 2017
Applications for Semester 2, 2018 will open in late September and will be due in November. In the meantime, begin researching your preferred destinations, looking for partner universities that are a good academic fit for you
.
Choose destinations where there are ample units of study available in your chosen field, ensure you know the

requirements of your University of Sydney course

and plan accordingly so that you will have maximum flexibility during your semester abroad. Come along to an

information session

or

contact us

with any questions you might have!