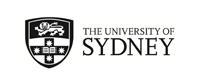 Apply for a short term program
Applications for programs in December 2017 - February 2018 are now open! Watch the short video below to see how to apply.


The application link for each program will be found under 'How to Apply' tab on the program page.

Eligibility
Refer to the general eligibility for short term programs and the requirements of the host university, as detailed on the program brochure pages.

Note: Deadlines vary by program. Ensure you take note of the application deadline for the program you intend to apply to.

Apply for semester exchange
Applications for Semester 2, 2018 will open in early October and will be due in November. In the meantime, begin researching your preferred destinations, looking for partner universities that are a good academic fit for you
.
Choose destinations where there are ample units of study available in your chosen field, ensure you know the

requirements of your University of Sydney course

and plan accordingly so that you will have maximum flexibility during your semester abroad. Come along to an

information session

or

contact us

with any questions you might have!