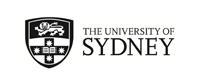 International Exchange Program (Outbound)
The University of Sydney has more than 250 exchange partners in 41 countries; more than 100 of which are listed among the top 200 universities in the world (Times Higher Education ranking 2015-2016).
When choosing your destination, consider:
available partner universities and their academic reputation;

language of instruction;

academic aspects of your program;

whether you study at postgraduate or undergraduate level;

personal, academic, recreational and other interests;

lifestyle and campus location;

matching your exchange trip to the overseas academic year;

competition for exchange places;

how much it will cost; and

Scholarships and Funding.
To find out where you can go on exchange, search and browse through our list of Exchange Partner Programs*. For further information on how to apply and funding options available, visit the Sydney abroad and exchange Outbound students (going from Sydney) section.
Study Abroad and Exchange (Inbound)
If you are an international student currently enrolled at an overseas university and wishing to study at the University of Sydney for one or two semesters, visit the Sydney abroad and exchange Inbound students (coming to Sydney) section for further information on how to apply, what to study as well as life on campus and in Sydney.
*The University of Sydney aims to provide accurate program information at all times, however, we reserve the right to temporarily suspend programs or not renew agreements without prior notice. In the event of this, your Exchange Adviser will assist in the placement of exchange applicants at other suitable destinations. New programs may also be added from time to time. You are advised to double check destination availability, program conditions and other eligibility and selection criteria with an Exchange Adviser before proceeding with your application.