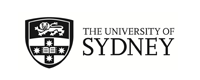 Experience Italy in July - OLES2143
Padova, Italy
(Outgoing Program)
Program Terms:
Program Terms:
Winter (Jun - Aug)

Partner University Homepage:
Click to visit
Restrictions:
Sydney applicants only
Program Description:
Program Description:
About
Experience Italy – OLE2143 (2/07/2018 – 16/07/2018)
Università degli Studi di Padua (UNIPD) – Padua, Italy
Location: Padua, Italy
Program dates: 2/07/2018 – 16/07/2018
Application deadline: 10 May 2018
Duration: 14 Days
Coordinator: Dr Francesco Borghesi

Program Description
Through this OLE in-country unit (6 credit points), you will experience the local culture first-hand and practice your Italian in its authentic context as you make new friends. The program includes an online module that you complete before departure, then 40 hours of face-to-face teaching and 15 hours of cultural activities over two weeks at University of Padua.

Cultural activities include organised visits to historical and cultural sites in Padua and surrounding towns such as museums, medieval churches and monasteries. These can also include cinema and theatre events. You will be introduced to Italian contemporary culture and society as well as basics of Italian language and conversational skills through immersion.

Experience Italy is open to beginners with very little or no prior knowledge of the Italian language, as well as intermediate and advanced-level students who can benefit from the unit's cultural component. Please note that OLE in-country units are not counted towards your major. If you have studied Italian and would like to learn another language, we strongly encourage you to check out our other OLE in-country units to expand your linguistic and cultural horizons.
About the Host Institution
The University of Padua (Università degli Studi di Padua, UNIPD) is the second oldest university in Italy and one of the oldest in the world, founded in 1222 and originally established as a school of law. The university has over 65,000 students, and is one of the most prestigious and top-performing universities in Italy.

Modern-day University of Padua plays an important role in scholarly and scientific research at both the European and international level. As it has done since its beginnings, it intends to continue to move in this direction in the future, establishing closer links of cooperation and exchange with all the world's major research universities.

The university boasts 32 individual departments across eight schools: Agricultural Science and Veterinary Medicine (Agraria e Medicina Veterinaria), Economics and Political Sciences (Economia e Scienze Politiche), Engineering (Ingegneria), Human and Social Sciences and Cultural Heritage (Scienze Umane, Sociali e del Patrimonio Culturale), Law (Giurisprudenza), Medicine and Surgery (Medicina e Chirurgia), Psychology (Psicologia), and Sciences (Scienze).

Internationalisation has always been an important priority for the University of Padua. With nearly 250 bilateral agreements, the University has established long-standing relationships with higher education institutions all over the world, not only in Europe but also in Australasia, Africa, North and South America, Asia and the Middle East, aimed at encouraging international exchanges of teaching and administrative staff as well as students at all degree levels. For more information, visit the university website: Università degli Studi di Padua
Useful Information
Local Overview
Padua is a vibrant and charming city, full of life and colour. It is a fascinating place where medieval and modern life collide.

The canals, porticoed streets, churches and daily markets will immediately transport you into Italian life, and examples of the artistic genius of Giotto, Donatello, and Mantegna that you find around the city will amaze you. You will love the fiesta-like atmosphere of Piazza dei Signori, where people gather daily for early-evening drinks, particularly the large student population.

The University of Padua is Italy's second oldest university. Founded in 1222, the university has had the likes of Galileo as tutors and alumni such as Copernicus. The highlight of the university buildings, known as the Palazzo Bo, is the 16th-century six-tier circular wooden anatomy theatre where medical students of the past used to watch professors dissect cadavers in front of them.

The Basilica of Saint Anthony is another famous Paduan landmark, constructed between 1232 to 1310 following the arrival and untimely death of Saint Anthony in Padua. The frescoes by Giotto in the Scrovegni Chapel are a sight to behold, as are Menabuoi's paintings of Paradise in the Padua Baptistery, the fragments of Mantegna's frescoes that remain in the Church of the Eremitani, and the allegorical frescoes that line the walls of the Palazzo della Ragione. There are numerous cinemas around town, and the two main theatres for concerts, shows, ballets and dramatic performances are the Teatro Giuseppe Verdi, located in the heart of the city, and the Gran Teatro Geox, which is a 10-minute car ride from the city centre. During the summer months, the Castello San Martino in Cervarese Santa Croce and the wonderful small city of Piazzola sul Brenta also turn into magnificent settings for outdoor concerts.

Padua also offers a wide variety of museums ranging from the University museums, art museums, archaeological museums and specialised museums. Scattered throughout the city are important monuments, spanning from ancient Roman to modern times. You can touch and breathe history by simply walking along the narrow medieval streets and the magnificent squares in the city centre. The fruit and vegetable markets on either side of the Palazzo and the Saturday market in the Prato della Valle are a fascinating cultural display, as is the Botanical Garden which was founded in 1545.

The antique and artisanal shops in the Ghetto are fun to explore, and the cafes that line the many piazzas are an excellent place to relax at aperitivo-time (usually from 5 to 7pm, when you can fill up on as many buffet-style delicacies as you like – all for the cost of one drink). Cycling around the town is a must for any visitor, as it is undoubtedly the best way to explore the town.

The websites for the city and region of Padua, Comune di Padua and Turism Padua offer up-to-date information on cultural events, exhibitions, concerts and other events of interest that are taking place in the city and surrounding areas. Typical to northern Italy, Padua's weather remains humid throughout the year with a mild subtropical climate and temperatures rarely falling below 8°C. There are really only two distinct seasons: the cool season (November to March) and the warm season (May to September). In April and October, the weather in Padua is more temperate.
Accommodation Options
Finances
Program Fee: The program will be covered by your normal tuition fees, paid to the University of Sydney for enrolling in the OLE 6 CP unit, and a deposit.

Deposit: you will need to pay a deposit of $200. This deposit will be refunded minus any extra costs for this program, after the relevant census date, to students who attend the course. Please note students who do not attend will not receive a refund.

Other costs:
Airfares

Accommodation: see "useful information" tab for details.

Food and other living expenses
OS-HELP loans may be available to eligible students enrolled in a Commonwealth supported place, where the program is approved for credit prior to departure. Application required.
How to Apply
Applications for July 2019 will open shortly. Please check this page for updates.
Please note:
Places are limited, so we cannot guarantee that all students will be accepted. Please complete your application as soon as possible.

As part of this application you will be requested to provide passport details and to pay a deposit of $200.

This course is suitable for students who are complete beginners in Italian, or have very little experience in the language and culture. If you studied Italian previously or are a native speaker we recommend you take one of our other OLE units listed here.
OLE In-Country Units are not managed by Sydney Abroad. Any questions you have about this application should be directed to the School of Languages and Cultures at

arts.slcadmin@sydney.edu.au

Enrolment closes 19 April 2018.
For futher queries, contact the unit coordinator Dr Francesco Borghesi (francesco.borghesi@sydney.edu.au)

**Please note that units may be cancelled where there are insufficient enrolment numbers.