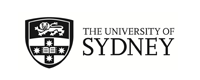 Experience Germany in July - OLES2139
Bamberg, Germany
(Outgoing Program)
Program Terms:
Program Terms:
Winter (Jun - Aug)

Partner University Homepage:
Click to visit
Restrictions:
Sydney applicants only
Program Description:
Program Description:
About
Experience Germany – OLE2139 (2/07/2018 – 13/07/2018)
The University of Bamberg – Bamberg, Germany
Location: Bamberg, Germany
Program dates: 2/07/2018 – 13/07/2018
Application deadline: 2 May 2018
Duration: 12 Days
Coordinator: Dr Tristan Lay

Program Description
This OLE in-country unit (6 credit points) provides you with an introduction to contemporary German (and Franconian) culture and society through immersion. Learn the basics of the language including the pronunciation system, the written system and basic conversation skills. You will have the unique opportunity to experience culture first-hand, use German in authentic contexts and extend your existing network. This unit consists of an online module that you complete before departure, and studies in Germany of 40 hours of face-to-face teaching and cultural activities of up to 15 hours. Studying in a World Heritage Site includes guided tours through Bamberg, excursions to other cities, hiking trips, organised visits to museums, theatres, concerts, ceremonies, exposure to indigenous customs and rituals.

Experience Germany is best suited for beginners with no prior knowledge of the German language. If you have studied German, we strongly encourage you to check out our other OLE in-country units to expand your linguistic and cultural horizons.

About the Host Institution
The University of Bamberg is mainly housed in the historical buildings of Bamberg's Old Town. It was established in 1647 (initial) and re-founded in 1972. Bamberg is specialised in the Humanities, Cultural Studies, Social Sciences, Economics and Applied Computer Science. Over 13,000 students are enrolled in Language-based area studies, Medieval Studies, Archaeology, Cultural Heritage Conservation, Behavioural sciences, Economics and Business Administration and Applied Computer Science. Further information: uni-bamberg.de/en.
Useful Information
Local Overview
Bamberg is widely recognised as one of the most beautiful German cities. The medium-sized town is located in northern Bavaria and, just like Rome, it was built on seven hills. Bamberg is home to a listed ensemble of medieval and baroque architecture and its old town preserves structures from the 11th to 19th centuries, including the Altes Rathaus (Old Town Hall) and the famous Romanesque-Gothic Bamberg Cathedral with the Bamberger Reiter (Bamberg Horseman). The town of Bamberg is listed as an UNESCO World Heritage Site. Bamberg is located close to the old towns Nuremberg, Würzburg, Bayreuth and Rothenburg ob der Tauber.

Accommodation Options
A double hotel room costs approximately 35 Euro per day. A single room costs around 50 Euro per day. The Partner will provide you with an orientation session and an induction pack which also consists of an accommodation guide.
Finances
Program Fee: The program will be covered by your normal tuition fees, paid to the University of Sydney for enrolling in the OLE 6 CP unit, and a deposit.

Deposit: you will need to pay a deposit of $200. This deposit will be refunded minus any extra costs for this program, after the relevant census date, to students who attend the course. Please note students who do not attend will not receive a refund.

Other costs:
Airfares

Accommodation: see "useful information" tab for details.

Food
OS-HELP loans may be available to eligible students enrolled in a Commonwealth supported place, where the program is approved for credit prior to departure. Application required.
How to Apply
Applications for July 2018 are now open!

Apply Now

Please note:
OLE In-Country Units are not managed by Sydney Abroad. Any questions you have about this application should be directed to the School of Languages and Cultures at

arts.slcadmin@sydney.edu.au
Places are limited, so we cannot guarantee that all students will be accepted. Please complete your application as soon as possible.

Students require an 'Acceptance Letter' from their Host University in Germany and a 'No-Objection Letter' from The University of Sydney for their Visa Applications.

As part of this application you will be requested to provide passport details and to pay a deposit of $200.

This course is suitable for students who are complete beginners in German, or have very little experience in the language and culture. If you studied German previously or are a native speaker we recommend you take one of our other OLE units listed here.

Enrolment closes 19 April 2018.
For futher queries, contact the unit coordinator Dr Tristan Lay.

**Please note that units may be cancelled where there are insufficient enrolment numbers.