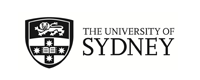 Sophia University Summer Session
Tokyo, Japan
(Outgoing Program)
Program Terms:
Program Terms:
Winter (Jun - Aug)

Partner University Homepage:
Click to visit
Restrictions:
Sydney applicants only
Program Details: - unrelated header
Program Details:
Program Description:
Program Description:
About
Sophia University Summer Session
Location: Tokyo, Japan
Program dates: 2 – 27 July 2018
Application deadline: 13 April
Duration: 4 weeks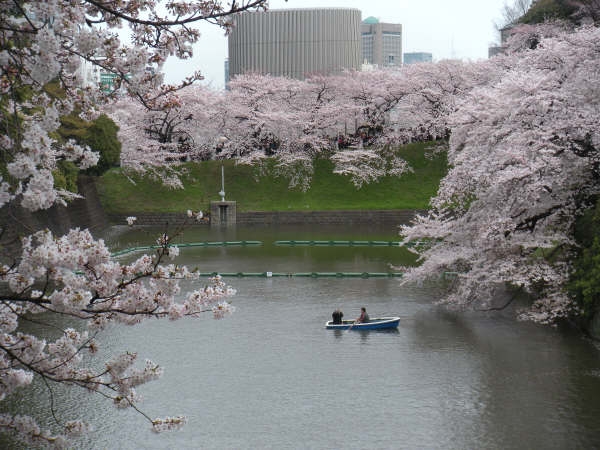 Program Description
Since 1961, Sophia University has offered international students the chance to explore Japan and the country's relationship to Asia and the rest of the world. Over 4 weeks, students can study Japanese Language and East Asian studies.
Academic Information
Language:
Courses are instructed in English and Japanese
Relevant subject areas: Japanese language and culture
Credit points: 4 credits for two courses
General conversion: 4 credits = 6 USyd credits

Courses available: Due to University of Sydney semester dates you may only apply to Session 2 (2 - 27 July 2018). In session 2 you can choose from either the East Asian Studies stream or the Japanese language stream.

The East Asian Studies stream offers nine courses in Session 2. To obtain 4 Sophia University credits you will need to complete two courses:
- IBZ435: Development Issues: Asia and the World
- HSZ312: Japanese History: Edo and Tokyo B
- LIZ440: Japanese Theater
- ARZ322: Japanese Art B
- SOZ430: Japanese Pop Culture
- SOZ420: Contemporary Chinese Society
- LIZ333: Japanese Literature and the City
- HSZ320: Topics in Japanese History
- RPZ330: Survey of Japanese Religions


View course descriptions and syllabi on the Sophia University website.



The Japanese Language stream offers language classes in four levels. You level is determined through a placement test as part of Sophia Univeersity's application
- Intensive Japanese 1 (100 level = beginner)
- Intensive Japanese 2 (100 level = intermediate)
- Intensive Japanese 3 (200 level = advanced-intermediate)
- Intensive Japanese 4 (200 level = advanced)

To obtain 4 Sophia University credits you will need to complete a the course Japanese Language and Culture course alongside an Intensive Japanese course. This course is conducted in English and explores the relationship between the Japanese language and Japanese culture.
View course details and syllabi for the Japanese language stream.
Useful Information
Local Overview
Tokyo is a world famous city that is dazzling in its modernity but still manages to retain its traditional culture along with a passion for everything new. The city may seem overwhelming and incomprehensible at first, but gradually most people who spend any amount of time there grow to love it. It is full of bars, neon, nightlife and friendly people.

Host institution
Sophia University is a private Jesuit research university in Tokyo's Chiyoda district. It is ranked among the top private selective universities in the country.

Accommodation
Sophia's school dorm is not available to short-term program participants. However, a student discount is available to Summer Session participants at some apartments located near Yotsuya campus.
View the Sophia University website for accommodation recommendations.
Finances
Program Fee: East Asian Studies - YEN 190,000 (approx. AUD$2,165)
Japanese Language stream - YEN 210,000 (approx. AUD$2,165)
Program fee includes: Tuition

Other costs: Flights, accommodation, visa, living expenses, additional travel.

Travel insurance: If you are approved by the University of Sydney to participate in this program you will be covered by the University's Student Travel Insurance Policy. This is a complementary policy to cover you for the duration of your University of Sydney mobility experience. Please refer to the Audit and Risk Management website for all

travel insurance queries

.





OS-HELP loans

may be available to eligible students enrolled in a Commonwealth supported place, where the program is approved for credit prior to departure. Application required.
How to Apply
It is important that you understand the requirements and structure of your course (and major/s) to ensure that you select appropriate units of study at your host institution which can be credited towards your degree. To help understand your course structure, you should consult your Faculty Handbook published in the year in which you commenced your course (eg. if you began a Bachelor of Commerce in 2016, you should look at the Business School Undergraduate Handbook from 2016). Pre-2017 Handbooks can be found in the handbook archive.

Please ensure you read all information on this brochure page, taking note of and deadlines and any requirements detailed.

To apply to this program you will need to:
1. Commence the Sydney Abroad application by clicking the 'Apply' button below.
2. Follow instructions provided within the Sydney Abroad application to complete and submit the host application prior to the host deadline.
3. If you wish to request academic credit for this overseas program, submit an application for academic credit to your faculty as soon as possible.
4. If accepted by the host, upload your acceptance to your Sydney Abroad application and click 'Submit Application'.

APPLICATIONS FOR JULY 2018 HAVE NOW CLOSED
Note: The Sydney Abroad application requires that you upload a copy of your current passport and the outcome of you academic credit request. If you do not have these available to you now you can save your application and upload them later.