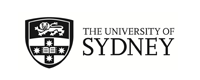 Academic approval for short-term exchange and non-exchange
Sydney, Australia
(Outgoing Program)
Program Terms:
Program Terms:
Summer (Dec - Feb),
Winter (Jun - Aug)

Restrictions:
Sydney applicants only
Program Description:
Program Description:
Exchange vs. Non-exchange: The differences explained

The University of Sydney has 290 exchange partners in 42 countries, 126 of which are ranked in the top 200 universities in the world (Times Higher Education World Ranking 2018). As an exchange student you remain enrolled at the University of Sydney while you are abroad. Tuition at the host university are waived and you continue to pay normal tuition fees to the University of Sydney, based on the amount of credit you are approved to receive towards your current course. Students from your host institution does the same in reverse, and the result is an exchange of students and places. Academic approval is required for all exchange places and must be obtained prior to the exchange program application deadline.

Where an exchange agreement does not exist, or the partner's short-term program is not available on an exchange basis, you can apply as a non-exchange student. As a non-exchange student you are not enrolled into exchange studies and are required to pay tuition fees to the host institution. You can apply for academic approval however it is not required for non-exchange programs. If you do wish to apply for academic approval we recommend you do so as soon as you have selected an overseas study program.
How to apply for Academic approval
The Academic Approval Form is for the use of students who wish to apply to receive academic credit for a short-term overseas study program that takes place during the semester breaks.

The deadline to submit applications for credit for the December-February break is the 9th of November. Applications for credit submitted after this date will not be processed.

Before you submit the Academic approval form, you must:
Select an academic program and/or units at the overseas institution. We recommended that where possible you select alternative units in case that those you prefer are not approved/become unavailable.

Obtain unit of study outlines/syllabi from the host university for each unit you are requesting approval for (including alternatives).
Once you have done this, you should:
Download, complete the Academic approval form, then submit this along with the unit of study outlines, to Faculty Services.

NB: Engineering and IT students must first request academic approval from the relevant adviser within their School before sending the completed academic approval form to Faculty Services.
What happens next:
Your academic approval request will be processed by the Faculty Services team

Academic approval requests will be processed in priority order according to program application deadlines.

Faculty Services will contact you directly to advise of the outcome of your academic approval request
If you receive academic approval you must:
Upload a copy of your academic approval to your Sydney Abroad application

Ensure you enrol into the approved units at your host institution.
If you do not receive academic approval you can either:
Submit another request with alternative units, OR

Submit another request for an alternative overseas study program, OR

Choose to complete the overseas study program without receiving credit towards your University of Sydney course*.
* Where exchange places are available, they will be offered to students who have uploaded a valid academic credit approval before the exchange application deadline noted on the brochure page.