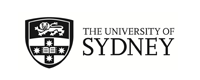 International Career-Building Internship
Auckland, New Zealand;
Dublin, Ireland;
London, United Kingdom;
Madrid, Spain;
Santiago, Chile;
Seoul, South Korea;
Shanghai, China
(Outgoing Program)
Program Terms:
Program Terms:
Summer (Dec - Feb)

Partner University Homepage:
Click to visit
Restrictions:
Sydney applicants only
Program Details: - unrelated header
Program Details:
Program Description:
Program Description:
About
International Career-Building Internship
Location: Spain, Ireland, UK, China, Chile, South Korea, Japan, Australia, NZ
Program dates: 2 January - 23 February 2019 (dates may vary based on location)
Application deadline: 1 October 2018
Duration: 6 weeks

Provider: International Studies Abroad (ISA)

ISA Internships offer career-driven students and recent graduates internship opportunities in 8 different countries. The team will work with you to find an internship that fits your career goals. In addition to pre-departure advising and on-site staff and support, you will have access to their Professional Development Toolbox, which is a collection of resources aimed to prepare you for your international internship and provide you with the tools to use your experiences to differentiate yourself from other graduates. An international internship provides you with real-world experiences which can help you differentiate yourself from other graduates in an increasingly competitive job market.

Destinations available:
Santiago, Chile
Shanghai, China
London, England
Dublin, Ireland
New Zealand (Multiple cities)
Seoul, South Korea
Madrid, Spain
Valencia, Spain
Tokyo, Japan

View the ISA website for full program details.
Academic Information

Eligibility criteria
You must be/have:
- a current University of Sydney student
- at least 18 years old by the start date of the internship program
- proficient in English, all application and enrollment processes are in English (internships will be conducted in either English or the language of the host country, depending on participant's comfort). For some destinations, an IELTS or TESOL test may be required for the immigration visa.

If English is not your first language contact ISA to check any further eligibility requirements.

Internships are a great way to show employers that you can apply yourself in the workplace, an international internship adds to these skills as you learn how to apply yourself in the workplace in an international context. While this opportunity will provide you with professional development and networking opportunities, there is not currently an option to receive a transcript for these 6-week internships and so it may not be possible to receive academic credit towards your University of Sydney award course for this opportunity.

If your University of Sydney award course has a required internship component, please reach out to your faculty directly to see if they are able to recognise an international internship for your course.
Useful Information
ISA offer internships in a variety of exciting destinations.

Chile is one of Latin America's leading countries in terms of connectivity as well as the highest ranked Latin American country in competitiveness. Combine this with a strong and rapidly growing economy and political stability, and this makes Santiago, Chile an excellent location to experience hands-on work experience in a dynamic setting.

China is an excellent location for Business and Marketing, Hospitality and Tourism, Architecture and Urban Planning, Law, Health and Communication. Most placements in China are focused on the business side of their respective field. Prospective interns interested in applying to intern in Shanghai should have a minimum GPA of 2.7 and know why they want to intern in China. All internships in Shanghai will be conducted in English, so no previous knowledge of Chinese language is required.

England's incredibly rich history illustrated in sites such as Windsor Castle, Stonehenge, Hadrian's Wall, and the Tower of London, in addition to its deep roots in theatre, arts and literature makes England an obvious choice for individuals looking for a stimulating and educational international experience. ISA interns in England will easily notice the broad, international influences that contribute to England's unique culture.

Ireland has become a center of high-tech industry and learning, but it still maintains a sense of its historical past and Dublin is the central hub of the one of the fastest growing economies in Europe. It is an incubator for innovation, creativity and entrepreneurship which has led to the emergence of a vibrant and dynamic start up culture.

Seoul, South Korea, is a fast-paced work culture that will provide an intern insight into the complex system of Korean business culture. South Korea's economic transformation over the past few decades has been termed the "Miracle on the Han River" and remains one of the world's fastest growing economies.

Interning in Spain provides the opportunity to intern in one of the European Union's largest economies.
Madrid, the cultural center of Spain, is an especially good location for interns interested in Business and Marketing, Communications and Journalism, and Architecture and Urban Planning.
Valencia allows interns to experience the beaches of Spain and the freedom of Europe, while interning in English or Spanish. It is it is a particularly good location for students in the Visual Art, Business and Marketing, and Social Work.



Visit the ISA website to search for internship options by location.
Finances
Program fee by location:
Santiago, Chile: TBC
Shanghai, China: TBC
London, England: TBC
Dublin, Ireland: TBC
New Zealand (Multiple cities): TBC
Seoul, South Korea: TBC
Madrid, Spain: TBC
Valencia, Spain: TBC

Program fee includes:
- Comprehensive advising and support (ISA guide you through the entire experience)
- Bridging Cultures program
- Professional Development Toolbox (portfolio and resume resources, career counselling, interview tips, social media profile development and more!)
- Accommodation
- Resident staff support (they provide 24/7 emergency assistance, excursions, weekly meetings, and more!)
- International Medical Insurance
- Visa support
- Airport reception
- Cultural activities
- Digital subscription to the New York Times

Additional costs: flights, visa fees, personal expenses and travel.



See the ISA website for full details on dates, costs and what is included.
How to Apply
Planning early is the best way to ensure you will get the most out of your time abroad.

It is important that you understand the requirements and structure of your course (and major/s) to ensure that you select overseas programs that can transfer back to your degree. To help understand your course structure, you should consult the

Faculty Handbook

published in the year in which you commenced your course (eg. if you began a Bachelor of Commerce in 2016, you should look at the Business School Undergraduate Handbook from 2016). Pre-2017 Handbooks can be found in the

handbook archive

.

Example application timeline

1. Select your program > 2.

Apply for academic credit

> 3. Complete Sydney Abroad application ('Apply Now' below) > 4. Apply to host university > 5. Receive academic approval & host acceptance (October/November) > 6. Apply for

OS HELP

(if eligible), book flights & visa > 7. Fly safe!

Receiving your academic credit approval can take up to 8 weeks – so it's very important that you submit your

application for academic credit

to your faculty as soon as soon as you have selected your program of choice.





Note: The Sydney Abroad application requires that you upload a copy of your current passport and the outcome of your academic credit request. If you do not have these available to you now you can save your application and upload them later.
If you have any questions about this program, please feel free to contact us at

global.shortterm@sydney.edu.au