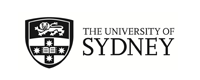 University of British Columbia EXC
Vancouver, Canada
(Outgoing Program)
Program Terms:
Sem 1 (Canada only),
Semester 1,
Semester 2,
Year (Sem 1 & Sem 2),
Year (Sem 2 & Sem 1)

Partner University Homepage:
Click to visit
About
University of British Columbia (UBC)
Location: Vancouver
Year Established: 1908
Student Population: 59,700 (12,000 international students)

About
The University of British Columbia, commonly referred to as UBC, is a public Canadian research university and a global centre for teaching that is consistently ranked in the top 50 universities in the world.

Highlights
UBC prides itself on "embracing innovation and challenging the status quo." Its entrepreneurial perspective encourages students, staff and faculties to defy convention and explore new ways of learning. If offers degrees and diplomas in more than 300 fields of study. It has two main campuses, in Vancouver and in the Okanagan Valley. The student body includes 12,000 young people from 139 countries and the University has a liaison office in New Delhi, India. Most students are enrolled in the five main faculties: Arts, Science, Medicine, Applied Science and the Sauder School of Business.

Unique Characteristics
Aside from its unique approach to teaching and learning, UBC'S alumni list features two Canadian Prime Ministers, 69 Rhodes Scholars, 65 Olympic medalists and seven Nobel Prize Winners. It is considered the Canadian equivalent of an American Ivy League university. Its mascot is the Thunderbird.

Location
UBC's spectacular location adds to its appeal, located 30 minutes from downtown Vancouver and nestled between snow-capped mountains and crystal blue waters. It is overflowing with hip and diverse districts and is considered amongst the most beautiful cities in the world.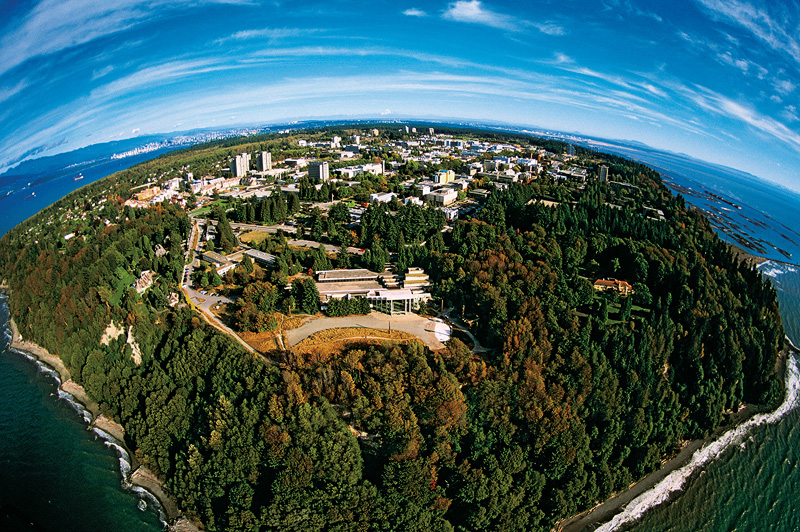 Academic Information
Course Catalogue
Information about units of study at the host university

Subject Area/s:
| | | |
| --- | --- | --- |
| Arts and Social Sciences | Business | Science |
| Education | Engineering | Music |
| Architecture | Exercise and Sport Science | Law (70% min ave) |
Restrictions: Consult detailed information course restrictions for exchange students on the host university website
Exclusions: Audiology and Speech Sciences, Journalism, Medicine, Nursing, Pharmacy, Rehabilitation Sciences, Graduate Economics, Film

Teaching Periods: Semesters/Terms
Term 1: September - December
Term 2: January - April
Credit (Full-Time Load/Semester)
| | |
| --- | --- |
| University of Sydney | Host University |
| 24cpts | 15 credits |
The above full-time load is indicative only.
Applications for academic credit are assessed by the relevant University of Sydney faculty/department based on: study load, contact hours, assessment requirements and level of study.
Grading System
The university uses letter grades from A+ through F, corresponding to percentile ranges

For more information, see here

Transcripts Issued by Partner
Transcripts will be available at the end of your exchange period
Languages
Language of Instruction
Classes at the host university are taught in English
Living
What is the host city like?
Find out more information about the host city

Accommodation
Housing options are offered by the host university

Cost of Living
Use this guide to estimate living expenses associated with studying overseas.

Insurance
Students are required to obtain health insurance valid during their exchange.
Useful Information
Student Experiences
Lily Keenan
Bachelor of Arts (Media and Communication), Semester 2, 2015

Host City Highlights
Whistler, Amazing campus, incredible uni-related activities, bike ride around the city, great live music.

Uni Life
Amazing, the best I've seen. It's a really great idea to join uni clubs for socialising - I joined the UBC surf club and I made all my friends on the trips they did.

Study
Some great, some not so great. The best classes were the ones very unrelated to my degree. I particularly enjoyed the faculty of Gender, Race and Social Justice

Cuisine
Poutine. National dish. But best eaten on a night out!

Housing
I chose to live off campus, which worked out very well for me. I didn't organise beforehand and just met people through the exchange community. I loved living off campus but a lot of friends lived in Walter Gage etc. and enjoyed it. However I feel like you won't branch out your social group and really meet local Vancouverians if you do this. Best area to live in if you're studying is around Kitsilano.

Money Matters
I had about $12 000 and I was on Centrelink while I was there. I travelled for 3 months before Vancouver and 2 months afterwards and I actually ran out of money by the end. I had some big travel expenses but I think it's worth taking a little more money - depends on how much travelling you want to do and where you want to go! Always worth it, I just had to go into a tiny bit of debt.

Getting Around
Awesome! Buses are always on time - and they are electric which is far more sustainable! People are friendly and EVERYONE thanks the bus driver. A lot of homeless people take the bus - especially into east van so be prepared - they are usually harmless.

Travels
I arrived right before uni started in September so I missed the best of the warmer months. I would've liked to see Van in the summer. INVEST IN WARM CLOTHES if you are doing a winter semester - I never bought a down jacket and I regret it. I found supermarkets really expensive for fresh food - best to buy your vegies at locally run delis. Ride your bike in Stanmore Park, if you're there for the whole winter invest in a student season pass (its $500 and I paid that much to snowboard for one week) JOIN CLUBS! Especially the UBC surf club and the ski and board club if you're an outdoorsy type - they are wonderful people. On Thursdays there is all you can eat fish and chips at Earlwoods on Broadway, and great live music at backstage lounge - all the students go.

Top Tips
Be prepared to get amongst nature. This is a very outdoor orientated city everyone is geared towards hiking, biking, skiing and climbing - get ready to get active!



Want to read more experiences from British Columbia? Find more here:

http://tinyurl.com/jdssuuj