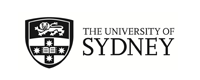 University of Texas at Austin LAW EXC
Austin TX, United States
(Outgoing Program)
Program Terms:
Program Terms:
Semester 1,
Semester 2,
Year (Sem 2 & Sem 1)

Partner University Homepage:
Click to visit
Program Details: - unrelated header
Program Details:
Program Description:
Program Description:
About
University of Texas at Austin
Location: Austin, TX
Year Established: 1883
Student population: 51,300
University ranking: 28

About
One of the largest and best research universities in the US, the University of Texas at Austin offers academic excellence in a city renowned for its entrepreneurial spirit. The University is the flagship of the University of Texas System, which includes nine academic universities and six health institutions statewide.

Highlights
The University offers thousands of events, concerts, lectures, student organisations and facilities including an art museum, history centre, research library, gym and sporting arena, a visual arts centre, student union and one of the largest stadiums in the US, home to the beloved Longhorns football team.

Unique characteristics
The University of Texas School of Law has more than 1,200 students and offers a great student experience with one of the country's most extensive clinical programs in which students have the chance to work with real clients.

Location
With a big lake and endless Texan skies, Austin is a vibrant city with an entrepreneurial spirit that has seen the emergence of technology, engineering and health care industries. Amid the movie stars and tech startups you'll find great art and music, including two major music festivals. The Tex Mex food is great and it's normal to have tacos for breakfast.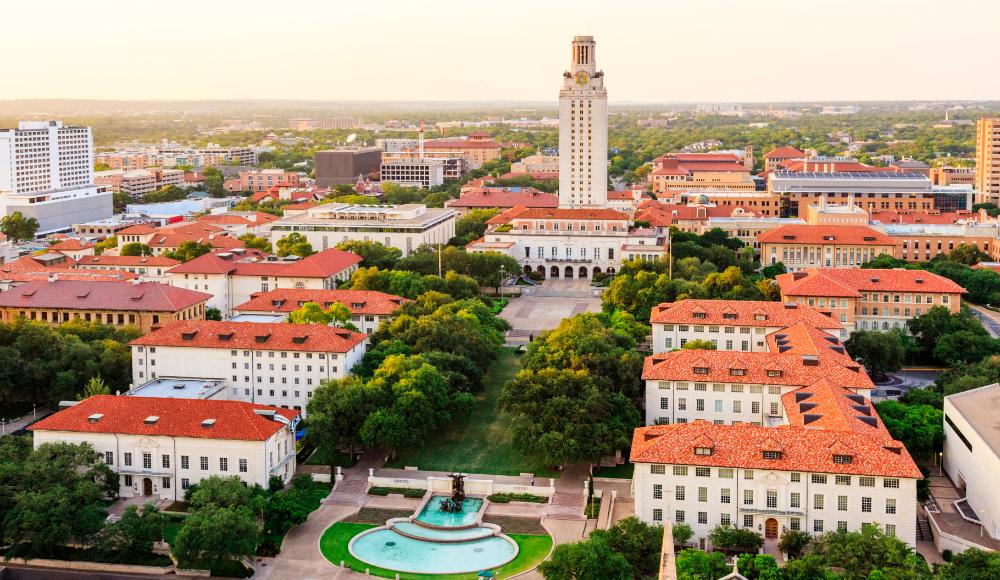 Academic Information
Course Catalogue
Information about units of study at the host university

Subject Area/s: Law

Exclusions apply

Teaching Periods: Semesters/Terms
Term 1: August - December
Term 2: January - May
Credit (Full-Time Load/Semester)
| | |
| --- | --- |
| University of Sydney | Host University |
| 24cpts | 14-15 credits |
The above full-time load is indicative only.
Applications for academic credit are assessed by the relevant University of Sydney faculty/department based on: study load, contact hours, assessment requirements and level of study.
Grading System
The university uses letter grades from A through F, based on a 4-point scale

Transcripts Issued by Partner
Transcripts will be available at the end of your exchange period
Languages
Language of Instruction
Classes at the host university are taught in English.

Language Requirement
See language requirement for non-native speakers of English.
Living
What is the host city like?
Find out more information about the host city

Accommodation
Host university does not offer accommodation but recommends alternative housing options

Cost of Living
Use this guide to estimate living expenses associated with studying overseas

Insurance
Students are required to obtain health insurance valid during their exchange
Useful Information
Student Experiences
University of Texas at Austin
Scott Evers
Bachelor of International and Global Studies, Semester 1, 2016

Host City Highlights
Definitely 6th Street, South by Southwest, and Rodeo. The sport culture and food & nightlife are so vibrant and an easy way to immerse yourself. There are also plenty of outdoor activities, courtesy of the nearby lakes and rivers.
Uni Life
Fraternities and Sororities are a big thing at UT. Most students live on or next to campus so it's an extremely young and enjoyable community atmosphere. I got to know local students mainly through class or through the various clubs, otherwise through the people I was living with.

Study
All in all, the layout was very similar to Sydney - I had four subjects, each with roughly similar contact hours and setup to home. The main difference was that there was more of an emphasis on tutorial style teaching and less of a lecture style compared to USYD. It's slightly more intimate and you are often on a first name basis with your professor... but obviously this is very dependent upon the subjects you take.

Cuisine
Incredible, Austin is known for its amazing food culture. Must try is Texas BBQ -it boasts having the best BBQ restaurant in the country - Franklin's-, Tex-Mex, Mexican, the hundreds of unique food-trucks dotted around the city and obviously American.

Housing
There were many options - the on-campus housing was pretty limited and I ended up not getting a spot. But this worked out for the best; most people I knew and hung around with ended up living just off campus in the student suburb of 'West Campus'. It was a hub for social life. I lived there in an apartment with one other exchange student from Brazil - paid around $950USD per month which was around average.

Money Matters
I went over with just over 11K of my own money for spending and rent - this was pretty good and I would aim for at least that much (maybe more) for 5-6 months. Naturally, if you're planning on traveling throughout the semester, aim to save more.

Getting Around
Local public transport was really good. Transport in Austin (metro buses) is free for all students and runs regularly and throughout the city.

Travels
I took about 4 trips during the semester outside of Austin, either by bus, car rental or flight. I would suggest that once you can get a group of people together, the best option for traveling would be by renting a full car of people and hitting the road! It's much cheaper than flying and is a good way to experience the country.

Top Tips
Do it! Austin is an incredible city, and UT is so big that there is room for everyone to find something or a group of people that they can come to be friends with. It's very progressive compared to the rest of the South and will definitely leave you with unforgettable and life changing memories.