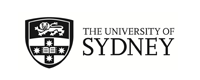 Universitas Gadjah Mada VET EXC
Karangmalang, Indonesia
(Outgoing Program)
Program Terms:
Program Terms:
Semester 1,
Semester 2,
Year (Sem 1 & Sem 2)

Partner University Homepage:
Click to visit
Program Details: - unrelated header
Program Details:
Program Description:
Program Description:
About
Universitas Gadjah Mada - Faculty of Veterinary Medicine

Location: Yogyakarta
Year Established: 1949
Student population: 51,800

About
Universitas Gadjah Mada is the oldest and largest higher education institution in Indonesia and considered one of the most prestigious. It is located in Java's cultural centre, Yogyakarta.

Highlights
The University has 18 faculties and a wide range of undergraduate study programs. Just over 600 international students are welcomed every year. The Faculty of Veterinary Medicine (FKH) GMU was established in 1946, has an education program associate animal health experts. Since 2007, FKH UGM ihas implemented the curriculum-based Problem-Based Learning as an effort to improve the quality of the learning process and improve the competence of graduates.
Location
Yogyakarta is Java's cultural and artistic centre. A huge urban centre with shopping malls, restaurants and tourist attractions, the city is still a stronghold of Javanese tradition such as batik and gamelan. It offers easy access to sites such as Borobudur and Prambanan and has a student population of more than 300,000.
Academic Information
Course Catalogue
Information about units of study at the host university not available online. Contact Veterinary Science for further information.

Subject Area/s: Veterinary Science

Exclusions apply

Teaching Periods: Semesters/Terms
Semester 1: September- January
Semester 2: February - June

Credit (Full-Time Load/Semester)
| | |
| --- | --- |
| University of Sydney | Host University |
| 24cpts | 18-24 Credits |

The above full-time load is indicative only.
Applications for academic credit are assessed by the relevant University of Sydney faculty/department based on: study load, contact hours, assessment requirements and level of study.

Grading System
The host university awards letter marks.

Transcripts Issued by Partner
Transcripts will be available at the end of your exchange period
Languages
Language of Instruction
Classes at the host university are taught in English.


Living
What is the host city like?
Find out more information about the host city

Accommodation
Housing options are offered by the host university

Cost of Living
In addition to the cost for housing, you will need approximately IDR700,000-1,400,000 per month for your living expenses.

Insurance
Students are required to obtain health insurance valid during their exchange.
Useful Information
For Exchange/International Students
Specific information for exchange students provided by the host university not published online. Consult Veterinary Science for further information.

Semester/Term Dates
Access the University's calendar not published online.

Orientation
Orientation will be held at the beginning of the semester.

Support Services
The Office of Office of International Affairs of UGM provides services and assistance to interanational students.

Visas
Information from the Embassy of the Republic of Indonesia in Australia
Student Experiences
Lauren Waring
Bachelor of Arts (Hons), Semester 1, 2015

Uni Life
Participation in university culture is very encouraged. The most helpful and engaging club international students get involved in is the Buddy Club - where international and local students get together for trivia, movies, language nights, etc. There are a number of sporting teams and other social clubs (like the film club) but there isn't a formalised system to get to know them all. Rather it is often through word of mouth or posters up around in different faculties.

Study
Most classes at university only have one session per week, normally two hours long. Students who know little or no Indonesian take all their classes in the language school. The classes at the language school have about 10 to 15 students and there are weekly homework tasks (e.g. grammar exercises or translation) depending on your level of Indonesian. Classes in the regular faculties are taught entirely in Indonesian, and are mostly taught in a seminar format (although sometimes they felt more like a lecture). There were about 30 - 45 students in the class, often we were the only international student in the whole class. In the classes I took there was a major essay assessment (and presentation of essay topic), a smaller presentation assessment and an exam. The assessments are very often done in groups (even the essay).

Cuisine
The food is Yogyakarta is one of the best things there. Super cheap and delicious, and given that eating out is way cheaper than cooking; we ate out almost every meal. In the suburbs around the university there is every type place to eat - street vendors, warungs (like an Indonesia cafe/stall) everywhere, actual restaurants. Obviously Indonesian food is everywhere - expect to eat a LOT of fried food and rice - but there are other international options. Also as Indonesia is predominantly Islamic country, pig products could only found in very particular places. Vegetarians will find eating quite difficult (we only managed to locate one vegetarian restaurant, although it is fantastic). Eating for vegans was incredibly difficult.

Housing
In Yogyakarta, despite being a university town, there is no official student accommodation; instead students stay in a 'kos'. A 'kos' is a privately run dorm - they range greatly in condition, facilities and cost. The majority of them are gender-segregated, and some may be religion specific (i.e. I got rejected from a 'kos' because I'm not Islamic). Most will be full of students, although a 'kos' may have seasonal workers or such staying there. Getting into a 'kos' is pretty flexible; in fact all the international students arrived in town with nowhere to live. It is incredibly common to just go walking the streets near university and knocking on the doors of 'kos' and just asking if they have a vacancy. Don't worry too much; international students generally get a local student buddy that will help you with that.

Money Matters
My budget was about eight thousand dollars and that was perfectly fine to cover living and travel costs. You could easily survive on less - the cost of living is very cheap (even eating out three meals a day, when they are only $2-3 each it doesn't come to much). It is against your visa conditions to work while living in Indonesia, although there are plenty of volunteering opportunities.

Getting Around
Public transport is minimal at best; I think I only ever caught the bus back from the immigration office once for the experience. Most students will either buy a push bike or a motorbike. Personally I went for the push bike that cost about $100. Indonesian roads are quite daunting for a while, but people tend to give push bikes more space than motorbikes. Lots of students do ride motorbikes, but you do need to get a license and check that your insurance will cover it. Whenever we travelled as a group or somewhere further than we wanted to ride we would get a taxi (which are everywhere and will constantly honk at you, but you get used to it). Taxis are negotiable and you get the hang of bargaining for the best price.

Travels
Travel is possible throughout semester, it just all depends on what day of the week your classes are. Weekend trips are popular, especially ones down to the coast. For these kinds of trips we hired private drivers and cars (not nearly as expensive as it sounds). Travel to cities further afield like Jakarta or to other islands is easy with the airport in town.

Top Tips
Do it! Don't be afraid to take a chance - on a place, on people, on an experience. From my time and talking with so many of my friends who have done exchange elsewhere I can tell you that studying in Indonesia is completely unique. Immersing yourself in a completely different place and culture is such an amazing experience and will change you for the better.