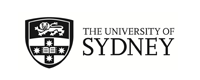 University of Hong Kong E and B EXC
Hong Kong, Hong Kong
(Outgoing Program)
Program Terms:
Semester 1,
Semester 2,
Year (Sem 1 & Sem 2)

Partner University Homepage:
Click to visit
About
University of Hong Kong - Faculty of Business and Economics

Location: Hong Kong
Year Established: 1912
Student population: 27,900 (9,700 international students)

About
The University of Hong Kong (HKU) is Hong Kong's oldest tertiary institution and one of the most respected comprehensive research universities in the world. Highly sought after by local and international students, HKU is an influential institution in Hong Kong – for example, it was the first university to identify the virus causing the SARS epidemic, and many of its academics are recognised authorities on China.

Highlights
HKU offers exceptional learning and support facilities in a friendly campus. The University has recently rebuilt its curriculum to embrace experiential learning and introduce a more international focus. Professors are selected from around the world and come from more than 40 countries, while HKU has the largest international student population of all Hong Kong universities. Teaching is in English, and Mandarin and Cantonese are taught. The 13 halls of residence offer a full student life, and HKU has fitness centres, swimming pools, and numerous student societies and interest clubs.

Unique characteristics
HKU offers a full range of programs across 10 Faculties. The Faculty of Business and Economics is highly regarded. It focuses on regional and international business issues and works in close collaboration other faculties at HKU as well as Hong Kong and international corporate partners. Undergraduate programs cover accounting, finance, economics, strategy, marketing, organisational behaviour, information systems and operations. The Faculty takes a multidisciplinary approach and students benefit from a wealth of research expertise among their teachers.

Location
One of the most densely populated cities in the world which combines Chinese tradition with Western decadence, Hong Kong is a must-see destination in Asia. As well as the towering skyscrapers, pulsing nightlife and eclectic food and shopping, you can explore the beautiful mountains, parks and islands that make up 70 per cent of Hong Kong. HKU's campus is located in Pokfulam on Hong Kong Island, close to the residential area of Mid-Levels and the central business district. Some of its buildings are wonderful examples of British colonial architecture.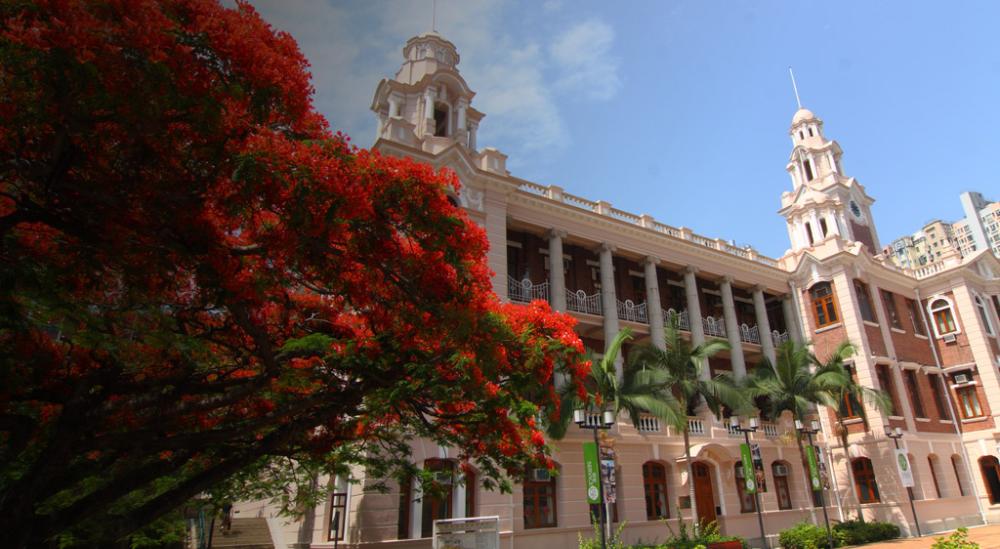 Academic Information
Course Catalogue
Information about units of study at the host university

Subject Area/s: Business
| | | |
| --- | --- | --- |
| Business | Accounting | Economics |
| Finance | Management | Business Law |
| Marketing | Information Systems | International Business |
Exclusions apply - competitive

Teaching Periods: Semesters/Terms
Semester 1: September - November
Semester 2: January - April

Credit (Full-Time Load/Semester)
| | |
| --- | --- |
| University of Sydney | Host University |
| 24cpts | 30 Credits |

The above full-time load is indicative only.
Applications for academic credit are assessed by the relevant University of Sydney faculty/department based on: study load, contact hours, assessment requirements and level of study.

Grading System
Letter grades are awarded by the hos university.
More information on the host university's grading system

Transcripts Issued by Partner
Transcripts will be available at the end of your exchange period
Languages
Language of Instruction
Classes at the host university are taught in English.
Living
What is the host city like?
Find out more information about the host city

Accommodation
Housing options are offered by the host university

Cost of Living
Use this guide to estimate living expenses associated with studying overseas.
Scholarships
New Colombo Plan Mobility Program student grants: Fifteen NCP student grants of $7,000 will be awarded to eligible students in 2018.
Endeavour ECKSEP grants: Five student grants of $5,000 will be awarded to eligible students in 2018-2019.
Insurance
Students are required to obtain health insurance valid during their exchange.
Useful Information
Student Experiences
Kip Maddox
Bachelor of Commerce, Bachelor of Arts, Semester 2, 2015

Host City Highlights
Causeway Bay, Central, Mong Kok, Tsim Sha Tsui, Big Buddha, Lamma Island, Stanley, Big Wave Bay, New Territories, Ocean Park.

Uni Life
The university culture is competitive, ambitious and tight knit. Most of the local students stick with other local students they know from their major, a sports team or from their dorms. In this way it's quite a tight knit community of local students that can be hard to penetrate. It's made easier though if you live in a dorm. On the other hand, it's incredibly easy to make friends among the other exchange students. The university hosts a few mixers and social events at the start of the year which is great.

Study
There are 6 contact hours per week per course, about 30-50 students per class for senior units and assessments are usually one mid-term test, one final exam and either regular quizzes or an essay as well as participation marks. There are some courses that have no final exam and just a large essay or report due at the end of semester. A warning, usually the final exam is really hard but the other assessments aren't too bad.

Cuisine
Excellent food choices. Good very cheap local food is easy to find. Try local bbq, hotpot, noodle, dumpling or pork rice places. For something unusual try Australian Milk Co. in Jordan which serve the best scrambled eggs in the world. There is a yum cha restaurant that opens at 3am near the university in Kennedy Town and as a tradition students go as the night before their first class of semester. Worth staying or getting up for. The chain of sushi restaurants called Genki owned by Jackie Chan are really good. So are the hotpots at Yoshinoya especially when it gets colder.

Housing
I stayed on the dorms provided by the university. Fantastic location overlooking the harbour and close to the MTR. Only problem was that there were not so many good food options around where I lived except a canteen. Best advantage was the price. The cost of staying at a dorm for a whole semester (5 months) is almost the same as staying one month at a private accommodation. ($1200aud) Almost all the dorm experiences are the same and have a mix of local, international and exchange students. Usually you are bunked up with another exchange student. I shared a room with a Chinese student. You can request a single room if you want.

Money Matters
You need about $10,000aud minimum. Unfortunately you can't work while studying on the exchange visa. I tried to live as cheaply as possibly but I did eat out every meal, tried to see new parts of the city on weekends and have dinners at some nice places. On average I spent roughly $50aud a day on food and transport so over five months roughly $7000aud. Flights, insurance and accommodation was around $3000aud. If you add a month of travelling on top that can be another $2000-$3000-aud depending on where you go.

Getting Around
Incredibly efficient, reliable and cheap. One trip into the central from uni cost less than $2aud.

Travels
Hong Kong is very easy to get around. It's worth taking trips out to the islands such as Lamma and Cheung Chau and the more remote parts of Hong Kong such as up north in the New Territories. It's also worth spending a night in Macau or Shenzen. Travelling is easy all year round. Hiking is best done outside summer cause it can get very hot.

Top Tips
The university culture, grading and academic expectations take some time getting used to, so I suggest picking easy junior or second year subjects. I took some advanced courses which were much harder than I anticipated. Definitely try and stay in the dorms not only because it's much cheaper but you get embedded in the student community.