Short-term Programs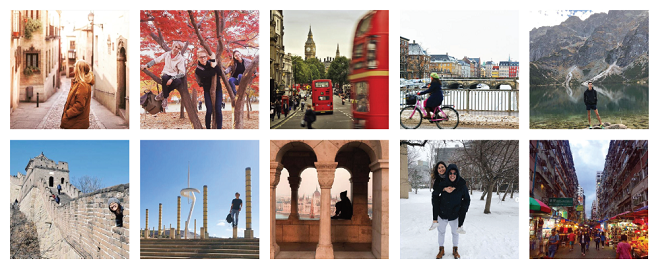 Short-term programs are open to current undergraduate students and some postgraduate students. They provide the opportunity to have a overseas experience usually between two and six weeks, generally completed during the summer or winter break. Click into the different periods and program types below for a list of the short-term global experiences.
Types of programs
Difference between Exchange & Non-exchange
Exchange
Non-exchange
Tuition fees
Pay to Sydney only
Pay to Host only
Program fees
Pay to Host only
Pay to Host only
Enrolment
At Sydney and Host
At Host only
Academic credit
Required
Optional
As an exchange student you remain enrolled at the University of Sydney in shell exchange unit of study while you are abroad.
Tuition fees at the chosen host university are waived and you continue to pay normal tuition fees to the University of Sydney, based on the amount of credit you are approved to receive towards your current course.
Academic approval is mandatory for all exchange places and must be obtained prior to the exchange program application.
With these programs you can apply to receive academic credit towards your University of Sydney course but it's not mandatory.
As a non-exchange student, you pay your tuition fees to the host institution or program provider and you don't need to be enrolled into corresponding units of study at the University of Sydney.
You can apply to receive academic credit towards your University of Sydney course or you can choose to complete these programs without receiving credit.
As well as programs offered by universities, the University of Sydney works closely with a range of preferred program providers.
Program providers generally offer a 'complete experience package' whereby they can include academic advice, visa advice, pre-departure and orientation sessions, onsite staff. Inclusions vary by provider.
If you are interested in learning a new language intensively, you may be interested in an OLE.
OLEs are two-three weeks of intensive, in-country language learning, designed to give you an immersive experience in a new language and culture.
All OLEs are best suited for beginners with no prior knowledge of the language.
You can apply to an overseas short-term program during the upcoming semester break even if it is not listed on this Global Mobility Database website.
By registering your short-term program with Sydney Abroad, you will become part of a supported framework that provides you with advice about academic credit, eligible funding options, and pre-departure support.
There are also range of overseas opportunities offered through Sydney Abroad. These include faculty led, internship and placement opportunities and Semester & Year Long Exchange.
FAQS
Am I eligible for a Short Term Program?
Can I consult an academic advisor?
How do I plan for a program?
How do I plan for a global experience in my degree?
Can I apply for a program not listed on the Global Mobility Database?
How do I find out more?