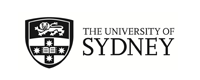 Speak to a Sydney Abroad Peer Adviser
Peer Advisers are available to assist you as you work through the process leading up to your exchange and for any general enquiries. As returned exchange students, they have a great appreciation for the work that goes into preparing for exchange and are more than happy to work with you through the process. Drop in and see a Peer Adviser from Monday-Friday, 9am-5pm at the Sydney Abroad counter in the Student Centre, Level 3, Jane Foss Russell Building or contact them via email @ sydney.abroad@sydney.edu.au.

Meet your Peer Advisers
Athanasius (Asa) Eskander
I'm studying: Bachelor of Arts/Bachelor of Laws
I went to: Uppsala University, Sweden.
Highlight: Living in a university town. Uppsala has a tiny population (~200,000, but is still Sweden's fourth largest city), which means you can bike everywhere (you'll even see your professors biking around!), you're always bumping into friends and you get to know the city intimately. It's an absolutely fantastic experience!

Hannah Bradshaw
I'm studying: Bachelor of Arts (History and Art History)
I went to: University of Bristol, UK.
Highlight: One highlight was experiencing huge amounts of snow during the 'Beast from the East'. (There are so many highlights to choose from!).

William Tai
I'm studying: Bachelor of Commerce/Bachelor of Laws
I went to: London School of Economics Summer School, UK
Highlight: Checking out the Roman Baths and taking Instagram worthy shots!




Emily Miranda Blackburn
I'm studying: Bachelor of Science(Adv)/Doctor of Dental Medicine
I went to: The University of Pennsylvania, USA
Highlight: The Monumental Eagles Super Bowl Victory Parade 2018 - the first time the Philadelphia has won since 1960!

Outbound (Departing from Sydney)
Meet your Adviser
Each Adviser is responsible for a different region or program type. The Adviser most relevant to your personal application will be your main contact point throughout your mobility experience. Advisers support your application to the host university and provide advice and administration services related to your overseas program leading up to departure, whilst you are overseas and upon your return.

Drop in advising sessions

are scheduled with Advisers in the lead up to the application deadline.

Find detailed information about eligibility and more on the Sydney Abroad student website. Have a follow up question? Contact the Advisers via email or by calling (02) 8627 8322.


Inbound (Coming to Sydney)

Ask a Study Abroad Adviser or Exchange Officer
Study Abroad Advisers are responsible for a certain region or program, and assist students who may come as direct fee-paying which may include an internship. Exchange Officers are generally responsible for different regions that have an exchange agreement with the University of Sydney. To check if your home university has an agreement with us, consult our list of Exchange Partner Programs.

Your adviser or officer is your main contact point throughout your experience. We process your application to Sydney and provide advice and administration services related to your time at Sydney.
Semester and year-long programs
Find more information about the programs and eligibility on the Sydney Abroad website. Have a follow up question? Contact an adviser or officer via email.