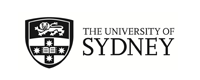 International Exchange Program Information Sessions in Semester 1 2017
Information sessions are held three times a week in Carslaw 173. For more information click here.
Learn about a number of opportunities to study overseas, both for semester based exchange and short-term winter and summer schools.

Make the World Your Campus
Sydney Abroad Fair on from 10am-4pm, 4 April 2017 (Eastern Avenue)
Come and meet representatives from some of our partner universities, short-term third party providers, and attend an information session.

Meet your advisers
Your Sydney Abroad Exchange Adviser will be your main contact point throughout your exchange experience. Advisers support your application to the host university and provide advice and administration services related to your exchange leading up to departure, whilst you are overseas and upon your return.

Hilary Camarda, hilary.camarda@sydney.edu.au
UK, Netherlands and Nordic countries
Georgia Downey, georgia.downey@sydney.edu.au
France, Switzerland, Belgium, Germany, Austria, Italy, Spain, Portugal and Latin America
Dimity Hyde, dimity.hyde@sydney.edu.au
Kristy Scott, kristy.scott@sydney.edu.au

You can contact the Advisers via email or by calling 02 8627 8322.

Drop-in and say hello
The Sydney Abroad Peer Advisers are also available to assist you as you work through the process leading up to your exchange. As returned exchange students, they have a great appreciation for the work that goes into preparing for exchange and are more than happy to work with you through the process. Available at the Sydney Abroad desk at the Student Centre, located in the Jane Foss Russell Building Monday – Friday 9am – 5pm or via email @ sydney.abroad@sydney.edu.au.