Contact Sydney Abroad
Meet the Sydney Abroad Peer Advisers
Peer Advisers are available to assist you with your initial enquiries about studying overseas. Once you are accepted into the program, Peer Advisers assist the team with many of the important administrative tasks to enable you to study abroad.

Peer Advisers are current students who have completed an overseas program, so they have great tips and experiences for you to learn from throughout your initial planning.

You can still get in touch by emailing sydney.abroad@sydney.edu.au or you may request a consultation by phone.

Please be advised that in light of increased workloads stemming from a higher volume of short-term academic approval enquiries, we are currently unable to take appointments regarding academic matters (e.g. academic approval, credit requests, endorsement conditions etc.). Any appointment made regarding short-term programs, particularly around academic approval will not be taken to ensure that we are able to action the high volume of enquiries received via email. Sydney Abroad is currently only accepting bookings regarding semester exchange programs.
For all Open Learning Environment: In-Country Experience questions, please email the School of Languages and Cultures (SLC) at slc.enquiries@sydney.edu.au.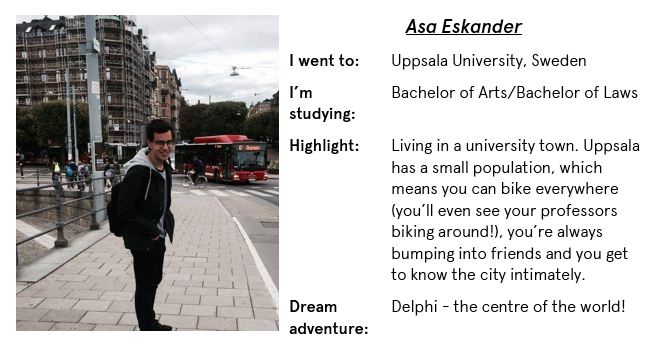 Meet the Outbound Advisers
Each Outbound Adviser is responsible for a different region or program type. Advisers support your application to the host university and provide advice and administration services related to your overseas program leading up to departure, whilst you are overseas and upon your return.
Coming to Sydney to Study Abroad?
Meet the Study Abroad Inbound team
Study Abroad Advisers are responsible for a certain region or program, and assist students who may come as direct fee-paying which may include an internship. Exchange Officers are generally responsible for different regions that have an exchange agreement with the University of Sydney. To check if your home university has an agreement with us, consult our list of Exchange Partner Programs.

Find more information about the programs and eligibility on the Sydney Abroad website. Have a follow up question? Contact an adviser or officer via email at sydney.abroad@sydney.edu.au
.